Lingerie Reviews: Empreinte's Lola Bra in 32D & Ophelia Bra in 34C
Note: All lingerie in this review was purchased by me. Empreinte, Figleaves, and HerRoom are unaffiliated with this review.
For years, people have been telling me I need to try Empreinte. Founded in 1946, this French company is regarded by some as the Rolls Royce of lingerie, offering a distinctive style of bra that is both richly luxurious and wonderfully supportive. You know an Empreinte bra when you see one, and you can't say that for every lingerie brand. With a price tag that starts in the three figures, Empreinte's bras were far outside my budget when I first started blogging. They were also completely at odds with my personal style at the time. But over the last year or so, as I've become more and more enamored of the cut-and-sewn look, I found myself giving Empreinte another, much longer glance.
Both the bras I tried, the Ophelia and the Lola, are three-part cup unpadded bras. Empreinte is a full bust lingerie brand, and this type of cup tends to be most supportive and shaping for fuller busts. The Lola bra has a mesh lining for modesty, while the Ophelia is completely unlined. I purchased both of these on sale, one from Figleaves Outlet (note: they only ship to the UK) and another from HerRoom. If I am not mistaken, both of these styles are discontinued. In addition, both bras are designed and made in France, which is atypical for the lingerie industry and likely contributes to some of that higher price point. Both the Ophelia and the Lola are extremely well-made and the fabric is exquisite (no itchy lace or mesh!). I hate when you purchase a high end bra only to receive shoddy worksmanship and cheap fabrics, and that's definitely not an issue here. Both bras were a delight simply to look at and touch.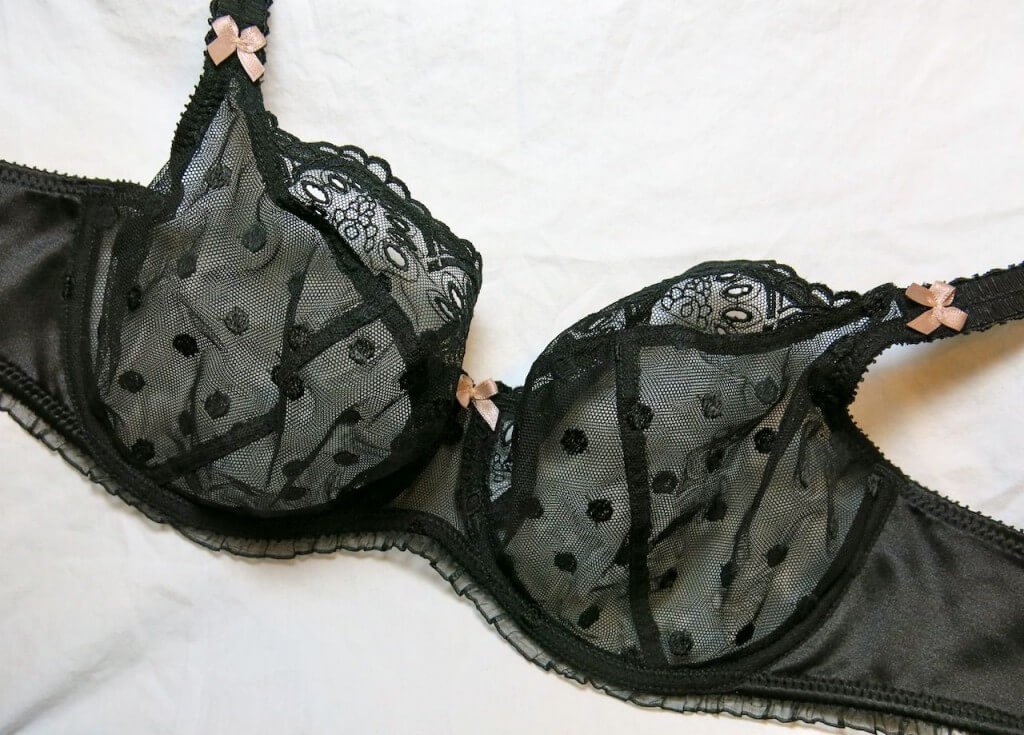 I've been on a bit of a polka dot kick lately, and the Lola (shown above) was the perfect fit for that. I fell in love with the polka dot mesh and lace trim months ago, but was on the fence about purchasing because the only size available in the black colorway was a 32D. A few weeks ago though, I finally gave in and bought. This is a demi cup version of the full cup Lola. I love all the little details on this bra, like the mesh ruffle around the bottom edge of the band and the ruched straps. It's those kind of details that really help convey a sense of luxury, which is appropriate since this bra retails for $172 full price.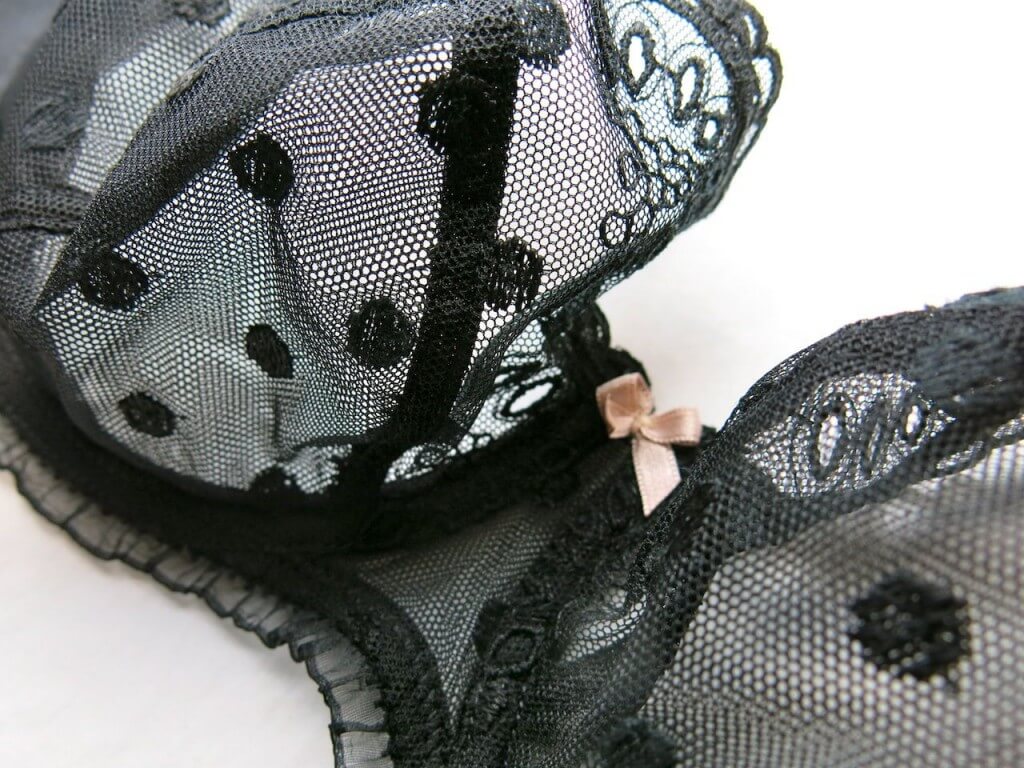 There was no side support in this bra, which was a little surprising to me. The wires also felt like they went back a little too close to my armpit, but that could also be because I'm not used to wearing a 32D and so the proportions of the smaller band feel off to my body. I even liked the little pink bows on this bra, and I have next to no use for bows on lingerie.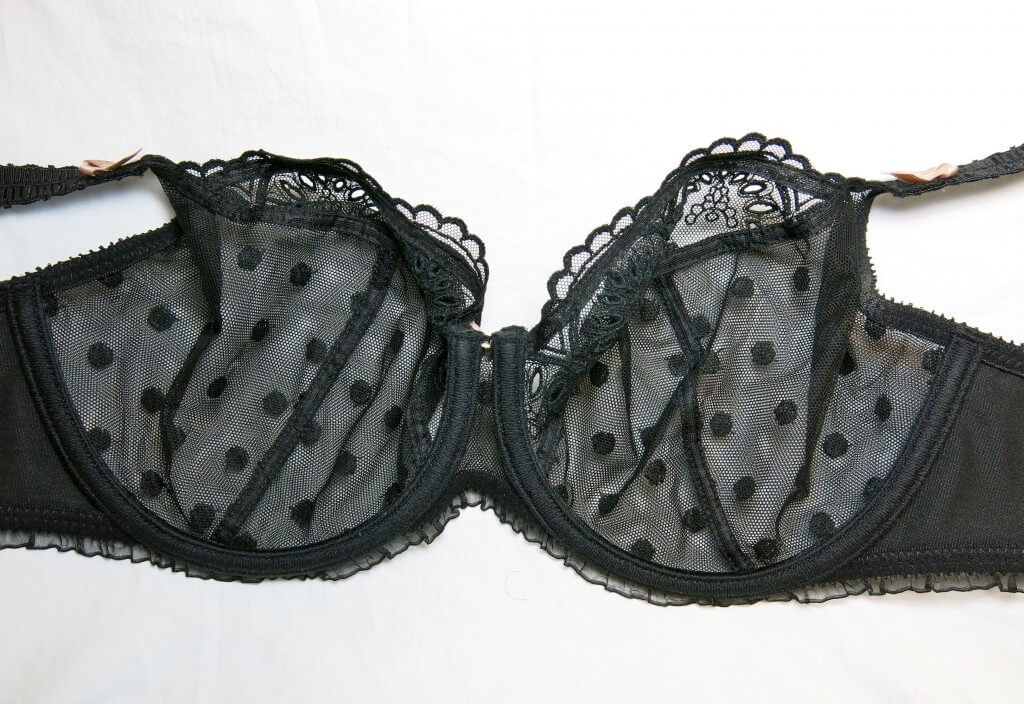 When it comes to fit, the band, as expected, was pretty snug. I fastened it on the loosest hook, and fastening it any tighter was an impossibility. This is not a bra I can see myself wearing at all if I start exercising again. That's not a fault of the brand, of course; my personal preference is just for a loose band. However, one of the things I did notice with the Lola is that I could not get it to tack all the way. There's about two fingertip widths of space between the bottom of the center gore and my sternum, and the space is about one fingertip deep.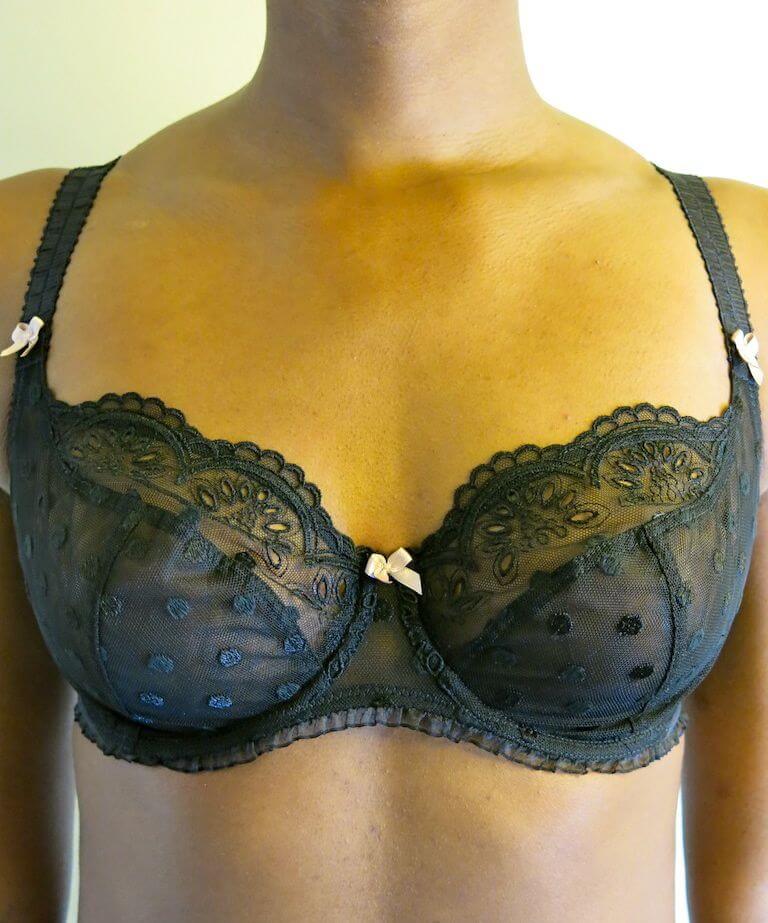 The top of the gore tacks, but this cantilvered effect means that the top of the gore starts to dig in uncomfortably after an hour or so of wear. That discomfort kind of radiates out from the center of the bra to the outside edges of the underwires as the day goes on. About six hours, the underwires started to feel very uncomfortable and unbalanced for me, however the band itself became a bit more comfortable as it warmed up and stretched out to my body.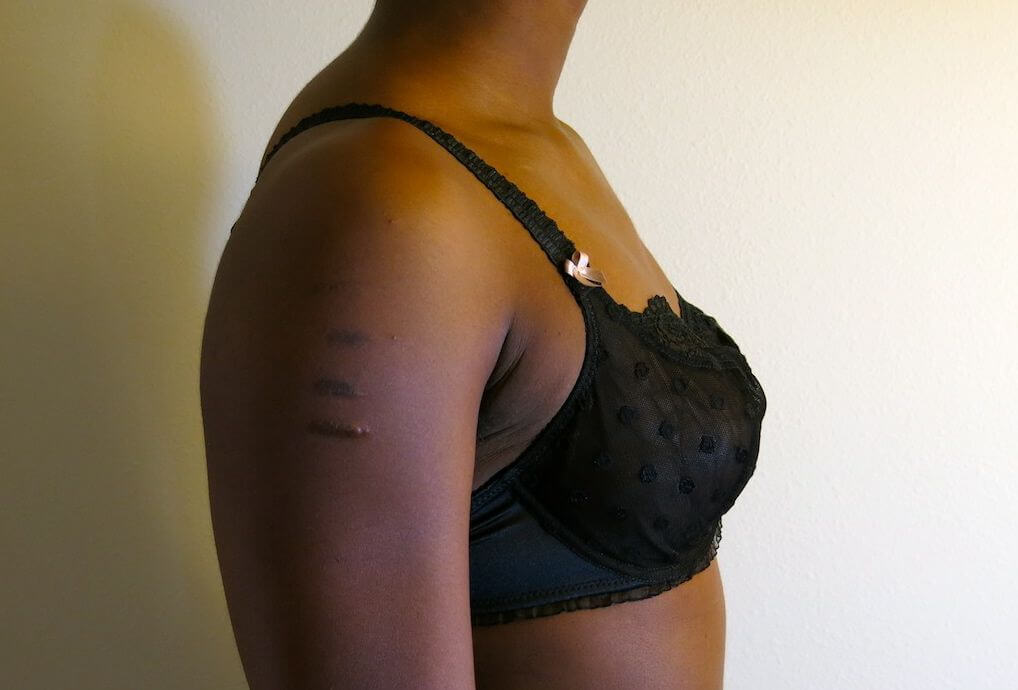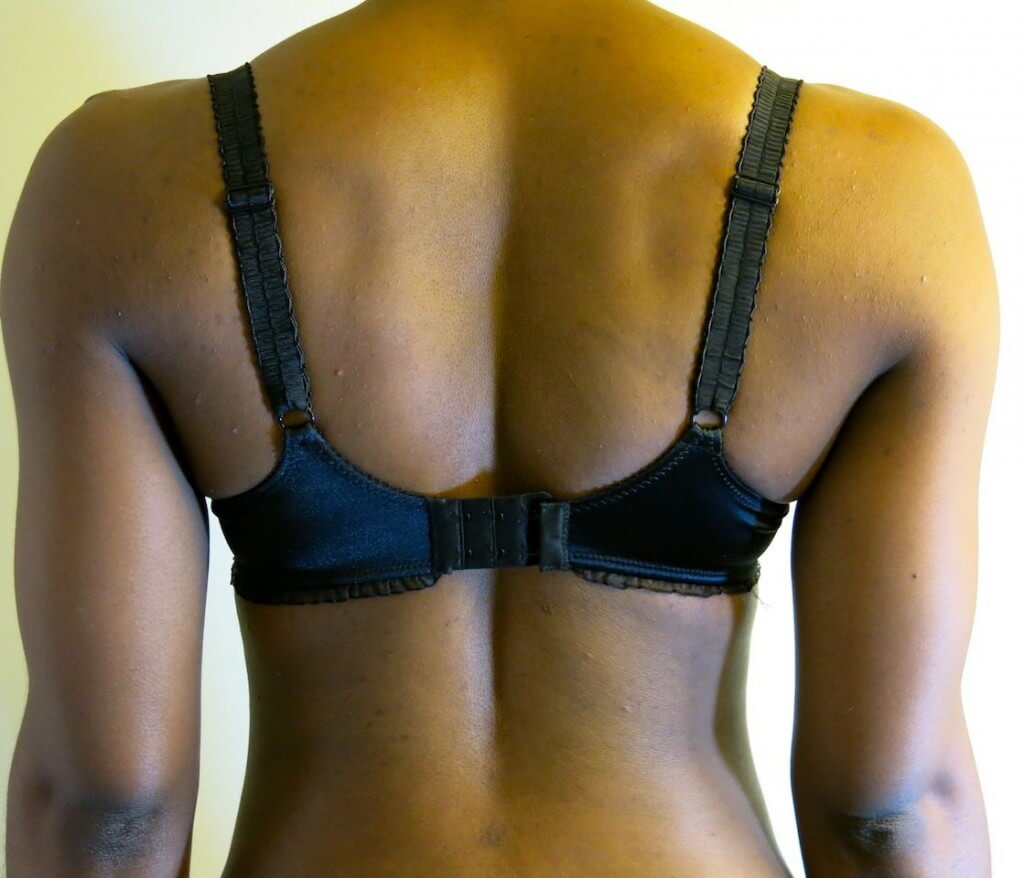 There's also some loose fabric at the top of the cups (the nylon cups are nonstretch, so if they aren't filled out, they just kind of bag, like loose nylon stockings). The lower two thirds of the cup felt fine, but there was nothing to to be done (save maybe inserting a 'chicken cutlet') for the upper third. In addition, when I took off the bra, the top of the gore and the outer edge of the wires (both places I experienced discomfort) left red marks on me. And again, that's just not my preference when it comes to bra fit.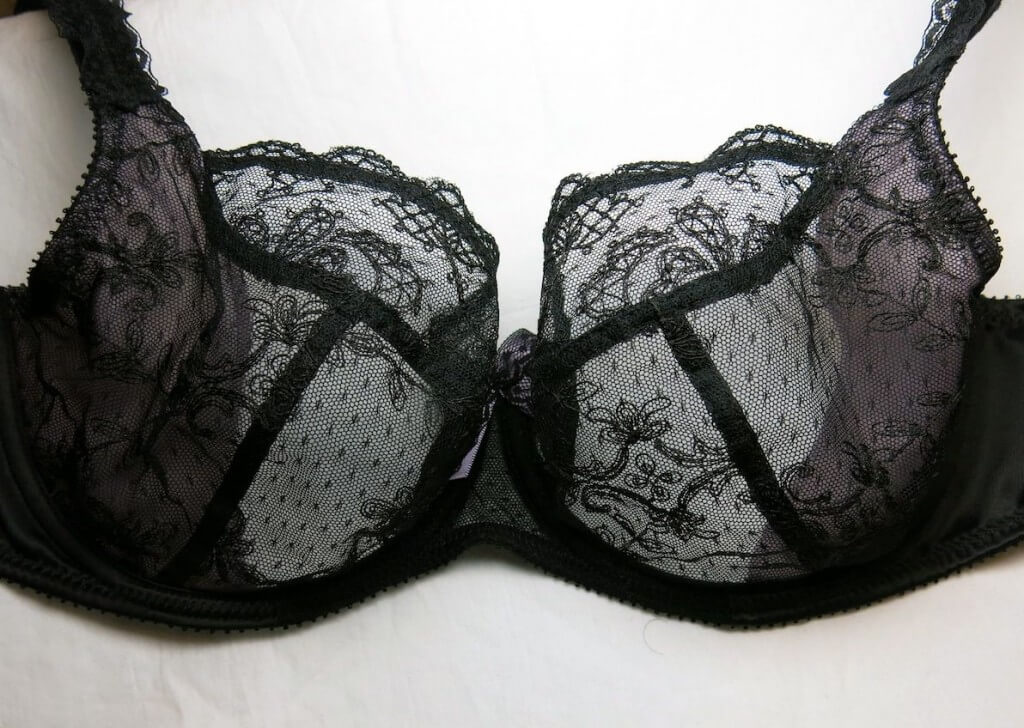 The Ophelia (shown above) was my first Empreinte purchase from earlier this year, and I bought it because I absolutely fell in love with the lace (or maybe it's an embroidered mesh, I'm not sure). The overall effect is a bra that looks incredibly delicate but is actually incredibly sturdy, and I imagine that's a great selling point for women who need support but also want something pretty.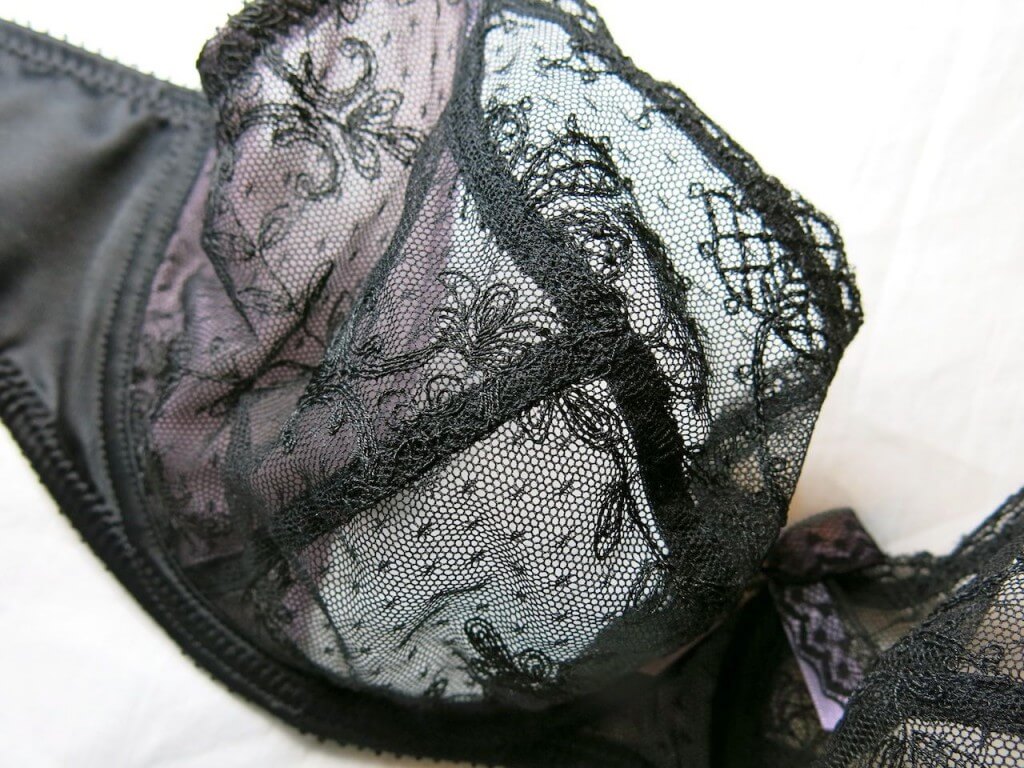 The bra straps are covered in some deceptively strong lace, and the center bow also has lace overlay. Unlike the Lola, this bra has a side sling on the inside, but it lacks a modesty lining. While I wouldn't really call this a demi bra, the cups are low enough to be unobtrusive under clothing.
The 34C Empreinte was much more comfortable for me. The underwire ends just outside my breast tissue, and I didn't feel any pressure from the wires on my ribcage. While the center gore for this bra does tack better than the Lola, there's still about one fingertip's width of space between the bottom edge of the gore and my sternum, however this space isn't as deep as it was on the Lola. While the lack of tacking resulted in a similar kind of "cantilever" effect, it wasn't quite as intense and so I'm able to wear this bra for longer periods of time without discomfort.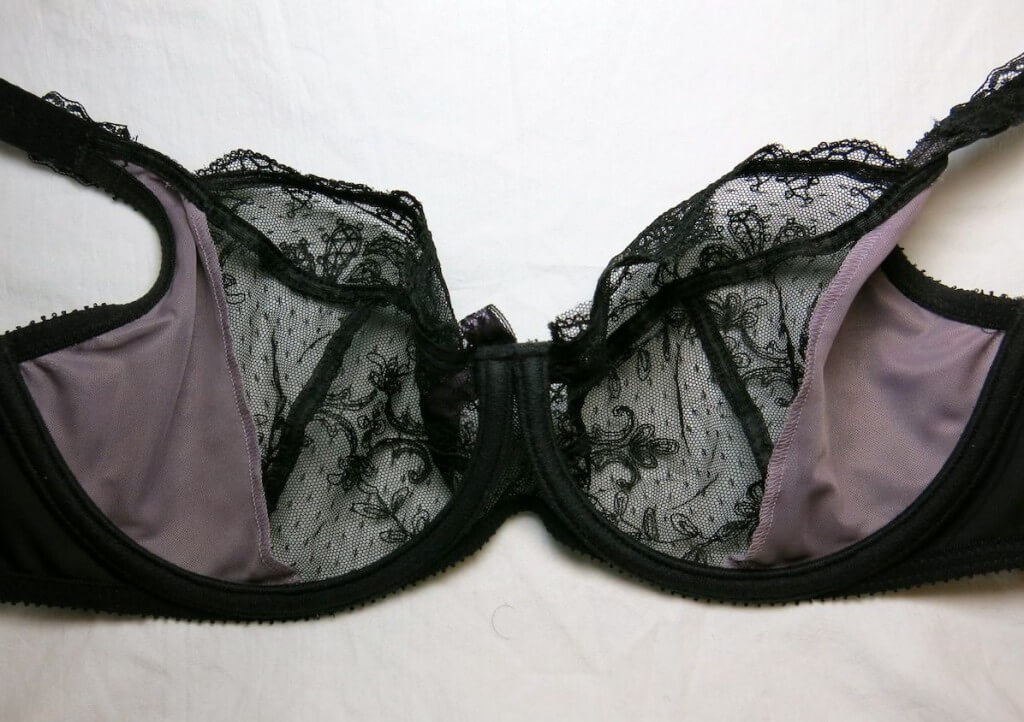 Again, as with the Lola, I had some gapping along the top of the cups. That's not a bra issue; if you have fuller breasts, you'll likely have no gapping at all. But women with a shallower breast profile should be aware. The band fit snugly with minimal stretching and the straps are also quite non-stretchy (a similarity this bra shares with the Lola and perhaps all Empreinte bras). Of the two, this was my favorite purchase.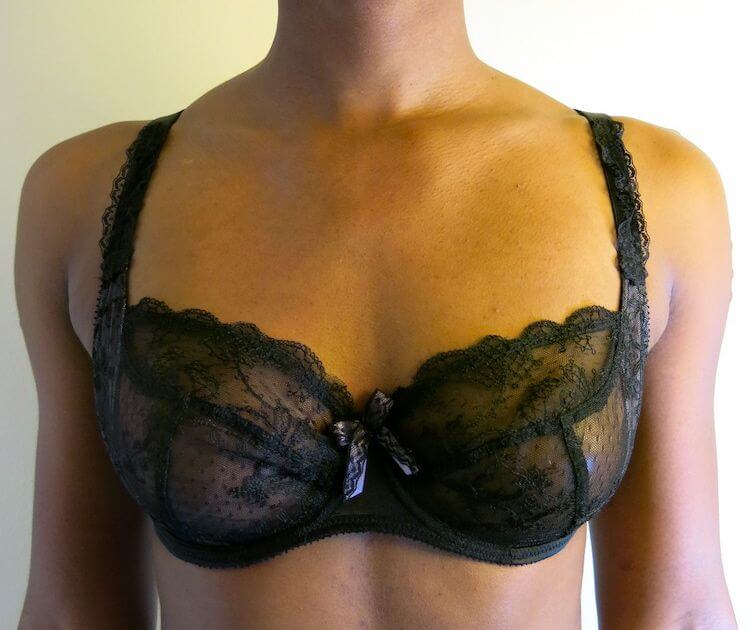 Overall, both of these bras have very deep cups, firm bands, and firm straps. Neither bra fit perfectly on me, but I feel the lack of tacking is a bigger issue than the extra space in the cups. If your breasts are full all around, Empreinte's a great brand for you. If you have a shape like mine however (fuller on the bottom, pretty much no fullness on top), you may want to take a cup size down. I felt like I had a good fit in the bottom of the cups, but there was nothing to fill out that upper third. I have absolutely no complaints about the fabric or construction though. I could see both of these bras lasting indefinitely with proper washing and care.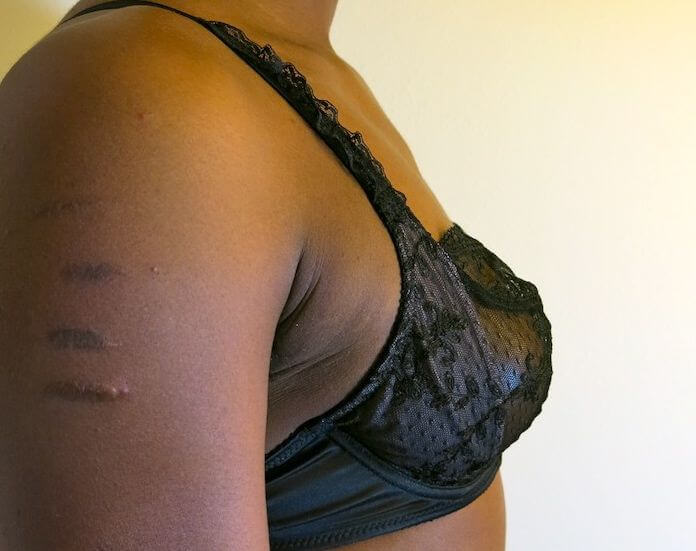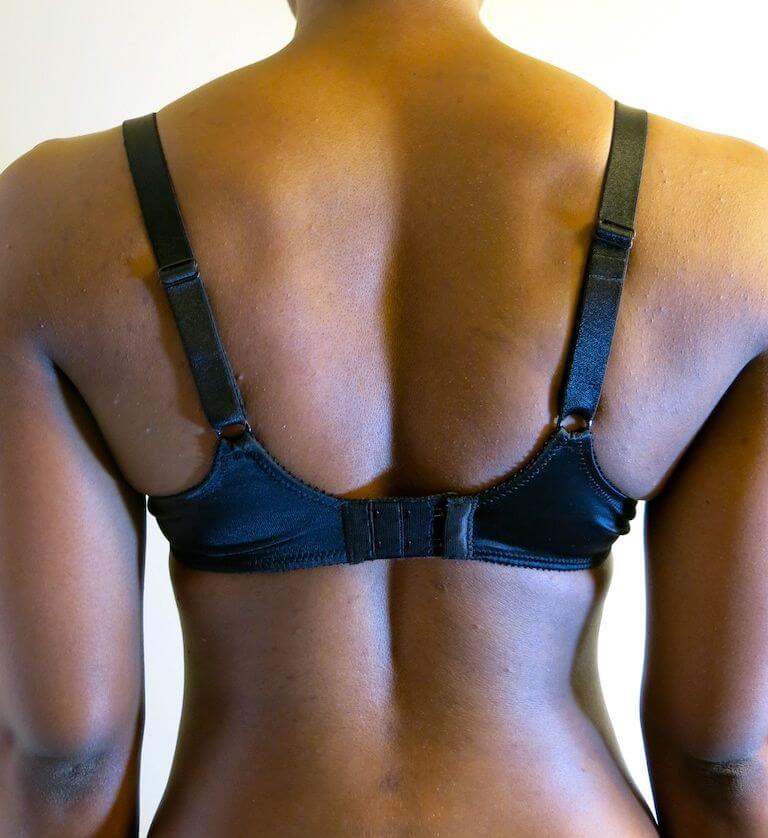 I'm a bit sad that neither Empreinte bra worked for me (at least not enough to make another purchase), but that's okay because every brand shouldn't work for every body. There are so many different sizes and shapes (not just for bodies, but also for  breasts), that it just wouldn't make sense for every single brand to cater to one specific body type. If Empreinte made B cups, I'd probably give them another go as I think a smaller cup would take care of some of those gaping and tacking issues, but since they're a full bust brand they don't go that far up the alphabet. So I'll just have to add Empreinte to the list of brands that don't work for me.
Fellow lingerie addicts, have you tried Empreinte bras before? What did you think of them?