Lingerie Review: b'tempt'd by Wacoal Ciao Bella Bra Set
Note: I purchased this lingerie with my own money. Wacoal is unaffiliated with this review.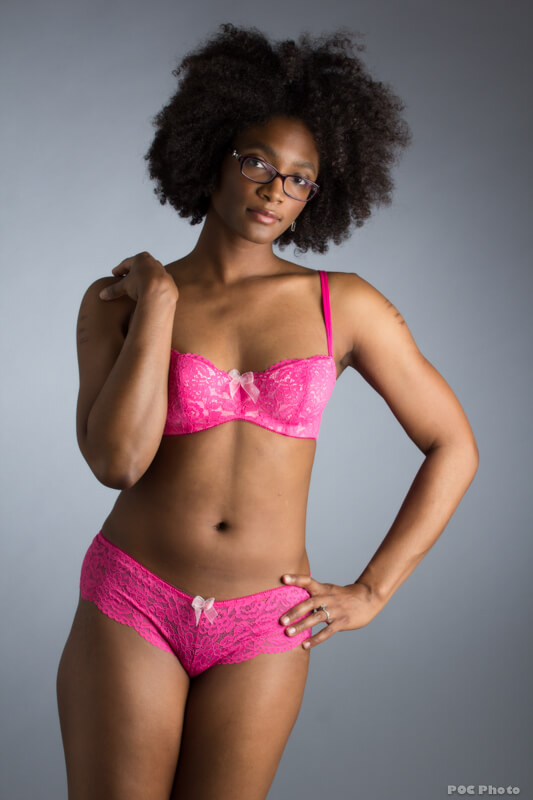 I'm trying to catch up on lingerie reviews so I can get on to some new things, and this photoset was one of the ones that was waiting in my DropBox. Though I'm not the biggest Valentine's Day fan, this is the time of year that people are thinking of pink and red lingerie, so it felt appropriate to go ahead and finish writing my review of Wacoal's b.tempt'd Ciao Bella Balconette Bra and Tanga set this week. As the note at the top of the post says, this is not a review sample; I bought it for myself sometime last year as part of my commitment to add some color to my lingerie wardrobe (I failed and am now back to all black everything, but at least I tried, right?).
b.tempt'd by Wacoal is Wacoal's equivalent of a 'Juniors' section, similar to how the labels Pink by Victoria's Secret and Josie by Natori are also meant to be for a younger demographic. As a marketing strategy, it's brilliant because you're able to build brand affinity at a relatively early age, and, hopefully, become someone's bra brand of choice for the rest of their life. In practical terms, a sub-brand targeted towards younger people affects factors like price point, fabric choice, and silhouette. Full price, this bra set (i.e. both bra and panty) retails for under $60. If you're willing to buy last season's colors and manage to catch a sale, you can probably get this for under $40. That's not a bad value, especially for what I believe is a very pretty bra set.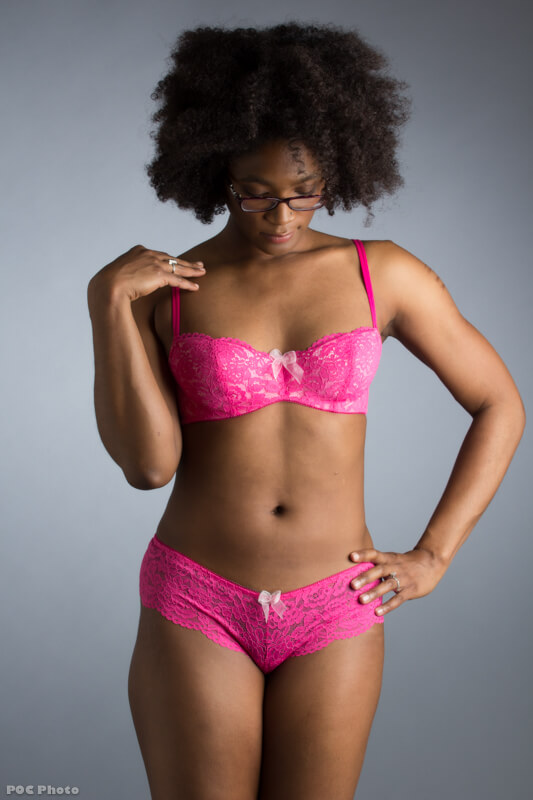 I purchased the bra in a size 32D and the panty in a size Large. I honestly have no idea why I sister-sized down; I must have been an experimenting mood. The bra is in a balconette style (think an almost 18th-century neckline) with foam-lined contour cups and lace overlay. The cups are underwired, but have no padding, so you're not going to get the kind of lift or 'oomph' you'd get from a push-up style. The wings are mesh (a fishnet style mesh in the fashion color on the outside with a beige mesh lining the inside), and hook-and-eye closures are two rows and three columns. The tanga panty is a cheeky style. On me, it looked a lot like a wide side thong - not very much coverage in the back.
In terms of materials, everything felt appropriate for the price point. Nothing was scratchy or itchy or felt cheap to the touch. I wouldn't expect French Chantilly lace, but the value/price equation (especially considering how accessible this set is and frequently it's on sale), felt right on the nose to me. Both pieces are made of nylon/spandex, with the bra cup lining being made of polyester.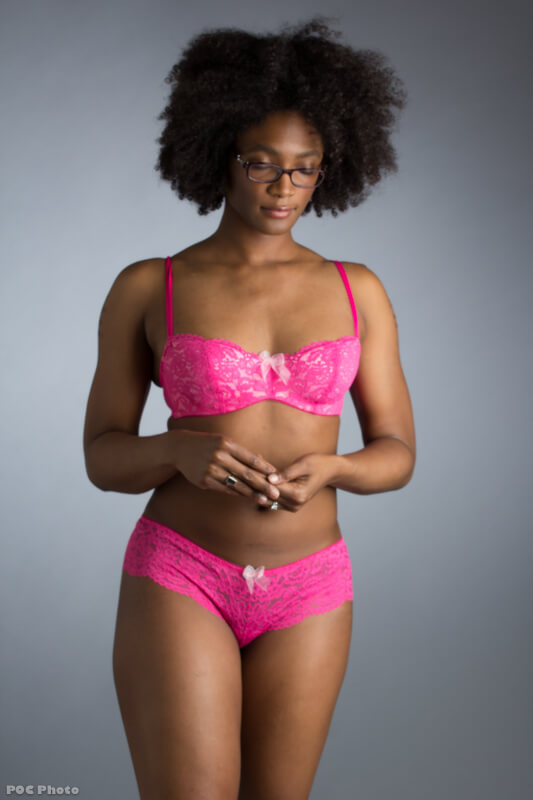 In terms of fit, I would say this bra runs small...and not just because I sister sized down. I felt like the breast tissue on the sides especially (right near my armpit) was not contained, and the cups themselves seemed to give me just a little bit of quadboobing on the front. I didn't necessarily feel unsupported, but there was definitely the sense that I was outside the boundaries of whoever this bra was meant to fit. I can't say I'm surprised since this is a junior's range, but you may want to sister size up, especially if you tend to be between sizes. Continuing on, I'm not sure how to best describe the band. It didn't feel tight or dig in (just slightly snug in fact...almost like my 34s), but it also felt like I was pushing the limits of the band...like just a couple more wears would permanently stretch out the elastic. Even so, if you have a heavier bust, you may want to opt for the tighter band, especially since the thin spaghetti straps will dig into your shoulders if the weight of your bust pulls the bra down. Since this is a balconette style, I'd say it's best suited for shallower shapes. I also think of myself has having widely spaced breasts (I can rest four fingers flat between them), and I thought this bra worked nicely for that as well.
As far as the panties, there's not as much to say. They technically fit, but if you have a larger bottom, expect a lot of cheek. I'd like to see a true boyshort or brief to go with this, but I also understand the tanga choice since this is meant to be one of b.tempt'd's flirtier offerings. There is no kind of lining under the lace of the panty, just that all-important cotton gusset. I suppose what I'm saying is that it's a nice matching piece, but there's nothing especially newsworthy here.
Overall, I think this set is a great value for the money, though it may take some trial and error to find your best size. Because of the lace and the cut, I don't really think of this as an everyday bra or a t-shirt bra, but I do think it's a fantastically accessible "sexy" lingerie set that can be worn beyond the boudoir. It's also available in new colors every season, which is a definite perk if you happen to fall in love with it. In sum, I'd say this is a bra set worth trying, especially if you have a smaller budget.
Have you ever worn the b.tempt'd brand? What did you think of them?