Lingerie of the Week: Myla 'Anastasia' Bra & 'Celestria' Suspender Belt
Disclosure: This post contains affiliate links.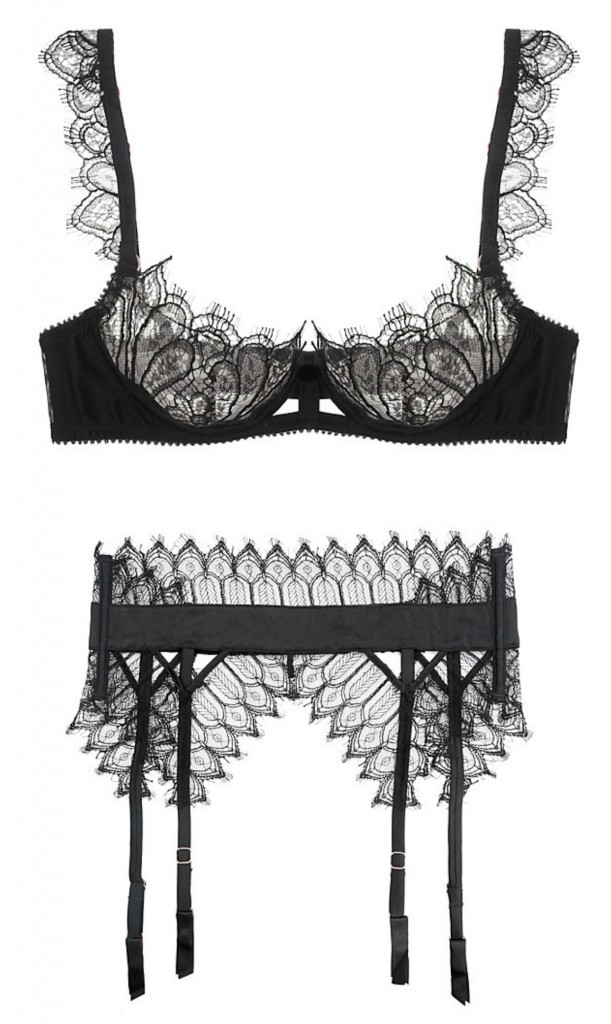 I just can't even with this bra, y'all... I just can't even. I first saw this beauty live and in-person in Journelle's Union Square shop window, and believe me when I say I've been dreaming about it ever since. I can just imagine how that demi lace cup would look framing my bosom, and when I found out there was a matching suspender belt? Well, let's just say that if I happen to win the lottery, I know where I'm spending my winnings first.
This isn't the first time Myla's made a "Lingerie of the Week" feature either; about 18 months ago, I was all about their 'Isabella' pistachio bra set, which you can see here. Simply gorgeous.
The 'Anatasia' bra retails for $170 and is available in sizes 32A through 36D (though most are sold out on Journelle). The 'Celestria' suspender belt retails for $200 and is available in sizes S/M and M/L. The Myla website also carries both pieces in the full size range.
What do you think of TLA's latest lust objects? And have you tried Myla before?