Agent Provocateur Spring/Summer 2015: Wanted Badly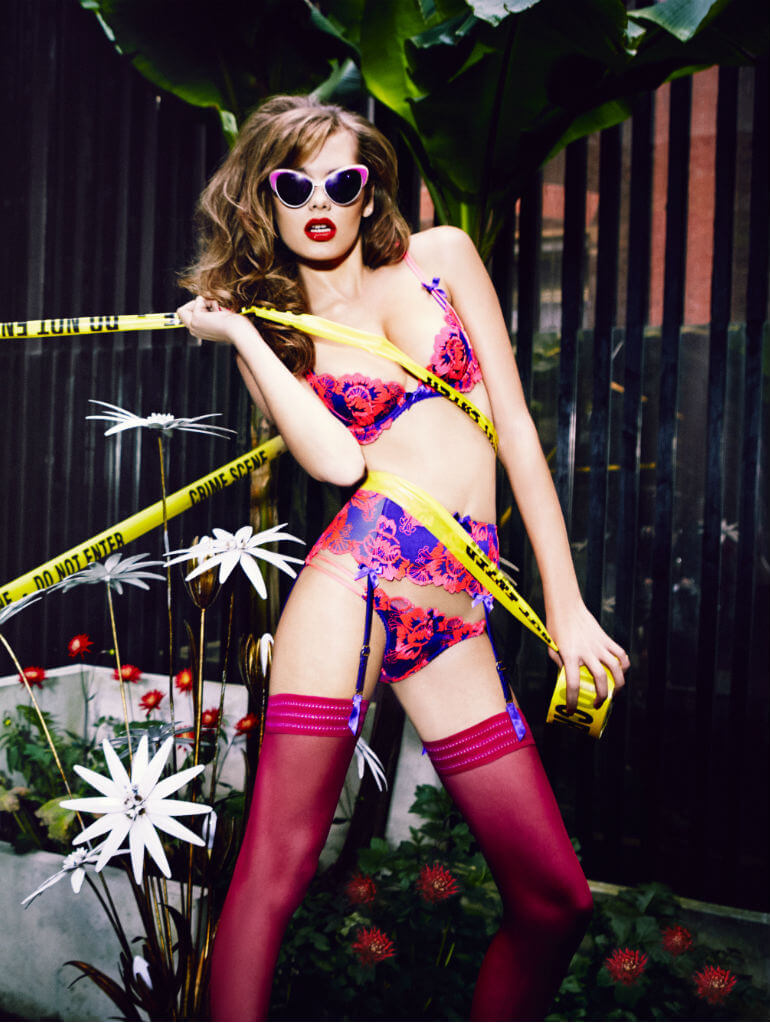 Agent Provocateur has partnered with famed photographer Ellen von Unwerth for its Spring/Summer 2015 lookbook, 'Wanted Badly'. It's a match made in heaven, because with these photos, we want it all and we want it bad! Ellen von Unwerth has such a singular style that is equal parts provocative and playful. And this shoot is no exception. Through her lens Agent Provocateur reclaims the cheeky sexuality of its earlier years. And we couldn't be more excited!
We got a sneak peek of the 'Wanted Badly' collection just a few weeks ago in a sensational mini-campaign featuring Naomi Campbell. And the newest lookbook images feature more of that 1960s-era pulp fiction quality. There's a a bit of subversiveness to the photos, with models caught red-headed doing something naughty (we don't know what and can only guess!) and daring you to challenge them. As with any film noir starlet worth her weight, Agent Provocateur has you pining for the girl even knowing she has a shady past.
It's all in good fun, and the energy of the photos sets off the vivid color palette of the collection. Saturated scarlets, violets, and lime greens are set against backdrops of swanky hotels and get-away cars. In addition to French laces and satins, there are some really innovative fabrics and textures being utilized. The Yvette bra is a quarter cup padded bra covered in fishnet lace with an overlay of sheer lace that is heavily embroidered with flowers. The Axis bra set is crafted of graphic guipure lace lined with tulle and dotted with little dangling droplets.
I'm pleased to see several new silhouettes in this collection, my favorite being the red lace chemise shown below. Worn over a quarter cup bra, I love how the bodice is cropped so that the decadent scalloped lace sits right at the nipple line, exposing the lower breast. While not for the faint of heart, you have to admit it's both dramatic and pretty as all get out. Whoever saw you in it would probably choke on their own tongue (and that's a good thing!).
And of course there is lots of bad-girl black. Agent Provocateur was inspired by the leader of girl gangs, and there's a certain toughness to many of the black pieces. French lace is adorned with gold eyelet detailing, adding a bit of tough-girl charm. There's also a studded bondage-style playsuit with interwoven elastics that radiate around the body from a choker.
The Evalayne sets are meant to mimic licks of paint across the skin, creating a provocative game of peek-a-boo. Strips of silk are set off against the sheerest of tulles. The curved lines of the sheer insets add a sense of whimsy to this otherwise sophisticated style, especially in the basque where they are meant to mimic your curves. And how cute are those cat-eye glasses?!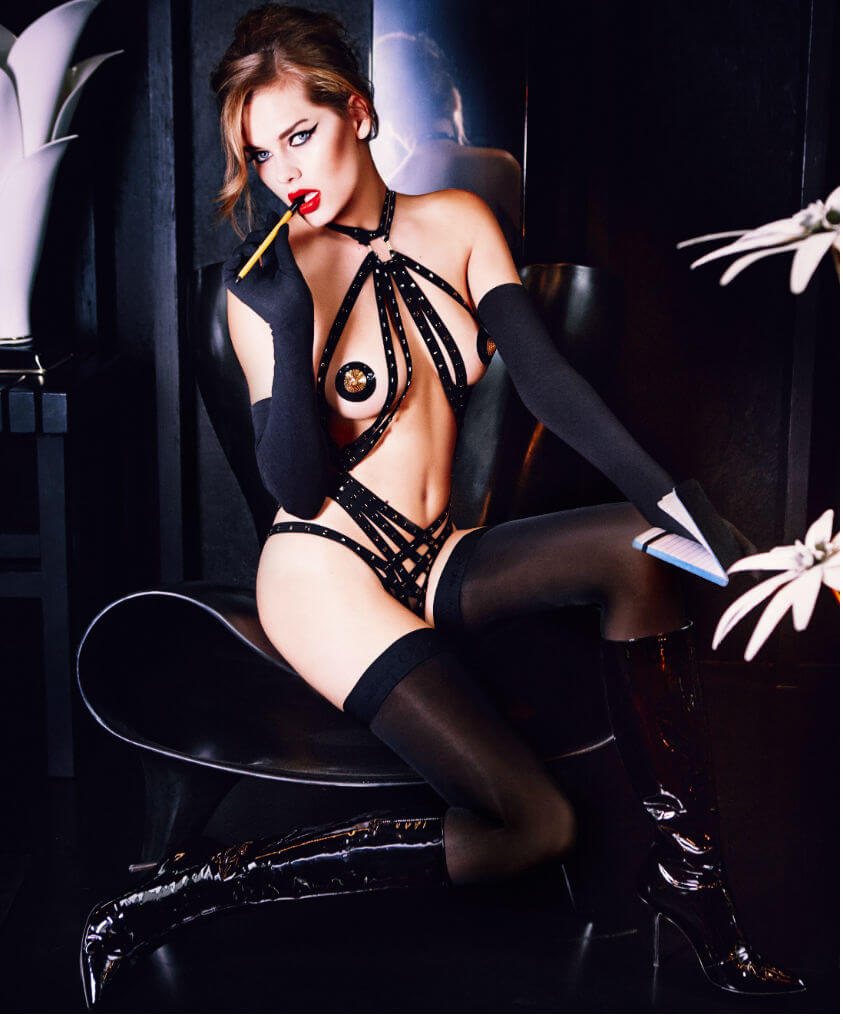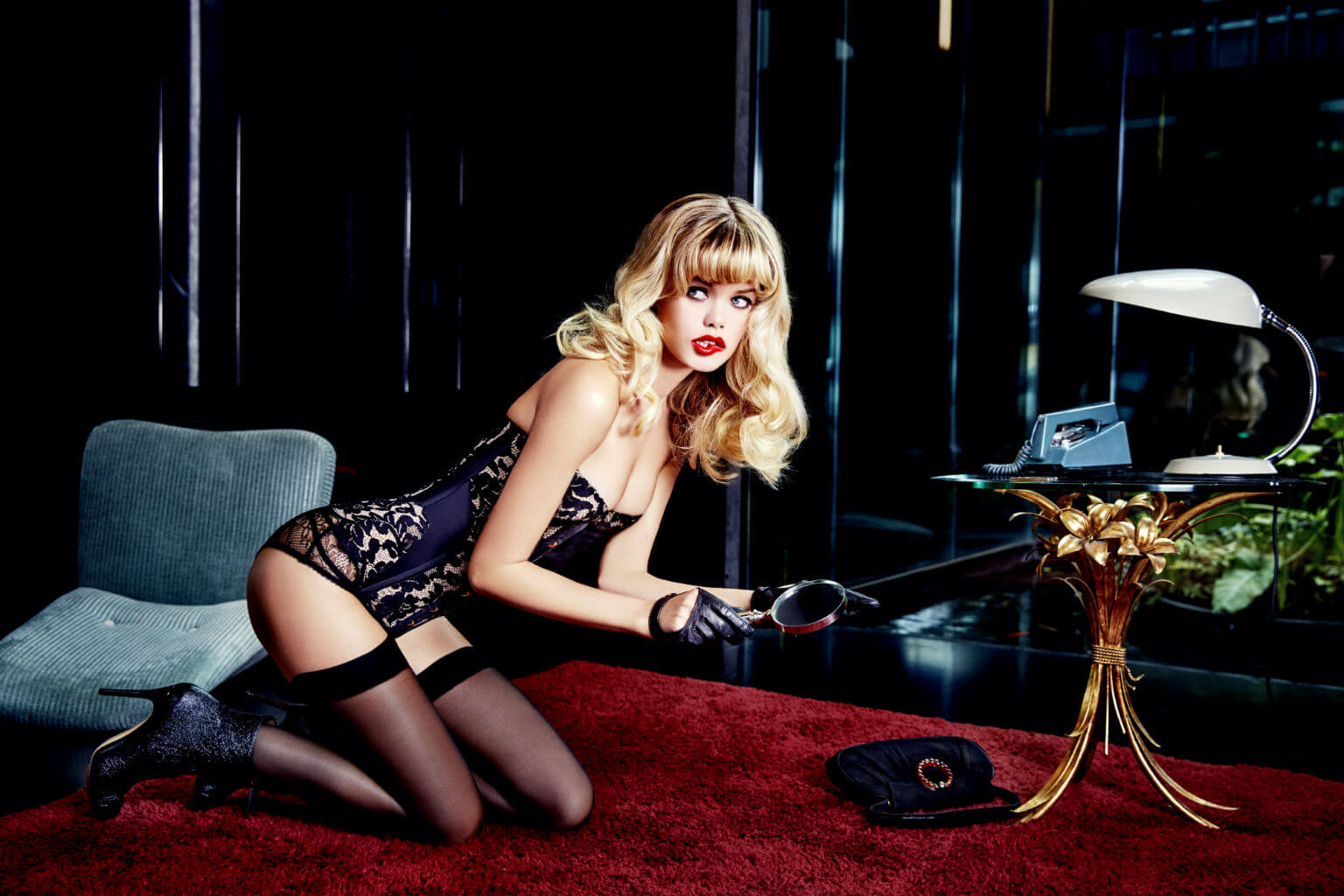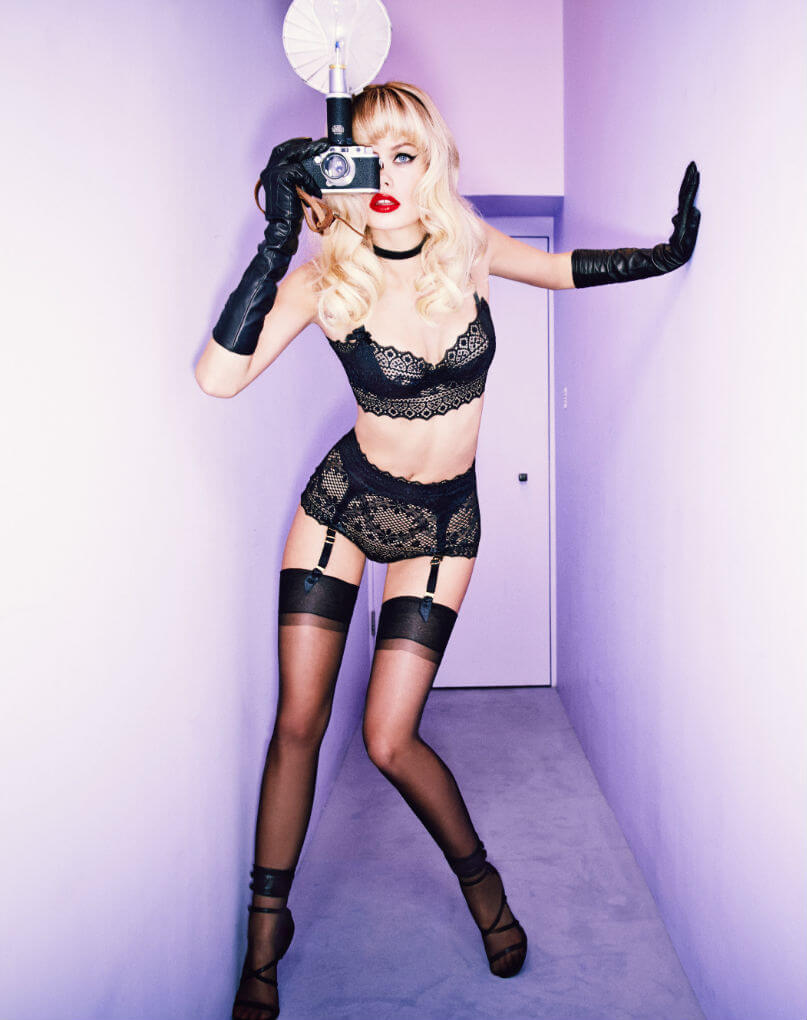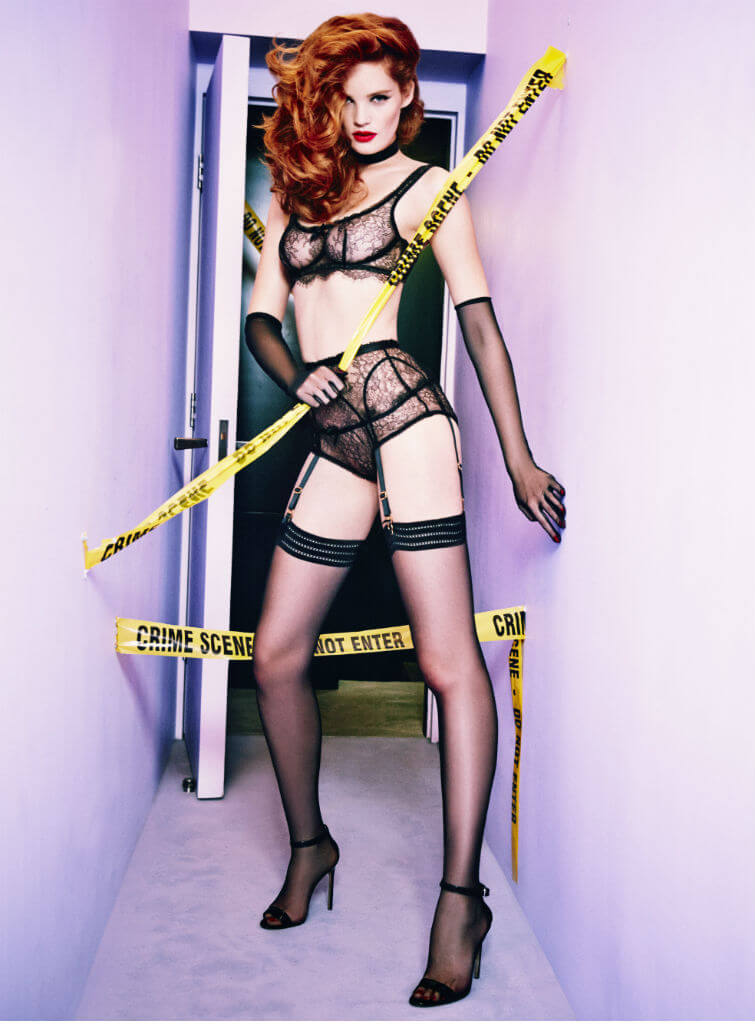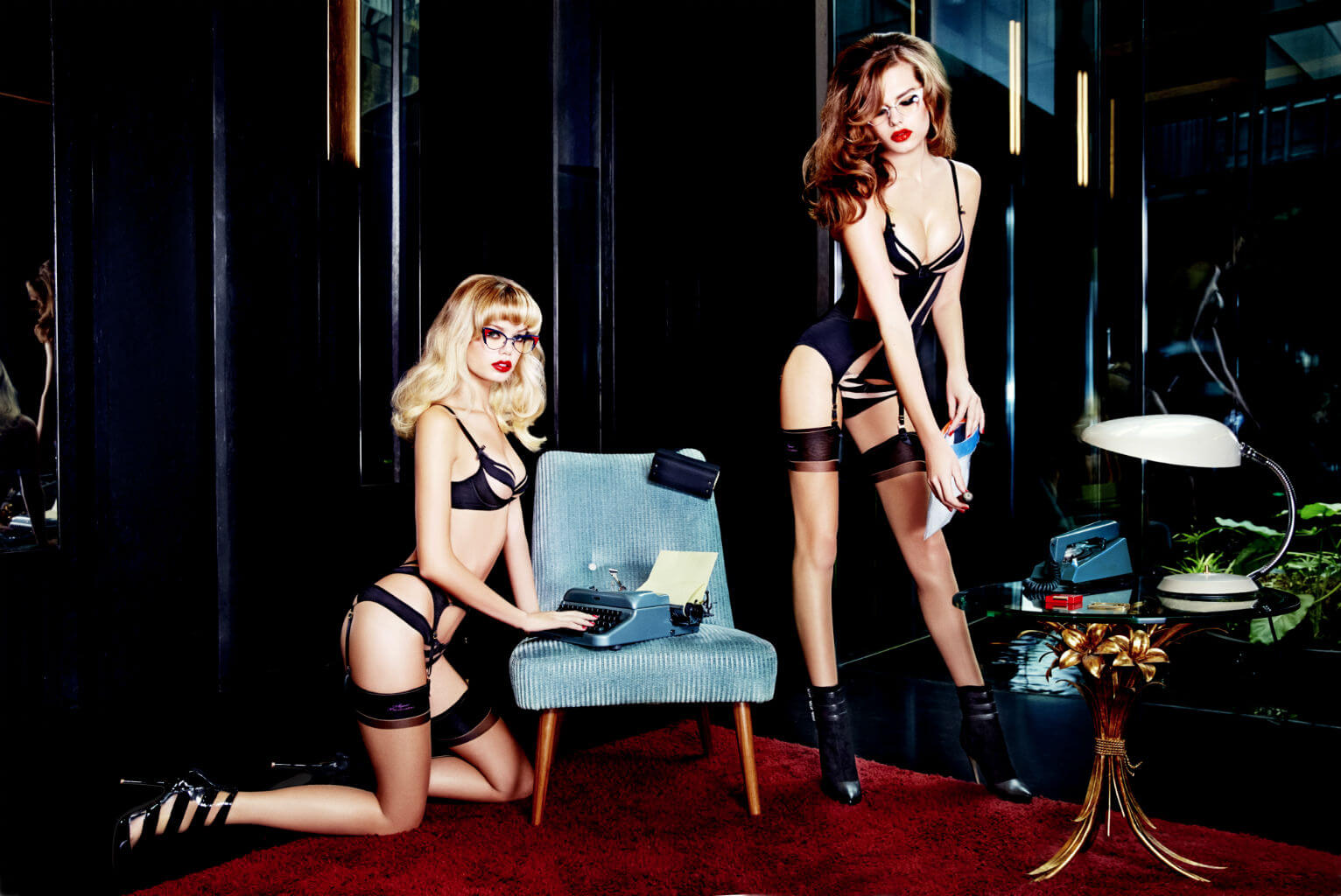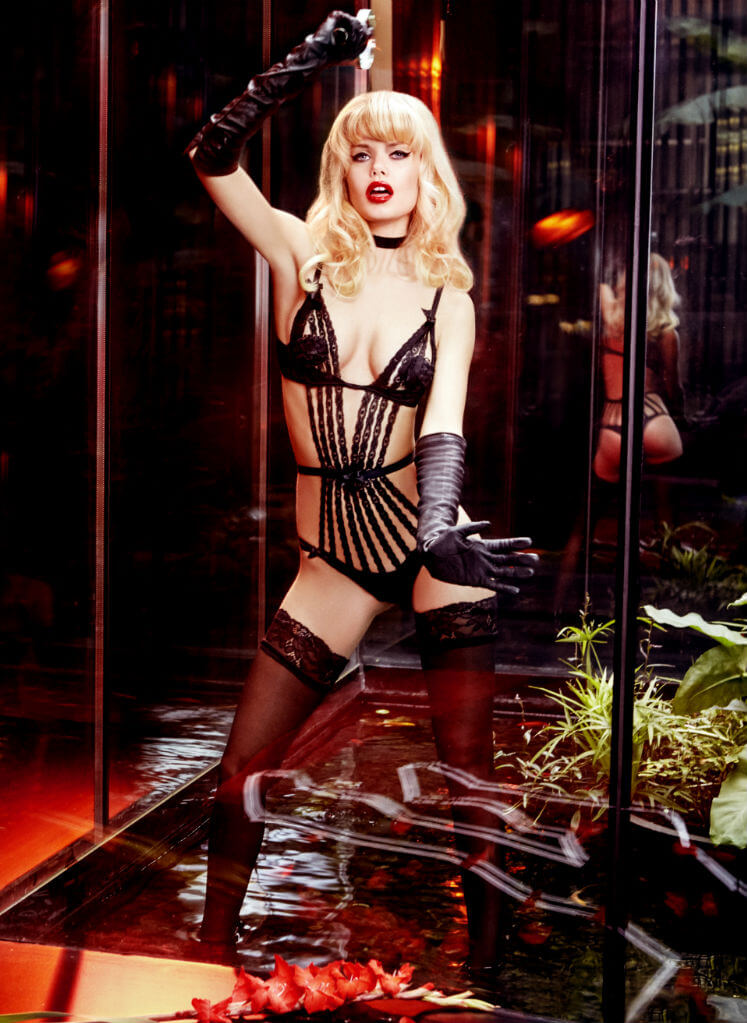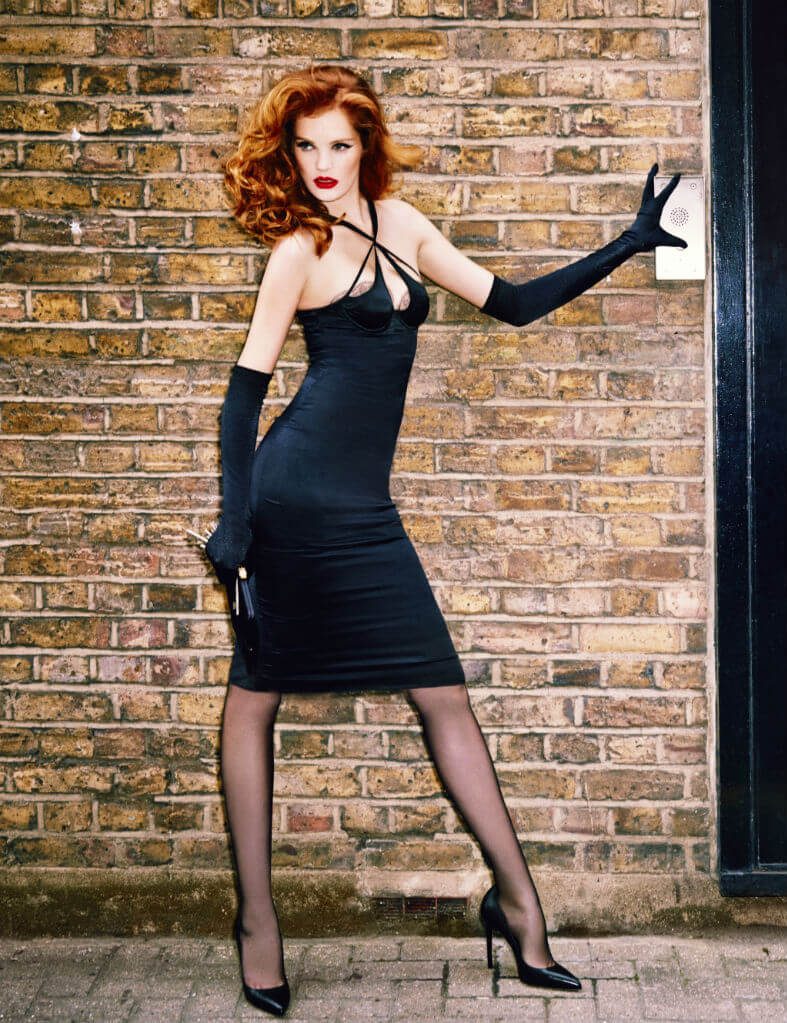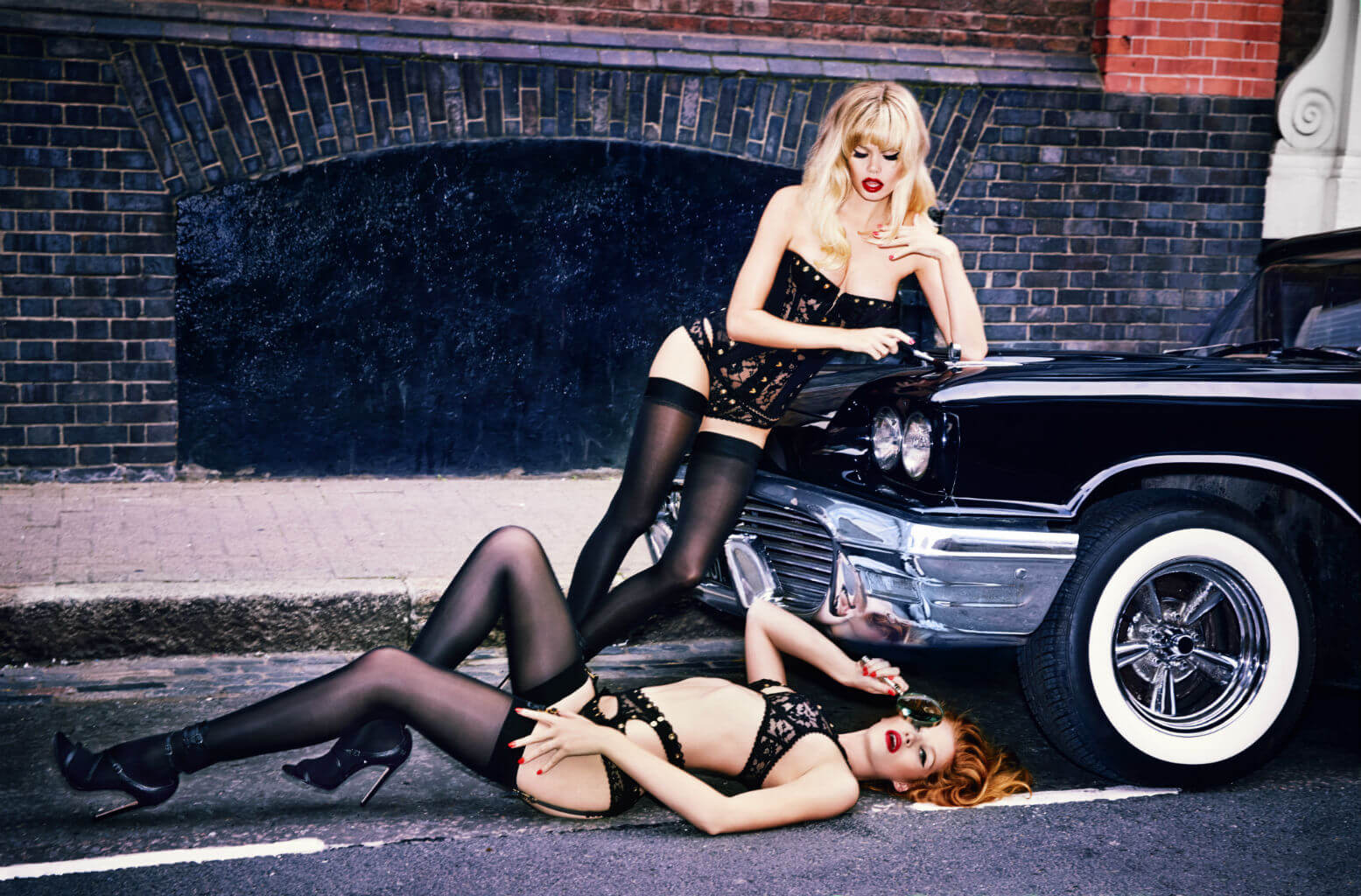 The bridal collection is photographed to look like a big slumber party, with playful tug of wars and super bubbly champagne toasts. The fun, girly energy of the photos belies the decadence of the fabrics, and these fabrics are truly to die for. The sheerest of tulles are treated to incredibly delicate floral French embroidery in the Gloria range. A bridal version of the red Lucy bra from S/S 2014, the bra is uniquely designed with a silk padded quarter cup with a tulle overlay that provides fantastic cleavage.
Also notable is the Bethanie range with French embroidered flowers in pale ivories and lilacs atop a sheer tulle darted cup. The set is further embellished with 3D-effect daisies for bright little pops of bridal white. This is such a sweet, romantic look, perfect for younger brides.
What do you think of Agent Provocateur's Spring/Summer 2015 collection? Are there any pieces here you think are really special? How about the photo shoot? Are you a fan of Ellen von Unwerth's work?