Introducing Gooseberry Intimates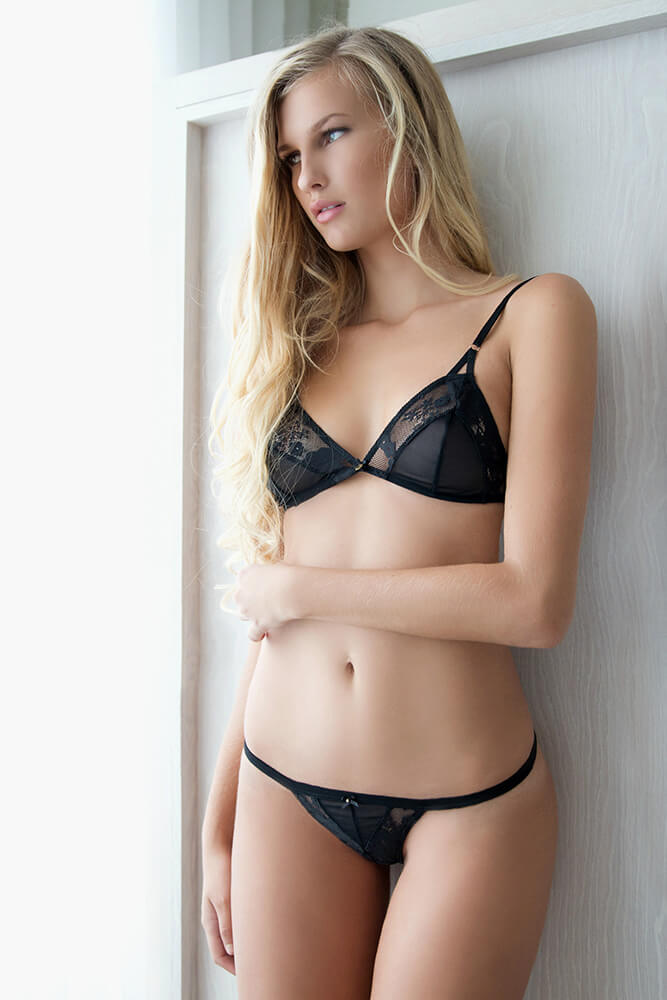 Gooseberry Intimates is an indie label I first found via Instagram. Founded in 2011 and based in Bali, this label focuses on handmade, delicate basics. I'm increasingly a fan of unstructured lingerie (i.e. bralettes), and these light, almost flimsy pieces are right up my alley... especially during the upcoming summer months. I just don't want a lot of material on my body when it's warm outside.
Highlights for me include the deep-V lace bodysuit, mint green lace bra set, and those beautiful cheeky knickers a couple of photos down... but honestly I'd wear most anything here. The size range is Australian XS thru L, fitting a maximum US size of about 10. These triangle bralettes do not look supportive (bralettes aren't supposed to be), so I also wouldn't recommend them for fuller busts that require support. In the future, it would be wonderful to see some loungewear from this brand. Perhaps a chemise or long gown?
What do you think of Gooseberry Intimates? Do you see anything you would wear?