Incanto Lingerie A/W 2014/15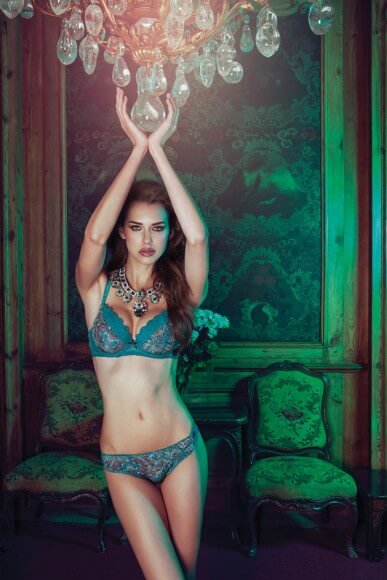 Incanto Lingerie is an Italian label that we are anxious to see make its way stateside. Inspired by the Cannes premiere of the film, "Princess of Monaco," Incanto's lookbook gives us a glimpse of royal dreams. Jeweled silks, baroque laces, and bold prints add drama to a collection that's all about feeling like a Princess.
The collection definitely has a regal feel to it, with classic silhouettes that are embellished with intricate details. The saturated colorways are really lush, with unexpected contrasting trims and ornate details. Deep burgundy is paired with burnished gold. Teal is overlaid with plum. And of course there's lots and lots of passionate scarlet, a nod to the brand's Italian heritage.
There are several bustiers in the collection that really sing. The boning creates a strong linear element in the taupe silk, with scalloped lace sexily drawing the eye from breasts downward. Purple leopard print with black lace cups has major impact and lots of attitude.
Incanto utilizes some lovely laces in this collection. The red longline bra has a delicate black eyelash lace overlay that is utilized to great effect. Paired with the matching garter belt there's a lot of wow factor going on here. There is also a gorgeous saffron and burgundy floral lace bra and panty set (at bottom) that looks positively opulent.
As with earlier collections, part of the lookbook is photographed in an outdoor locale. This adds to the sense of intrigue, glamour, and fantasy that is essential for a luxury brand. Make sure to check out the video at the bottom for a behind the scenes look at the photo shoot with views as breathtaking as the lingerie.
Incanto's Autumn/Winter 2014/15 collection will be available on the first of the year through several stores in Italy and Russia (with a few far flung boutiques in Kuwait and Kazahkstan!). Items are European sized, with the US equivalent of XS-XXL, and bra bands at 30-40 with cup sizes A-D.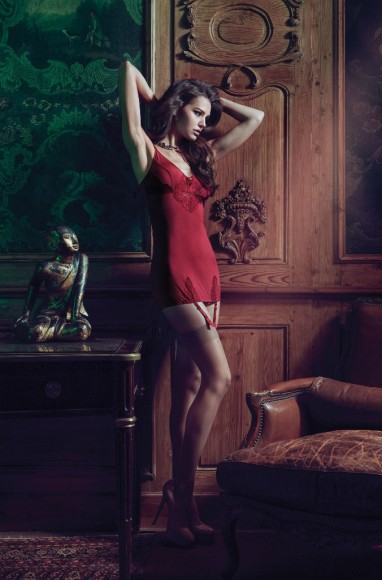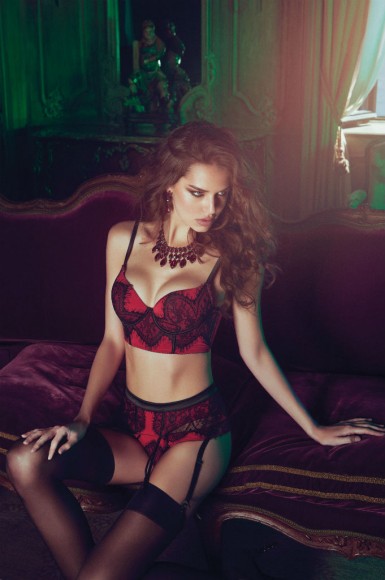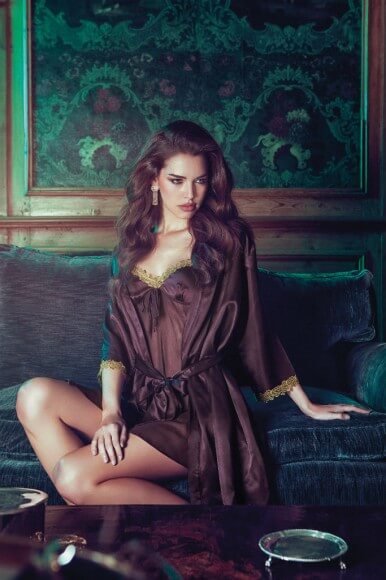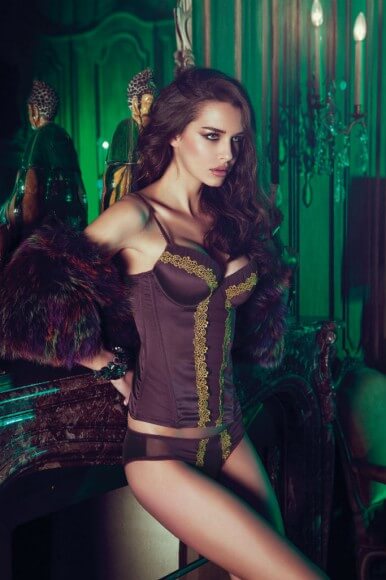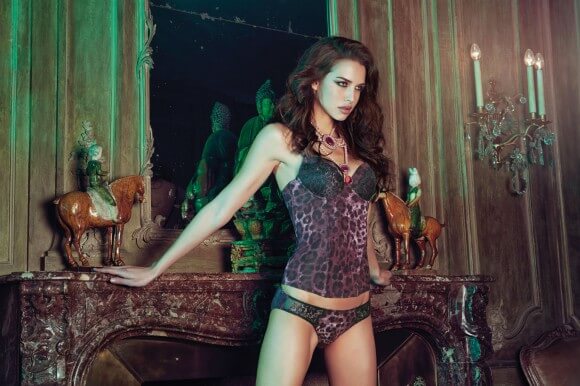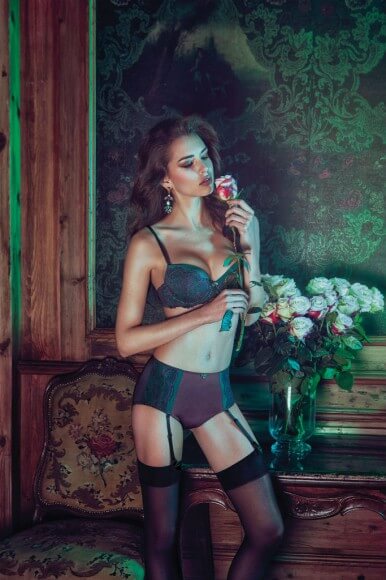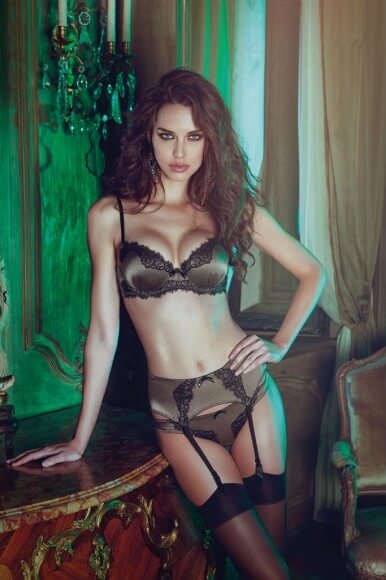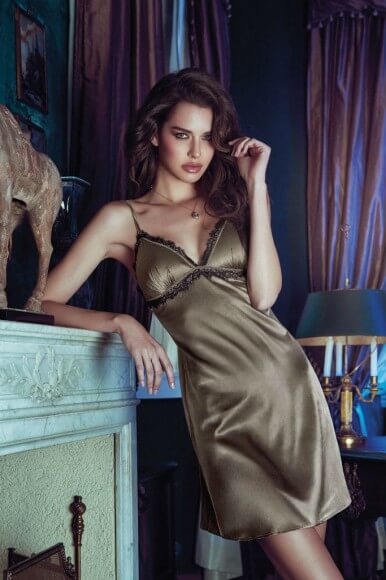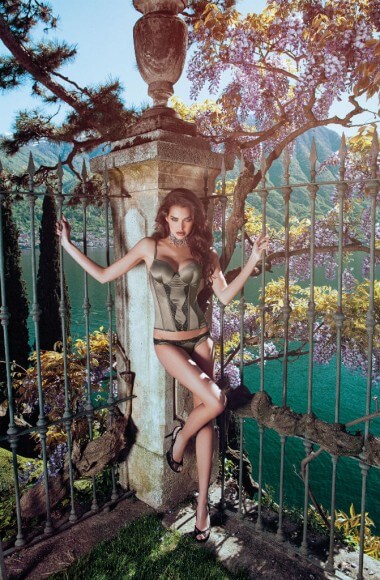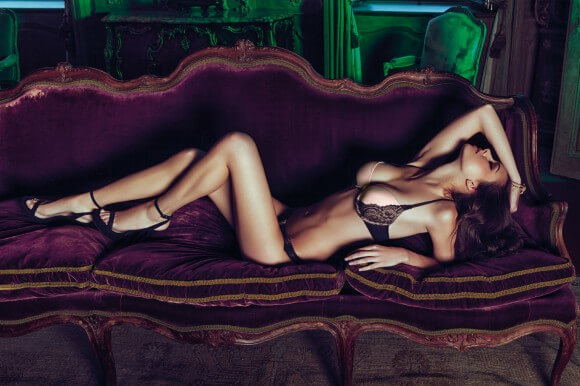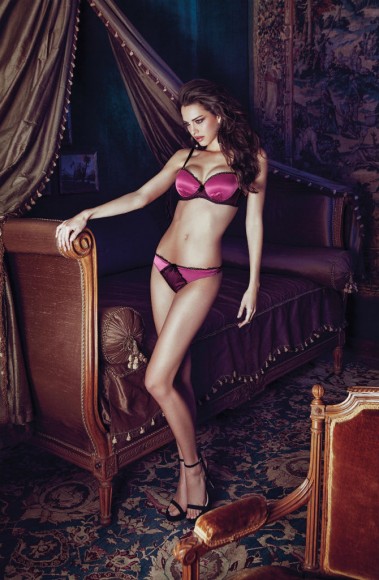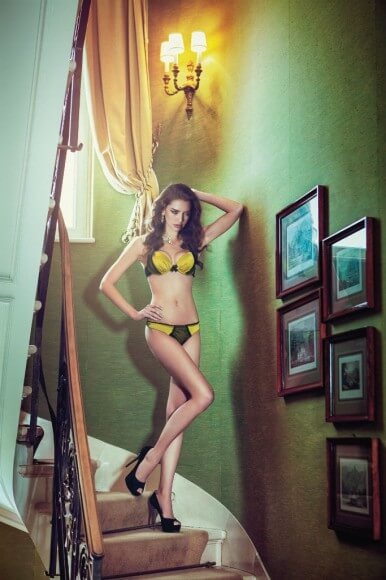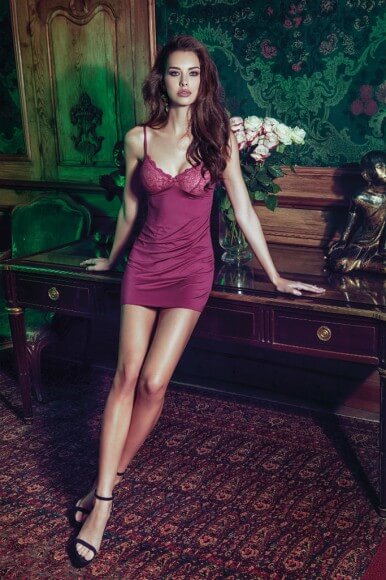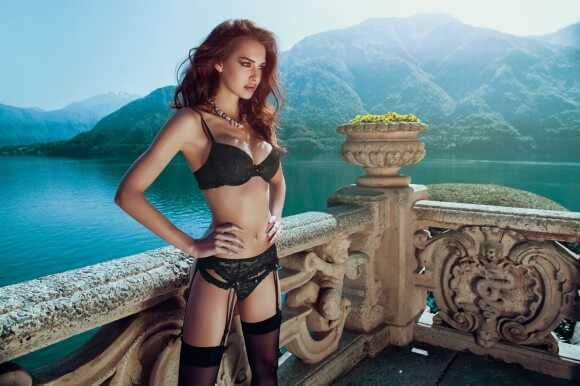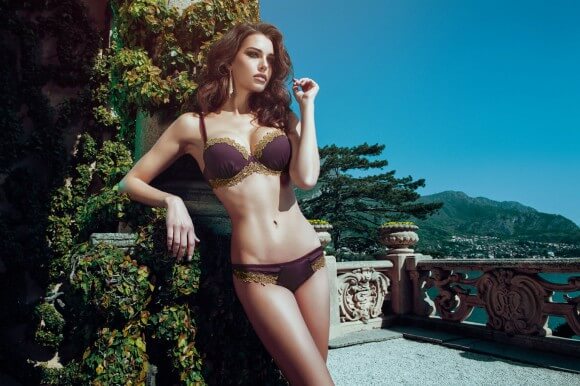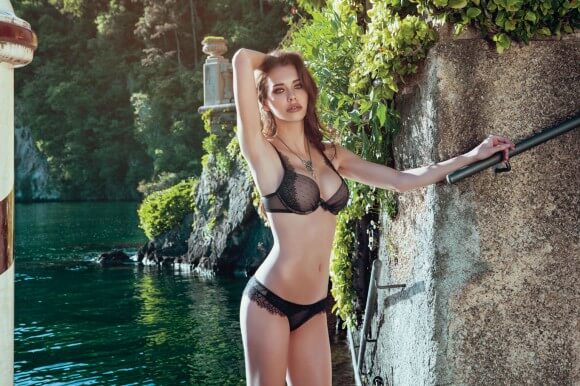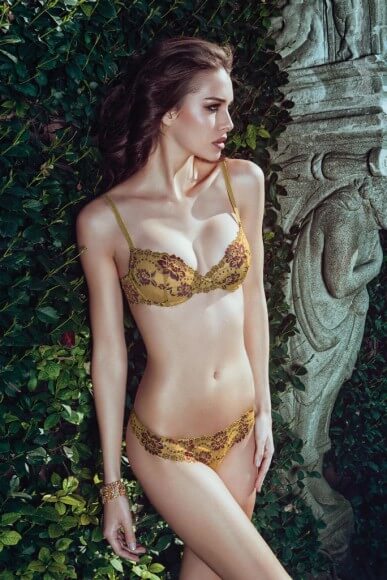 What do you think of Incanto Lingerie? Have you been lucky enough to try this brand? Would you check out this label if it were available for sale in your country or online?