Clare Bare A/W 2014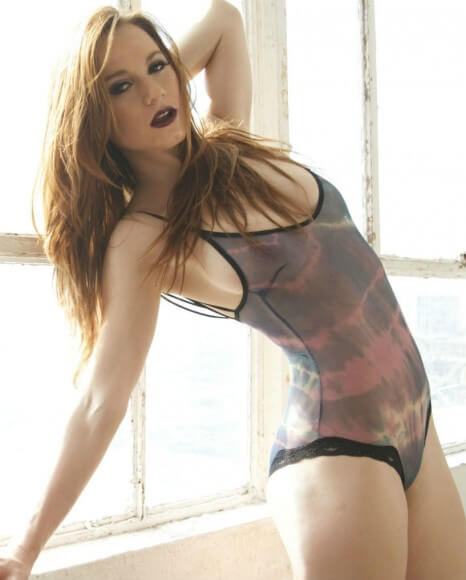 Indie handmade label, Clare Bare, seems to have thoroughly embraced her relocation from NYC to LA. Her newest collection, Bend, is beachy, breezy, and thoroughly California-cool. With the dreary, grey months just around the corner, these pieces will add a welcome bit of sunshine and playfulness.
Clare Bare is known for simple silhouettes crafted of unique fabrics. Ethically-made of eco-friendly fabrics such as bamboo jersey, designer Clare Heron utilizes hand dying and silk screening to create richly ethereal fabrics. We got a close-up look at the collection at Lingerie Fashion Week where we really got a sense of how unique the fabrics are. They are almost windows into the Southern California landscape, with brilliant sunrises, crashing waves, and moody sunsets.
The best pieces in the collection are the ones where the fabric can really sing. The tie-dye bodysuit (above) features slightly sheer fabric that allows the skin to peer through painterly designs. The strappy knickers and matching bralette in shades of the rising sun utilize a subtle dip-dye technique to great effect. The burnished color starts to bleed into the wearer's skin, allowing the contrasting piping and straps to form graphic elements. The long gown is the epitome of surfer-girl fashion and makes an easy piece to sleep in or lounge about the house (or wear over your favorite bikini).
While I appreciate the introduction of a leather-like material into a few pieces, it seems to detract from the delicacy and intricacy of the fabrics themselves. The tie-dye garter tank looses some of its specialness with the lace up panel added to the front. Same goes for the sheer garter tank with thick fabric pockets over the breasts. It's a great shape (love how the sheer fabric bleeds into the lace garter belt that sits at the waist) but all we can see are those pockets. And while that strappy suspender belt design is fantastic, I can't help wishing it wasn't crafted of such a rugged looking material.
This is definitely a brand that designs for a younger crowd. I think with a bit of refinement, though, it could reach a much larger audience. With each piece being made to order out of one-of-a-kind fabrics, they are truly works of art. And being a sustainable label they also have a compelling story. With just a bit of polish, and letting their fabrics really shine, Clare Bare could reach beyond the California coastline.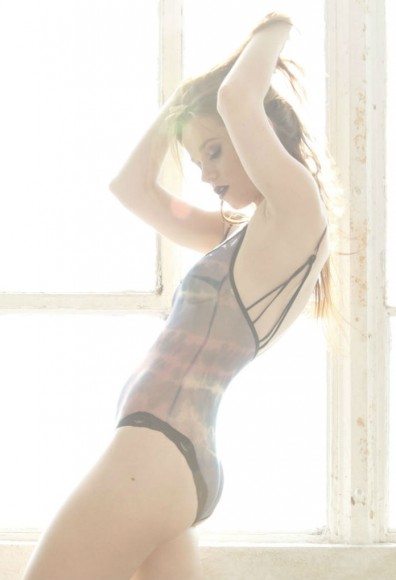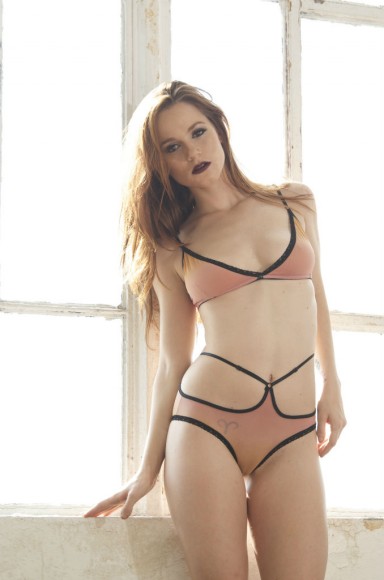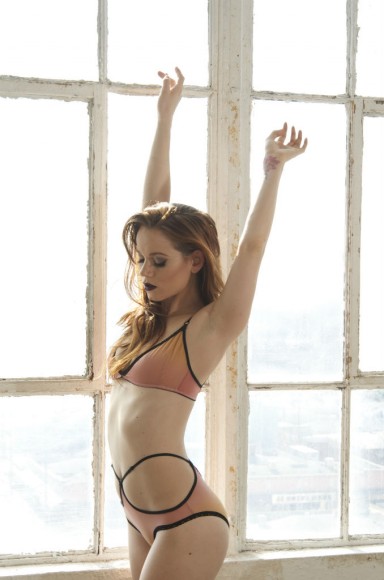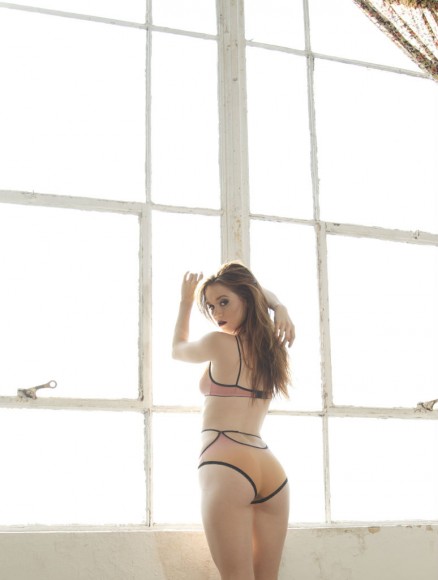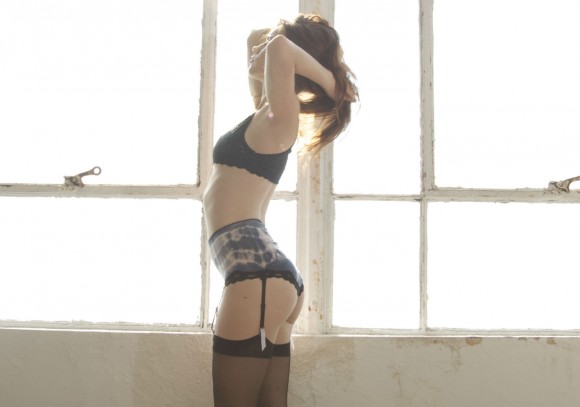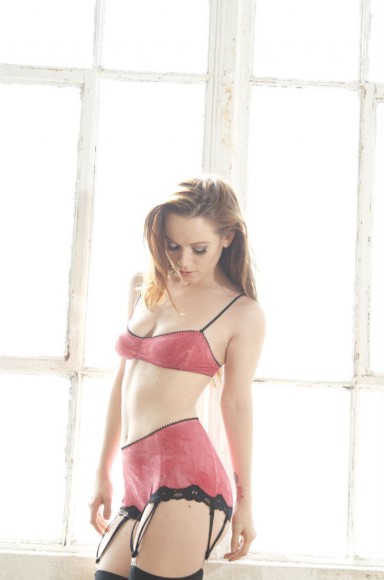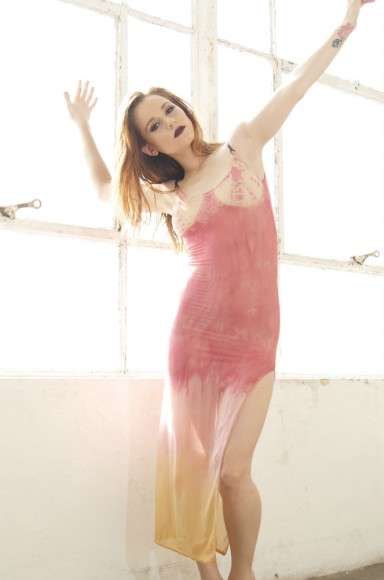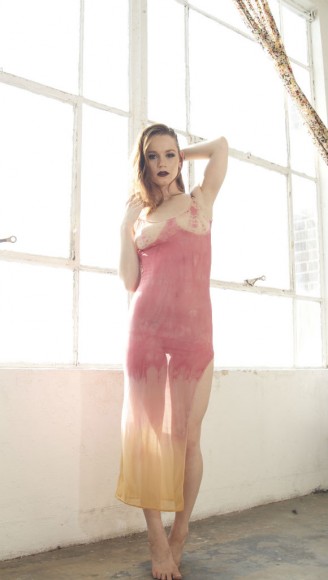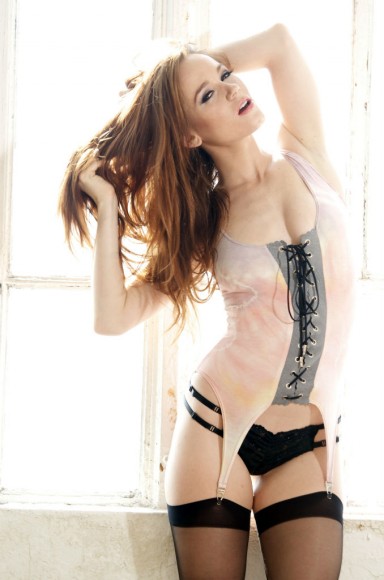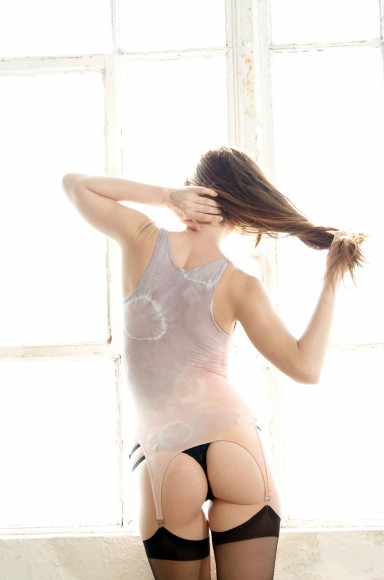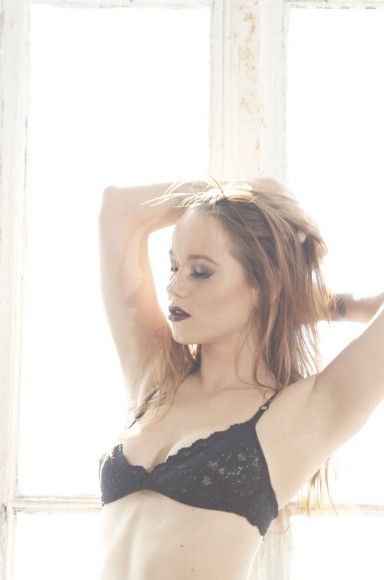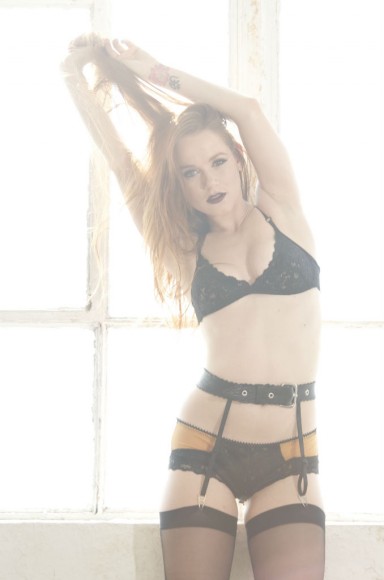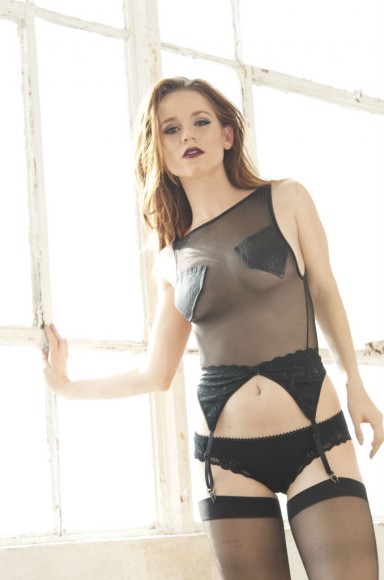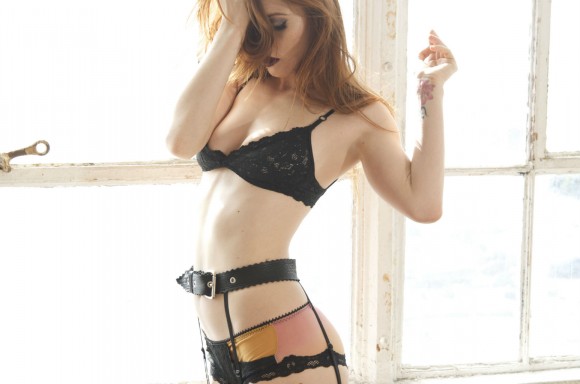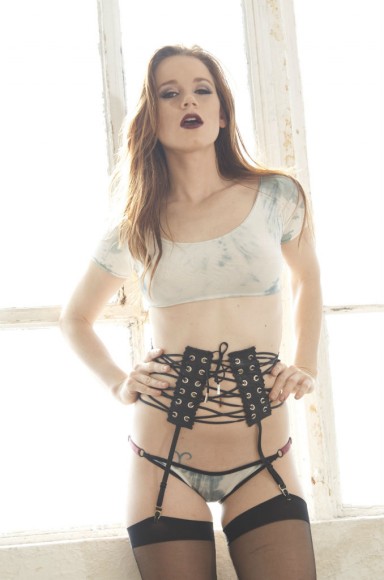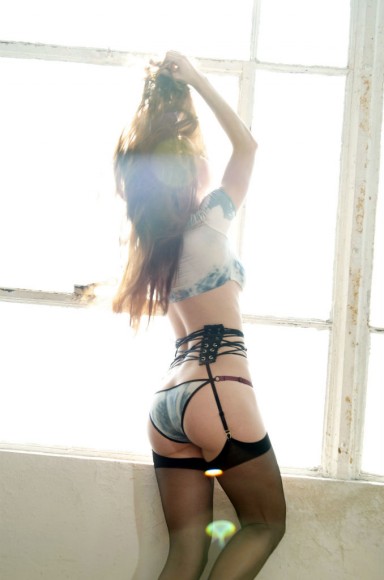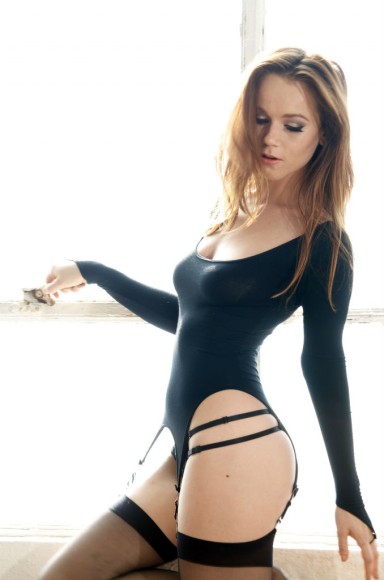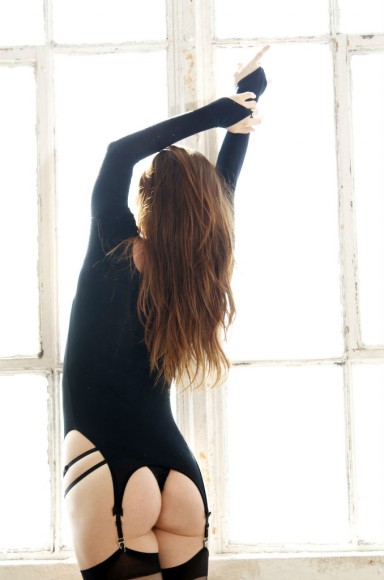 What do you think of Clare Bare's Bend collection? Are you a fan of her handmade fabrics? Is buying from an eco-friendly, sustainable label important to you?