Else Lingerie Spring/Summer 2014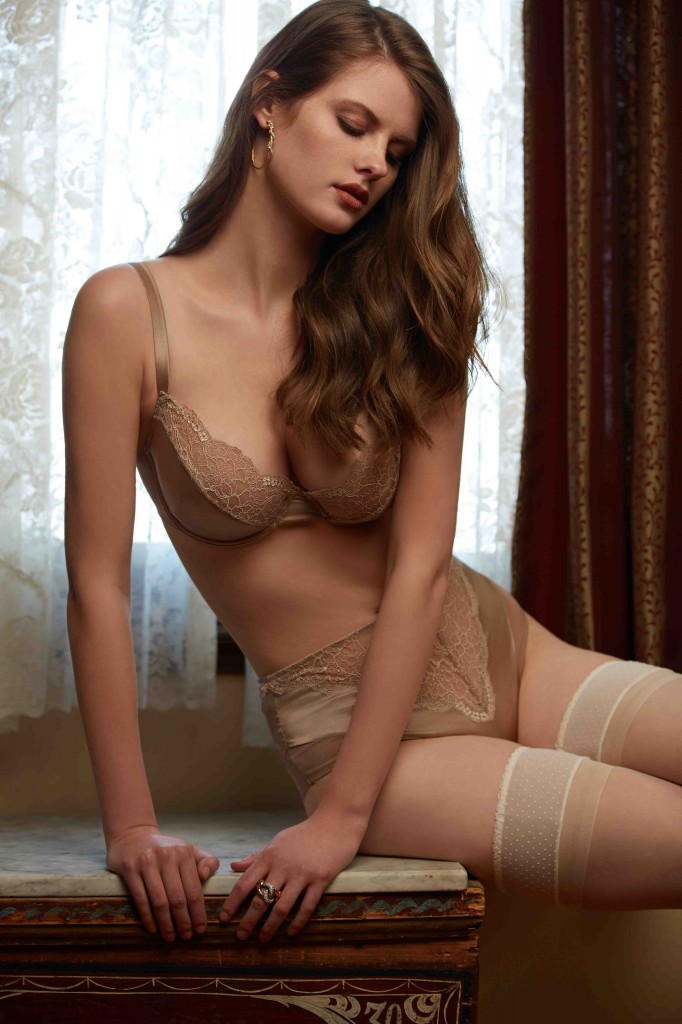 We've featured Else Lingerie a time or two on the blog before. Unlike many of the labels we share, I wouldn't call Else Lingerie an especially cutting edge or avant-garde brand. If anything, they've gotten more commercial over the last couple of years (check out this chevron set and this chevron set to see why I fell in love with them several seasons ago). However, they are remarkably consistent, and their aesthetic fits in well at high-end, yet still mainstream, stores like Neiman Marcus and Anthropologie (i.e. places looking for something a little bit different from the norm, but still marketable to the average American --- read: conservative --- woman).
That said, I do wish Else Lingerie were taking more risks now and exhibiting some of the playfulness and artistry I saw in their first few seasons. But I also understand the pressure of the market and the need to create a line that sells (as opposed to only moving when on sale). As several of my lingerie industry friends have pointed out to me, what I'm attracted to as a lingerie blogger (and someone who's immersed in the subject everyday) is not necessarily the same as what the average woman is looking for. I want new, exciting, and interesting but many, many women want safe and simple... and a brand like Else is about as modern and inspired as they're going to get. That's not so much a criticism of the collection as it is a rueful commentary on how lingerie is often perceived in society.
In summary, there's nothing wrong with Else Lingerie. In fact, they're doing a lot right. If this were my first exposure to the brand, I'm sure I'd be smitten. It's just hard not to feel like something's getting lost with each subsequent season here. And though I understand why, I can't help but miss their more adventurous past.
What do you think of Else Lingerie? Are there any looks you like? And do you have any thoughts on the balance of a designer's vision with the practicality of what sells?