Lingerie of the Week: Kiss Me Deadly Cupless Vargas Dress
Disclosure: This blog post contains affiliate links.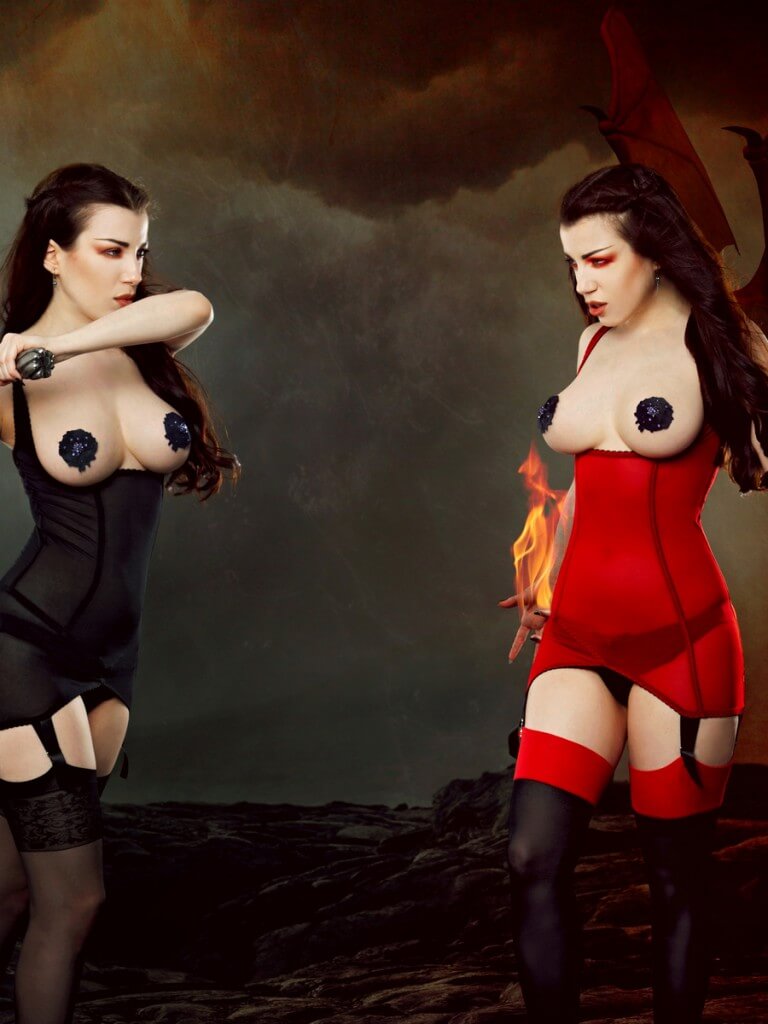 I've been a fan of Kiss Me Deadly's Vargas Dress for years. I own the very first incarnation, which was a factory accident in turquoise and white, and I've made a point of getting every single version of it since then. More than being shapewear (though the Vargas Dress is very effective at the shaping thing), I think it just looks amazing. This was one of my earliest luxury purchases, and I get a little sentimental when I think about the role this particular garment played in nurturing my budding lingerie addiction way back in 2008.
For reasons they've explained extensively on their own blog, KMD isn't able to make the full complement of bra sizes (which is totally normal... almost no company makes all the bra sizes), and the Vargas Dress is no exception. Of course, that meant people outside the size range either had to purchase a suboptimal bra size or go without -- neither of which is really an ideal solution.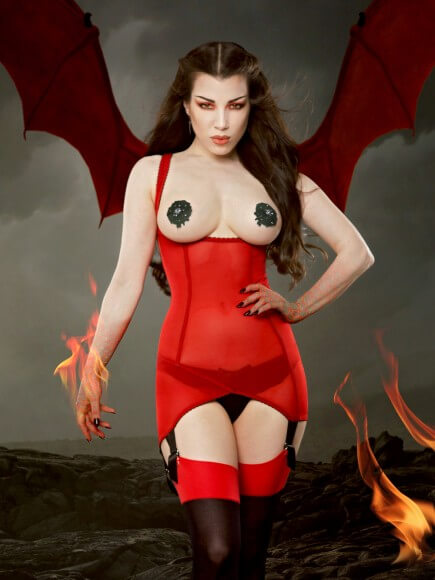 Well Catherine, the founder of Kiss Me Deadly, heard your feedback. And though making a a wider range of bra sized Vargas dresses wasn't an option, she did the next best thing (or, for folks like me who already own the other version, the very best thing), and created a cupless Vargas.
The perks of this are obvious. You get all the awesomeness of the Vargas dress with the option to wear your own bra. And if you're feeling kind of risqué, the option to wear no bra. And let me be perfectly honest: I'm feeling especially excited about that second braless option.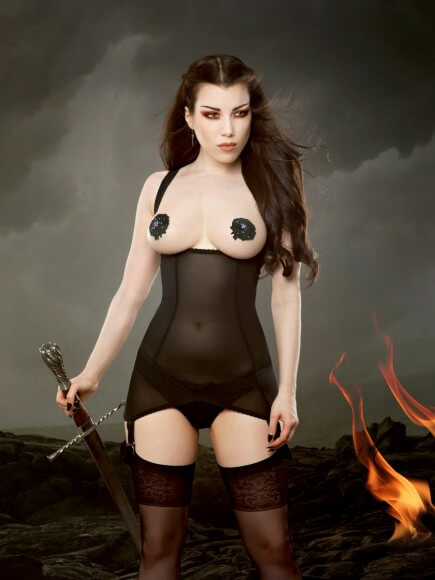 The new cupless Vargas is available for pre-order now in black and and red. Arrival time is between the next 2-4 weeks so that's looking around October-ish. Red is a limited edition colorway with only 300 available, but I think the black may become continuity. Since there's no bra, sizing is S, M, L, and XL with XL fitting maximum hip-waist measurements of 35-45." As is customary with Kiss Me Deadly, pre-orders also get a free gift as a thank you (and trust me when I say they're awesome gifts!). The price is £69.00, which converts to around $114.00 USD.
What do you think of the new cupless Vargas? Is this something you would buy? And is anyone out there as obsessed with girdle dresses (corselettes) as I am?