Review: Timpa Duet Lace Demi Bra & Bikini
Disclosure: This blog post contains affiliate links.
Note: I purchased this bra with my own money. Timpa and Journelle are unaffiliated with this review.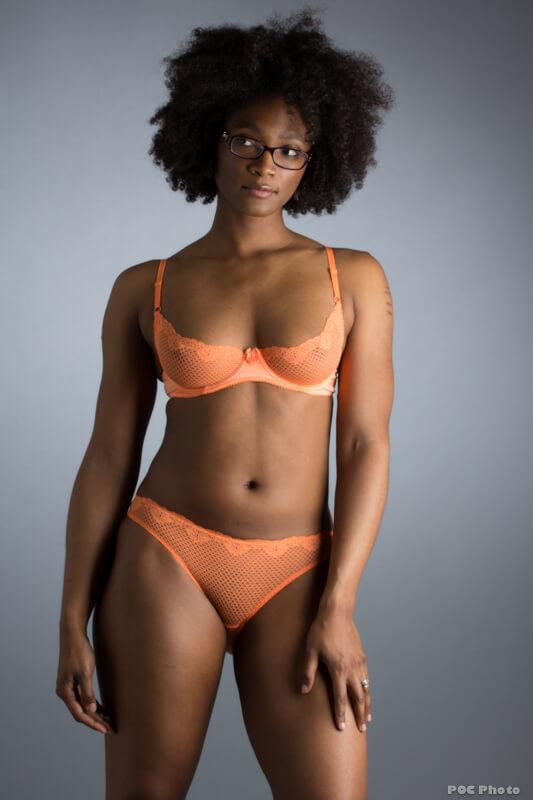 A perennial favorite for smaller busted lingerie consumers, Timpa is a brand I've been wanting to try for awhile. I've heard a lot about their classic lace 'Duet' range, and almost all of the feedback has been positive.
Though I don't really identify as small-busted, I think there's value in having access to reviews from this size range as it's frequently underrepresented in the world of lingerie. As mentioned above, I ordered this bra from Journelle (i.e. it's not a brand sample). I purchased the bra in size 36C (based on recommendations to go up a size) and the knickers in size Large.
Right off the bat, I was very happy with the quality. The lace is super soft. The back of the panties (which is satin) is soft. The material just feels good against the skin.
In terms of other design details, I'd say the bra straps are on the thin side, and the band itself only has a single row of hook and eye closures. I especially appreciated that there was no bow on the panties; this is a decidedly frills-free bra set. While there's a hint of floral design around the edge of the lace on both pieces, I don't think I'd call either item especially femme.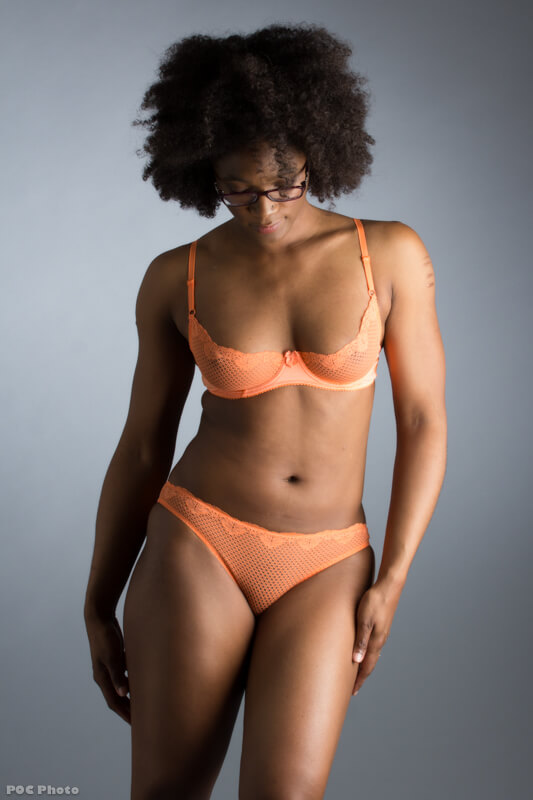 In terms of fit, I was glad I went up a bra size. Timpa isn't available in D cup and up sizes (they're small bust specialists, remember), and if I'd gone with my usual size of 34C, I'd likely have felt the band was too tight and have been spilling out of the cups. As it was, the cups were very low cut, but they held my breasts in place.
I'd say this bra is very shallow. If your breast shape is full on top or full all around, you will almost certainly get some spillage. As someone who has a shallower shape, my breasts just sort of spilled into the cups; there was no gapping or cutting in, just a kind of pleasant cradling. I'd also be wary of this bra if you have softer breasts or prefer a lot of shaping. The stretchy lace and relatively unstructured cup don't offer a lot of support on their own. This is a bra that would likely work best for firmer breasts.
For the knickers, the fit of the panties was very small. I could have easily used an XL or maybe even an XXL as the knickers I purchased felt like a S/M. They dug into my hips and thighs and were just was not comfortable. So unless you're able to size up (for example, you usually purchase a S), I'd avoid the matching panties and just coordinate the bra with something else.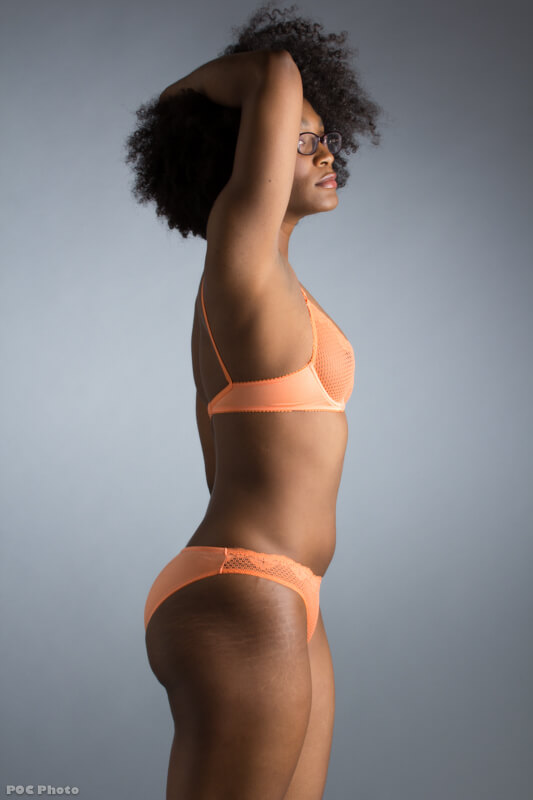 Though this bra is available in C cups, I really think of Timpa as more of a an A and B cup brand. Their strength is in offering a beautiful, unpadded bra for smaller busts. I love that the Duet Lace bra is availble in up to 38 bands, and it'd be wonderful to see it in 40, 42, and 44 bands as the large back/small bust customer is woefully underserved.
On a personal note, I kind of wish I'd bought this in black or beige. Timpa also makes this bra in a beautiful chocolate color, and I'm thinking of picking that up as an option for a nude bra. But like I said, it's great to see a small bust specialist on the market who's offering something different from padded, pushup, contour t-shirt bras.
A couple of last notes... the price point on this bra is sweet: around $36 full price and $20 on sale. The matching panties are around $25 full price and $15 on sale. Timpa offers this bra in a ton of colors, so there's almost always one on sale or about to be on sale... which means you can get a very good bra set for less than $50. I'm also interested in trying their new mesh demi (I love mesh) in black.
While I like to machine wash bras when I can get away with it, this is not a bra I would subject to the dryer. It's so stretchy that drying would genuinely ruin it. I'm going to totally wash and dry those knickers though. They need more stretch.
Overall, I'm very happy with the Timpa Duet bra and I highly recommend it, provided you fit within their size range and fit specifications. The knickers, I'd avoid, at least if you're larger than a size Small.
Have you tried Timpa? What did you think?
Save