Lingerie Wishlist: Amoralle Almond Magnum Robe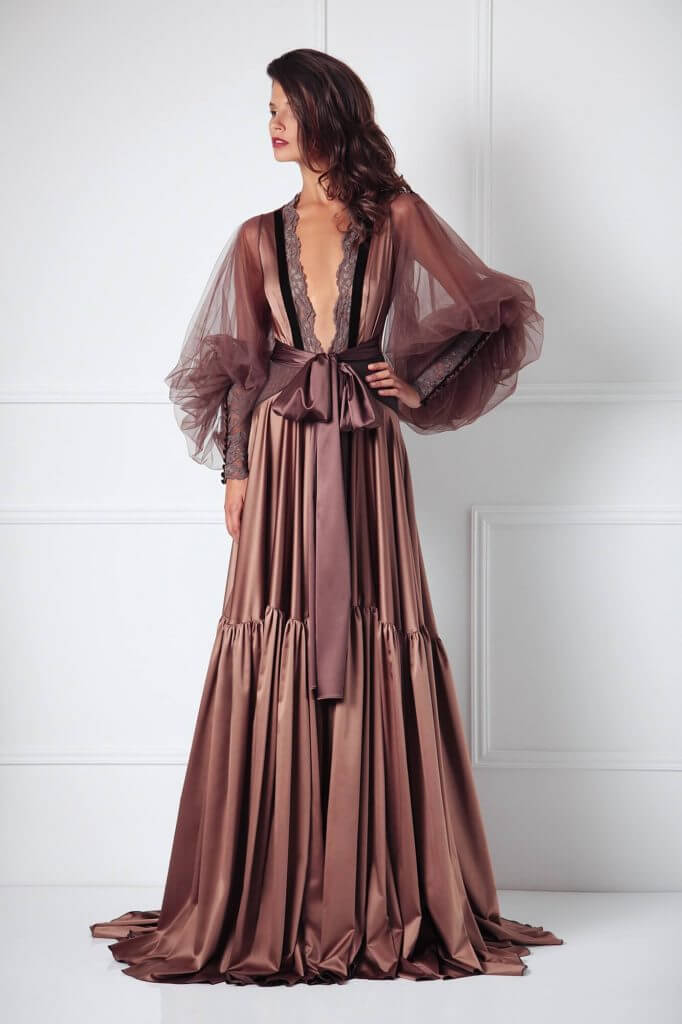 Hold my calls. We're about to get serious here.
I cannot even cope with the drama of this robe, y'all. I first found it through the Amoralle Twitter, and I've been making daily visits ever since. I mean look at it... is this not the robe dreams are made of?
Amoralle's Almond Magnum Robe (yes, it's named after the ice cream in case you were wondering), is floor length silk decorated with French lace and velvet trim. It has a deep v-neck and a sheer back and looks the way I imagine warm chocolate feels. But what I most love, the design element that leaves me most speechless, is the voluminous tulle sleeves. I just can't even deal with it. Who uses that much fabric on a sleeve anymore? Amoralle, that's who.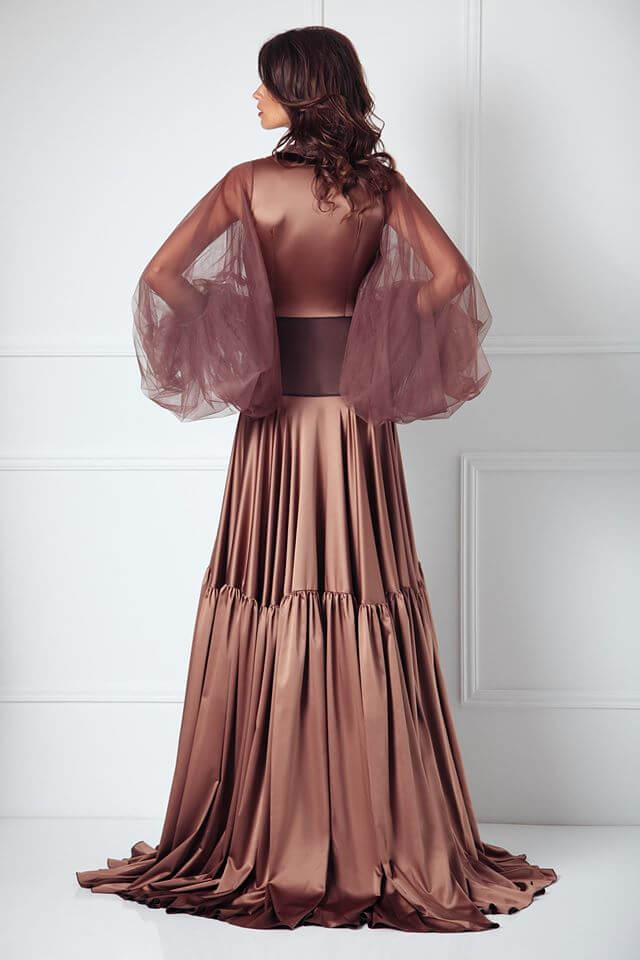 I've been following this Latvian lingerie company since they were named Sockbox, and let me tell you, I hope they get really big. Because it would be a crime against the industry for this kind of amazing designwork to disappear.
The Magnum robe is available in one color (brown), and sizes S, M, L. According to the size chart, Large fits a maximum US 8. I don't know if this company offers bespoke or custom sizing, but it may be worth asking as they're a luxury brand. The price tag is $1,337.17, and there's also a coordinating gown if you really feel like going all out.
What do you think of this piece? Is anyone else rendered breathless?
Save