Lingerie Review: Lonely Sabel Cutout Bra & Tri Brief
Disclosure: This lingerie was sent to me free of charge for review purposes. All opinions are my own.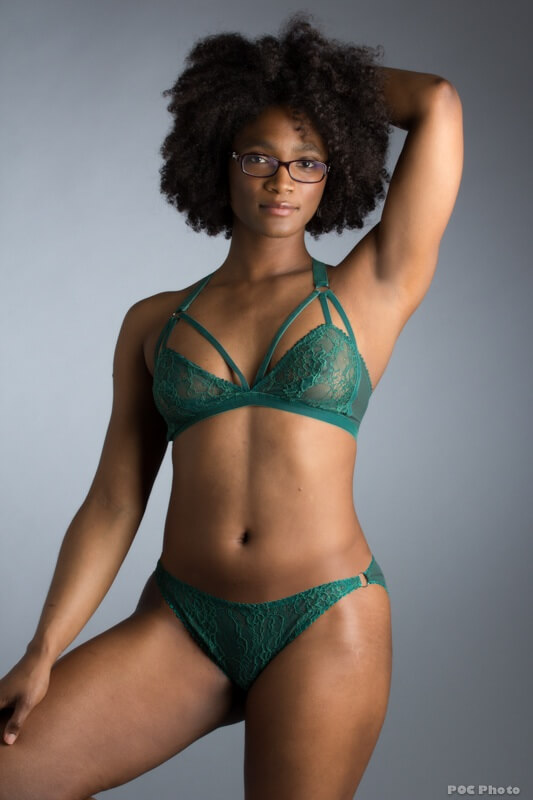 I am so excited about today's lingerie review! Though I'm feeling a little burnt out on the whole strappy trend, Lonely is a lingerie brand I've wanted to try for awhile, and let me just say right now that I am incredibly happy with the pieces I was given to review... far more than I expected to be.
Based in New Zealand, Lonely is a womenswear label that makes lounge, swim, and outerwear. I think of Lonely's lingerie as their most popular offering (it's certainly one of their oldest), but that could also be because of my specialty. Regardless, Lonely has quickly carved out a niche for themselves as an alternative, indie label with striking designs at a mid-level pricepoint. Their products are carried at Journelle, Lille Boutique, True & Co., and Nasty Gal, among other places.
As is true of many labels, Lonely Lingerie replenishes the same silhouettes season after season with new colors and fabrics. Their Sabel collection is one of their most popular ranges, and I receievd the cutout bra and brief in the gorgeous, woodsy green shown here (so Pacific Northwest!). As per usual, I tried a 34C bra and size L panty. Both pieces are made in China of a nylon/spandex blend.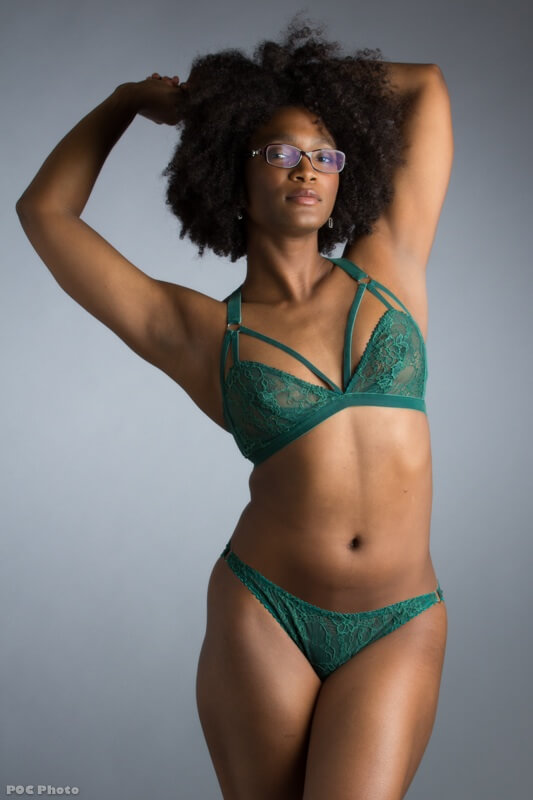 My first impression of this set was that the materials are super soft. I wasn't sure what to expect, but I was very happy with the quality of the fabric. I was also outright surprised as the level of textural detailing present, especially on the bra. While at first glance, it may seem like a straightforward (albeit slightly strappy) brassiere, there's actually a lot happening here. The lace itself isn't flat, but seems to have an almost embroidered overlay in some places (fabric people, help me out here?). The straps have a rich velvet texture, which immediately make this piece feel and look more luxe. The band of the bra is mesh, so that's a third texture. And then you have metal accent rings where the three cup straps join with the shoulder straps. Metal hardware on my lingerie (as opposed to the cheap plastic stuff) is my kryptonite. There's no velvet detail on the panties, but they do have a lace front and mesh back joined with the same o-rings that are on the bra.
As far as fit, I was very happy with both pieces. The lace and mesh on the bra and knickers are super stretchy, both horizontally and vertically. This is probably not a bra to wear if you have a heavier bust or are looking for aggressive support and shaping. If you want a "natural" profile (i.e. more or less how you look without a bra), it's great. The materials were not itchy against my skin, nor did the bra and panty create any tension points or pain points. I had no binding or digging in during any of the multiple times I wore this set. It was just comfortable through and though. Despite looking very "editorial" or "directional," these pieces are perfect for everyday.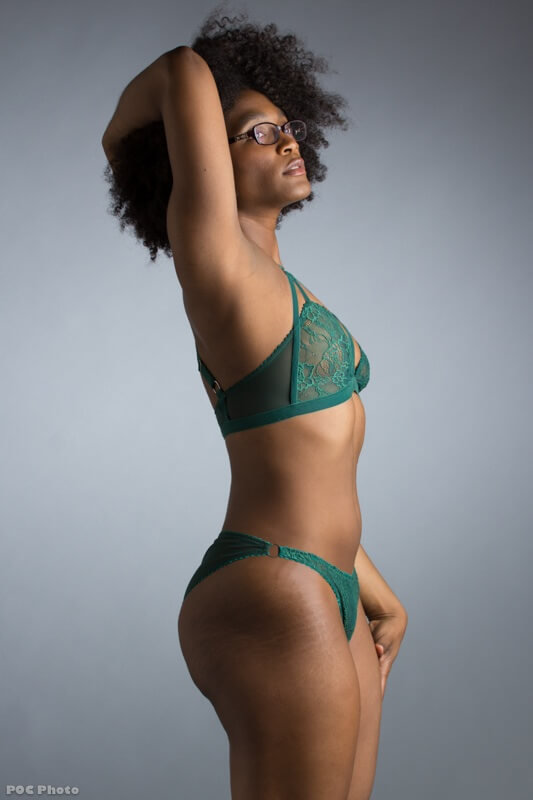 I do have a couple of non-fit related notes though. The first is that there's a good chance this bra will be visible if you're wearing a t-shirt, tank top, or similar garment. Because the straps are both wide and made of velvet, any "peeking" looks very intentional, but it's something to be aware if you prefer a more invisible look. The strap adjusters are also at the back of the bra, which is unusual and a bit awkward, to be perfectly honest. I'd have preferred them to be in the front, but I also understand that may have interfered with the aesthetics. Another note about the back is that the straps criss-cross. I don't know if anyone else has my issues with image rotation and spatial awareness, but I also genuinely had some trouble figuring out how to put this bra on. It was a bit of a wrestling match the first couple of times, and I wound up seeing how this bra would look as a halterneck, among other things. The velvet side panels you can see in the photo above are not boned or reinforced in any way (which is fine with me, but I'm aware they may look boned in the photo), and this is a bra set you will probably not want to machine wash or dry, even on the delicate cycle. I'm all about shortcuts when it comes to lingerie washing, but this is definitely a handwash only piece. Honestly though, I think of all of this as small things.
Overall, I'm very happy with this set and would recommend it as a buy. Do any of you own some Lonely Lingerie? What do you think of their pieces?