Lingerie Wishlist: Lucile London Lace Blouse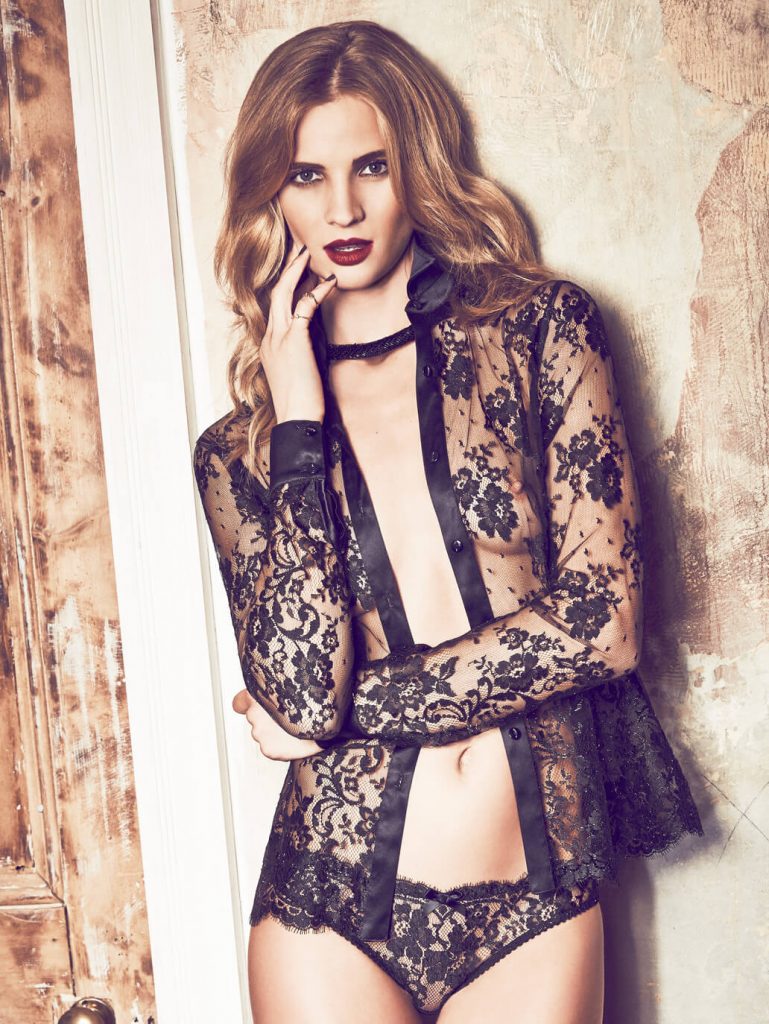 It's been awhile since we've posted a lingerie lust object (referring, of course, to the actual object in the photo -- the lingerie -- and not the woman), but ever since I saw this lace blouse from the British designer label Lucile, I just haven't been able to stop thinking about it.
By this point in my lingerie obsession, it's probably safe to call me a lace addict as well. I adore beautiful textiles, and lace, with its inherent delicacy, its interplay of sheer and opaque, and its infinite design possibilities is my all-time favorite lingerie material... especially in black (yes, something has finally taken the place of black mesh). The notion of being draped in something as opulent and luxurious as lace is endlessly thrilling.
I especially like this blouse because it's so versatile. Yes, you could wear it as lingerie (a long-sleeved, modern take on the bedjacket, perhaps?), but it obviously works just as well as loungewear (paired with black silk pajama pants...mmmm) or outerwear (pencil skirt with a fan kickpleat, anyone?). And it's the kind of piece that's not only meant to be treasured, but also made to be admired. And I love that it's finished with scallop edges and silk trim.
Of course, this article is a lust feature, which means this item has a luxury price tag to match. At £640 (approximately $1,062.37 USD), this is not a blouse for those looking for a deal. But if you have the means and have been craving lace, this is perfect for you. According to the website, it's available in sizes S, M, L with size large fitting around a US 10. Bespoke services are also available.
What do you think of this blouse? Is it the sort of thing you'd like to own?