Introducing Madame Supertrash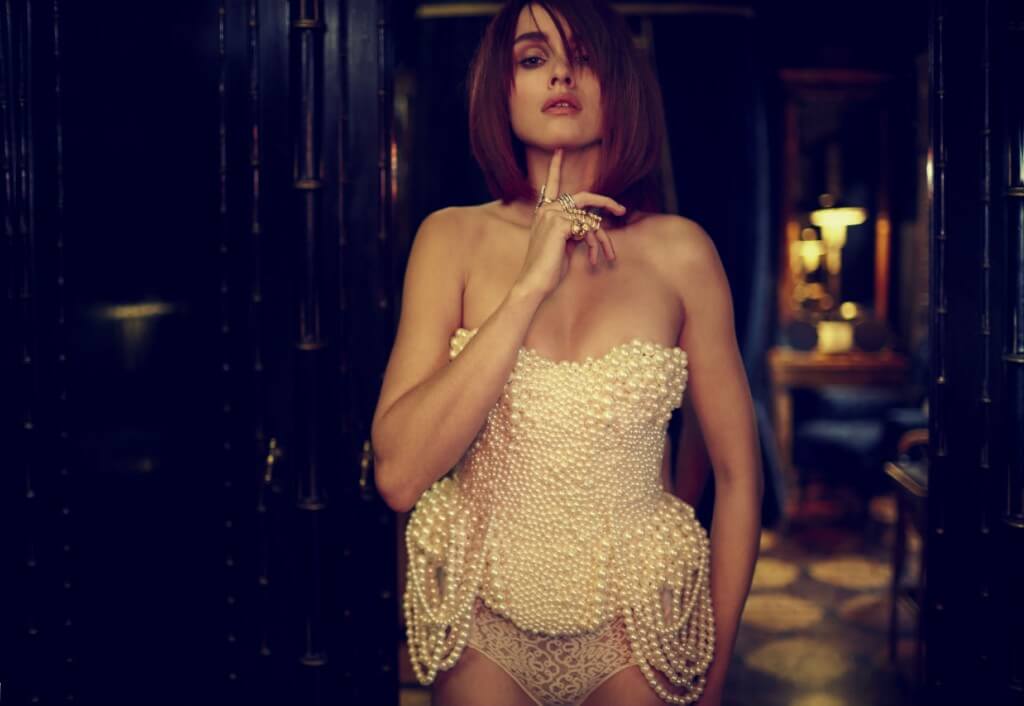 Madame Supertrash is seduced by the allure of  la dolce vita - a life full of pleasure and indulgence. Launched earlier this year, this decadently fashion-forward lingerie and swimwear line is a division of the super hip global fashion brand, Supertrash. Designed to make affordable luxury a reality for the strong, sexy, and cosmopolitan women who wear their brand, Madame Supertrash is all about living the good life!
The S/S 2014 swimwear and lingerie ranges are the epitome of 1950s French Riviera style, with ultra-glamorous fabrics and silhouettes that are sure to bring out your inner Bardot. Standout pieces are the sequined high-waist panty and bra (the sequins give a glossy texture, which pairs beautifully with these structured shapes) and a studded bra paired with matching knickers. I love how the studs add a wink of shine and a bit of tough girl attitude against the pale blush fabric. There's a lot of interesting texture going on in this set, from the ribbed straps of the bra to the nearly transparent mesh of the high-waist panties (which show off the keyhole back and studded hips to perfection).
You'll note that all of the items include hardware with the signature ST gold logo, integrated seamlessly in straps (love it centered above the keyhole in that fabulous bodysuit!) or embossed on fabric or metals (a subtle touch on the gold bands above the triangle bikini top). This is such a great example of branding which really adds to the sense of luxury and exclusivity of the line.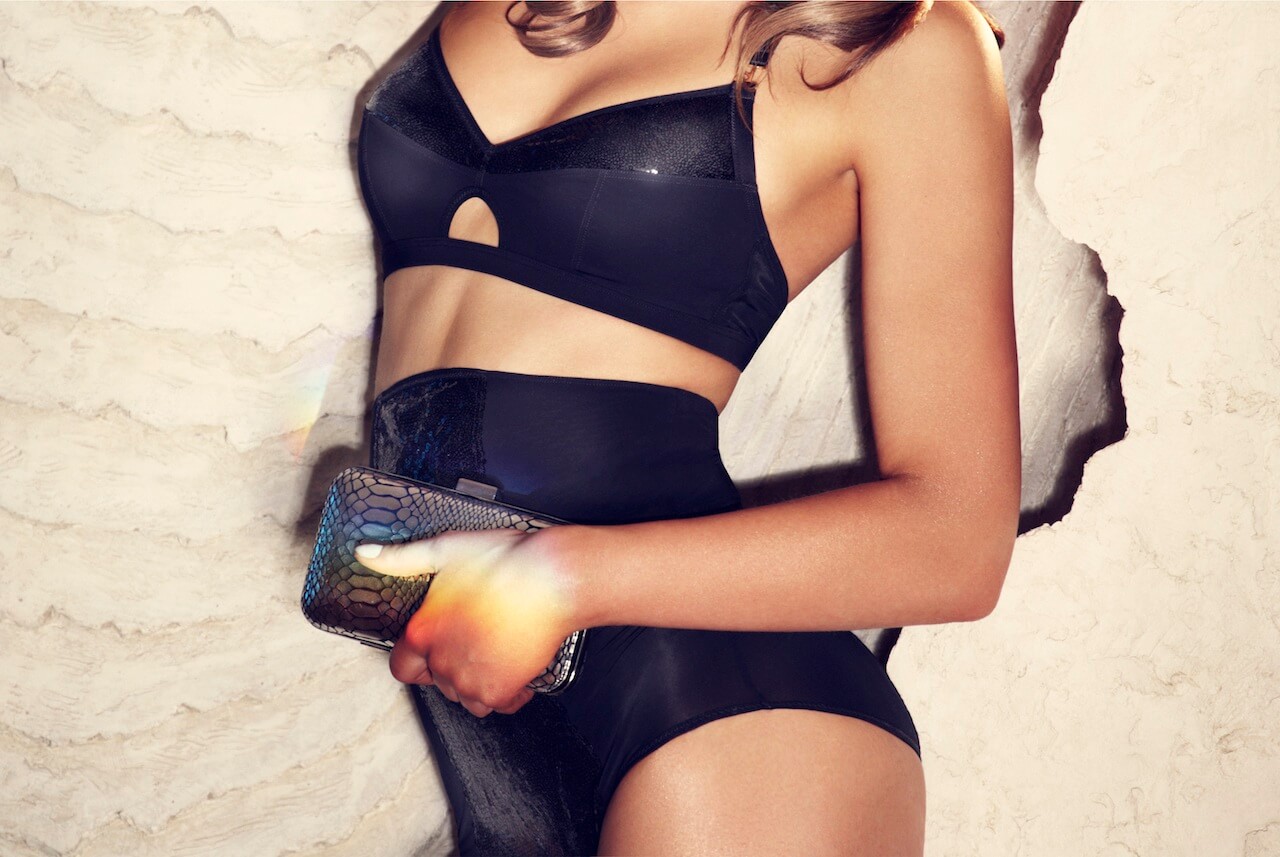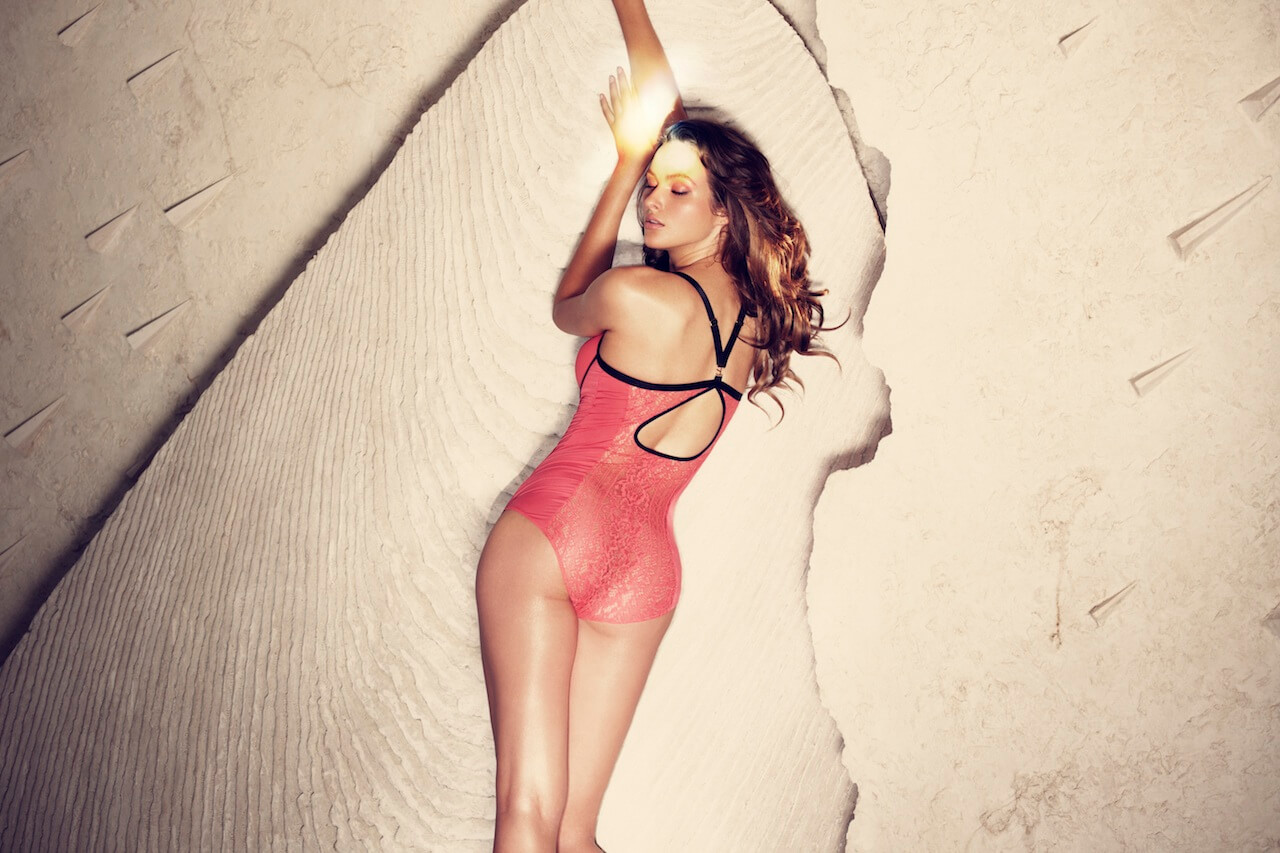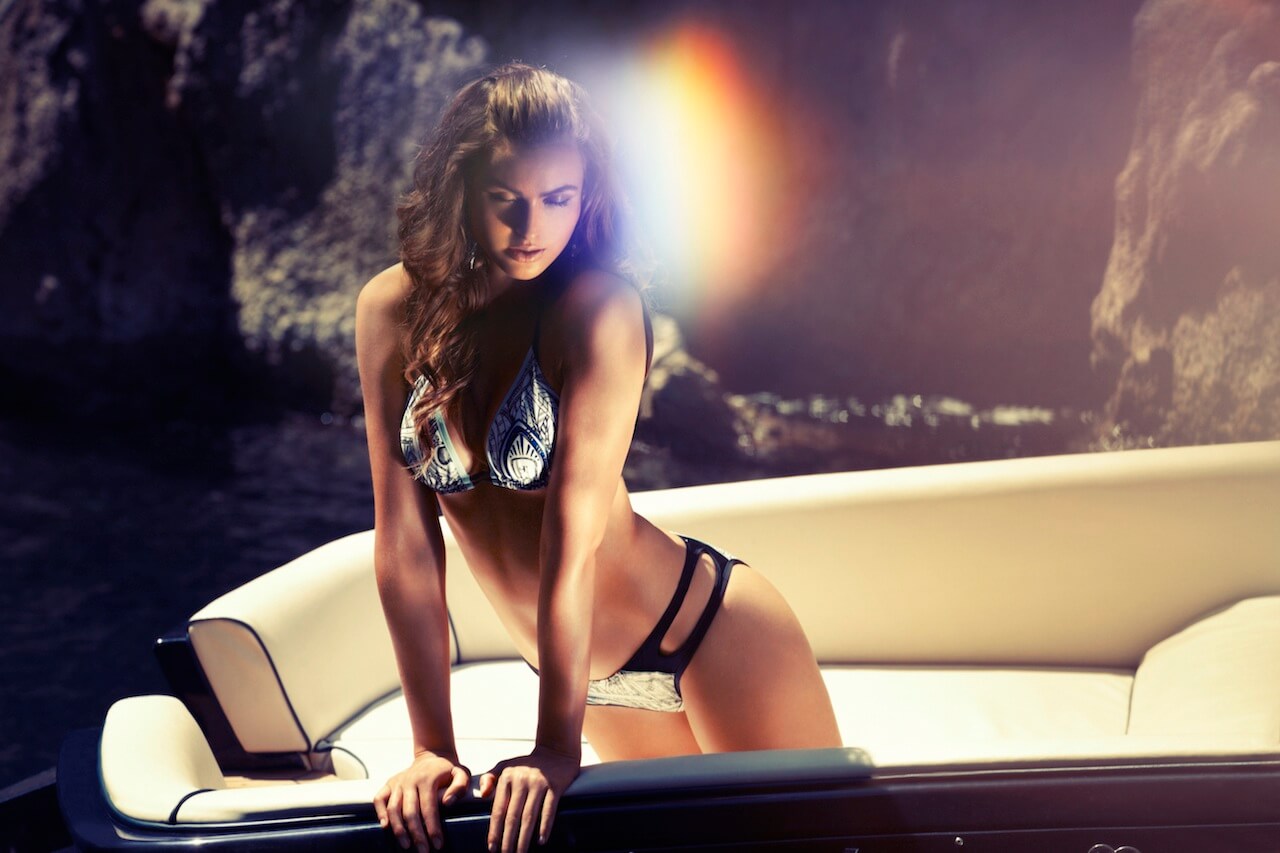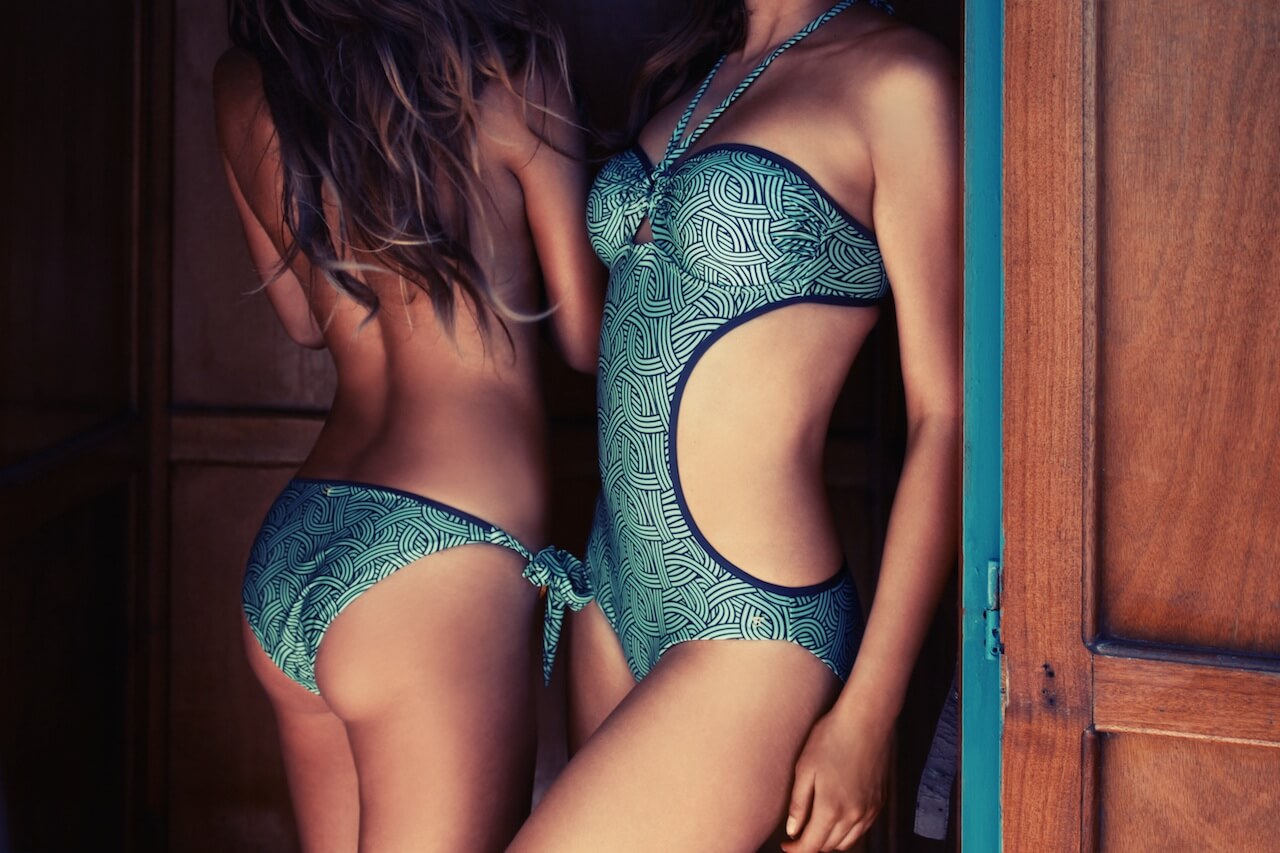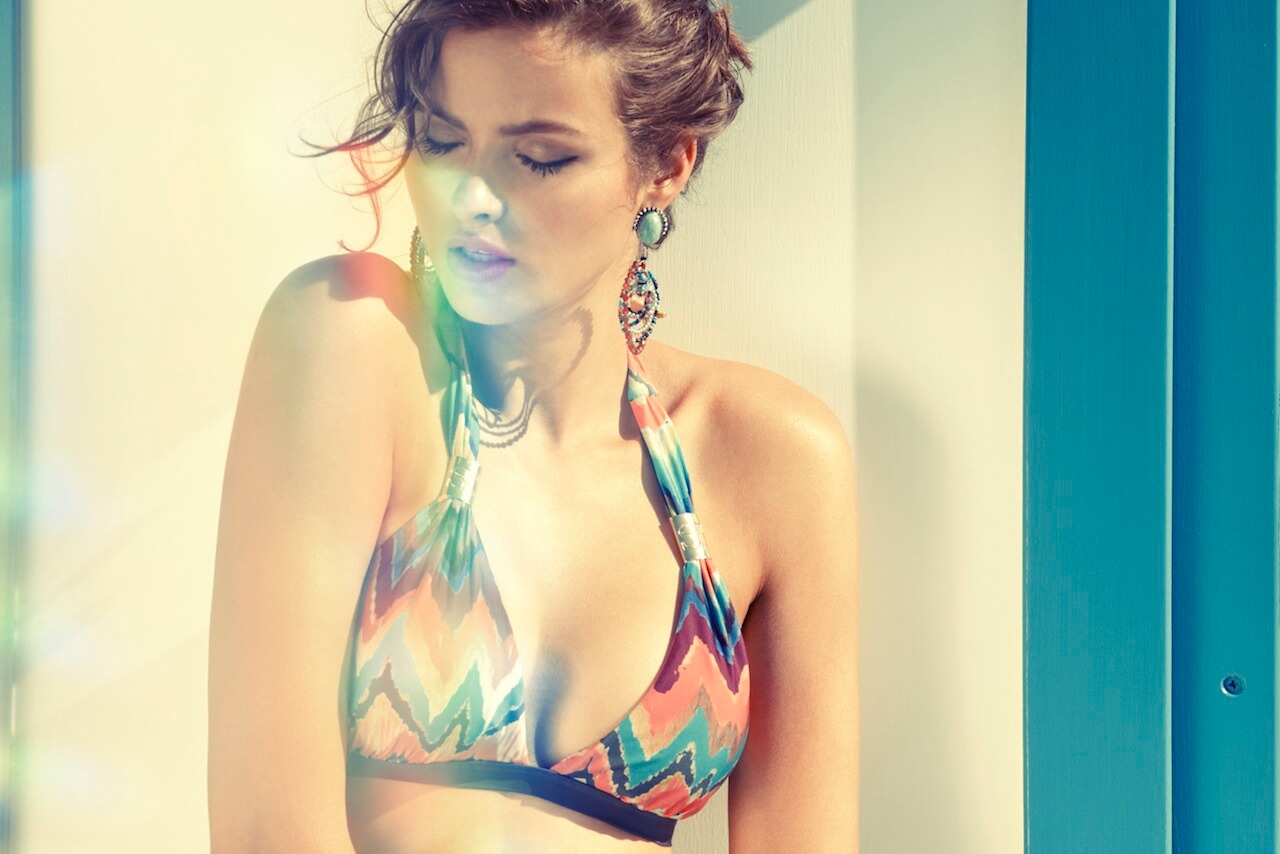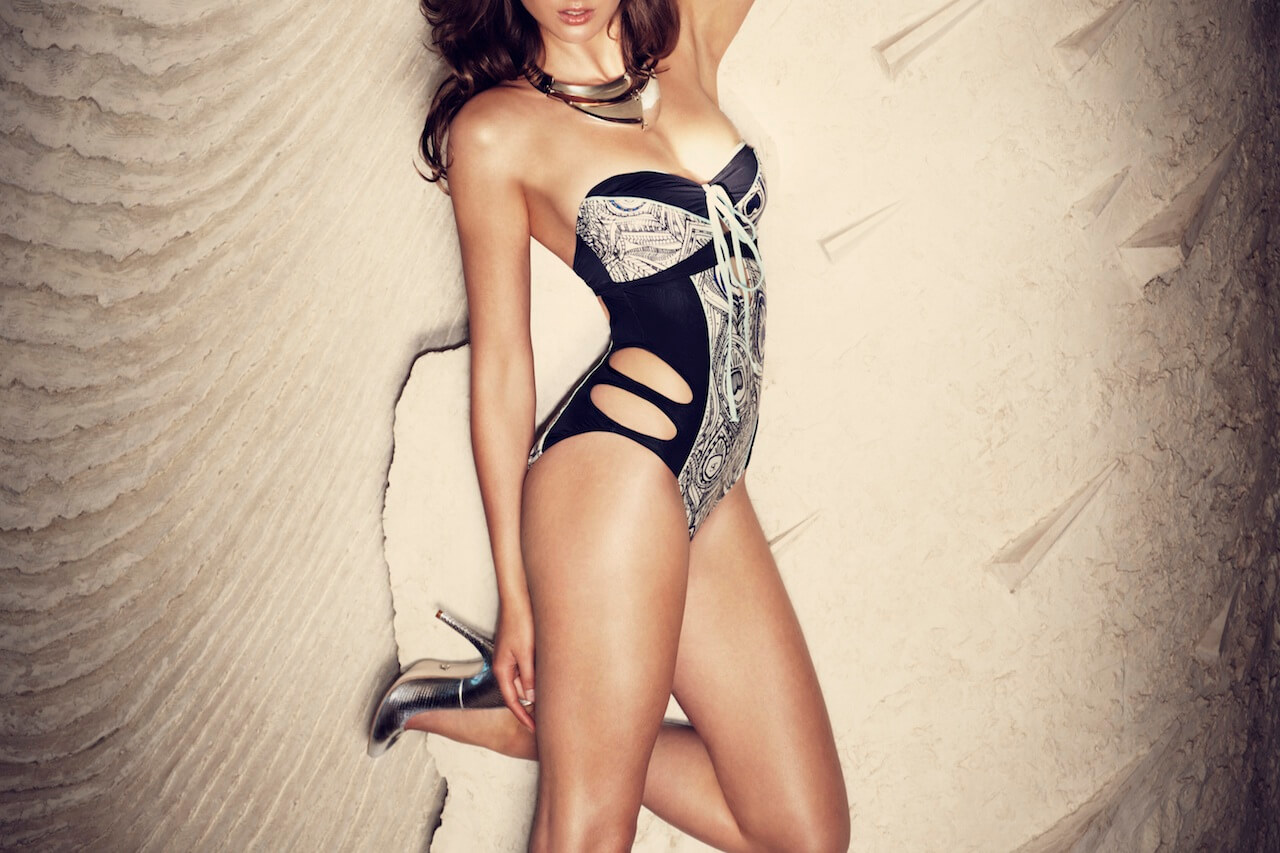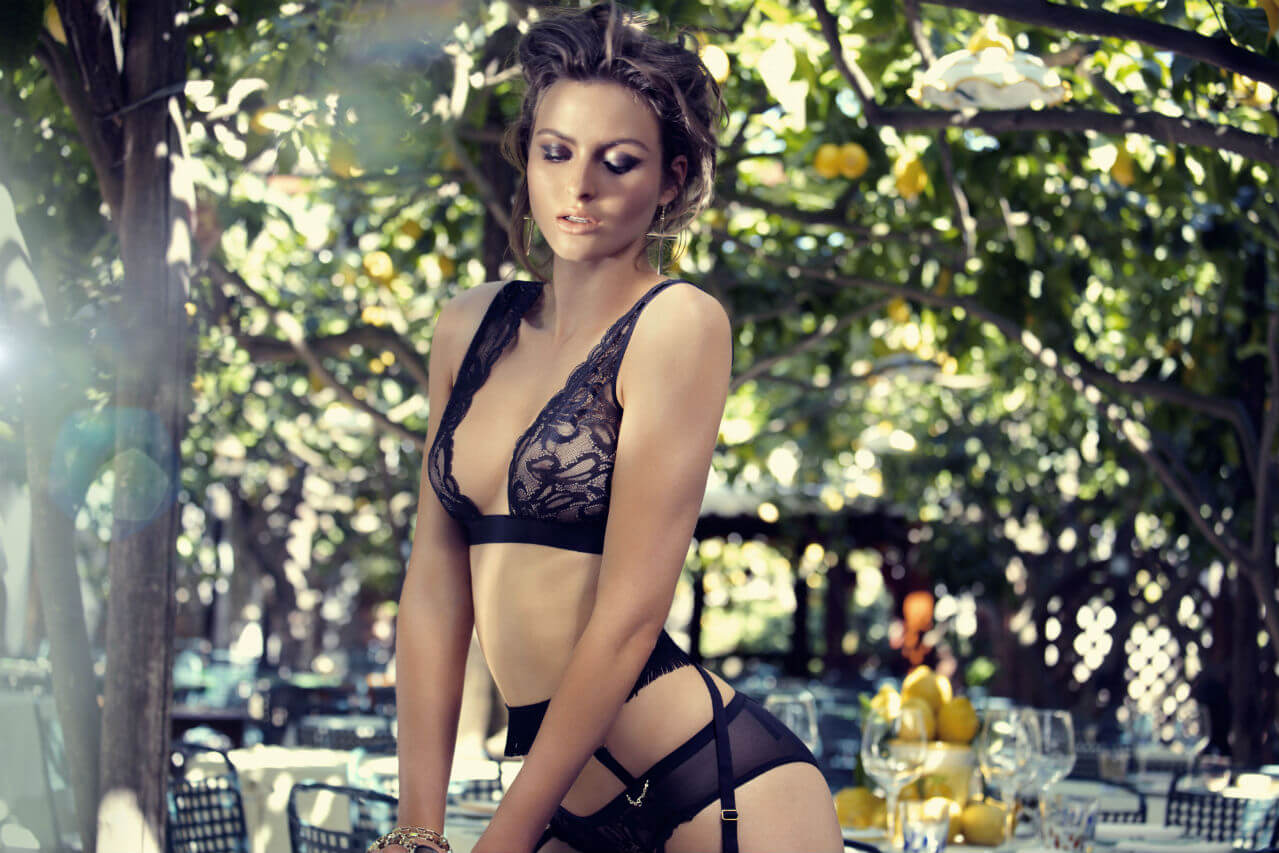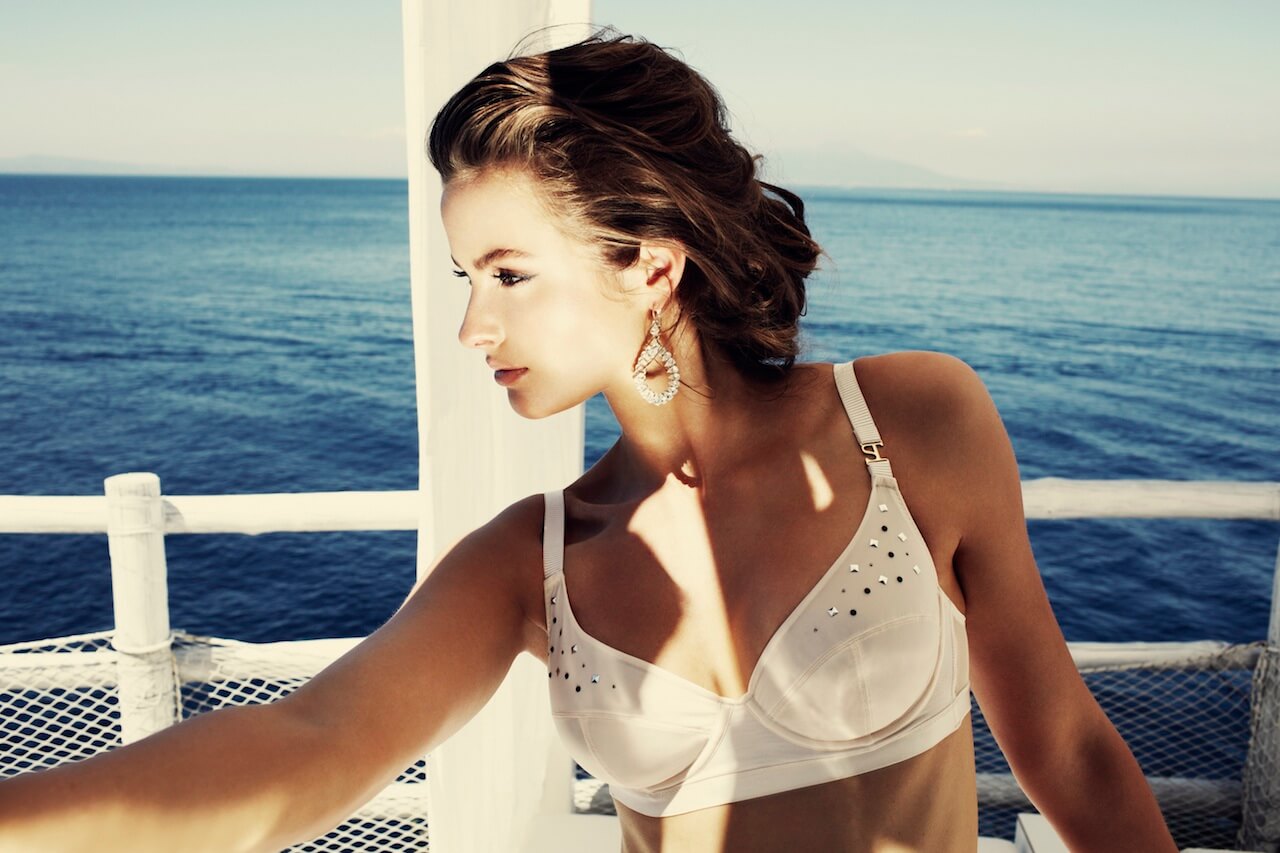 A/W 2014 promises more of the same, with richly textured pieces in bold, structural silhouettes. For this season, Madame Supertrash imagines the modern femme fatale in the midnight glow of London. There are bits of sparkle throughout the collection, with shimmering sequins, slightly sparkled nylon, and plush satins. That sequined bodysuit is incredibly versatile as outerwear, with an intriguing keyhole back that ensures you make as dramatic an exit as you do an entrance. Other strong pieces include a boldly colored animal print and lace bra for when you're on the prowl and a longline bra and garter set that plays luscious laces against geometrically placed channel stitching.
As a side note, how fabulous is that pearl corset in the top picture?! It was a prop made specifically for the photoshoot, but the folks at Madame Supertrash ensure it can be custom made should you inquire. It's the stuff Burlesque dreams are made of!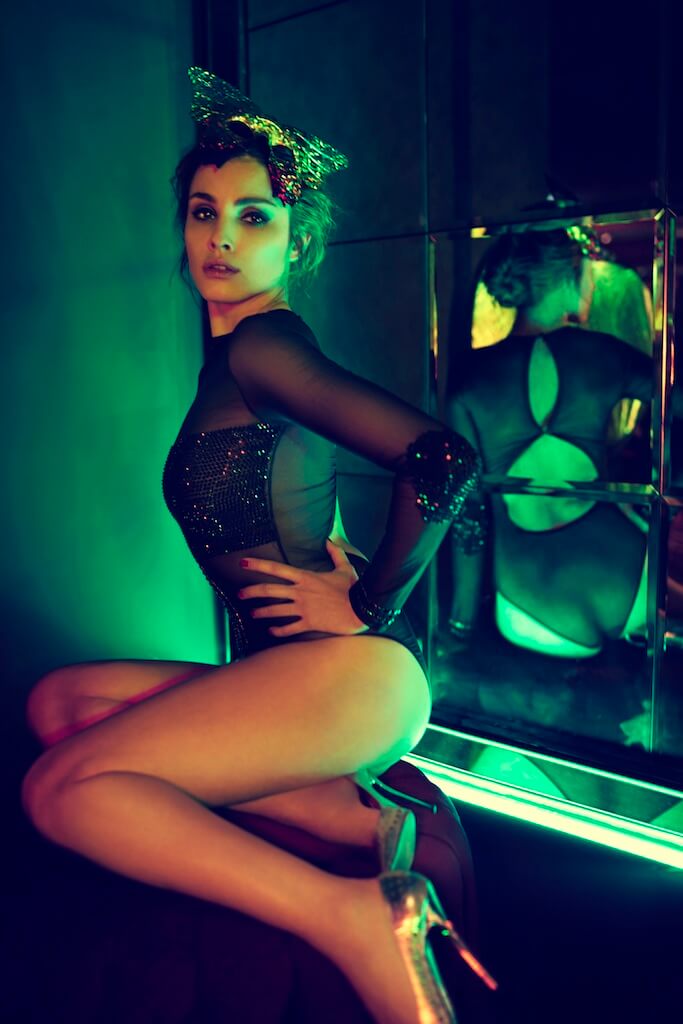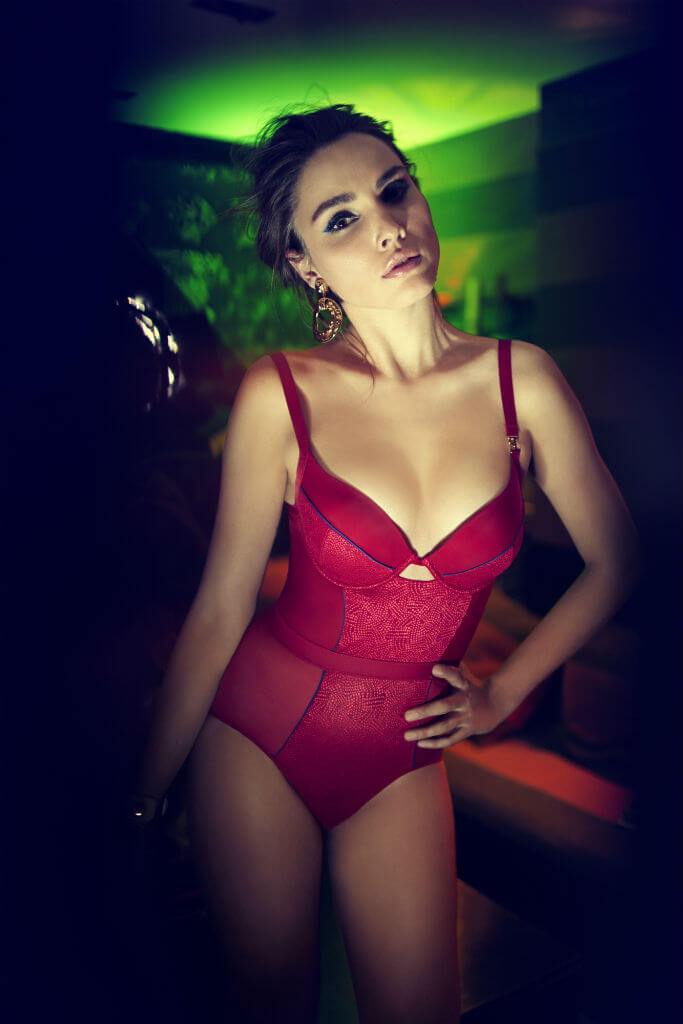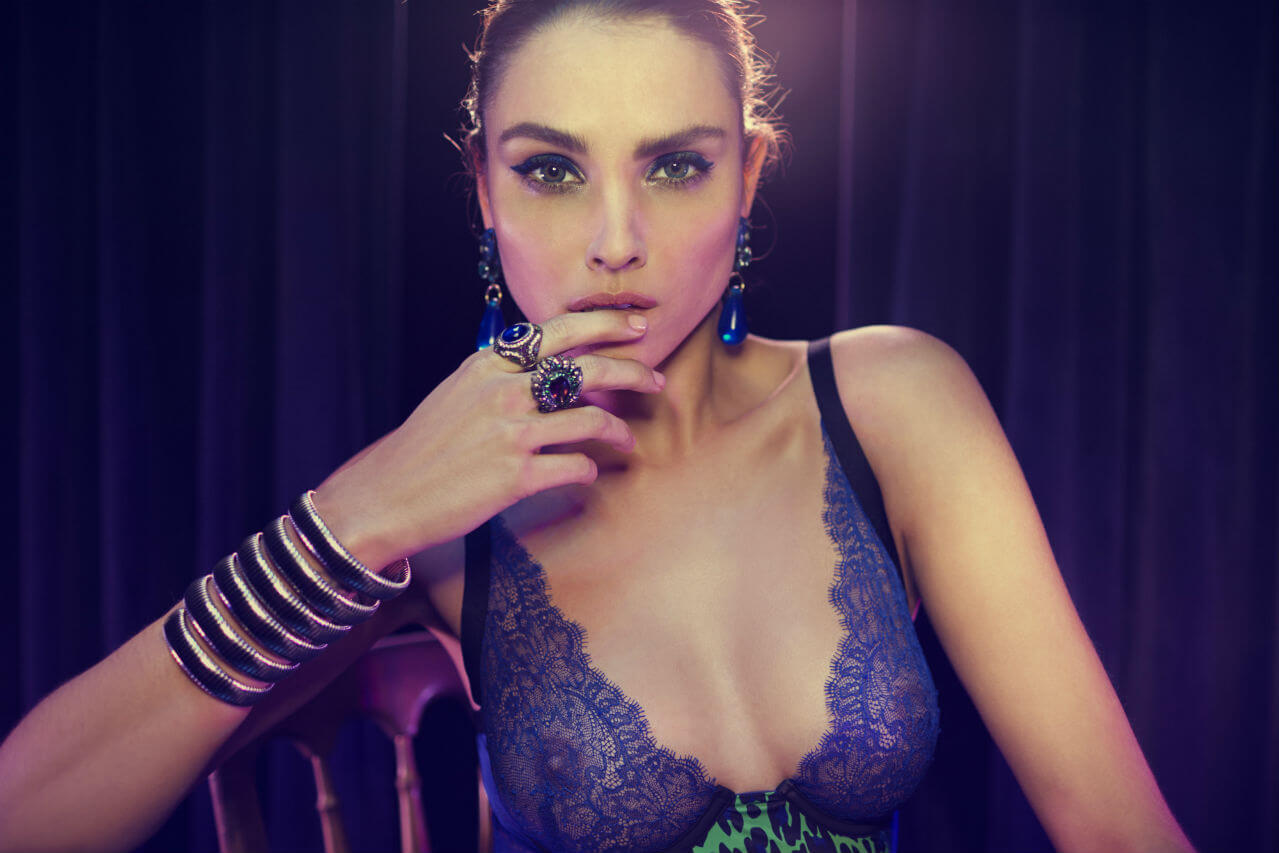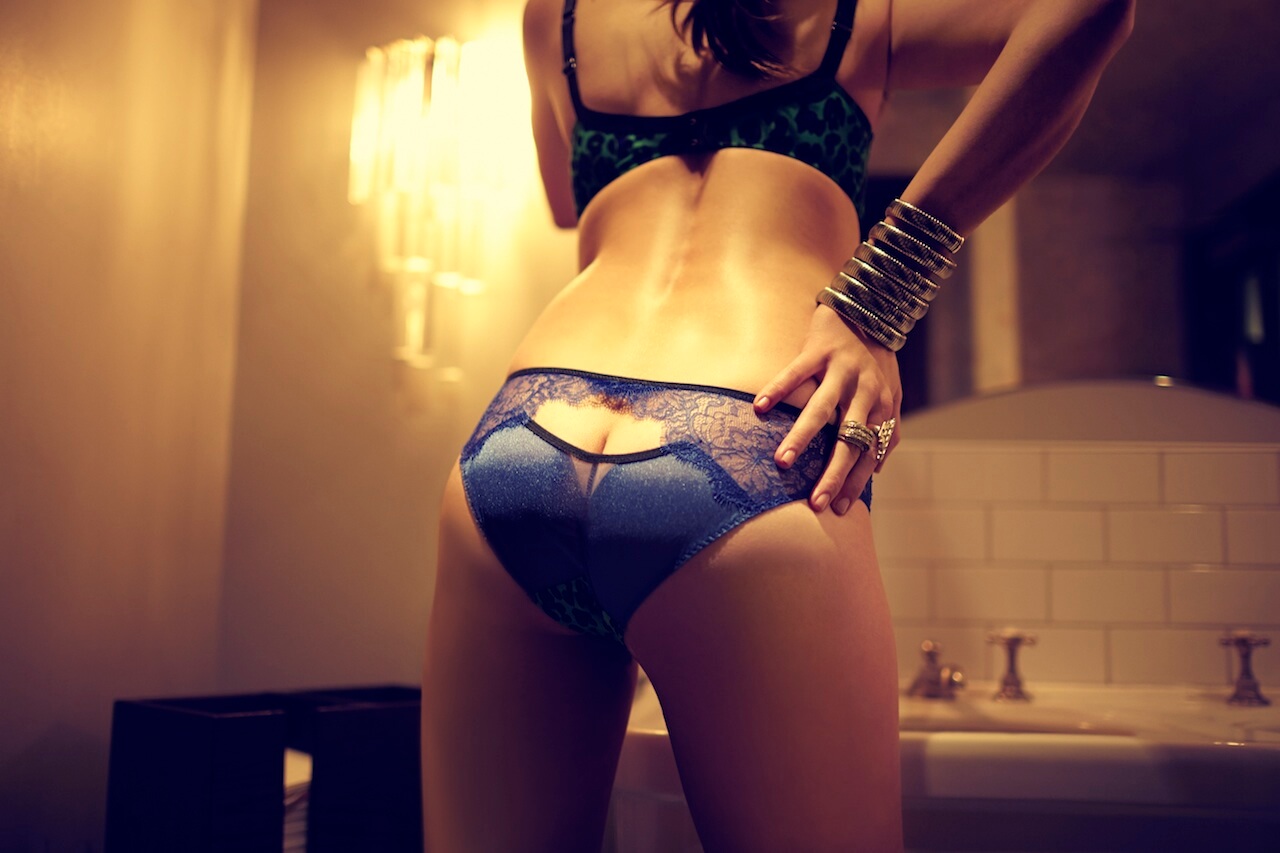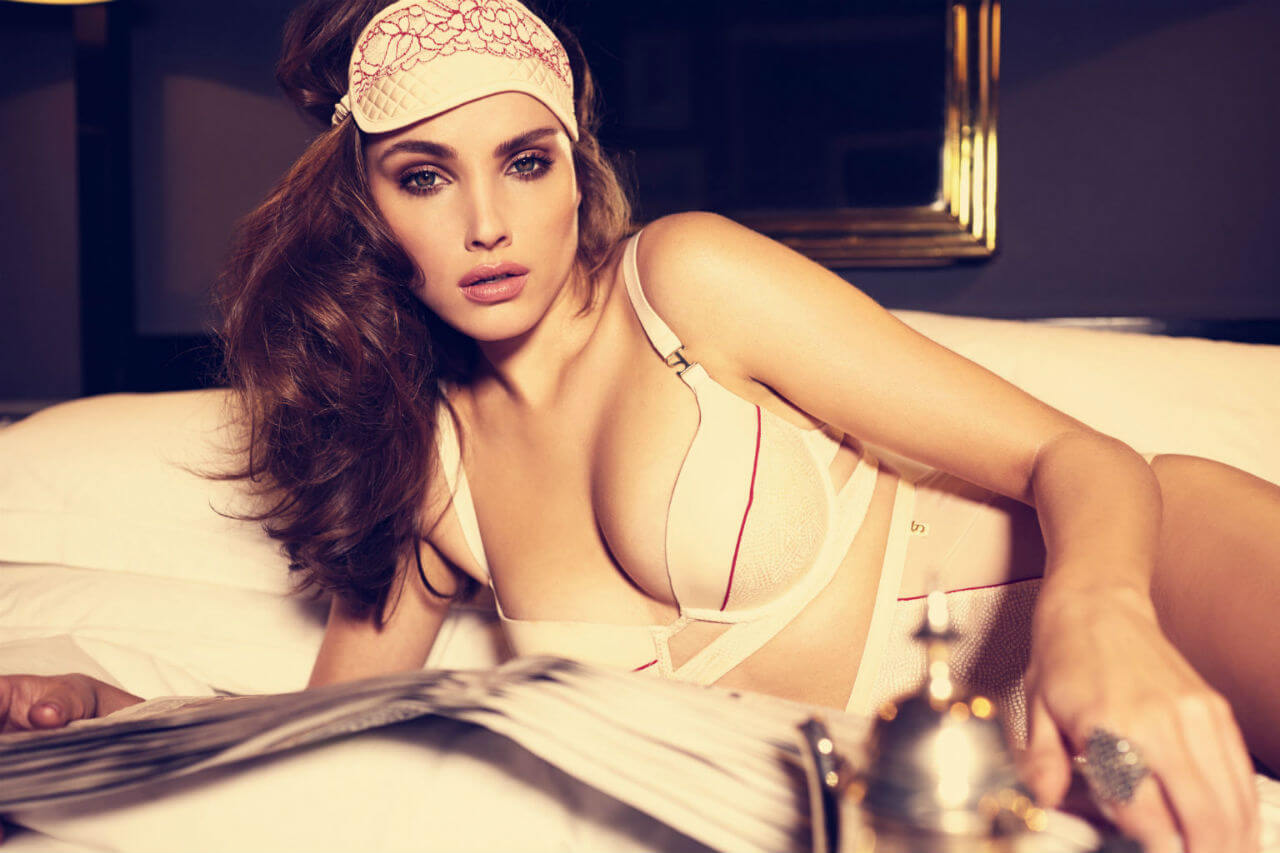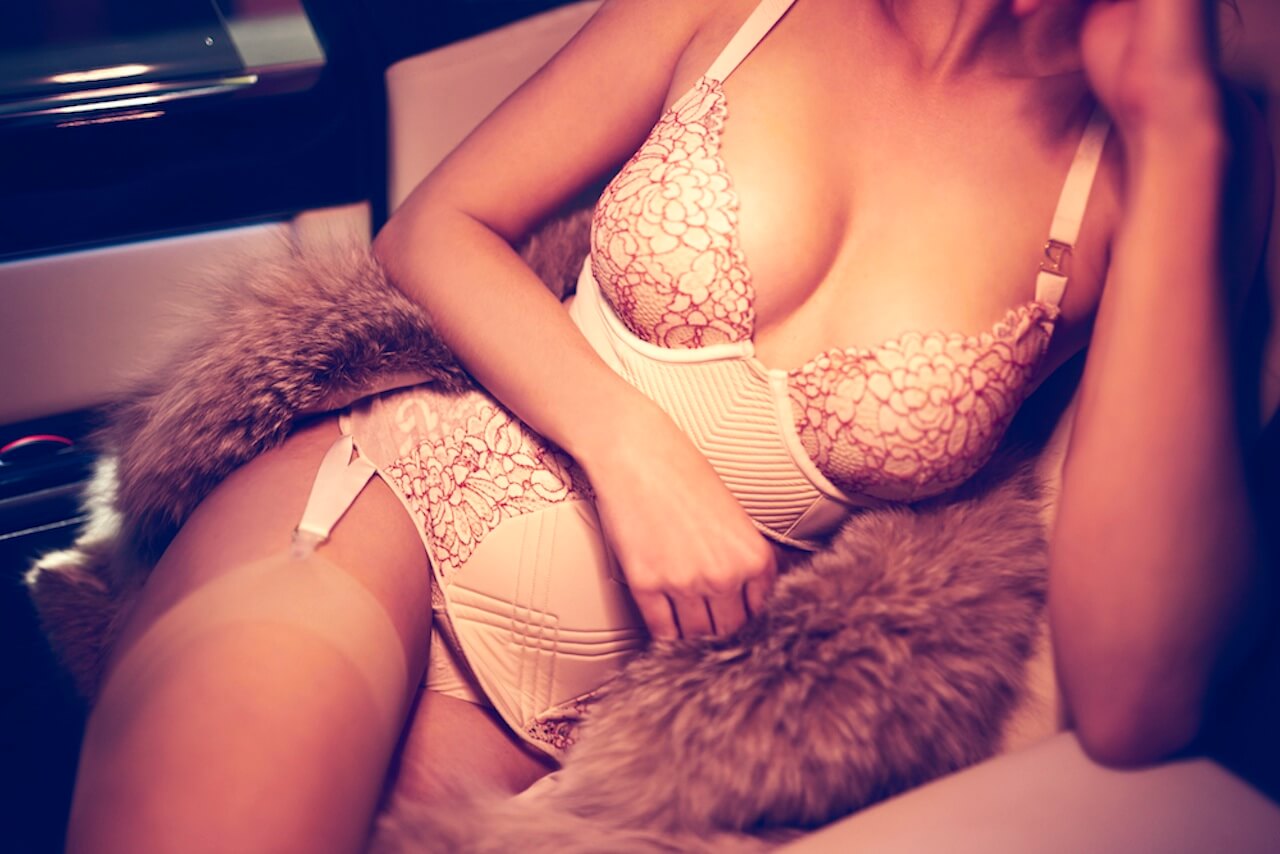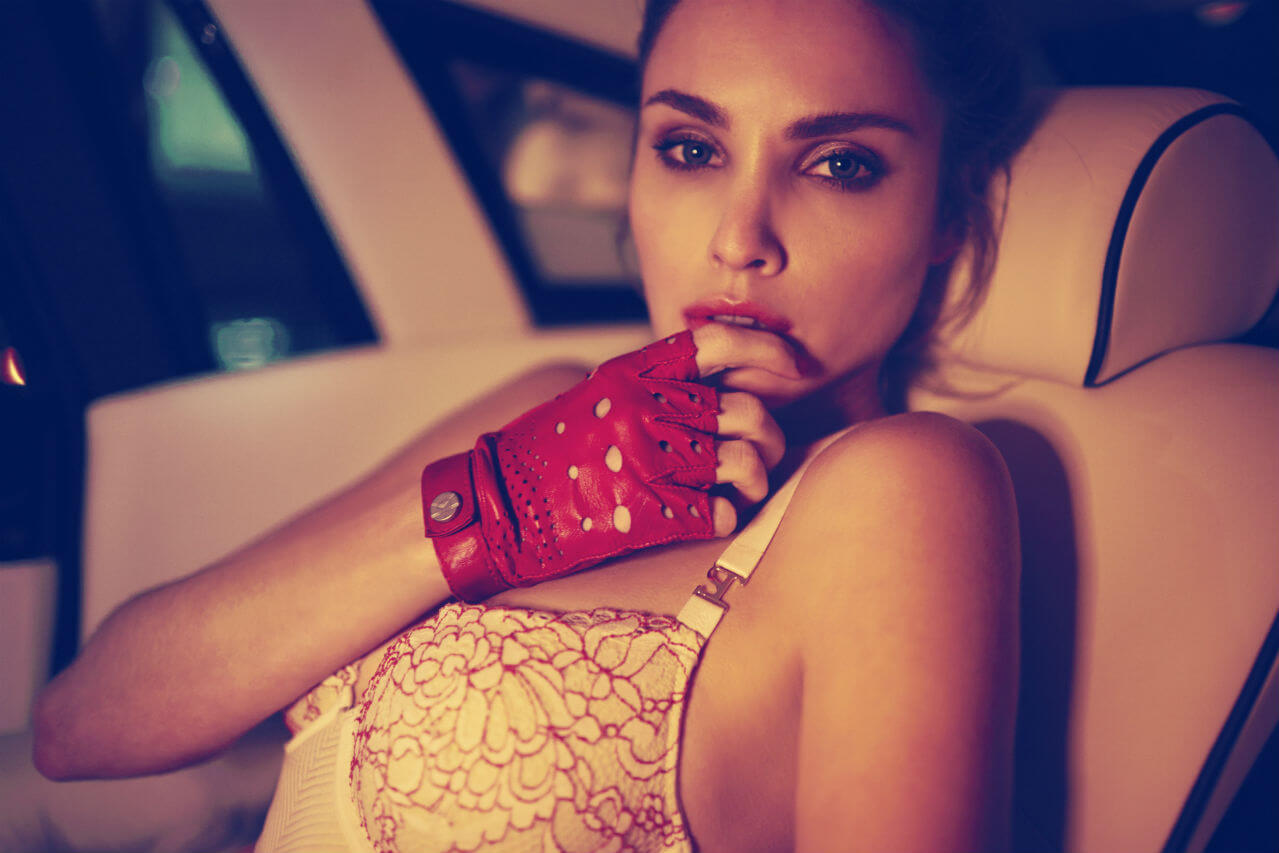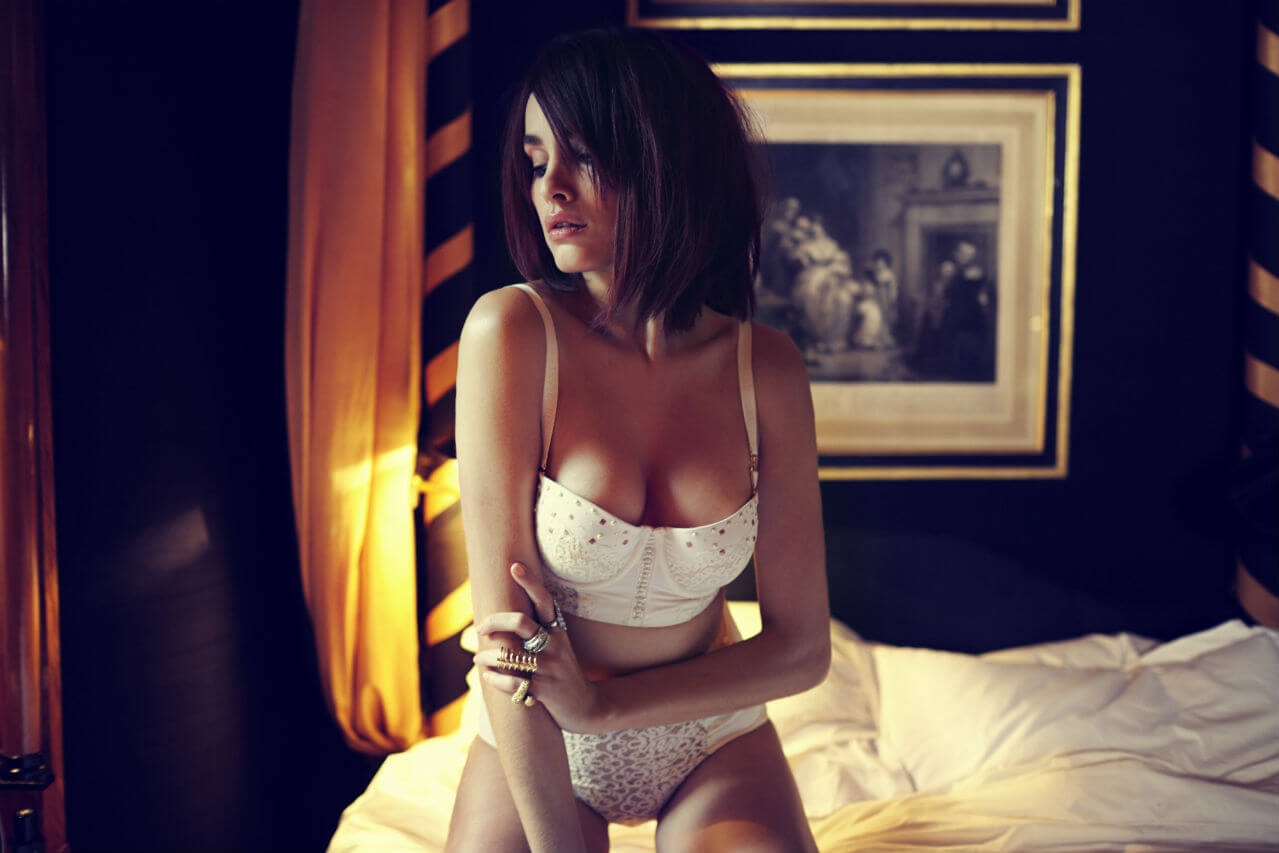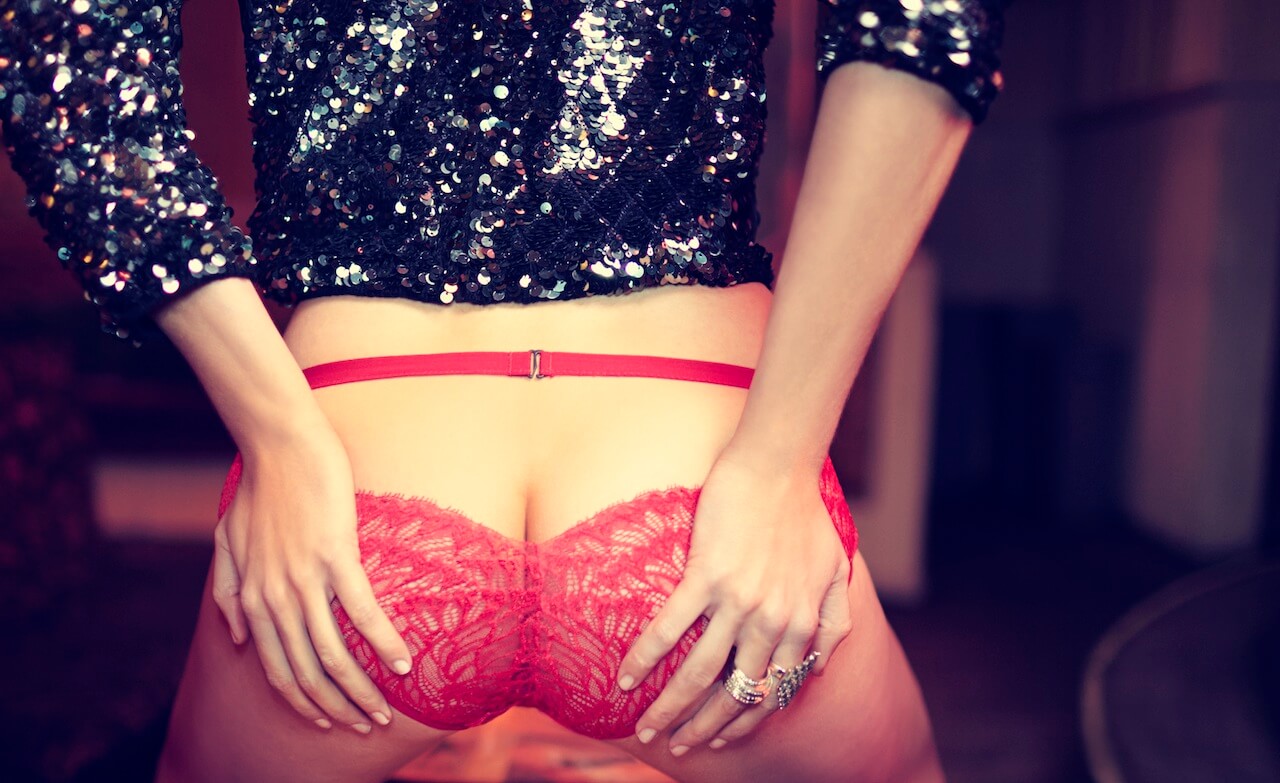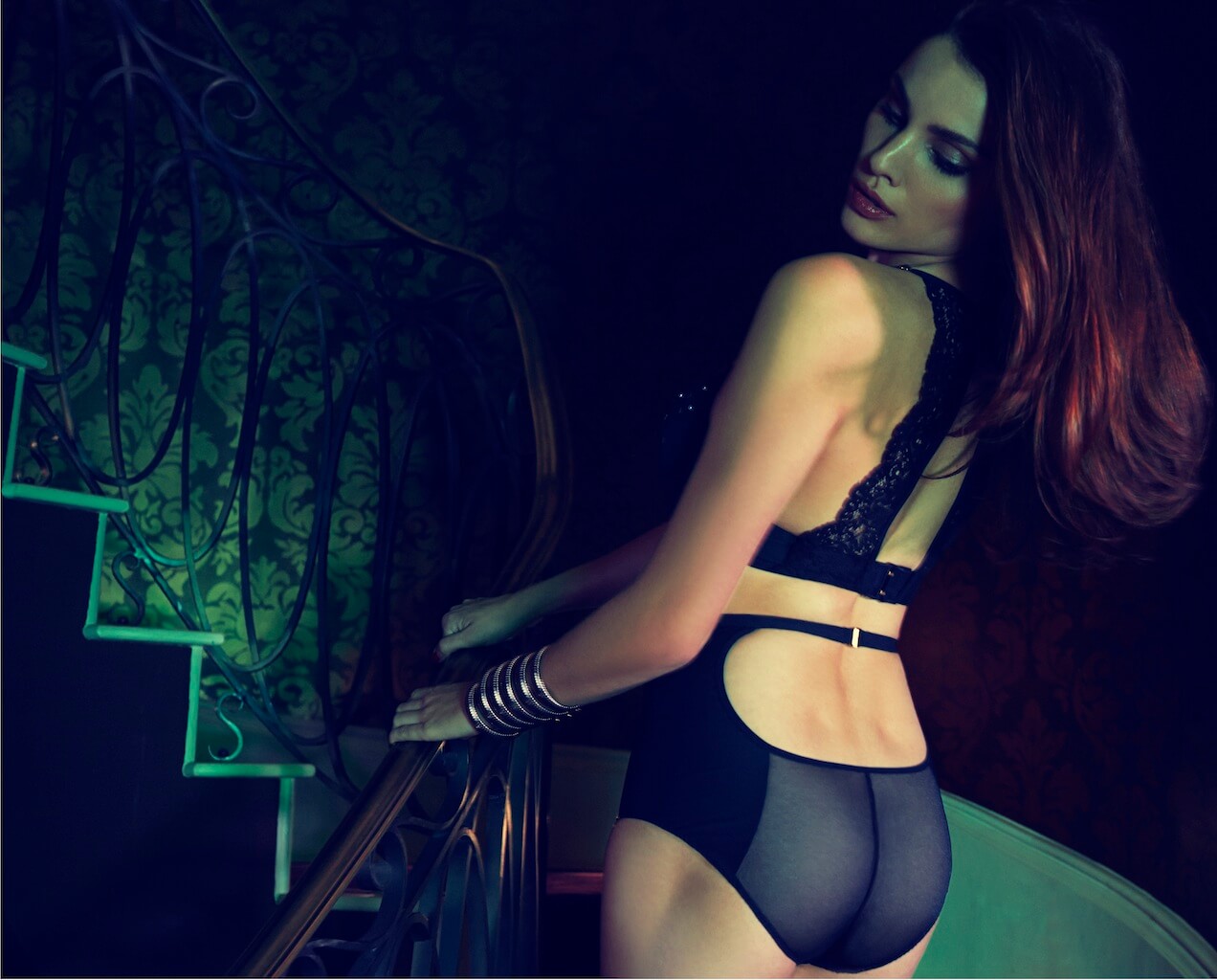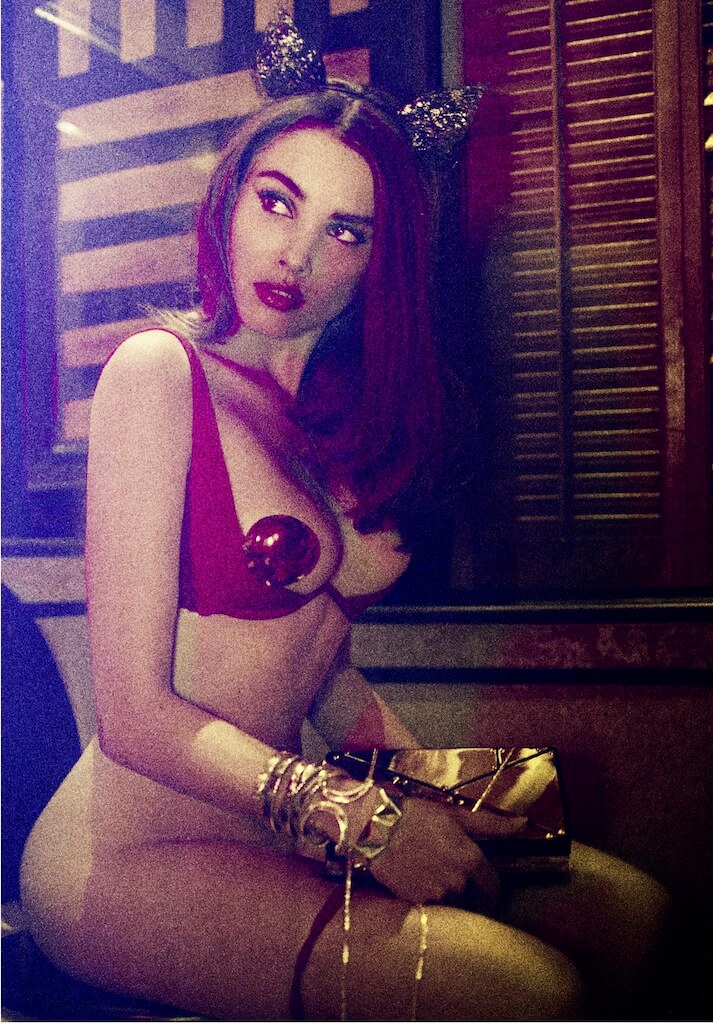 Many pieces from the S/S14 line are already on sale on the Madame Supertrash website. The A/W14 collection will be available for sale in September, so keep your eyes open!
What do you think of Madame Supertrash? Would you wear any of these styles? Do you have a favorite?