Sale Lingerie of the Week: Hips & Curves V-Back Panty
Disclosure: This blog post contains affiliate links.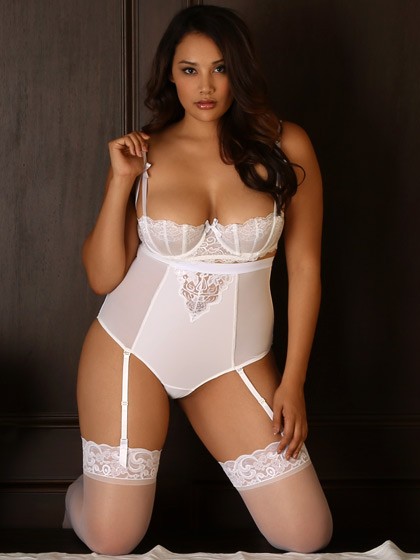 Though people often refer to white lingerie as "bridal" lingerie, it's obvious (I think, especially, to readers here) that white isn't only for brides. I think white lingerie is a great color for summer or winter, and for women with deeper skintones, it gives a remarkably graphic, editorial contrast against the skin (I've been slightly obsessed with white lingerie myself lately). And as the saying goes, the only thing better than lingerie is lingerie that's on sale.
We've featured Hips & Curves V-Back Panty here before (it's in the TLA Top 50...our shortlist shopping guide), but now it's on sale...down from $39.95 to $9.95, a savings of roughly 75%. I don't know about you, but 75% off sales make my mouth water, especially for items as beautiful as this. Though the bra and stockings shown in the photo above aren't included (of course), I think this high-waisted panty is awesome enough to wear all on its own.
As with all our Sunday sale features, limited colors and sizes may be available for this item. While the link above is only for the white panty in sizes 3X thru 5X, other colors in additional sizes are available here, and they're all currently on sale for $9.95.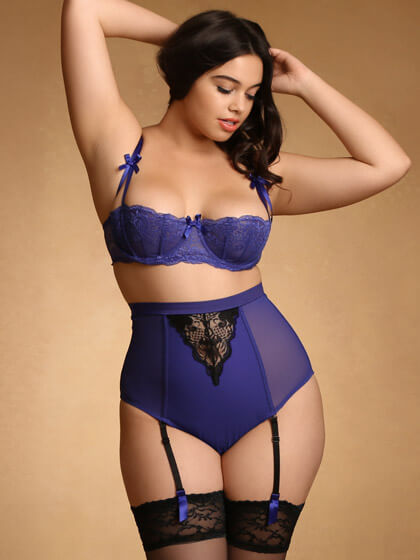 What are your thoughts on this week's lingerie sale pick? And do any TLA readers own this panty?