Introducing Ysé Lingerie and Swimwear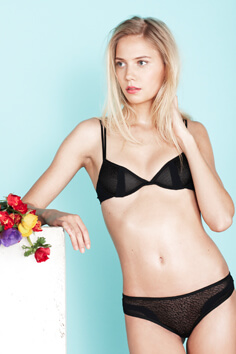 Ysé Lingerie is an exciting new French brand specifically designed for small busts. Their brand philosophy is to celebrate the petite woman's natural form because they are beautiful just the way they are. You won't find padded bras trying to add cup sizes here. Instead, Ysé offers sleek and sexy styles that are all about flaunting the seductive power of a smaller chest.
With much of the dialog in the lingerie community focused on full bust brand offerings, it seems as if there's a misconception that small busts are easily served. This just isn't the case. In fact, there are very few brands that focus on A cup bras, and those that do tend to focus on padded styles meant to enhance the bust. Not every woman under a C cup wants bigger breasts!
Also, fit challenges are just as problematic for smaller cups as they are for larger cups. There's also the misconception that A cups can fit into anything, or wear nothing at all. In fact, most women with smaller busts want what women with larger busts want --- pretty bras that fit and make them feel comfortable and confident. It is a unique design challenge to craft bras that offer support to small busts without any gapping, which is why there are few brands in this category.
What makes Ysé truly special is its commitment to offering gorgeous bras that utilize innovative shapes that provide lift and support without bulky padding. Intricate, embroidered laces create subtle push ups with a natural silhouette. Plunge cuts and delicate spaghetti straps show off delicate curves. Smooth microfiber and the sheerest tulle create graphic and modern silhouettes. Styles are offered with and without underwires, in band sizes 30-36 and cup sizes A-B.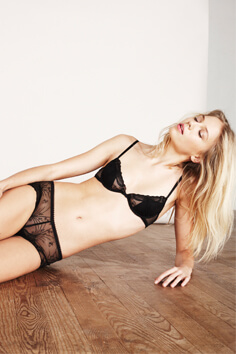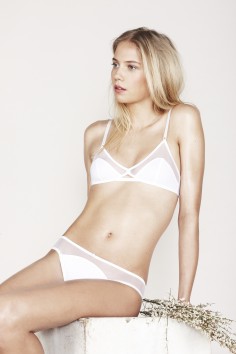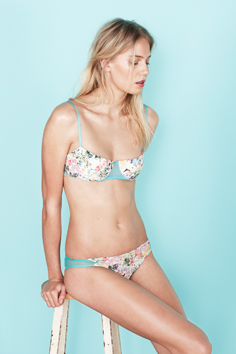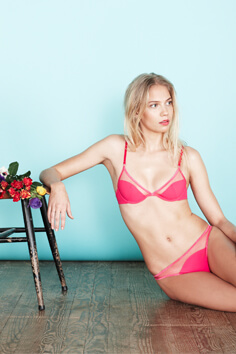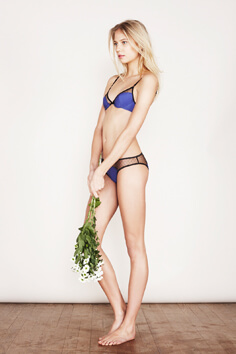 The swimwear line is a colorful study in graphic contrasts. Crafted in seersucker and microfiber, these bikinis and maillots are easily sized and adjustable. These clean lined swimsuits are unpadded for smooth silhouettes that let you be yourself, which is the sexiest thing of all!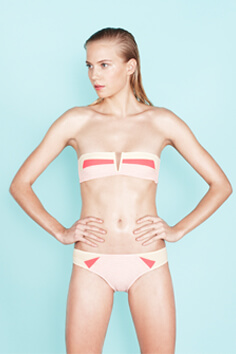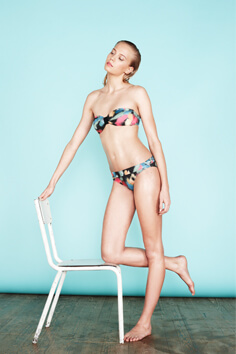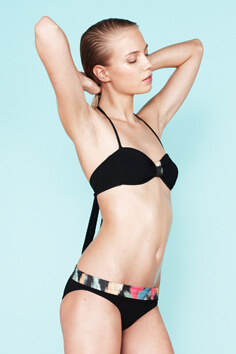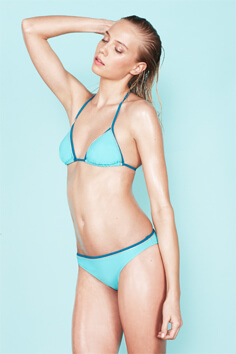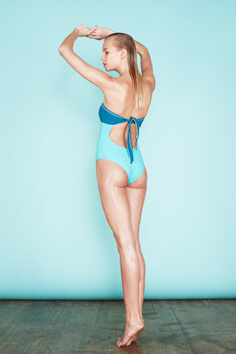 While Ysé Lingerie is currently only sold in France or through their French e-commerce site, an English version of the site is in the works! Their site also offers a great Men's Room section, providing fitting advice and assisting in selections by style and shape.
What do you think of Ysé Lingerie? If you normally wear an A or B cup, do you like a natural, unpadded silhouette like these? Would you try any of these styles?