Indie Lingerie Designer Spotlight: Valentine NYC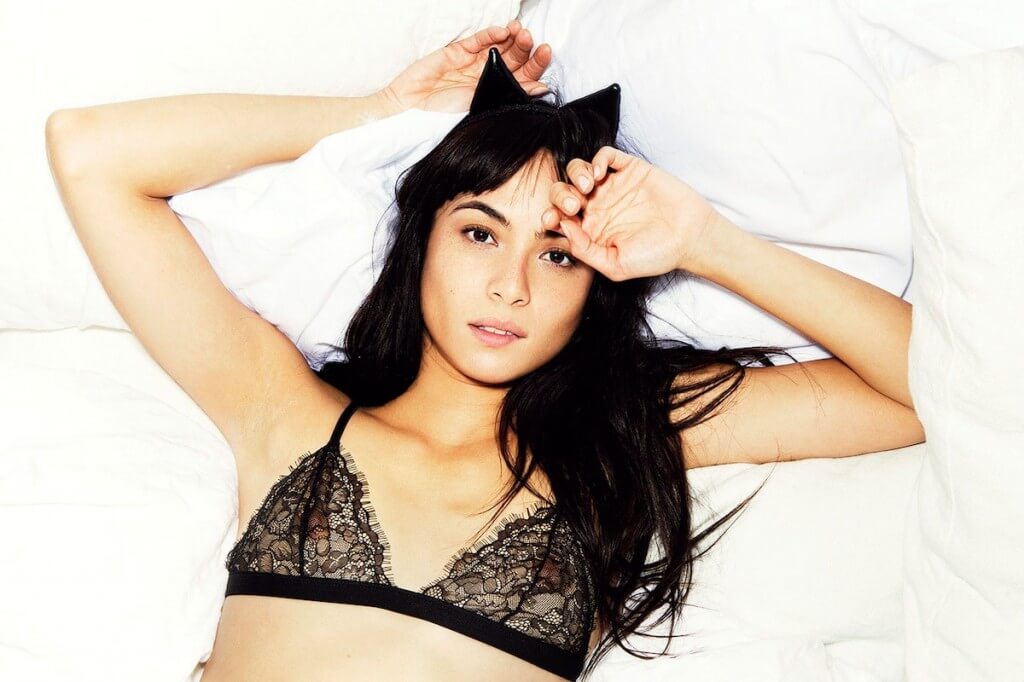 I've decided that, for me, the Summer of 2014 is the Summer of the Bralette. I usually opt for less structured lingerie during the warmer months, but this is the first season I plan to be so deliberate about it. And I think a bralette from Valentine NYC is a great way to get started.
Founded by former models Whitney Brown and Paloma Jonas, Valentine specializes in the "perfect lace" bra for women with smaller busts. Like most bralettes, these basic triangle bras aren't meant to offer much (if any) support. The size range runs from XS/S to S/M to M/L, fitting a maximum bra size of 34/36 B/C (so my preferred bra size maxes out the range).
But these aren't the kinds of bras you buy for support (nor should every lingerie brand make support their primary goal). Instead, these are the kinds of bras you buy if you feel that wearing a bra is optional... yet you enjoy a bit of lace against your skin anyway. If you don't need or want support and shaping, these bras are ideal.
A single set retails for around $90 US (the bra is $52; panties are $38), with the debut silhouette available in four different colorways: black, white, green, and beige. After getting picked up by sites like Refinery29, I'm interested in seeing if this brand takes off as a new fashion industry darling. And with a fairly straightforward debut season, I'm also curious about if they'll take their concept of easy, carefree, lacy undergarments a bit further. But in the meantime, I'm happy to have a new indie brand to try.
What do you think of Valentine NYC? And in general, are you a fan of bralettes?