Lingerie Review: Dentelle, Etc. Rose Playsuit
Disclosure: I received this item free of charge for review purposes. All opinions are my own.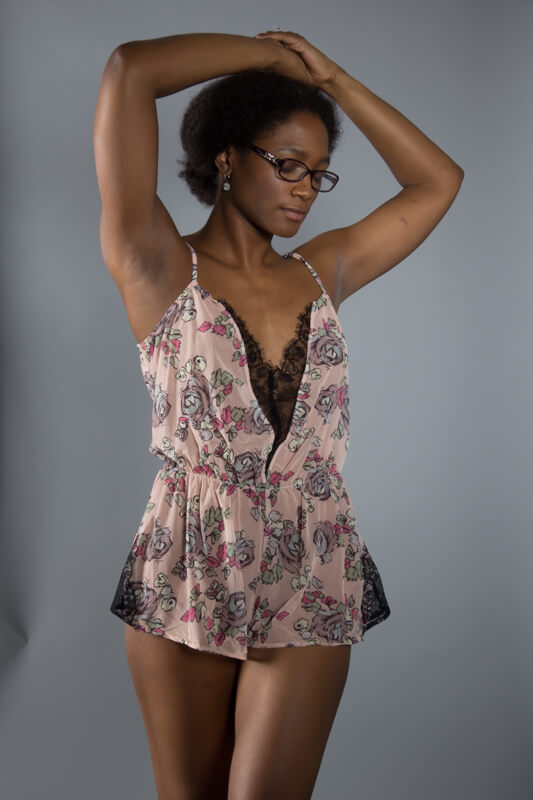 I don't own very many one-piece items of lingerie. Swimsuits, yeah (and even then, only from specific brands like Kiss Me Deadly) but rompers, playsuits, bodysuits, and teddies? Eh... while they're pretty, the fit is just too tricky to take the risk. An adulthood full of too-tight shoulders and too-small bottoms has left me feeling less-than-comfortable when it comes to experimenting with the world of one-piece lingerie. It's beautiful, yes. But I've never really felt like it's for me.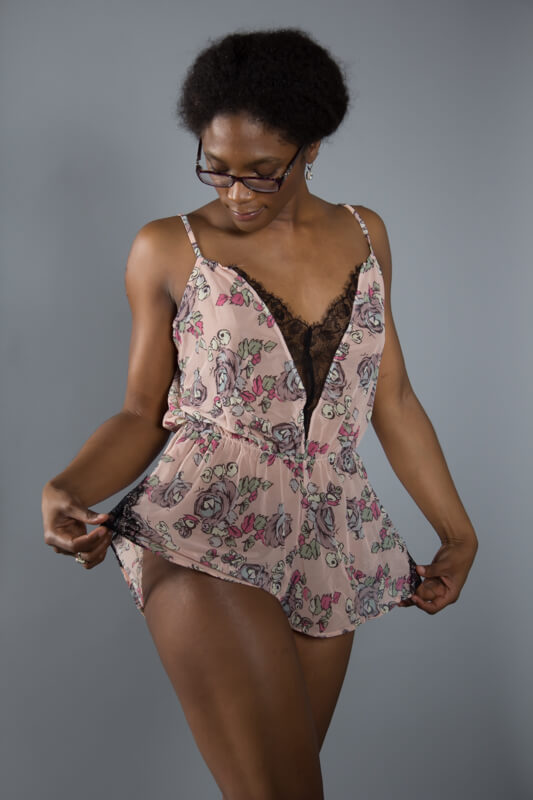 Dentelle, Etc. is a relatively new English brand, and their aesthetic is all about easy, comfortable lingerie. Designed by Christina El-Hawi, the 'Rose' Playsuit is from their very first collection. To be perfectly honest, I thought it was the standout piece from their initial range. Sizing is available in small, medium, and large and I sampled a large. However, that was a bit of a guess since I couldn't find an official size chart on the site.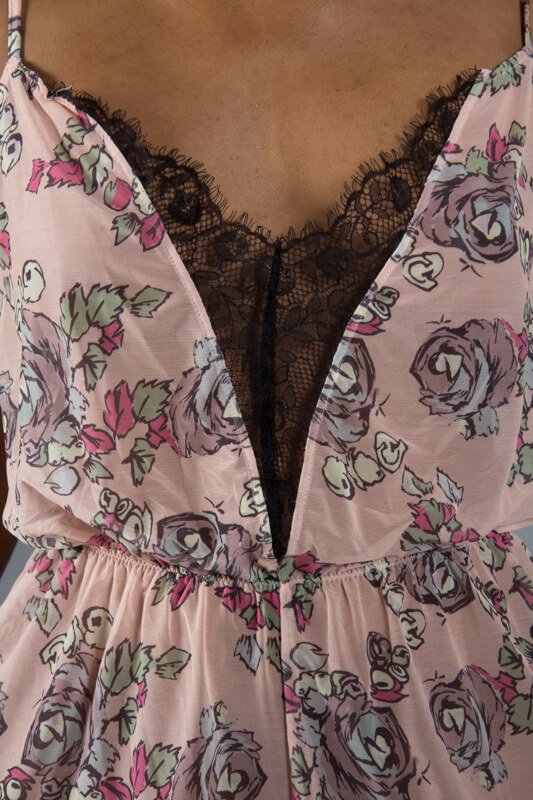 An odd quirk is that there is no fabric composition tag inside the garment (I thought those were a requirement?), but the mesh feels like a nylon/spandex blend. The lace trim also feels like nylon. At £51.00 (roughly $86.76 USD), the cost may seem a bit high (especially considering the type of material used), but one has to remember that you're also paying for a unique print from an independent designer made under ethical conditions. All of those qualities add significantly to the final price.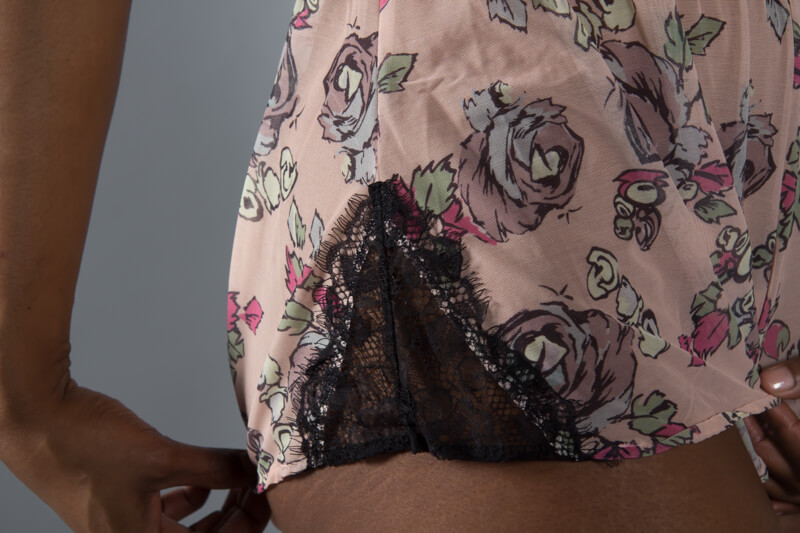 My first impression of the playsuit is that the mesh is very soft. Although I wouldn't say it strikes me as an especially luxurious fabric (at least to the touch), it doesn't itch or irritate the skin... which is always important. The playsuit has a deep v-neck front and a keyhole back with button closure. The loosely flowing bottom half is reminiscent of a vintage-style tap panty and has lace insets on either side. The straps are adjustable in the style of a bra strap, but that's the only point of adjustability on the garment. Shape is given with a bit of elastic around the waist. I have to say I was surprised this garment did not have a cotton gusset, which is a feature I tend to take for granted. I don't see a lining in that area as something optional, and it does detract from the overall experience.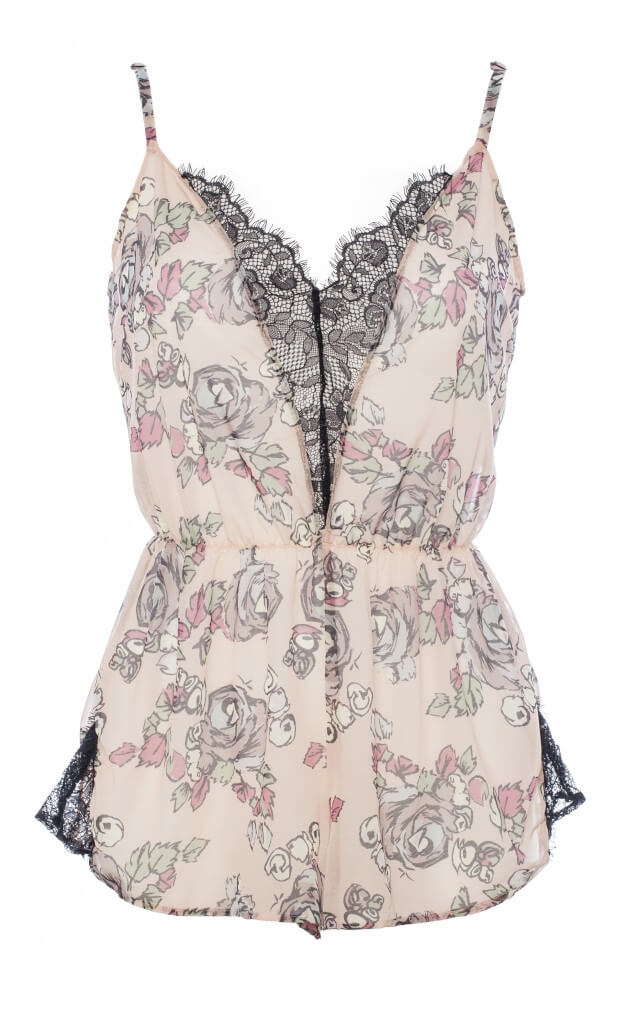 In terms of fit, I wear a size US10/UK14, and I have to say this playsuit is cut very loosely. I'd call it a "relaxed fit" or maybe even "generously sized." If I had to guess, I'd say a large is better suited to US sizes 12/14, while someone who's around my size may want to opt for the medium (the mesh is also very stretchy, which allows for even more flexible sizing). I don't think of loose sizing as a bad thing, but again, it would have been nice to have access to a sizing chart when making the decision about which size I needed. This garment doesn't cling to the body at all, so I think it could work for people with both ample bottoms and ample bosoms. Body types that have a bit of tummy, however, may find the elastic around the waist to be uncomfortable (I don't think I have much of a belly, but even I found it vaguely annoying after a bit of wear).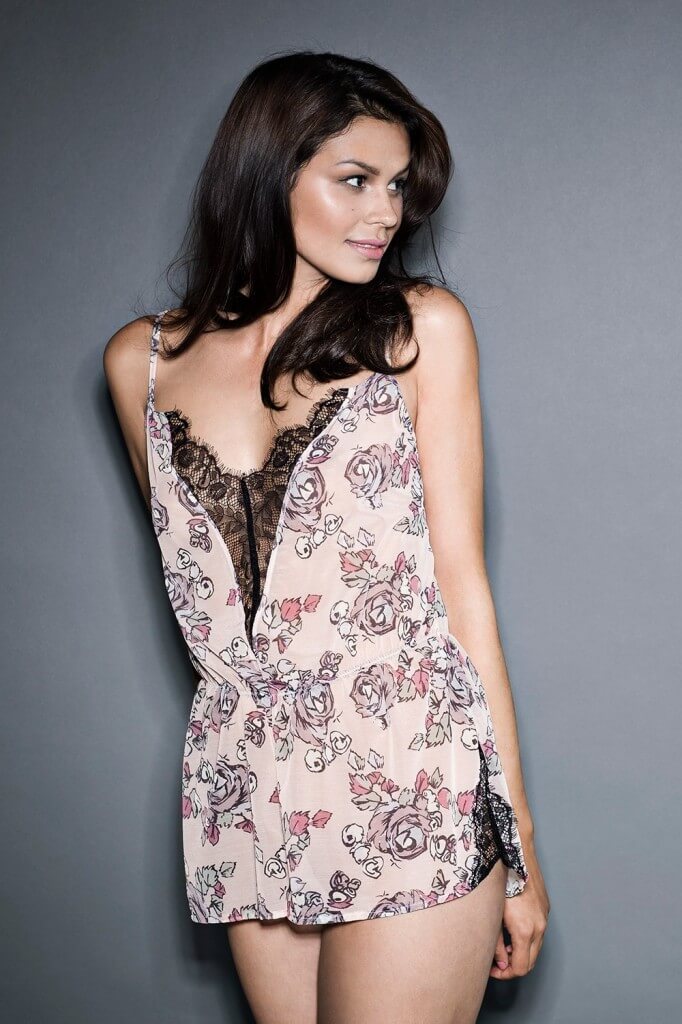 In summary, I'd say the Dentelle, Etc. playsuit is very pleasant for lounging around the house. I've worn it a few times now, and it's easy, effortless, and perfect for lazy weekend mornings. While undeniably pretty and romantic, I don't think it's quite my personal style. And I do think Christina El-Hawi needs to tighten up certain details like adding a breathable gusset and info on fabric composition. I would like to see this silhouette reworked if she chooses to keep playsuits in the collection, and to see the structure come from seaming or a tie-waist (as opposed to elastic) if this item makes a future appearance.
What do you think of the 'Rose' playsuit? Is it something you would wear? And how do you feel about one-piece items in general?