Lingerie of the Week: La Perla 'Shape Allure' Underwire Slip
Note: This post contains affiliate links.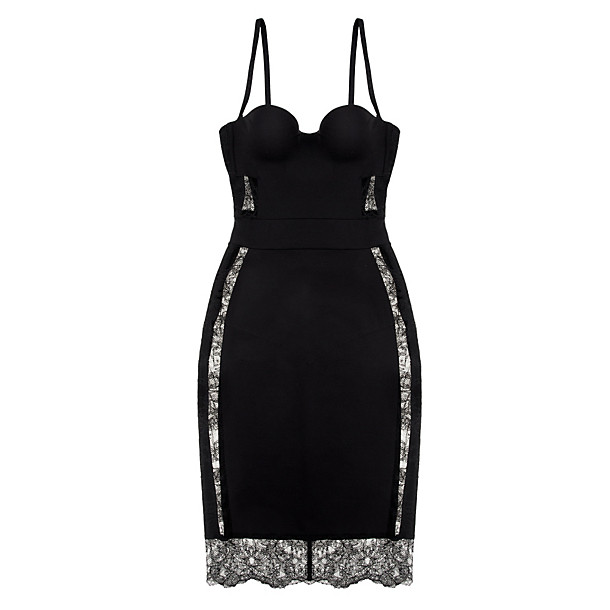 I know this slip is technically underwear, but let's just be real here. I'd wear it as a dress. I've been eyeing La Perla's Shape Allure Slip for a little while now; I guess I was on the fence about if I really loved it or if I was just feeling seduced by the name. Then I saw this slip on Nicki Minaj, and my mind was suddenly made up. I love it. And let me clear, I'm hardly ever tipped over into the "Yes, I must have it" category by celebrity photos, but this slip is really just that amazing.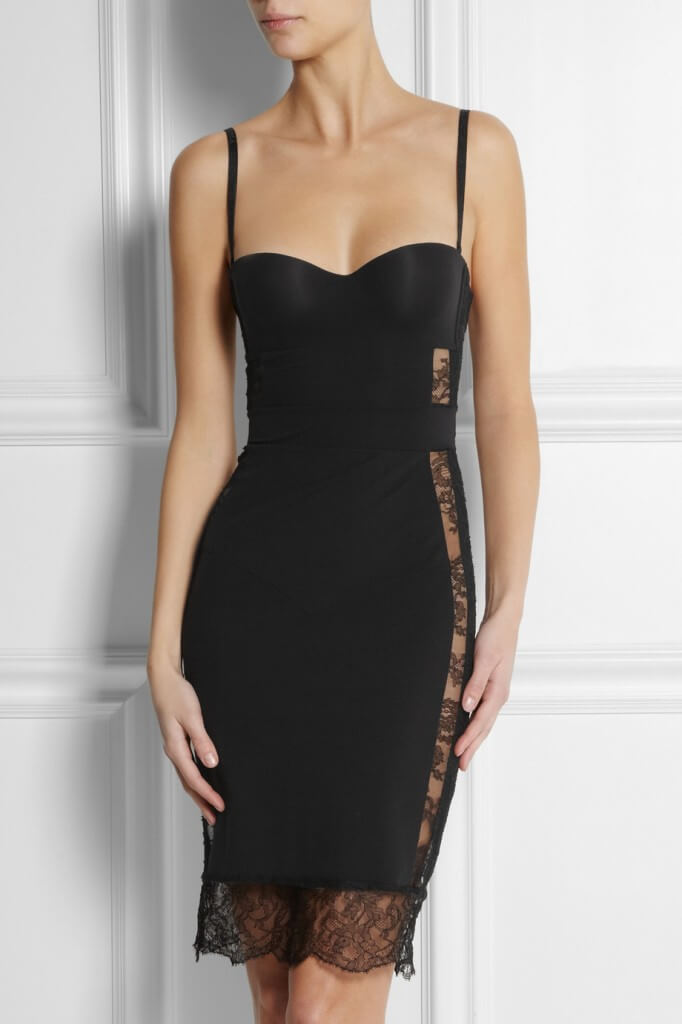 It comes in white and tan but I'm most smitten by the black. I love the lace hem and lace detailing along the sides. I adore the adjustable straps (imagine wearing this halter, crisscross back, or strapless... I hardly ever get so excited about straps, but the I love the possibilities here). And I just really dig the idea of having a piece like this to wear for years. I figure if I wear it every Saturday for five years, it should  more than pay for itself.
What do you think of La Perla's Shape Allure slip? Would you risk wearing it was outerwear? And just in general, what are you thoughts on their new, ultra-glamorous shapewear collection?