With Love Lingerie A/W 2013
Disclosure: With Love Lingerie is an advertiser with The Lingerie Addict. This blog post is editorial and all opinions are my own.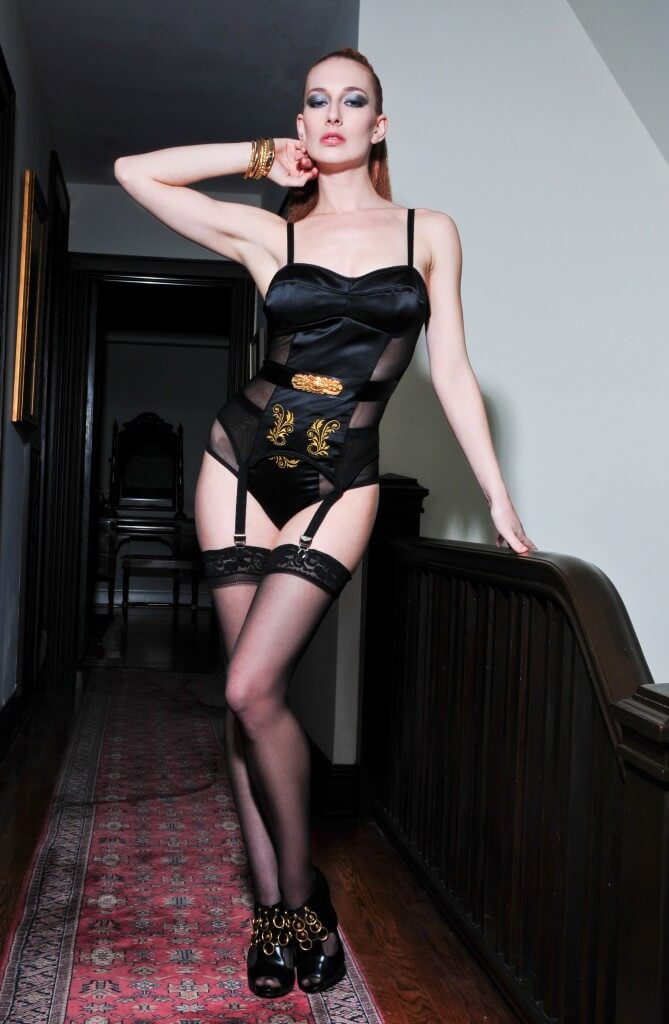 With Love Lingerie is a relatively new, Canadian label I only found out about a year ago, but like several other of the independents we've covered on TLA this year, I'm intrigued. Their A/W 2013 collection shows a marked difference (and, in my opinion, improvement) over their S/S 2013, and I like the stretch silk satin and mesh combo with the gold accents. There's the beginning of something very interesting happening here to me, and I want to see where With Love Lingerie takes that direction in future seasons.
All items are designed by the brand's founder, Carrie Russell, and are handmade to order in Canada. If I had to choose a favorite, I'd go with the bustier above, but I also think the tap pant and soft bra set is a strong contender as well (the bra in particular as a layering piece under a sheer blouse). I don't think the corsets are a particularly strong feature of this brand (either as fashion garments or tightlacing corsets), but I'm willing to see if they catch up to her other designers in future seasons. All items shown here are available to purchase from their Etsy store.
What do you think of With Love Lingerie? Is this a label you'd consider?