That Flapper Style: 1920s-Inspired Swimsuits from Sarina Poppy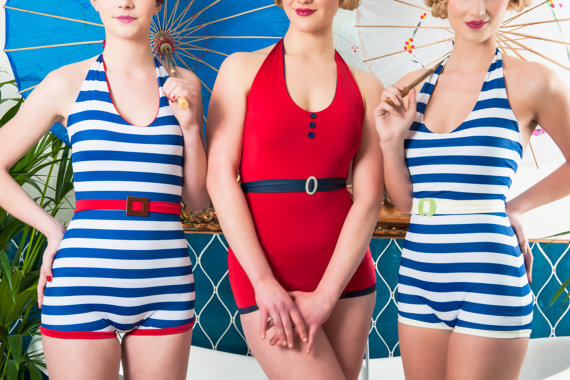 This week, it's a swimsuit extravaganza! I would apologize, but I can't honestly say I'm sorry for sharing all the cool new things I'm finding with you. And earlier this year I'd said I wanted to do more swimwear, so... yay! I hope you're enjoying our finds; there's definitely more to come.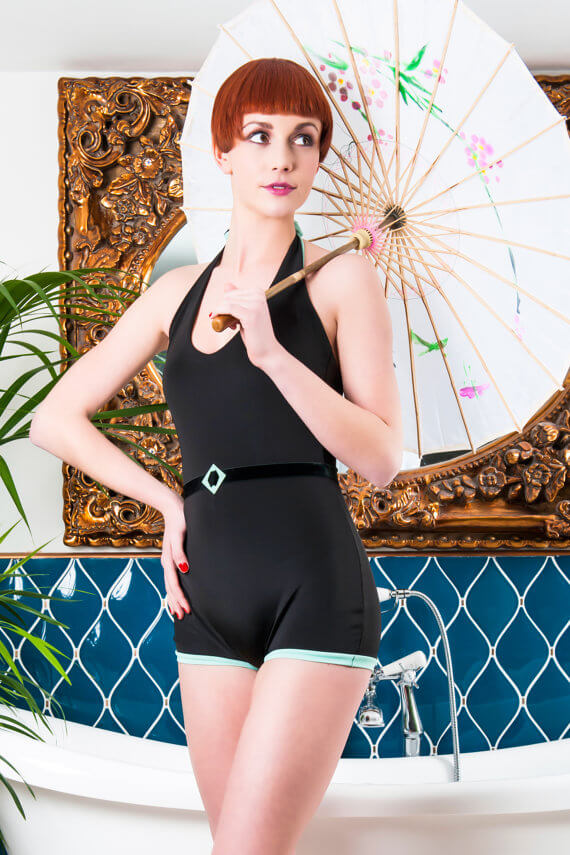 Often, when people refer to vintage-inspired swimwear, they're referring to a very particular point in fashion history --- the 1950s. Sometimes, there's a touch of the 1940s or 1960s in there, but you rarely see swimwear from say, the 1890s. There's obviously a reason for that; bathing suit costumes of that era just don't line up with what most people find attractive today, so there isn't much profit to be had for companies in selling them (however, there are a few brands specializing in 'modest' swimwear which is reminiscent of that aesthetic).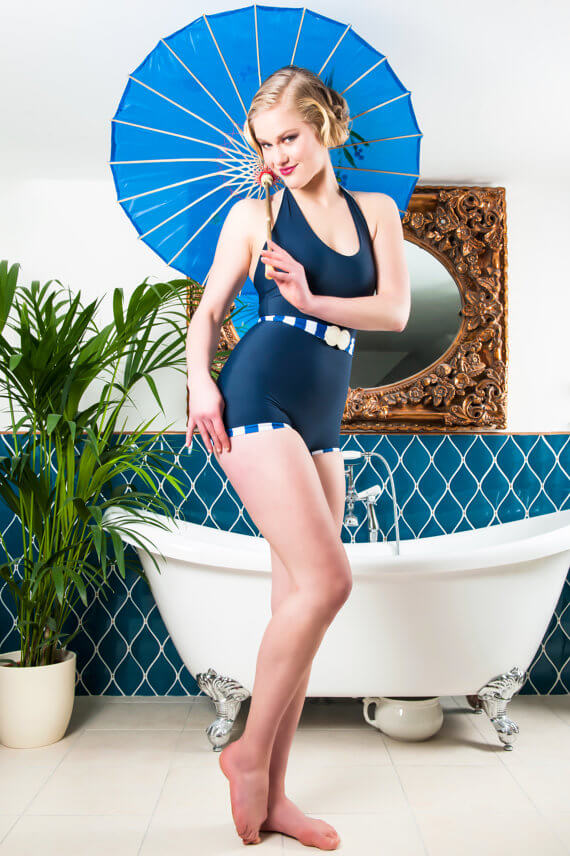 But the pinup era wasn't the only time period for fantastic swimsuits... the 1920s and 30s had some pretty awesome shilouettes as well. This is where the swimsuit starts to change significantly, from full-length 'bathing costumes' to more svelte one-pieces. And if you've ever wanted that 1930s look, then you'll love today's featured swimwear designer: Sarina Poppy.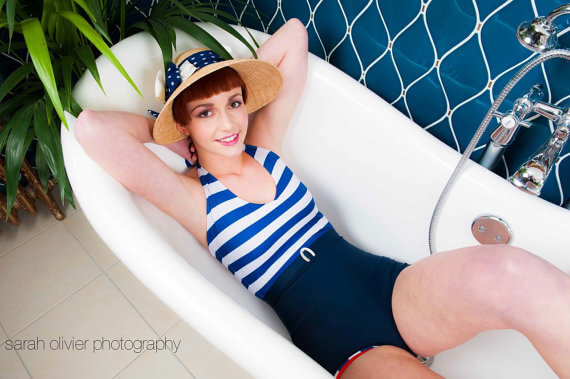 These super cute suits aren't made of wool like in the olden days; instead, they utilize a thoroughly modern matte lycra. They're also double thickness, which helps provide support and, I imagine, prevent showthrough. The designer's size chart offers a UK8 through UK14 (approximately a US4-10), but she also offers bespoke or custom sizing, so even if you fall outside of the range, I'd check anyway. The suits retail for a little over $100, which is a great price for a handmade piece and on par with other designer swim offerings (though I'd venture to say these suits are much more unique).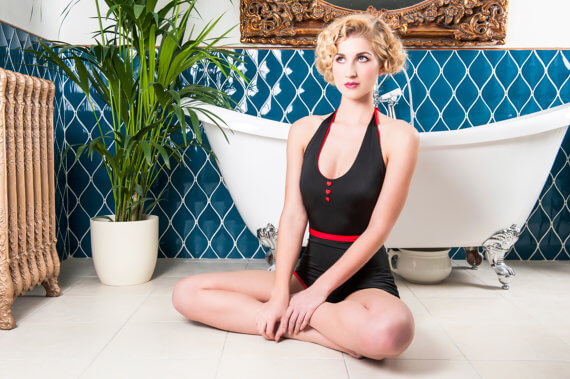 What do you think of Sarina Poppy's swim line? Would you go for a 1920's-inspired suit? Please share what you think!