Lingerie of the Week: Marjolaine Passion Nightgown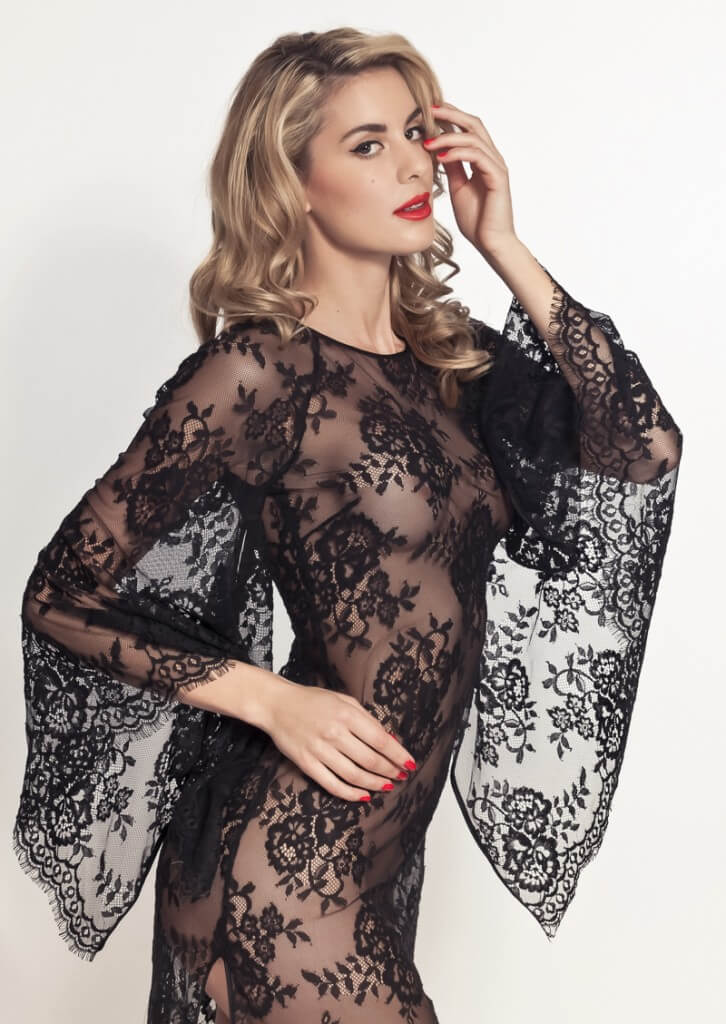 I know, I know... last week I said I wasn't going to do another Lingerie of the Week with black mesh. But this is totally progress right because black lace is completely unlike black mesh. I mean, they're not even the same material, right?
Right. I'm so glad we're on the same page.
There are a few stores I check pretty obsessively for new items. Faire Frou Frou is one. Journelle is another. And Pleasurements is a third. Based in The Netherlands, this boutique was also our top choice for 2013 because of the tremendous range of brands they carry and the fact that they shoot their own photography (I'm a total sucker for brands that do their own catalogs and lookbooks). Like the predictable lingerie junkie that I am, I immediately went to the new section and stumbled upon this dream of a nightgown that's since rocketed to the top of my lust list.
Though I don't own a single thing from the brand, I've been a tremendous fan of Marjolaine for years now. They remind me of a lower-priced Carine Gilson, though they're not so much affordable as just somewhat less expensive. One of their chemises from a few seasons back made it into a Lingerie of the Week feature roughly 18 months ago, and I am still kicking myself for not picking up that beautiful piece. Put plainly, I just adore what Marjolaine does with lace. There's something very classic, yet incredibly decadent about their designs; all that lace is just so lush and sensuous... I love it. And if I ever win the lottery and have a private yacht on the French Riviera, this is the gown I'll wear on my immaculately polished deck, likely as a swimsuit coverup. While we're on the subject of extreme lace lust, by the by, can I just say how much I adore these French knickers? I mean really... talk about a brand that pushes all my Lingerie Addict buttons.
The Marjolaine Passion Nightgown is available in sizes S-XXL from Pleasurements and retails for €289 (approximately $396.42 USD). However, I don't know what that size range works out to in terms of US or UK dress sizes, so I'd definitely get touch with the boutique directly for any clarification, especially since I also don't know if this gown has any stretch. I would say the corset-laced back, loose sleeves, and high side slits appear to be a very forgiving for a wide range of body shapes and sizes though, so even women outside the technical size range may still be able to wear this gown.
Because I am a glutton, I've put all the photos of this lace confection below. I hope you won't mind.
What do you think of it? Do you share my slight (okay, not so slight) obsession?