Lingerie of the Week: Sacha Kimmes 'Lisa' Ouvert Bodysuit
Photographs by Ortie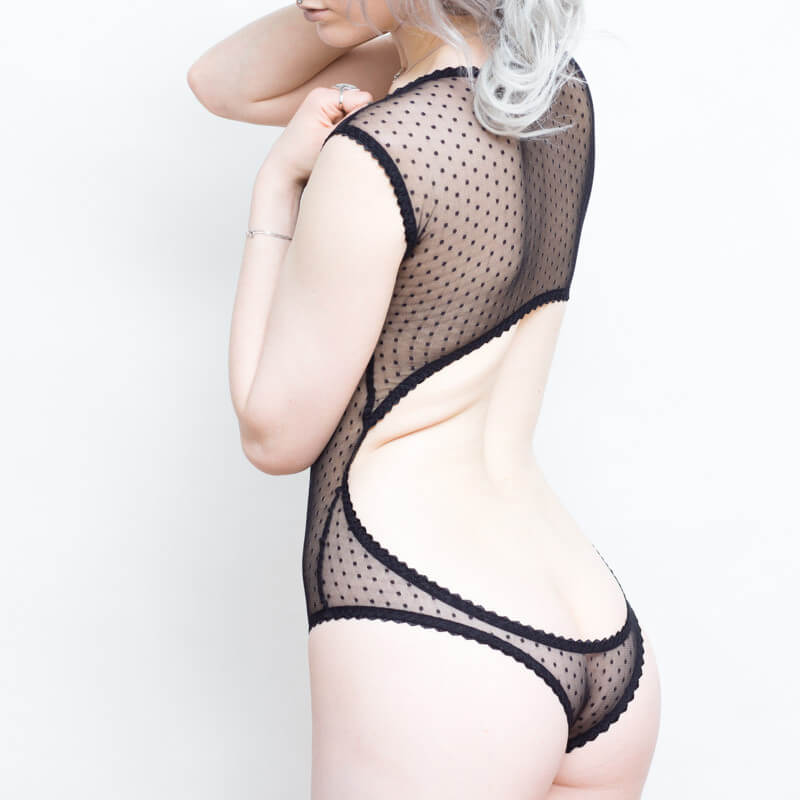 Don't be mad, but this week's Lingerie of the Week is... black mesh.
For this weekly feature, I'm always torn between picking something I like and picking something that's super fashion-forward and trendy. As you can probably tell, going with what I like has won out for the last few weeks. I'm sorry, but I just can't help it. These are the pieces I dream about. And that's not a metaphor. I literally dreamt about this bodysuit.
Part of Sacha Kimmes' new 'Lisa' collection, this open back bodysuit is made of stretch black dotted tulle, a.k.a. one of my all-time favorite lingerie materials. I don't usually go for cap sleeves (I've always thought they were "unflattering" on me, but lately I've decided I hate that word and don't care anymore), yet I think I quite like them here. They seem like a better fit than any other sleeve option, though I also think a three-quarter sleeved version would be nice as well (lingerie-as-outerwear and all that). I also like the cheeky panty cut, and that very low dip at the base of the spine.
The bodysuit isn't the only part of the Lisa collection I dig. I also like the crop top and ouvert knickers. There's nothing ultra-fancy or cutting edge going on here. They're just basic pieces in a beautiful material from an indie designer. Most importantly, they're pieces I could see myself wearing (and falling in love with) again and again.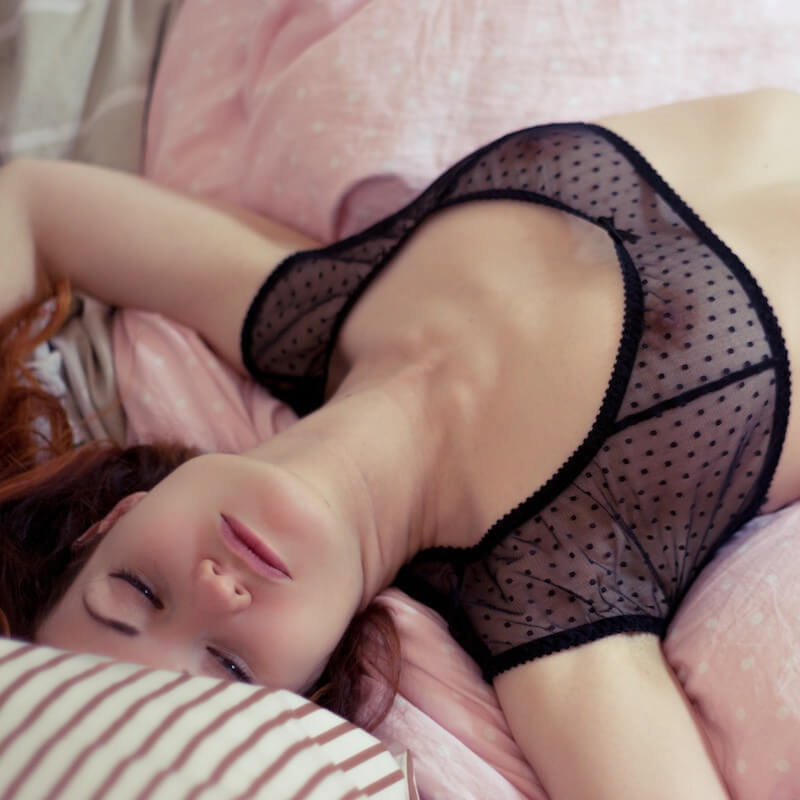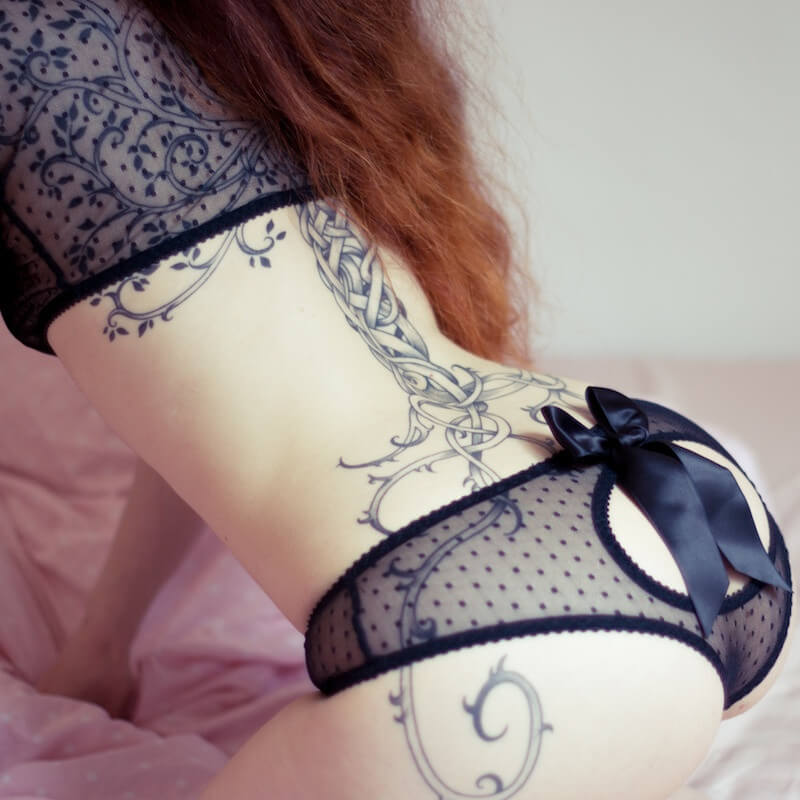 The ouvert bodysuit retails for €110.00 (approximately $151.69 USD) and is available in sizes XS thru XL. The crop top and ouvert knicker retail for €55.00 and €45.00, respectively (approximately $75.84 and $62.05 USD), making them the same price as the bodysuit. The crop top is available in sizes XS thru L, and the ouvert knickers in sizes XS thru XL, with custom sizing options available for the knicker only. Sacha Kimmes is based in Göteborg, Sweden and makes everything herself. Pieces are available through her webshop and Etsy.
Assuming you're not tired of black mesh yet, what do you think? And I promise that I'll try really, really hard to find something that's not black mesh for next week's 'Lingerie of the Week' feature.