Lingerie of the Week: Marjolaine Chemise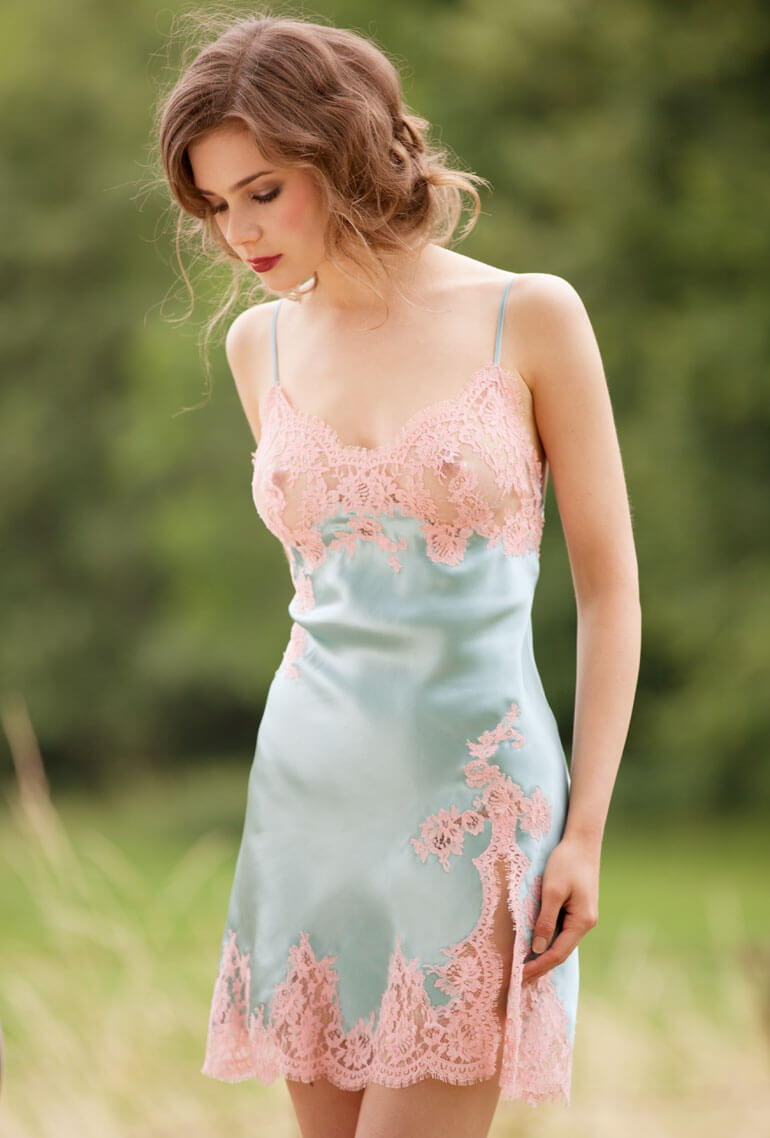 It's probably no surprise, but I love lace. Lace insets. Lace overlay. Lace trim. Whatever it is, if it includes lace, I'm all over it.
Lace is the sort of material that, the more you learn about it and what goes into it, the more you love it. And while there's a ton of cheap, mass-produced lace on the market today, nothing compares to the really fine stuff... like the French Leavers lace on the trim of this Marjolaine chemise.
Marjolaine is a brand that's really popular in France and Belgium (ostensibly as a less expensive alternative to Carine Gilson), but hasn't really caught on in America. And that's a shame because they were one of my favorite booths to visit at the Paris Salon International de la Lingerie.
I love everything about this piece, from the soft contrast of the blush lace and turquoise silk, to the semi-transparent lace bodice, to the lace-trimmed hem. It's on my lust lust... and one of the pieces I wish I could afford for my bridal trousseau.
This Marjolaine chemise is $294.88 and available from Cazar Lingerie.