Lingerie Review: Curvy Kate 'Portia' Balconette Bra Set
Note: I purchased this lingerie with my own money. Curvy Kate is unaffiliated with this review.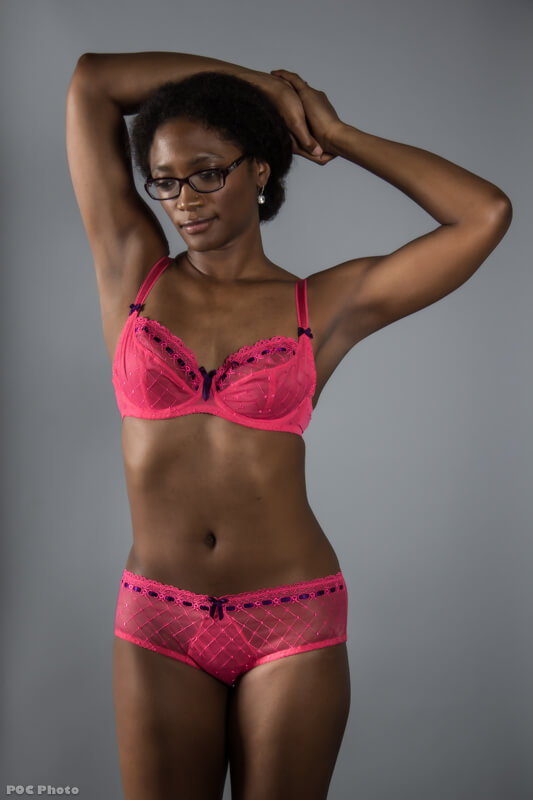 It's been a minute since I've written a lingerie review. The issue, obviously, hasn't been a lack of items to review (I have enough lingerie I've bought personally to keep TLA knee-deep in reviews for the next year or so), rather, I had a bit of a crisis of confidence regarding the way I write reviews. As the saying goes, to keep a long story short, I wasn't sure if I was going about reviews in the right way. I wondered if my emphasis on how pieces fit me (as opposed to more "objective" reviews like the length of a band or the width of a wire) was misplaced. And until I resolved that, I held off on writing reviews for awhile.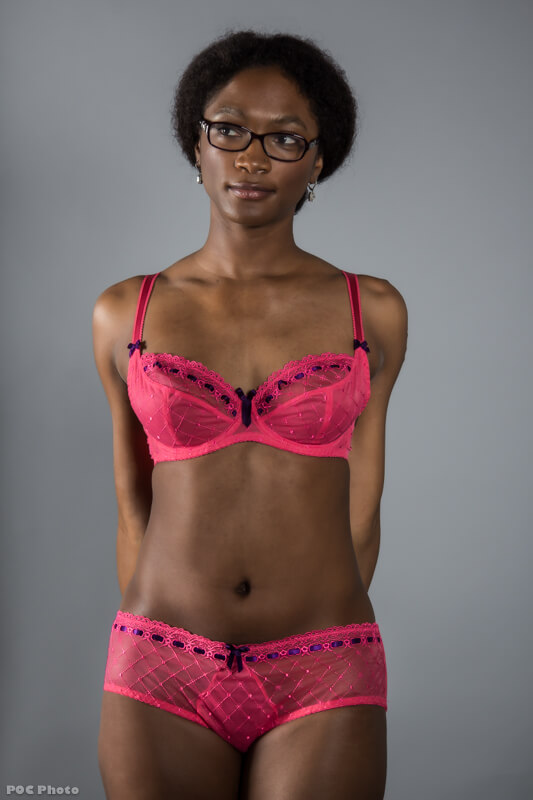 Well, I've since come around to being totally okay with the way we write reviews on TLA. While those kind of objective fit details absolutely have a place, I also believe it's important to get a sense of how brands work for a wide range of body types... and a wide range of priorities. There still aren't any lingerie bloggers who really match up with me in terms of body type, preferred size, and taste preferences. And since the entire reason I started blogging was to share what I loved (and why I loved it), it just makes sense to think of lingerie reviews as a continuation of that. So my very first review "back in the game," so to speak, is of a brand I've wanted to try for years: Curvy Kate.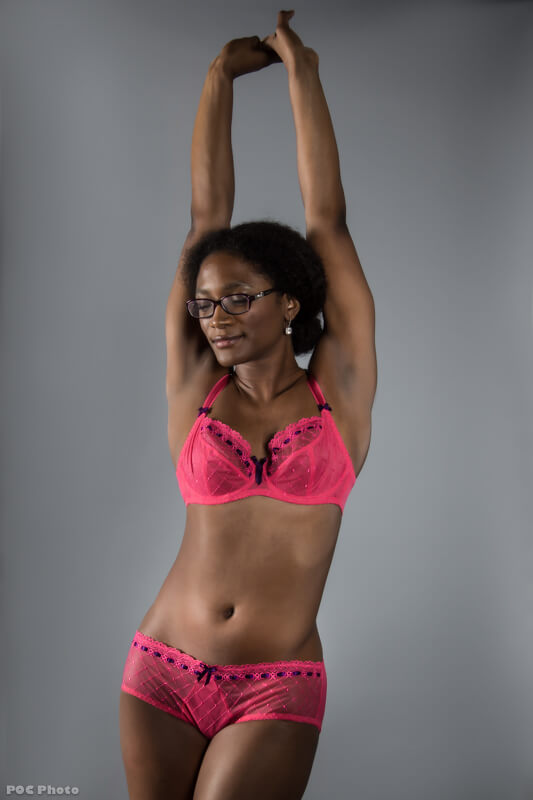 Over the last year or so, through a combination of getting older and getting out of shape, I've been in a better position to try full bust brands (more squish = less pain). While my preferred bra size is still about two sister sizes over from what modern-day size charts would put me in (34C instead of 30DD/E), it's been really fascinating to get a sense of how full bust brands differ from straight size brands in terms of fit and construction... even if the cups are technically the same volume. My previous trials with full bust bra brands Empreinte and Miss Mandalay felt very "intense" for my more shallow, self-supported shape. There was a lot of wire and a lot of cup, two qualities I'm not really looking for in my bras.
For my first try with Curvy Kate, I picked up their classic 'Portia' balconette in a vibrant watermelon/plum (you can see it here in black/pink). I'm really into cut-and-sewn bras right now, and I loved the criss-cross pattern on the mesh. I'm also trying to move away from buying everything in black (an ongoing goal that I'm still failing pretty miserably at), so it was fun to experiment with what's basically a hot pink. I ordered the bra in a size 32D and the knicker in a size L.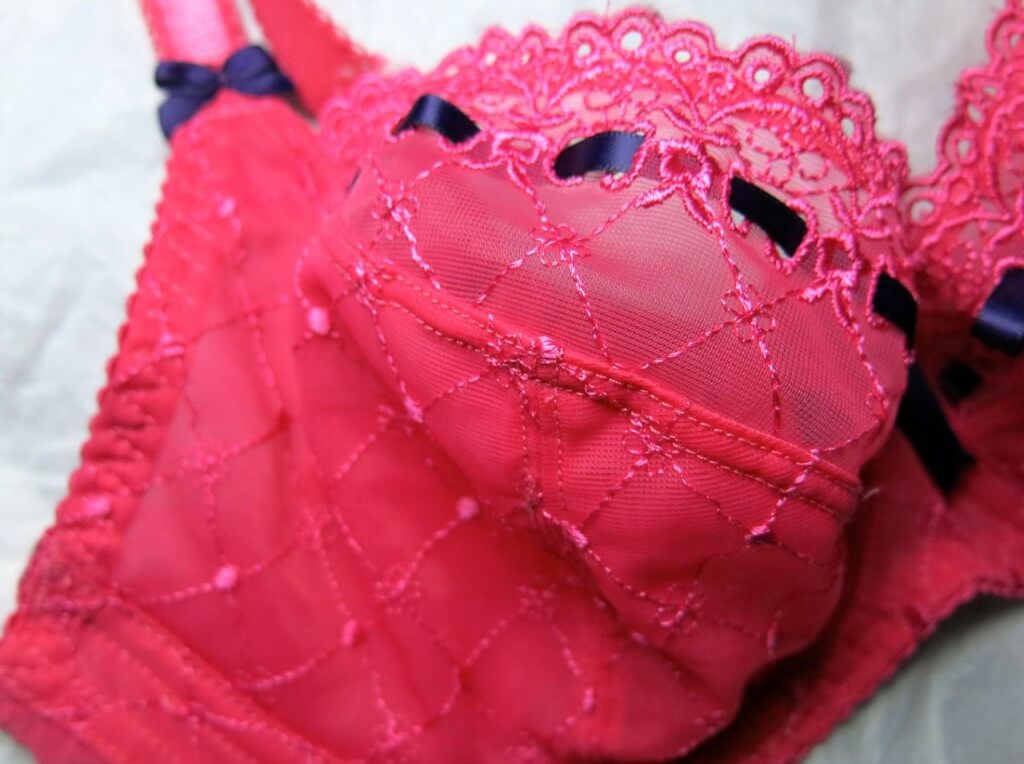 Upon receipt, my first impressions of the bra were that it's very well-constructed. The mesh felt wonderful to the touch, not stiff or scratchy. The stitching was tight. And I enjoyed little details like the eyelet lace and ribbon trim at the top of the cups. Regarding fit, my chief concern when going a size down from what I usually wear is the tightness of the band, but I didn't find the Portia band to be overly tight. It was snugger than what I'm used to, yes (usually I can fit a pumpkin beneath my bra band, so no big surprise there), but not painful or uncomfortable. Of course, that may mean it's actually too loose for most people needing more support. In truth, the band felt more like a slightly snug 34 instead of a 32.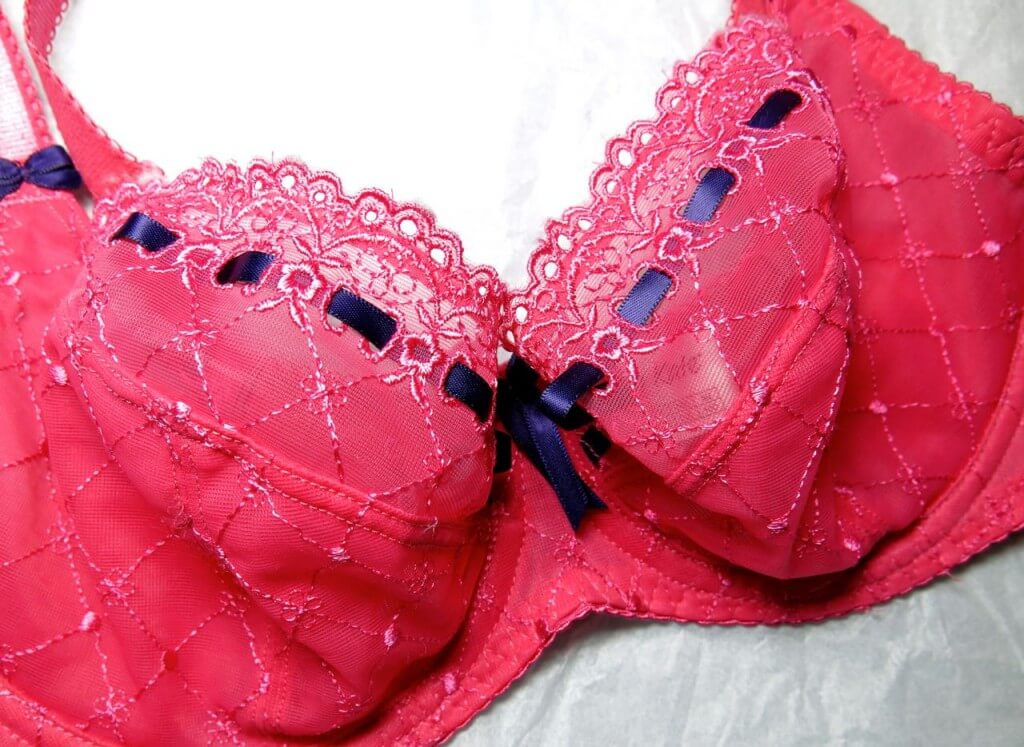 While the wires fully enclosed my breast tissue, I did have some gapping issues with the fabric of the cups in two places. The first was along the upper third of the cup (the eyelet and ribbon lace trim) which I expected since I have a shallower shape and no breast tissue to fill out the cup there. However, I didn't expect to have gapping along the outside edge of the cup as well (the side facing my armpit). There was just a lot of excess fabric and empty space. It wasn't uncomfortable, and it didn't really show through clothing, it was just an odd space to have fit issues for me. However, if you have breast tissue in that area, that kind of cut may be exactly what you're looking for.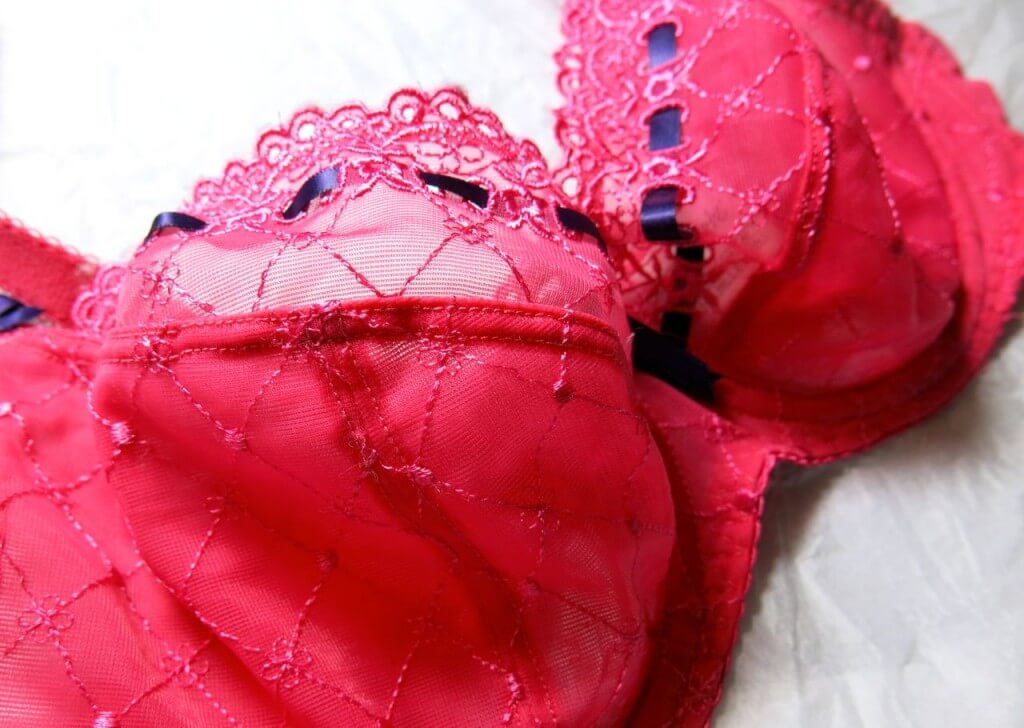 I really like how light the material feels against the body; I imagine this would be a perfect summer bra --- supportive yet still lightweight and without any extra bulk or padding. And I adore all the various colorways it comes in; it's great to have fashion-friendly options in up to a J cup. As with my other full bust bra experiments, the wires are a tad bit too intense for me (I get some digging in around the sternum and outer ribs, which may be the result of rib flare), but I didn't find it so uncomfortable that I was aching to take the bra off after only a few hours. Finally, I thought the knickers all right, just more or less unremarkable. They're pretty and they fit well (I'd even say they fit generously), just nothing exceptional. But if you're a big fan of matching sets (and this is a very cute matching set), they're totally worth picking up.  I am a bit worried about that ribbon eventually getting lost after repeated washings, but that's neither here nor there.
All in all, I have to say I'm happy with the Portia. If I suddenly found myself needing to wear a larger cup size, I think this bra would be one of the first I tried again. To see a review of the same bra in the same colorway, take a look at my fellow lingerie blogger Sweet Nothings NYC.
Have you worn the Curvy Kate Portia? If so, what did you think of it? Please share your thoughts in the comments!