New Lingerie Addict Photos from Old School Pinups!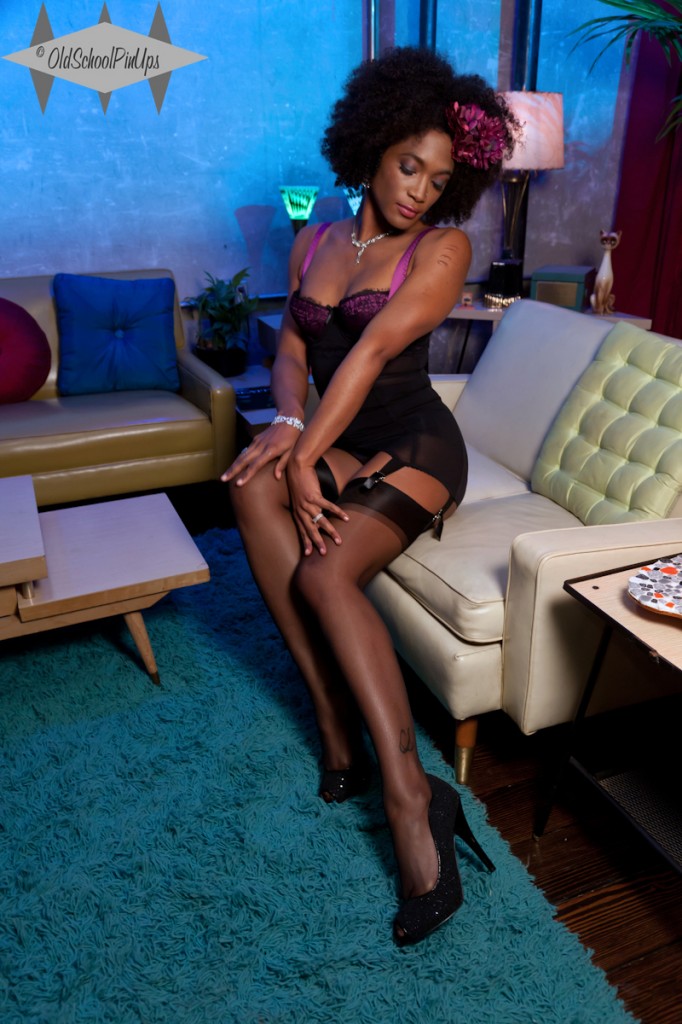 A few weeks ago, just before the big Orchard Corset meetup in fact, I did a quick photoshoot with Lance and Trixie of Old School Pinups in Pike Place Market. Not coincidentally, Old School Pinups is also where the event was held, so it was a real treat to get to know the space before I played hostess to a crowd. In case you haven't been there (and I have no reason to assume you have, of course), it's really a perfect set-up. The space is divided into about a half dozen "rooms" ranging from a den to a kitchen to a bedroom, allowing for a variety of looks and sets. And that's not even getting into the convenience of the downtown Pike Place location!
Beyond than all that though, I really enjoyed working with Lance and Trixie. I'm actually kind of picky about who I photograph with. I'm not a model. I just kind of show up and take pictures for fun with my friends, so comfort with the photographer is paramount for me. And when you're working with someone, especially someone new, those pictures are a combination of how you actually look and how the photographer sees you. Your features are filtered through their style, so you have to really trust that they know what they're doing, particularly if, like me, you're not 100% confident of angles and poses and whatnot.
Anyway, this set is the result of my first collaboration with them. I'm wearing the Kiss Me Deadly Sirena corselette and Van Doren shortie (both of those are affiliate links, but everyone already knows how much I adore KMD). The stockings are from Stockingirl (I think they may be this pair, but I've had them for an age so I'm not totally sure). I've got another photoshoot from Old School Pinups and a short video pending, but if you want a sneak peek, take a look at the official Lingerie Addict Instagram here. As always, thanks for viewing my new photos!