Lingerie of the Week: Rose Oil Lullaby Sleep Top and Shorts (By Sunday Intimates)
Disclosure: This blog post contains affiliate links. For a full list of our affiliate partners, please see the lower right sidebar of the blog.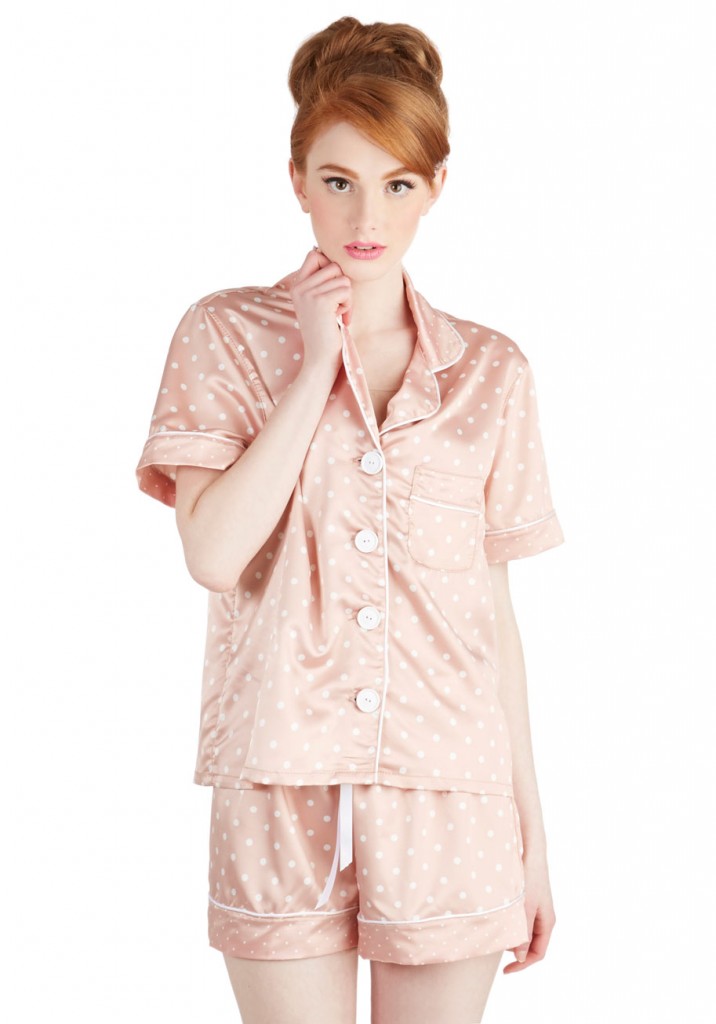 One of the hardest things for a new brand is finding stockists. Not only are you competing against a fairly saturated market (it's hard to reinvent the bra and America's lingerie industry is dominated by a few key players), it's also quite difficult to get buy-in from smaller lingerie shops. Boutiques usually want to see three or more seasons from a new brand before they make the decision to stock, and while their reasoning is sound (indie designers often need a few seasons to hone their aesthetic, sizing/fit issues, and manufacturing channels), it also means a lot of indie brands fizzle out waiting for someone to invest in them. It's a terrible Catch-22; being stocked in one place increases your chances of being stocked in others... but no one wants to be the first.
That's why I was so excited to see this 'Rose Oil Lullaby' pajama set while browsing ModCloth today. I don't really care for Modcloth's renaming practices, but I do care that this huge, immensely popular store is taking a risk on a small indie specializing in full busts. This sleep short set is made by Sunday Intimates, one of the brands I was most excited about at last season's market. This kind of buy-in, this seal of approval is a really big deal. And it's totally well-deserved because that pajama set is genuinely cute. I don't usually go for pinks or polka dots, but I like this. The top retails for $145.99, and the bottoms are $115.99. I hope someone on Modcloth buys and reviews a set soon, as I'd really like to hear details about the fit and feel. Until then, congratulations to Sunday Intimates. I hope it's the first of many more stockists to come.
What do you think of this pajama set? Would something like it belong in your lingerie wardrobe? And what do you think about this whole re-naming business anyway? You all know it's a pet peeve of mine, but is anyone else bothered by it too?