Karolina Laskowska A/W 2014-2015
Disclosure: Karolina Laskowska is a columnist for The Lingerie Addict.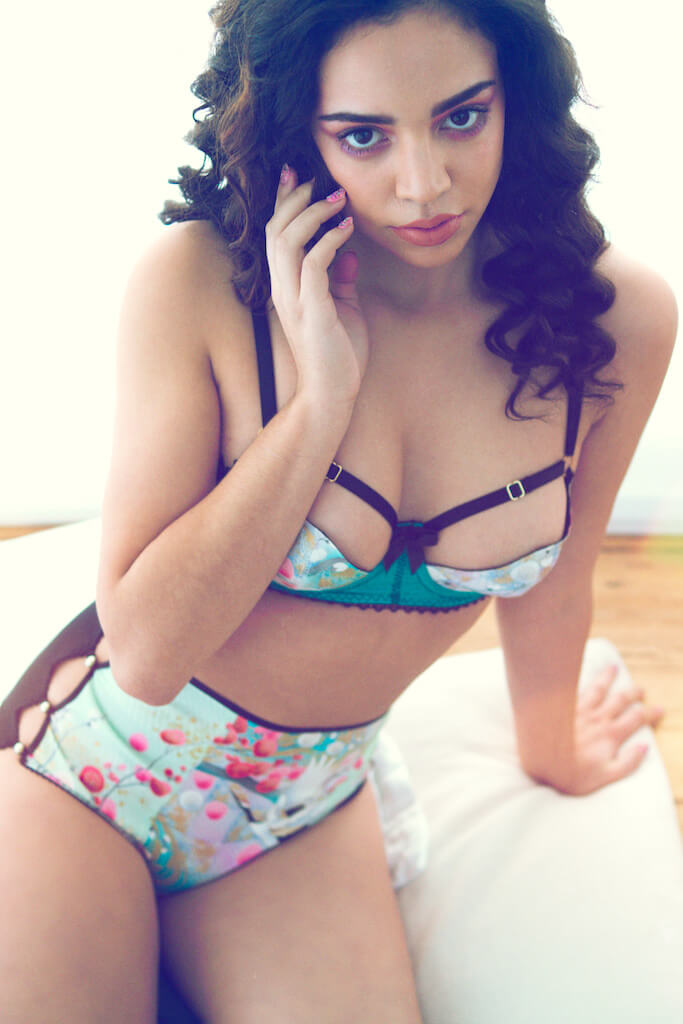 Inviting Karolina Laskowska to write for TLA is probably one of the best decisions I've made for this blog. When she first applied, she was "just" a soon-to-be lingerie designer with lots of big ideas. Now, she's an up-and-coming lingerie designer on multiple "One to Watch" lists. I know Karolina, both the designer and the brand, will become a force to be reckoned with in the next five years. She's already one of the most exciting designers in the industry right now... and she hasn't even graduated.
The new A/W 2014-15 collection represents a major leap forward for the KL brand. Karolina Laskowska's vision, while always strong, has really coalesced with this season's pieces. Her strappy aesthetic is not only kicked up another notch with that insane garter belt (see below), the designer's commitment to gorgeous, truly luxurious textiles is more evident than ever before with her choices of vintage silks and antique laces. This isn't designer lingerie masquerading as luxurious; it is a true luxury experience from top to bottom. This collection is also the brand's first foray into collaboration. While Karolina Laskowska designed all the corsets, they're being made by noted corsetiere Ava Corsetry
It's been incredibly thrilling to have watched Karolina build a brand from the ground up. In an era when so many high-end brand are anything but, it's refreshing to see a new designer taking risks, pushing boundaries, and really emerging as a potential leader in the intimates industry.
What do you think of Karolina Laskowska's new collection? Any standout favorites?
Credits: