NYC Lingerie Market S/S 2014
Disclosure: This post contains affiliate links.
In what's apparently become a new Lingerie Addict tradition, I got sick again during this season's lingerie market and wound up bedridden, most regrettably during most of our industry's big lingerie tradeshow, CurveNY. Honestly, for the last few weeks, I've been debating if I should even write a market week roundup. Most of my photos are on my iPhone and were meant, not for this blog post, but as bookmarks for which booths to visit again when I returned to the Javits center. Still, there are a few designers and a few items I wanted to make sure I spotlighted this season because I saw some amazing work that deserves to be featured front and center. There won't be as much text as usual accompanying this year's report (sitting down and talking with everyone was also on my to-do list for the next day), but I hope you can forgive me.
One name in particular that didn't make it into this post because of a lack of pictures is Mimi Holliday, and in particular their Liberty London floral print lingerie. Mimi Holliday isn't a brand that fits me well, so I don't usually check them out, but this print makes me want to give them another try. I'd also like to mention a booth that I didn't have a chance to stop by, but that everyone was talking about --- Cheek Frills. Apparently, they're the new name in super cute, super comfy knickers and I can't wait to try them. The rest of the designers I had a chance to meet are below. Here's hoping next season's market is blissfully illness free.
Angela Friedman
Hands down, the designer I was most blown away by this season was Angela Friedman. Not only is she making gorgeous, impeccably crafted lingerie worthy of the finest boutiques in the world (and I don't say that lightly), she's also done it without forgetting her corsetry roots. I'm almost a bit afraid of buying something from her because I'm worried that once I start, I won't be able to stop. The lace, the silk, the mesh... everything about this S/S '14 line is perfection.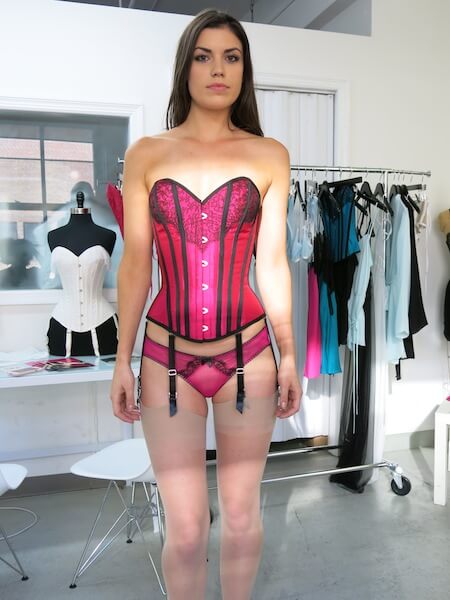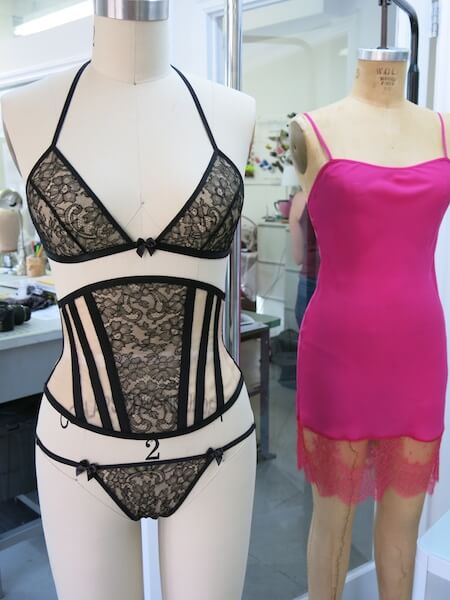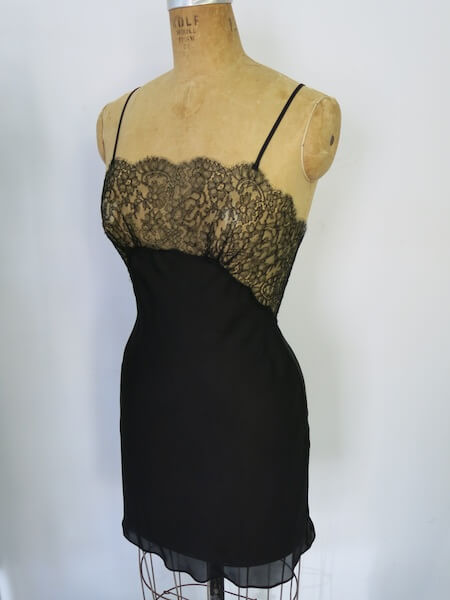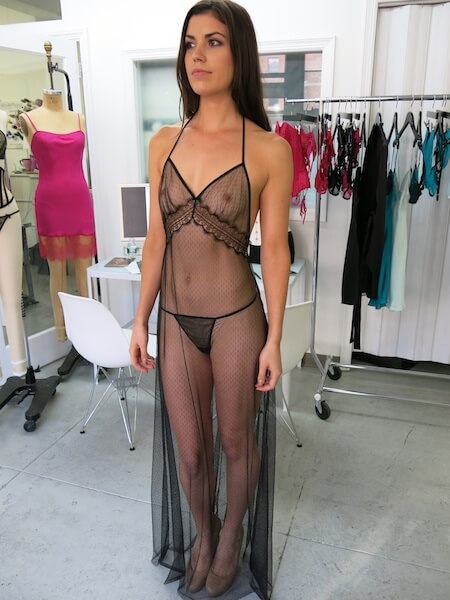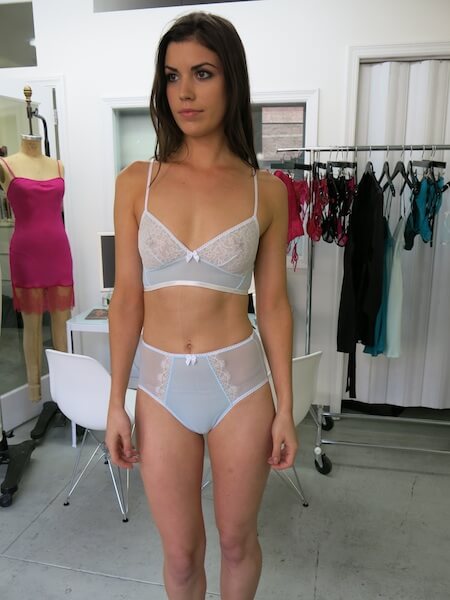 Relique Lingerie
As much as I love my laces and satins, I've had a growing interest in lingerie that isn't so overtly feminine. And I'm really getting into lingerie that uses color blocking and seaming instead of padding and ruffles to create a silhouette. While I don't have anything like Relique in my closet, I'm glad they're in the industry. The lingerie aficionado in me (that chick who loves lingerie just for the sake of lingerie) is really digging this brand's aesthetic.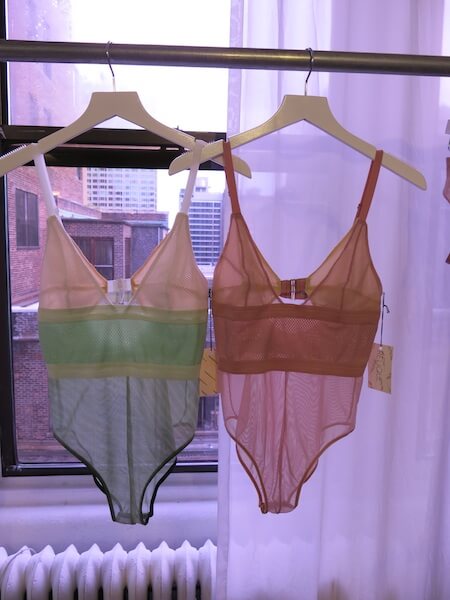 Dottie's Delights
My love affair with Dottie's Delights is well known on this blog. Stephanie Kuhr is a designer I've kept up with from her very first girdles on Etsy, and it makes me beyond excited to see that she's not only still in the industry, but she's constantly refining and furthering her craft. Next season's green scrollwork bullet bra utilizes vintage lace and trimmings (a perfect example of upcycling if I ever saw one!), and she always manages to find the most exquisite laces for items like the gartered boyshort shown below.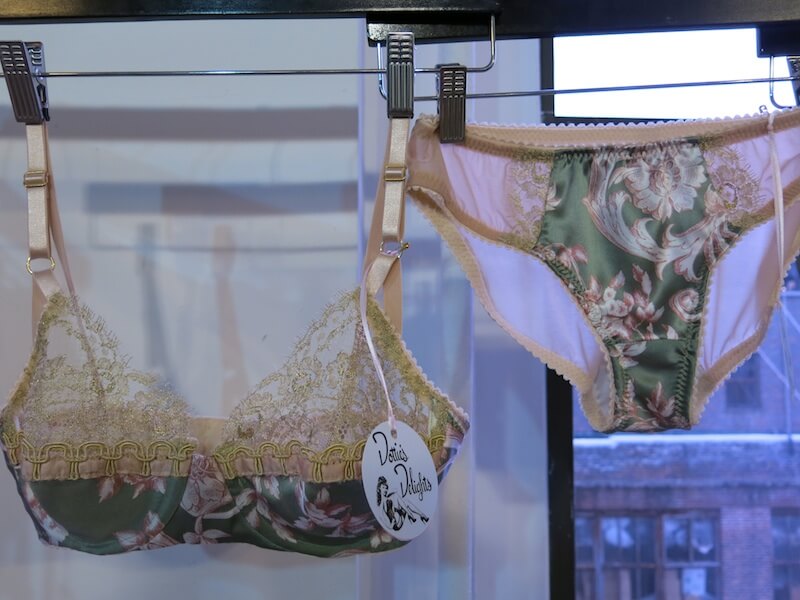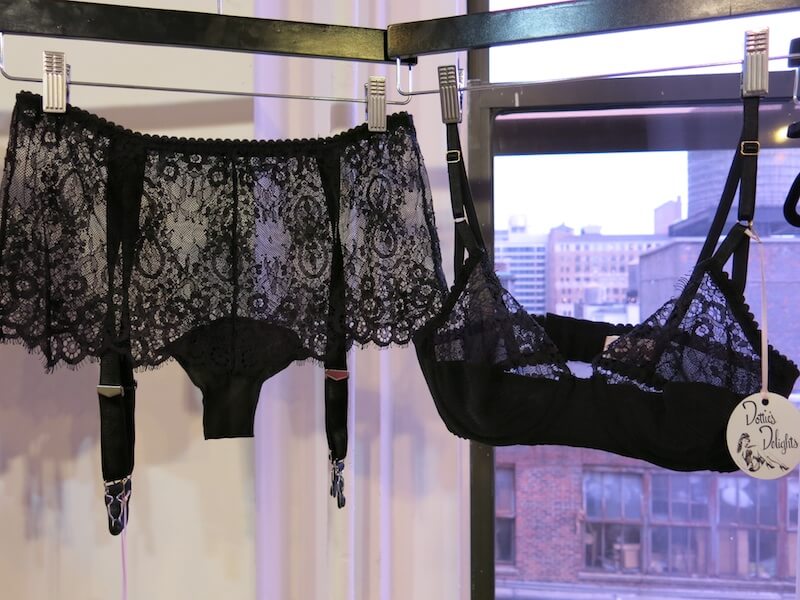 NOE Undergarments
NOE Undergarments is a brand I hadn't paid that much attention to before market. I thought the collection was all right, but none of their pieces really stood out. Then I saw the line styled during LingerieFW, and I finally got it. I see this company as being in the same vein as Relique Lingerie, a non-traditional but still womanly alternative for ladies who aren't into the frilly side of lingerie. The sheer mesh maxi-dresses and x-front half slip were definite standouts to me.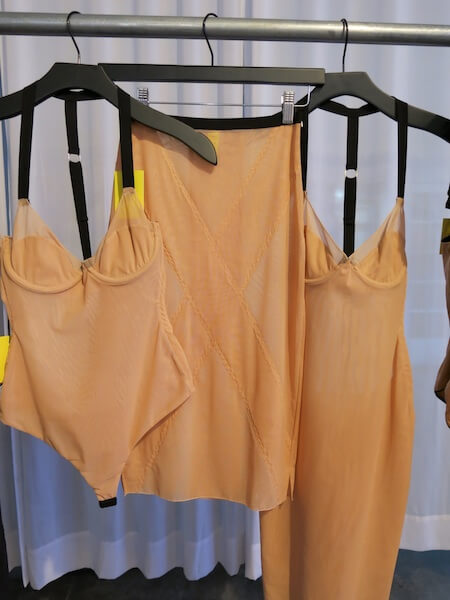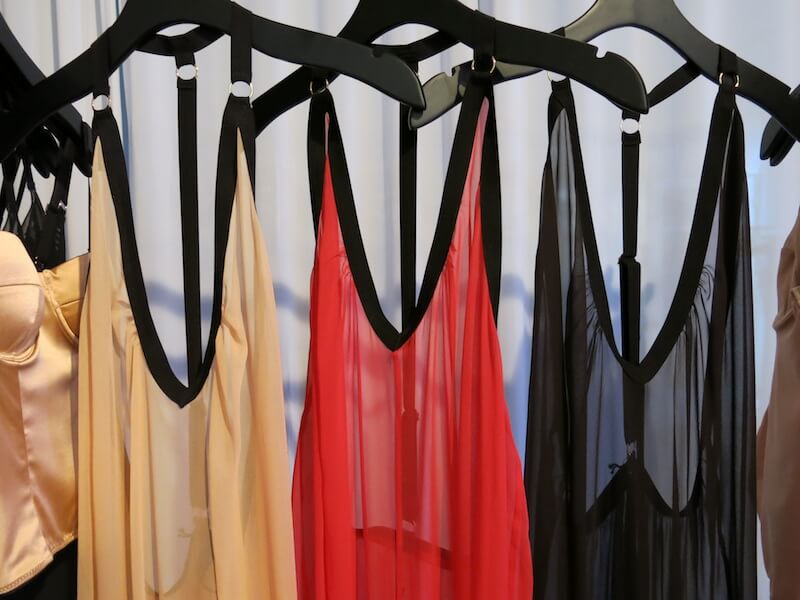 Kiss Kill Lingerie
Kiss Kill Lingerie brings a fun, laid-back, almost surfer-esque vibe to the world of fashionable lingerie. This is a brand I absolutely planned to get back to on my second day of Curve because I saw several items I quite liked (including some leopard print ones, of course). As it is, I'm glad I got a shot of my favorite piece... this stellar gold foil star print on sheer black mesh.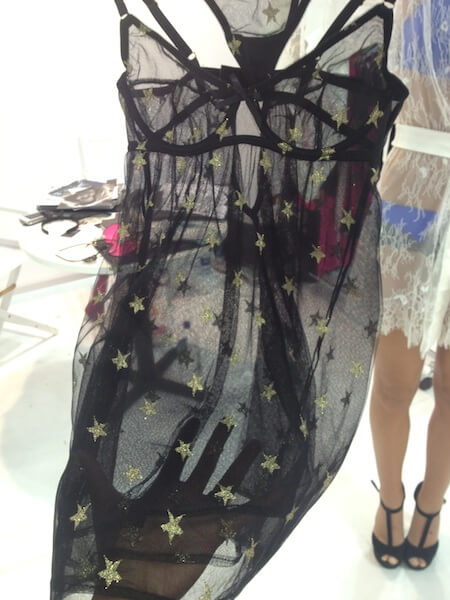 Dirty Pretty Things
Another brand I only managed to get one shot of, I think of Dirty Pretty Things as the perfect high-end line for younger customers with a bit of cash to burn. I saw several pieces that made me think "festival" and I've never even been to a festival. I think there's a tendency to think that young women only want cheap lingerie, but the popularity of Dirty Pretty Things shows that definitely not the case. Like everyone else, they just want lingerie to fit their style.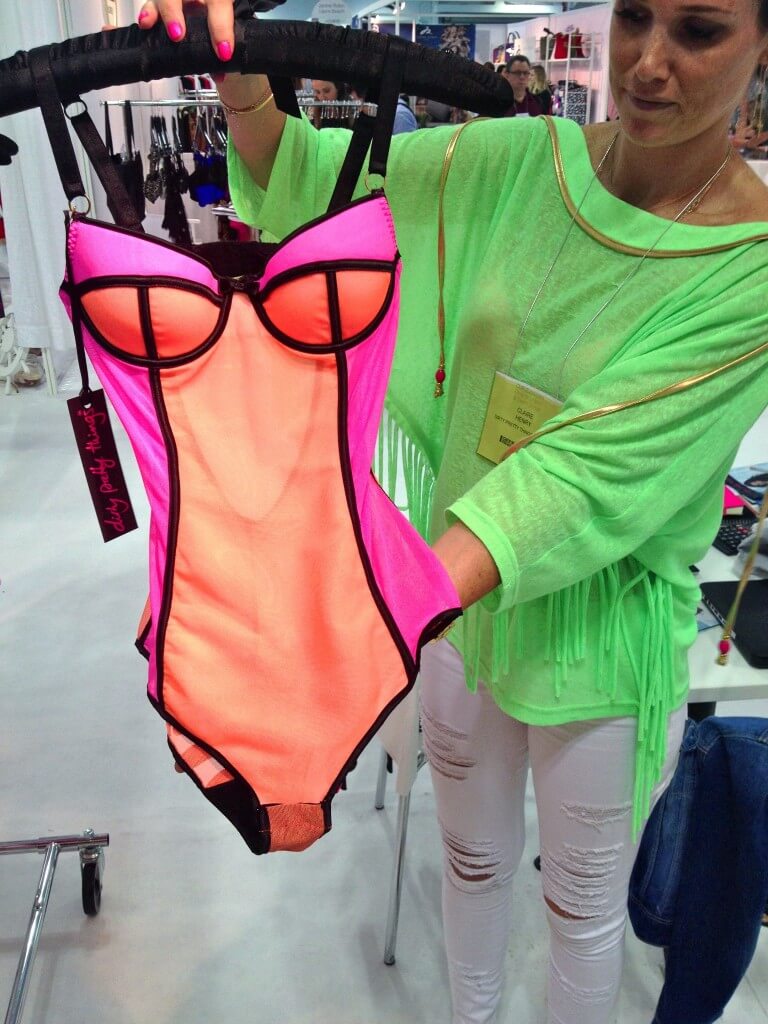 Sunday Intimates
THE line everyone was talking about this season, Sunday Intimates is poised to make major waves in the full bust world. It's been years since a brand has gotten this much pre-launch buzz (especially sans celebrity figurehead or PR team), and I hope that's a good sign retailers and boutiques will invest in this new indie. My favorite look was this peachy blush polka dot which also comes in an adorable pajama set.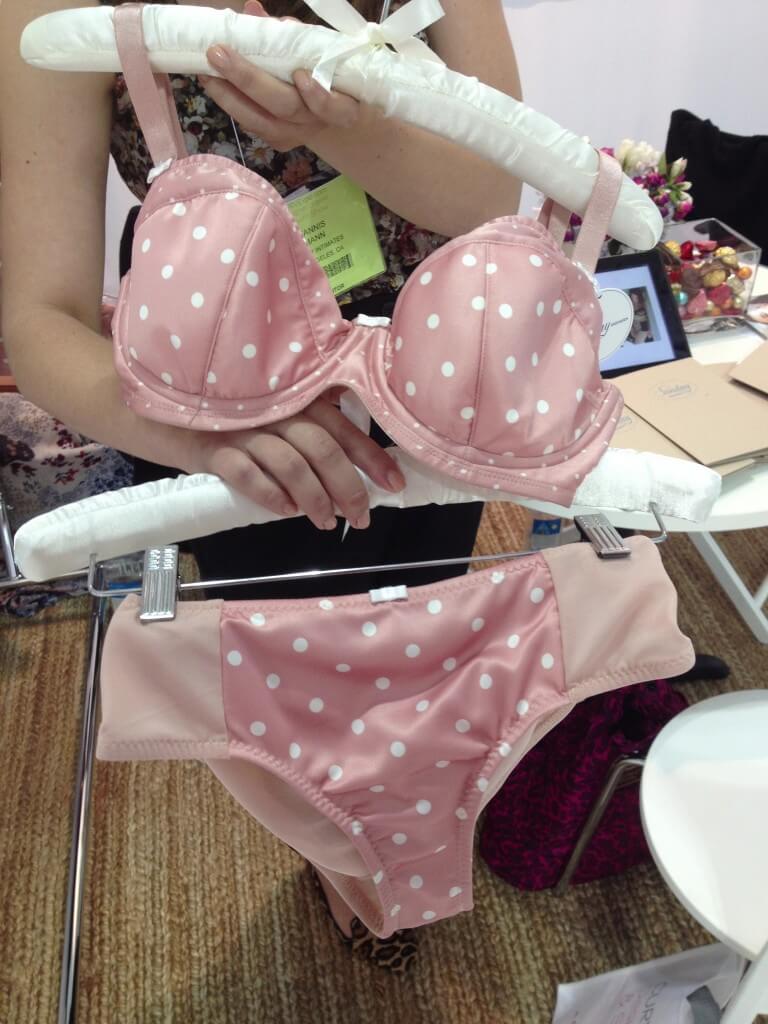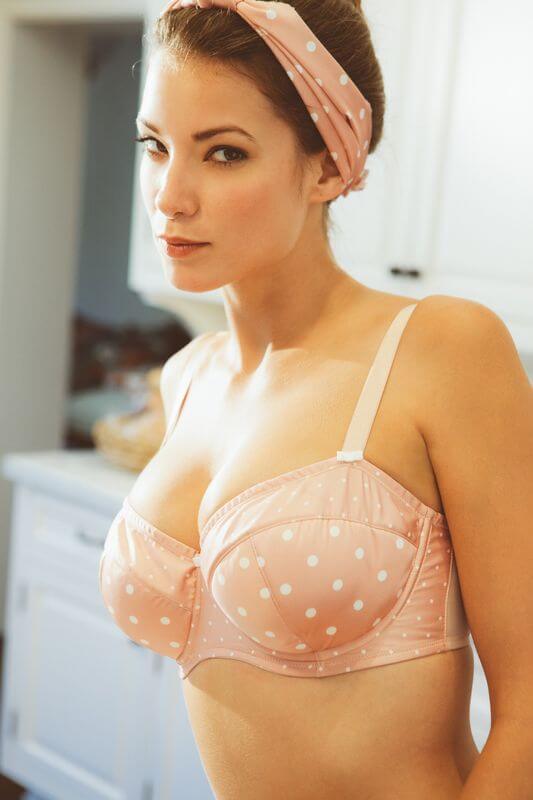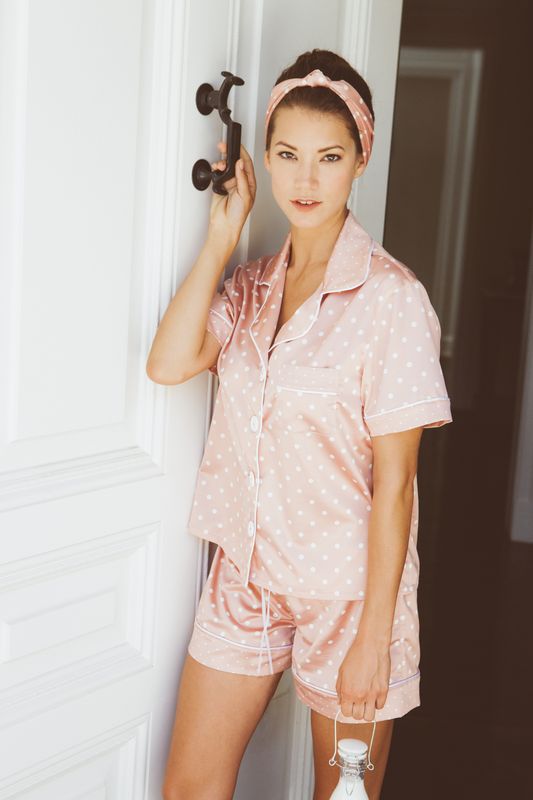 Curvy Couture
Curvy Couture is another brand I didn't exactly feel wowed by when I received their lookbook, but who impressed with their products. That's really why I like attending the tradeshows; so much of lingerie is how about it feels to the skin or looks to the eye... and that just can't be conveyed through a two-dimensional photograph. Curvy Couture specializes in bras up to a 44 band a G cup. This floral embroidered underwire was a favorite of mine.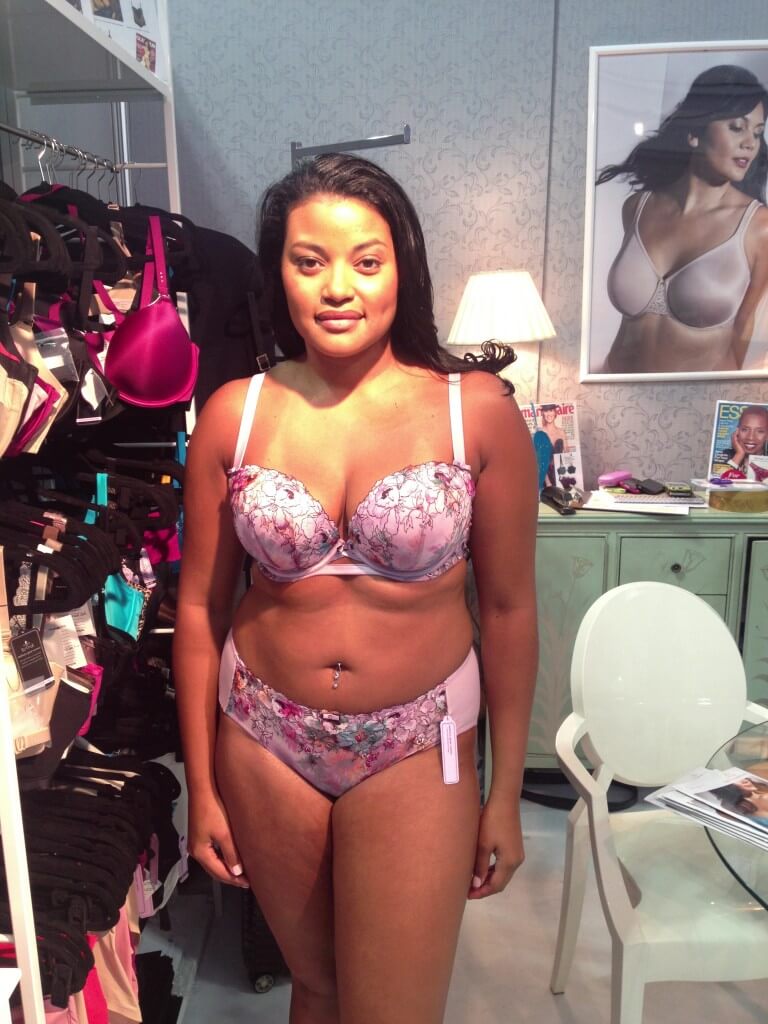 Nude Barre
Confession time... I am ecstatic about Nude Barre. And I don't care who knows it. As a darker-skinned woman, finding tights to match my skintone can be torture. I have far too many memories of having to settle on this oddly-flat, tannic acid brown shade because the only other colors available to me were several tones too light. Nude Barre makes tights in 16 glorious shades; they are on my must-try list for this winter.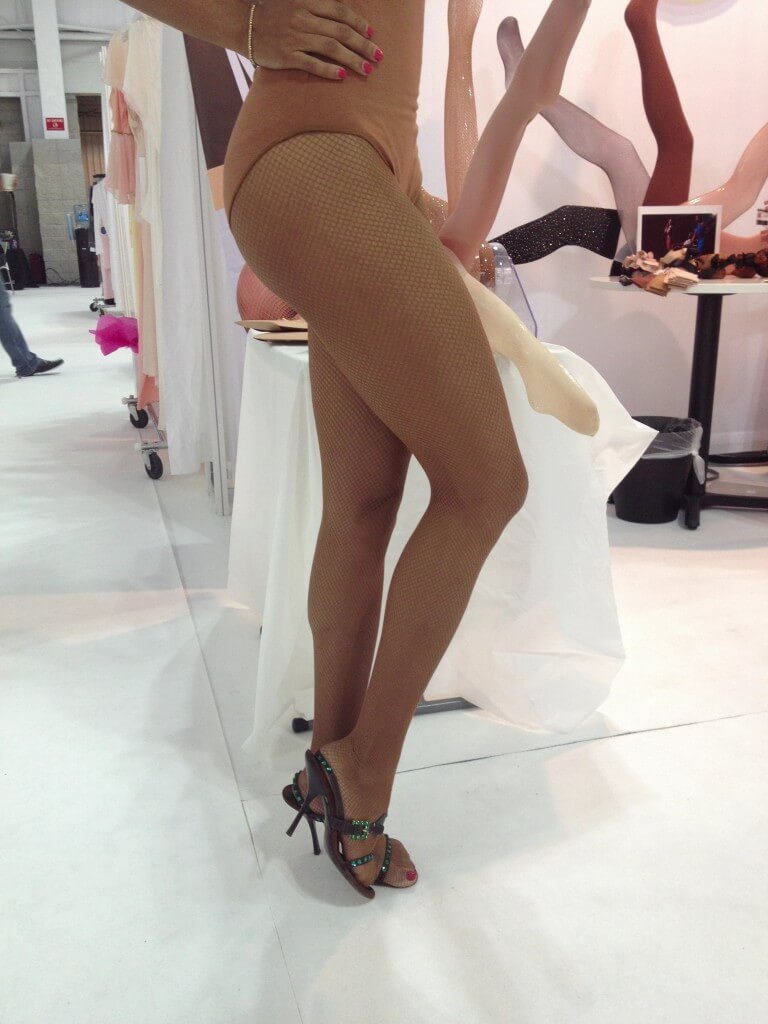 Between the Sheets
Like Dottie's Delights, everyone knows I'm a fan of Layla L'obatti's Between the Sheets by now. And like Dottie's Delights, I admire how Layla is constantly pushing herself and her brand, all while staying true to her commitment to ethical production and made in NYC manufacturing. While the new Venus in Play colorways definitely get me excited (I love that lounge set so, so much), I think the standout this season is BTS' gold leopard print black robe. I don't remember the price on this, but I do remember thinking it was way more affordable than I thought it would be. This kind of robe is perfect for the holiday season, and if black isn't your color, it also comes in navy blue and hot pink.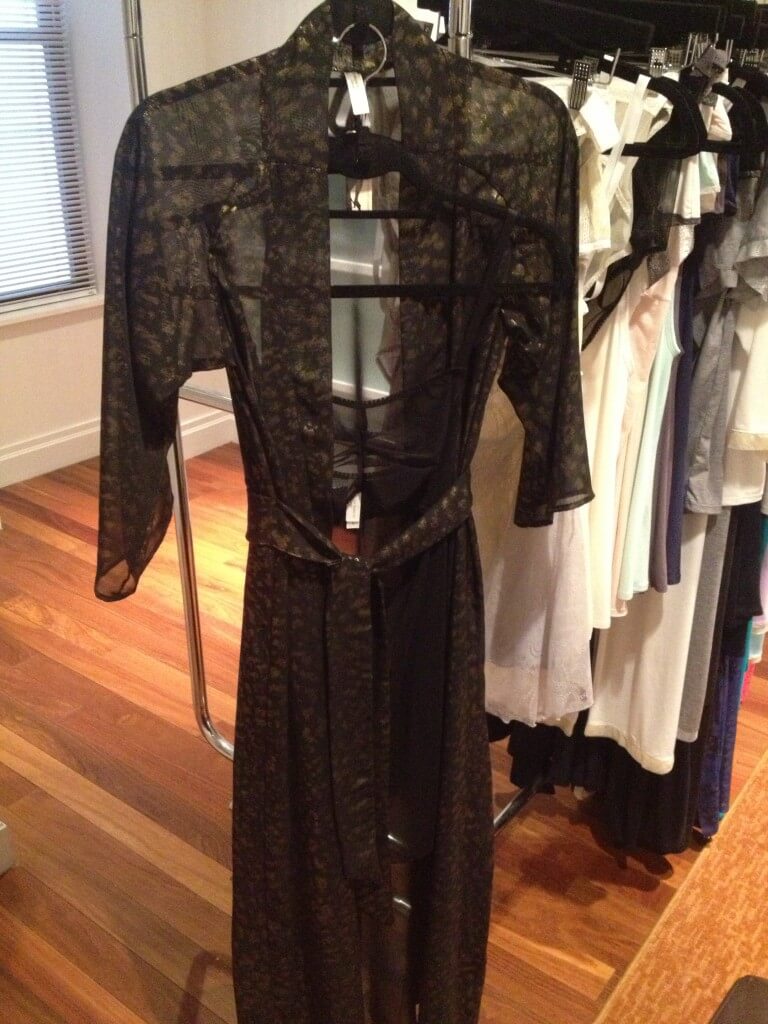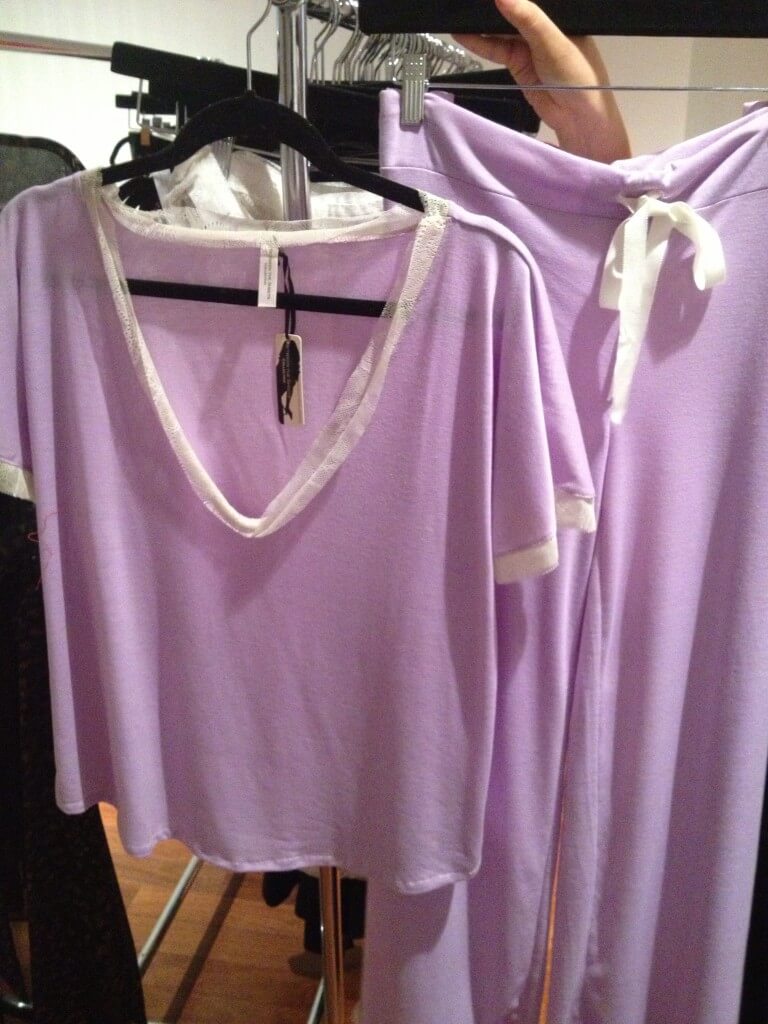 Hanky Panky
Beyond a shadow of a doubt, visiting Hanky Panky HQ was one of the highlights of my trip to NYC. I'm a bit of a lingerie geek (stating the obvious, I know) so going behind-the-scenes like this was a major thrill for me. I even got to meet the founders of Hanky Panky, Gale Epstein and Lida Orzeck. Unfortunately, I must have still had a case of cold brain because I didn't get a picture with these two amazing ladies. And I promise you now... the leopard print set shown below will be mine.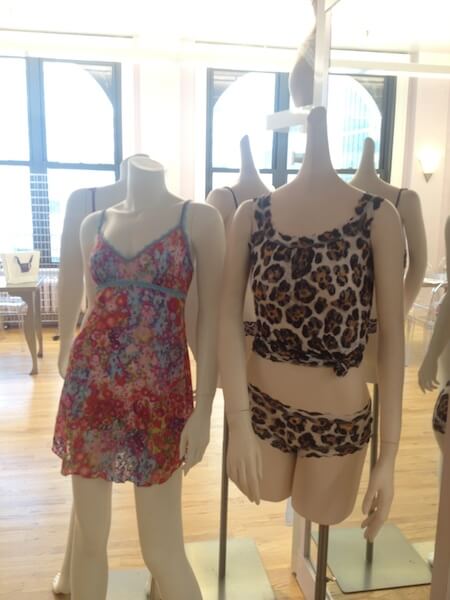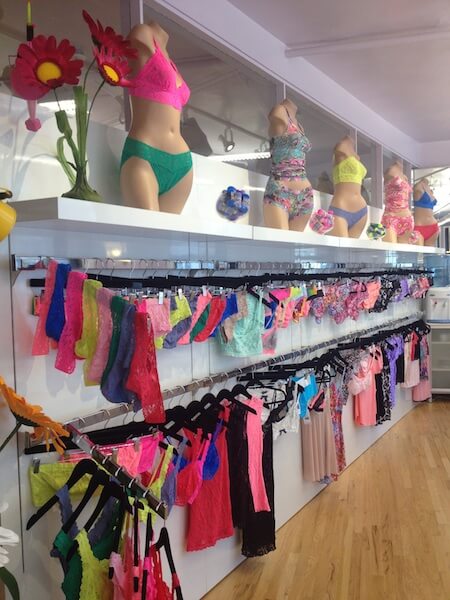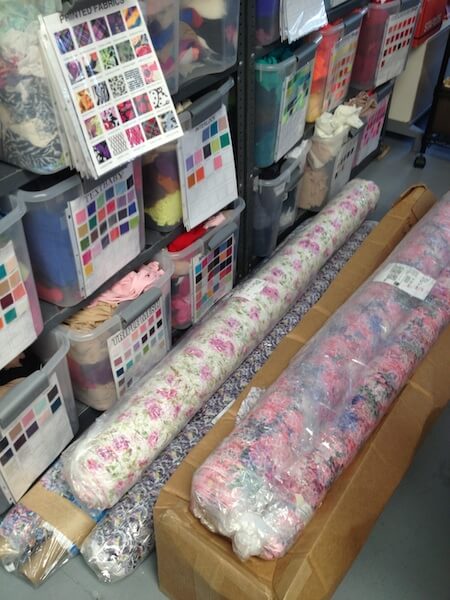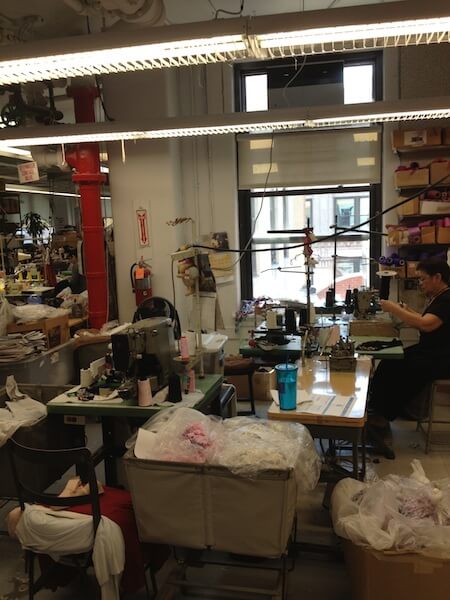 Natori
The other big highlight of my trip? Visiting Natori HQ! And meeting Josie Natori, who I was also too braindead to get a photograph with. Tone can be a hard thing to convey over the internet, and I don't want to come across like this kind of stuff is just part and parcel of what happens to me all the time. It isn't. I'm not the least bit bored or jaded by it. Instead, I am just impossibly elated that major players in the industry (like Natori, Eveden, and Hanky Panky) value what's happening here on The Lingerie Addict. Anyway, enough fangirling. I got to preview everything Natori is coming out with next season, from their super high-end luxe lingerie to their handmade caftans (which retail for four figures and are very popular in countries like to Dubai) to the junior-focused Josie label. I have so much admiration for female business owners; the kind of corporation Natori is now just blows my mind.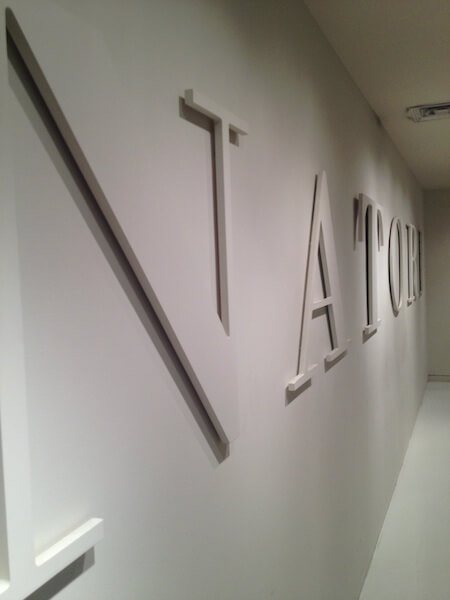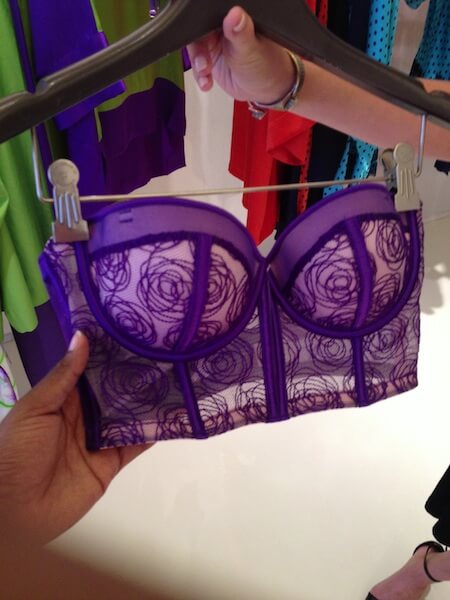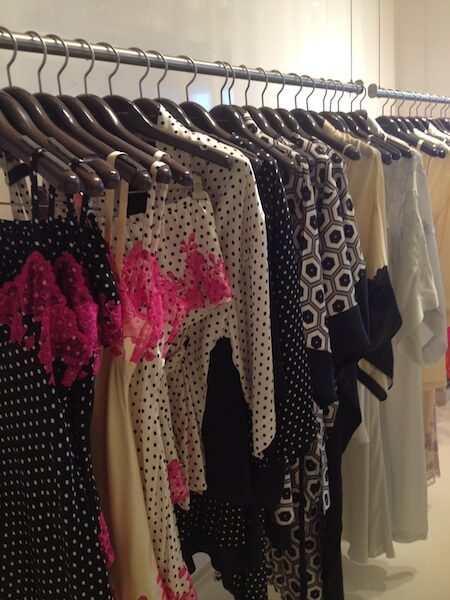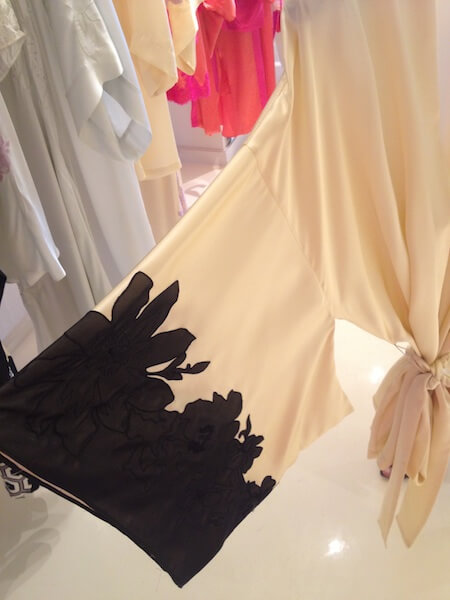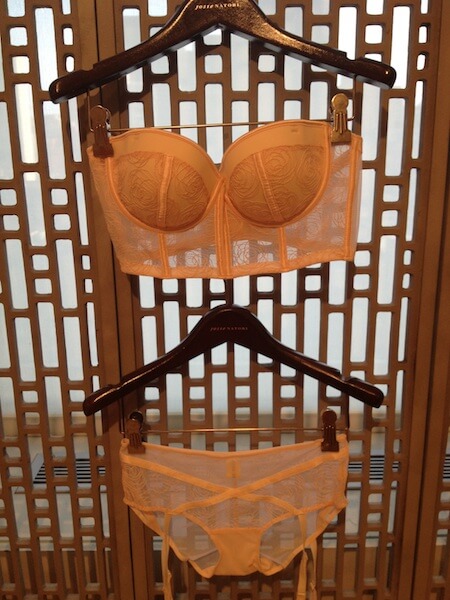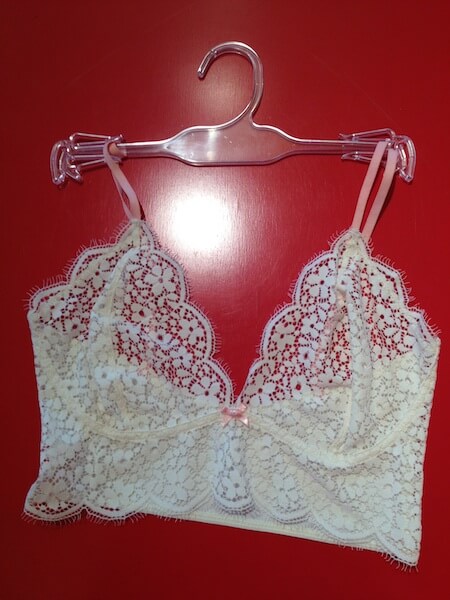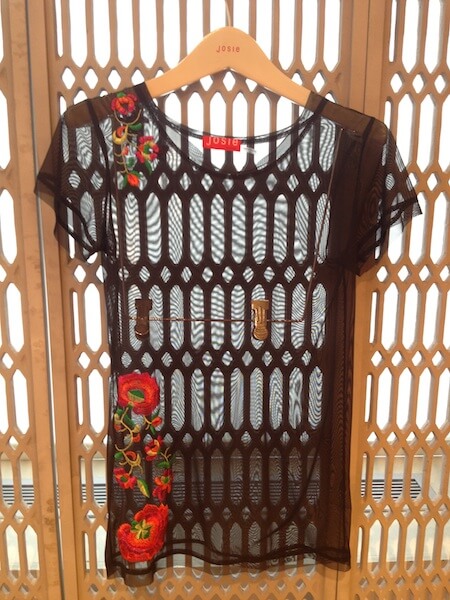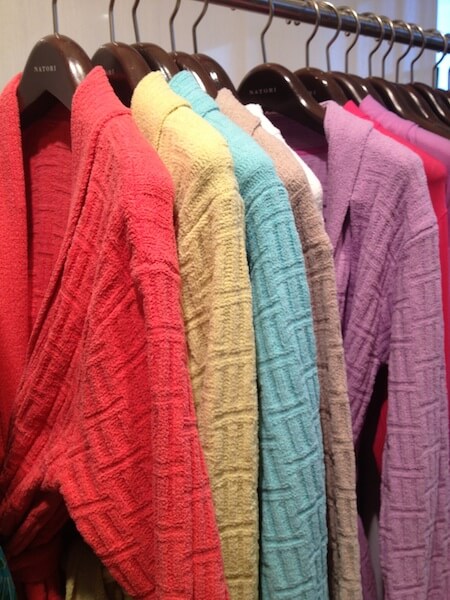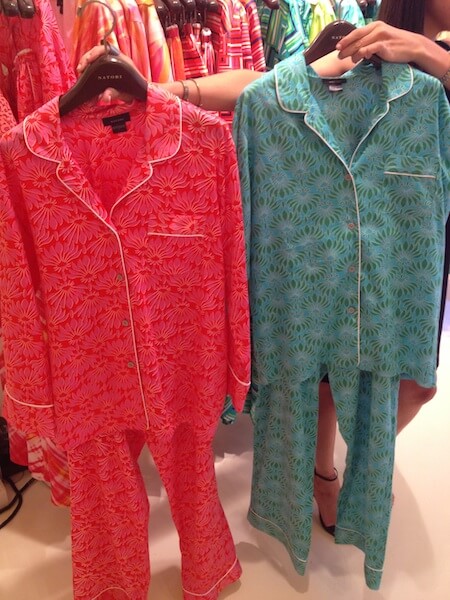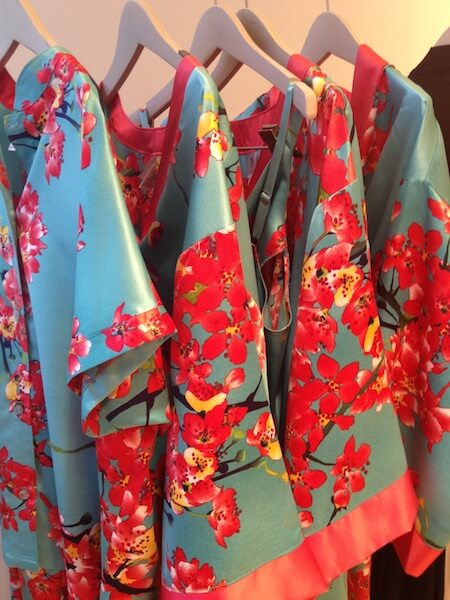 The Eveden Group
This was my second visit to the Eveden Group's headquarters, and like before, I had an excellent time. The Eveden Group, which was recently acquired by Wacoal, makes the lingerie brands Huit, Elomi, Freya, Fauve, Fantasie, and Goddess. Though I only wear one of those brands regularly (Huit), they're all really solid, fashionable labels at a really good price point.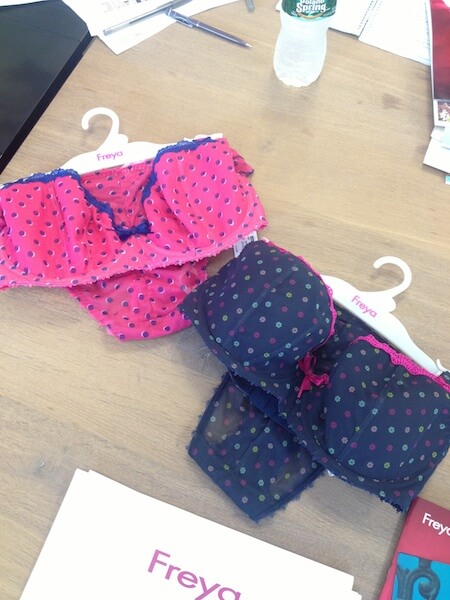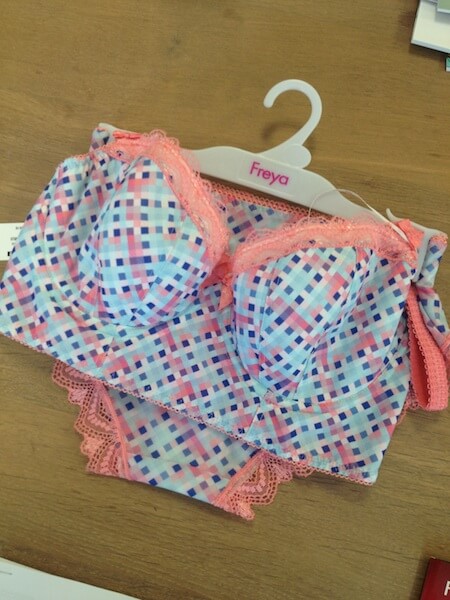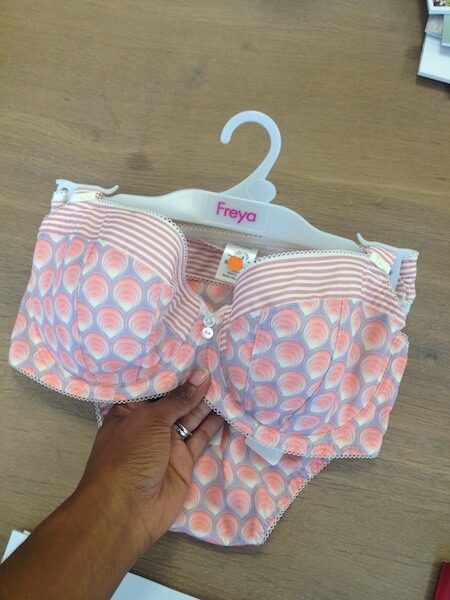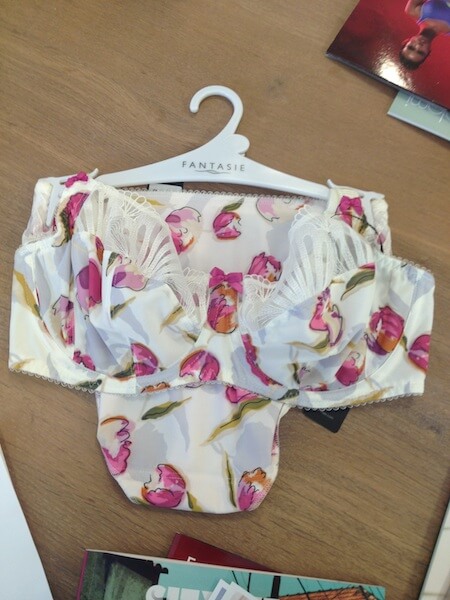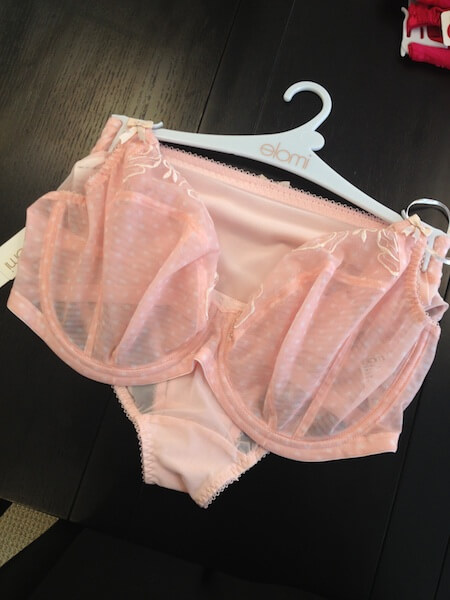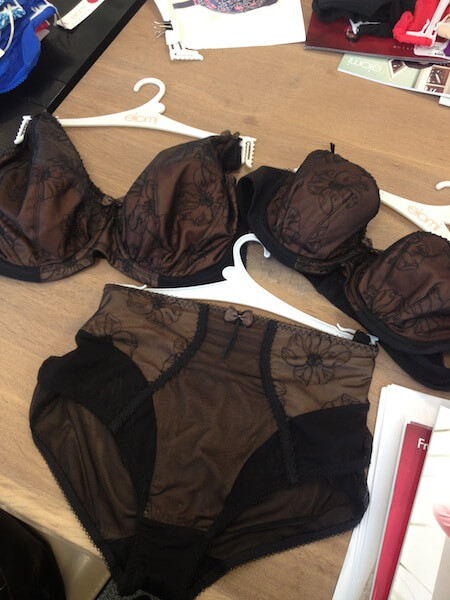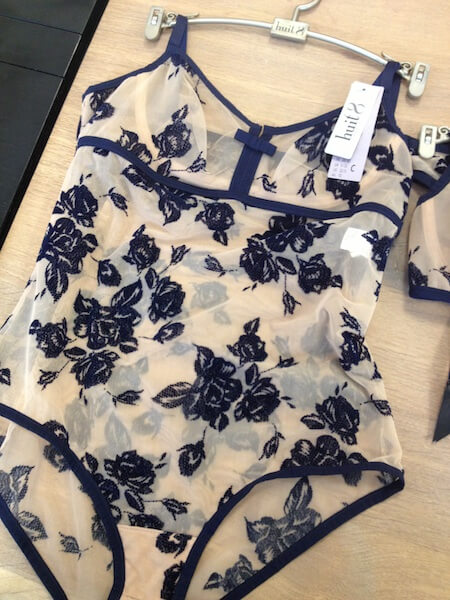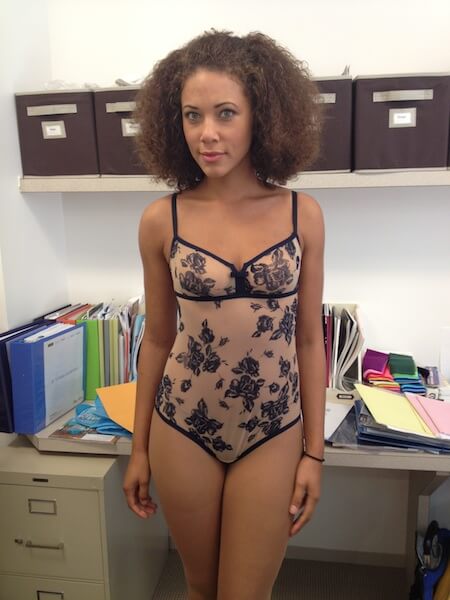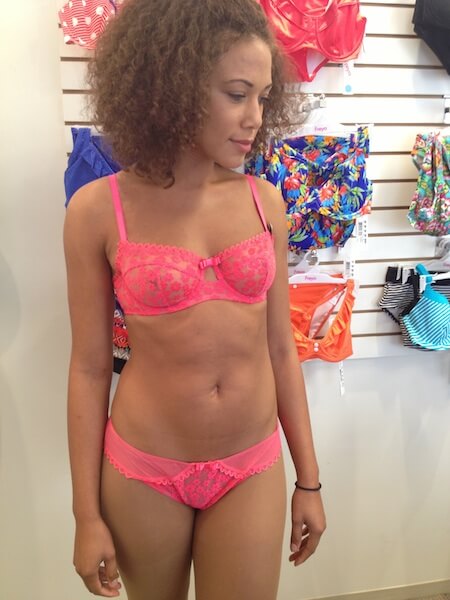 What are your favorite looks from this season's market? Are there any standouts for you I didn't get around to including in this blog post?