Lingerie of the Week: Implicite 'Obsession' Underwire Bra & Brief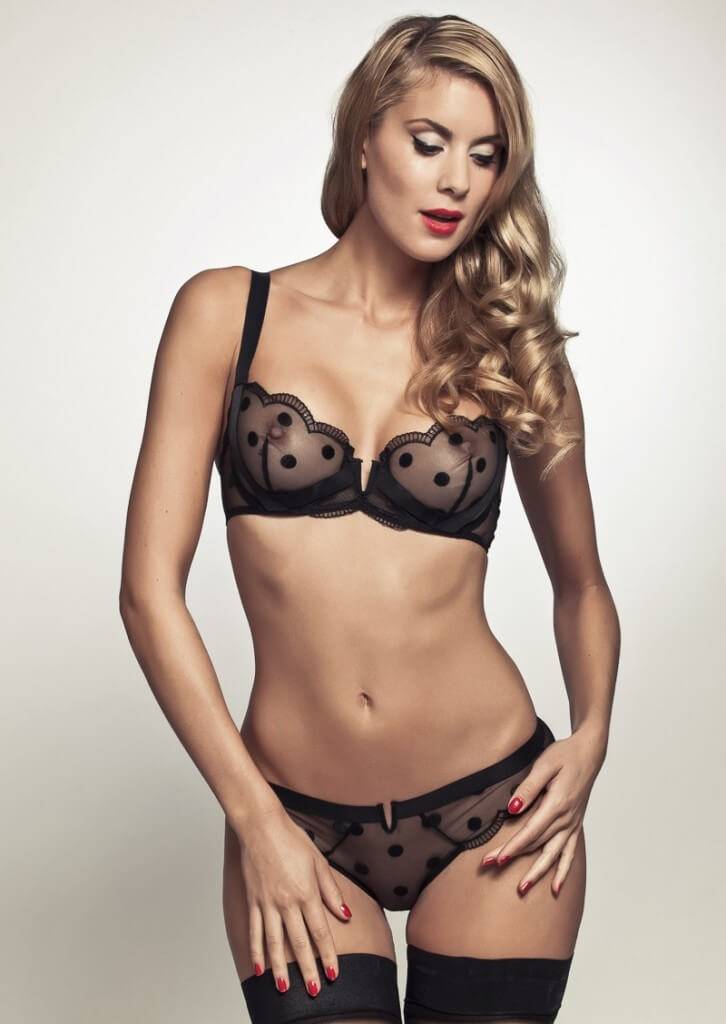 As I'm winding things down towards of the year, this seems like a great opportunity to shine a light on a few recent discoveries I didn't get a chance to highlight before. One of the things I love about writing The Lingerie Addict is that I'm always 'discovering' new brands. The fashion element of undergarments --- whether it's a new range, a new designer, or even a new fabric --- is what keeps me interested and engaged in the world of intimates. I never get tired of looking at lingerie and sharing something new with you.
My ever-present love for black mesh aside, lately, I've also been on a bit on a polka dot kick. I'm not sure why; I just think there's something both very classic and very playful about dots. And if you're reluctant to experiment with patterns (particularly the big, bright florals so popular in the lingerie industry), polka dots are an easy way to dabble with them.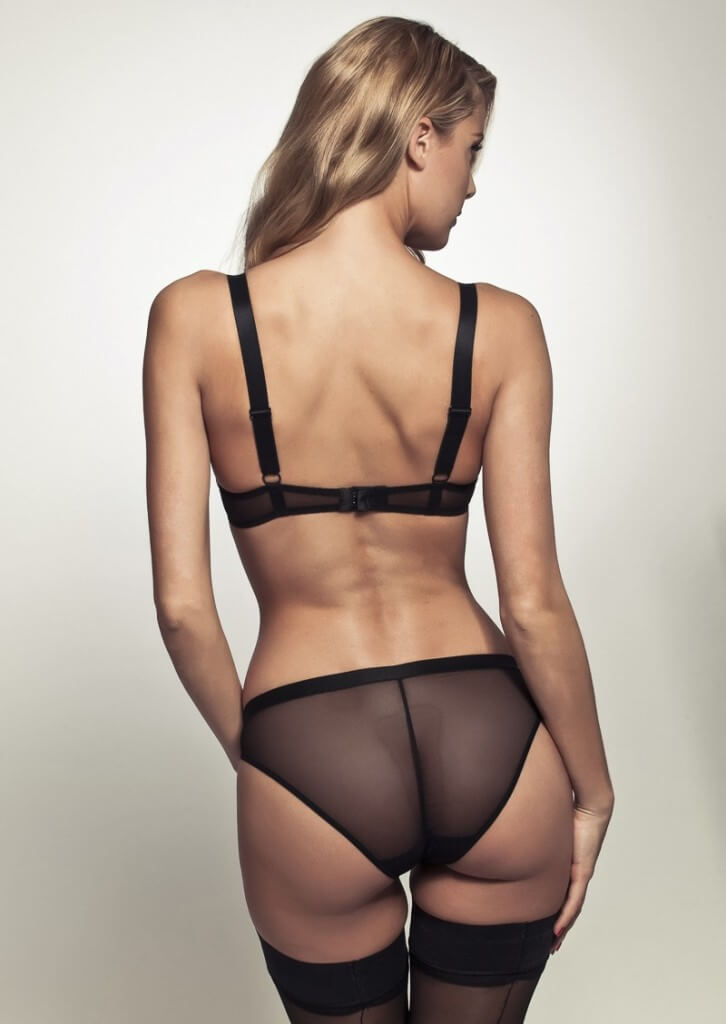 The Implicte Obsession bra and briefs set (sold through Pleasurements) would be right at home in my lingerie drawer. I was also pleasantly surprised at the price. From the looks of it, I was expecting both pieces to be upwards of $200, but the bra set costs €98 (approximately $134.83 USD). While I wouldn't dare call that cheap, it is in the realm of an attainable splurge for many women. There's also a matching suspender belt/waist cincher if you'd like to take things up another notch.
What do you think of Implicite? And if this is a brand you've tried before, how are the fit and quality? I'd love to hear your thoughts in the comments.