Lingerie Wishlist: Betty Blue's Loungerie 'Lucille' Robe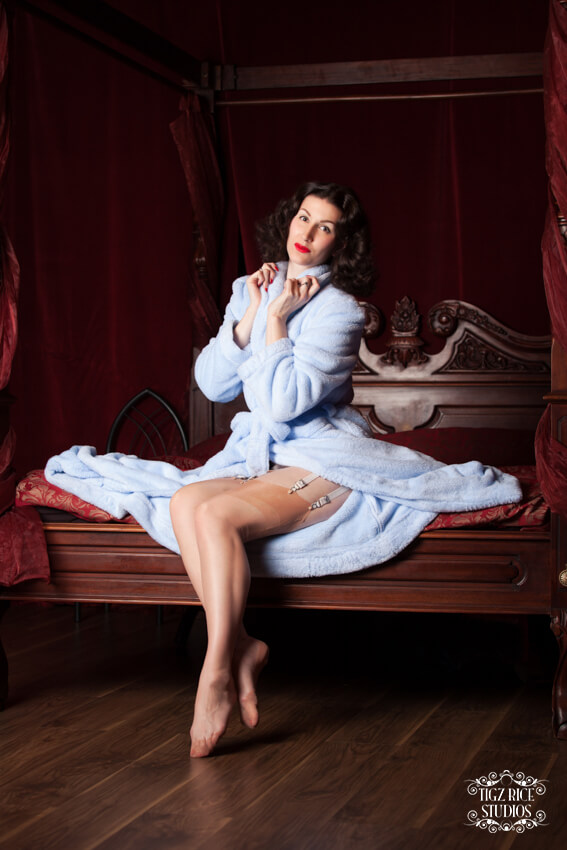 I don't know what the weather's like you where you live, but here it's cold. I always struggle with the winters here. It's not just the temperature; it's also how overcast and dreary things can be. All I want to do is curl up with a comfy robe and a cup (or three!) of hot tea. And if I could have my pick of any robe, it'd be this pale blue, fluffy, 'Lucille' robe from Betty Blue's Loungerie.
I know I've mentioned Betty Blue's a lot on the blog lately, but I'm just so smitten with everything she's come out with this season that I can't help it. The entire collection is eminently craveworthy. Alas, handmade quality and luxurious fabrics don't come cheap (nor should they), and this robe retails for £175.00 (approximately $285.53 USD). But if you like to keep the thermostat high all the time like me, maybe it'll save you money on your heating bill?
Betty Blue Loungerie's 'Lucille' robe is avaialble in sizes XS thru XL, fitting maximum measurements of 42-34-42." All items are handmade in the UK.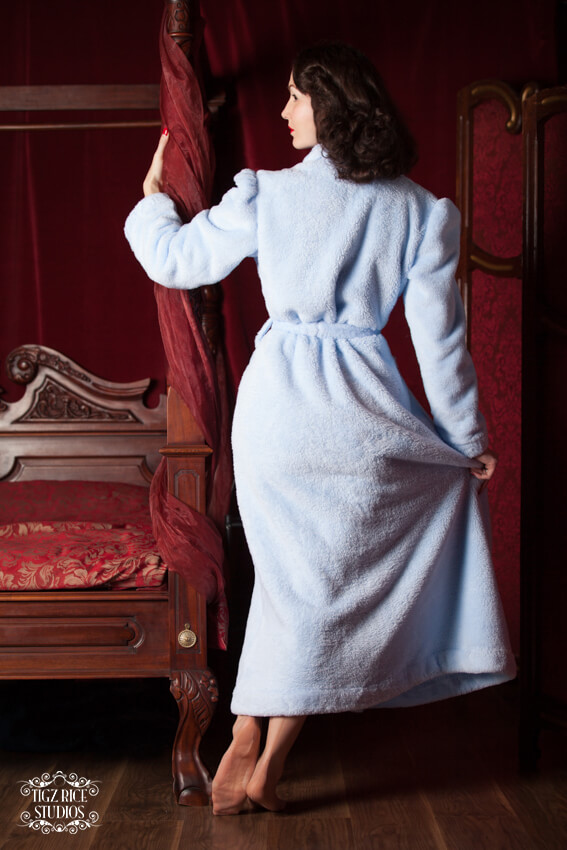 Save