Lingerie Wishlist: Myla 'Isabella' Pistachio Bra & Panty
Disclosure: This post contains affiliate links.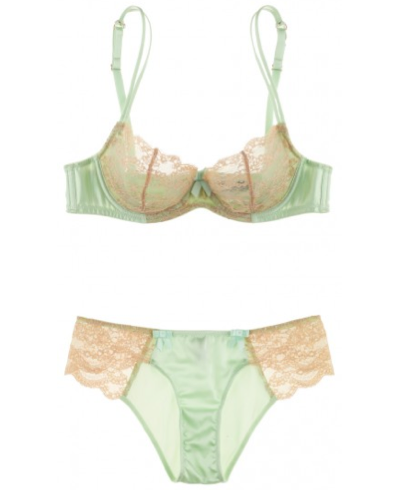 I look at a lot of lingerie... so much that after awhile, some of it begins to look pretty much the same. A molded cup here, some lace trim there, same old, same old. *yawn*
But this set... this set I haven't been able to get out of my mind since I first saw it. It reminds me of everything I love, macarons and ice cream and corsets and vintage fashion.
The pale mint green color is perfect for spring, and the ecru lace trim adds that touch of elegance, class, and luxury high-end lingerie requires. I'm in love. Besotted, even.
$265 for the entire set. By Myla, from Journelle.com.