A Glimpse Behind the Entrepreneurial Veil: What It's Like to Own a Bra Boutique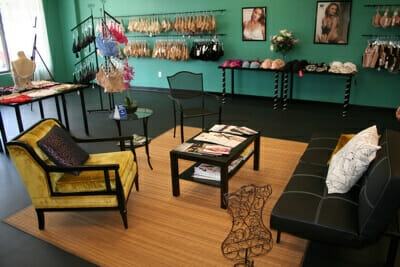 Erica Windle co-owns the specialty bra shop A Sophisticated Pair, which focuses on proper bra fitting techniques and body positivity. She is the designer of the store's bra size calculator as well as the primary author for the Sophisticated Pair blog.
The shrillness of my alarm jerks me awake at 8:30a.m., a perfectly respectable hour for most people, but I have always been more of a night owl. Since most women have no interest in shopping for bras at midnight, the early hour is one of the many concessions I make for the sake of owning a small business. Specialty lingerie boutiques are rare flowers in the retail world, which is why my aunt and I sunk our savings into opening A Sophisticated Pair, but no amount of classes or research could prepare us for the challenges ahead.
From childhood, we are encouraged to chase after our dreams because when they come to fruition, the mix of elation and pride cannot be adequately described or expressed. Of course, no one tells you that during the chase, you spend a significant amount of time red-faced and struggling to breathe. For my guest spot on the amazing Lingerie Addict blog, I want to share my personal experiences with running a business and offer a glimpse of what occurs behind the veil of entrepreneurial secrecy. Business owners protect their interests by keeping so much of their daily operations private, but I want to openly explore some of the triumphs and pitfalls store owners like myself encounter every day.
My morning begins with unlocking the store and scanning the racks of bras to find where touch-ups are needed. No matter how carefully I return the bras to their original position, one or two always turn at odd angles from the rest, and I want customers to be greeted by a neat and organized shop. First impressions are everything, and my goal is for women to enter the store and feel at ease both with the environment and with the fitting process.
While I open the necessary software, my business partner Jason brews a strong pot of coffee, and we prepare for our morning meeting. Together we evaluate what tasks need to be completed that day, as well as what problems exist. Frequently, the chief crisis of the moment involves our suppliers. Sales Rep A has not answered my emails or phone calls, and my outstanding order was never processed. Meanwhile, Company B has yet again failed to apply a payment correctly to the account, and now our orders have been shunted to retail purgatory, aka "the credit hold." Our relationships with manufacturers and sales representatives fall into three categories: Excellent, Satisfactory, and So-awful-I-wish-we-could-dump-them. Naturally, the companies in the latter category often make the sales juggernauts which support the shop, and I am left balancing longer lead times on both special orders and replenishments.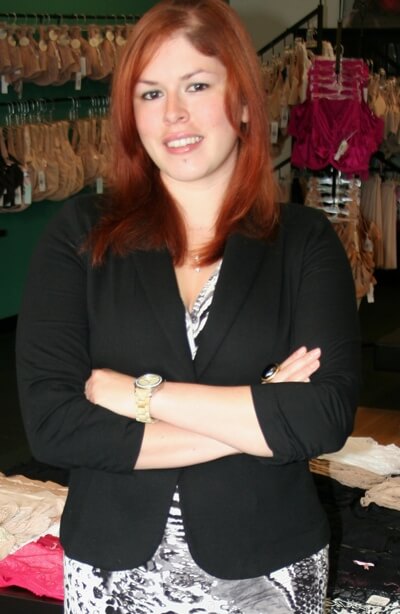 In retail, suppliers can easily — and I think quite sadistically — destroy both the cash flow and base inventory level of the business. If an order is never forwarded, for example, special orders for customers are delayed longer than expected and replenishment stock for the store dwindles. Not only do I now need to call customers about delays, often offering discounts which detract from our profit margin, but I must also contend with potential stock outages in best-sellers. These are just some of the many little fires a business owner extinguishes on a daily basis.
With the morning meeting adjourned, I open the business email, and if it's a Tuesday, messages from two days of downtime blanket my screen. Because we provide free advice to women across the globe, I receive countless emails every week asking for fit and style advice, and I am happy to help. When I first started ordering online, I would have loved guidance on which styles to buy, but on the retail side, I often dedicate a chunk of my day to an endeavor that only rarely results in sales. During down weeks, it can feel like exhausting work for no reward.   Retail management pits my instincts as a business owner against those of consumers, and I am required to decide which I value more in a scenario. It can be as simple as answering all of the emails I receive or as complex as restricting our return and special order polices.
Aside from emails, I often have a cornucopia of miscellaneous projects to accomplish, and most of my day is spent balancing a lot of time commitments. Depending on the day, I may need to draft and submit purchase orders, write blogs, create videos, manage our social media campaign, answer phone calls, clean the store, pack and ship orders, audit and maintain the online and Amazon storefronts, and track our finances. Store ownership requires excellent multi-tasking, prioritization, and time management, and honestly, some days are better than others. This blog was supposed to be done two weeks ago, so clearly, I am not always on top of everything I need to finish.
Intermittently, customers filter into the store. Some have never had a proper bra fitting and are a complete dream to work with and help. We build a personal rapport, and the entire process is fun for everyone involved. Women stare at themselves in the mirror and cannot believe how amazing they feel in their bra and about their boobs. In those precious moments, I see a person's face light up with happiness, her confidence and self-esteem soaring, and I realize this is why we opened. We made a positive impact on a person's life, and all of the headaches and hassles are worth it.
With the highs also come the lows. Anyone who has ever worked retail will tell you that certain customers cannot be satisfied with anything, and can often be rude and condescending. On more than one occasion, I have been treated disparagingly for working retail — one going so far as to ask if the job market was bad enough I had to work here. Everyone knows the universal business motto is "The customer is always right." My parents raised me to do everything to the best of my ability, which includes making customers happy with their experience, but sometimes I can't fight the feeling of failure and frustration. When a woman bursts through the door on a rampage about how she wants a refund for the bra she bought six months ago, it is hard to fight the instinct to stand up for yourself and instead be as polite and accommodating as possible. She can raise her voice and berate me, but all I can do is apologize and explain the store's policy. When she leaves, a complex mix of emotions surface: frustration, anger, sadness, fear, disappointment, relief.
In these disheartening moments, I focus on the positive and think of the customers who I genuinely enjoy visiting the shop. I reflect back to the woman who cried because she could buy pretty lingerie in her size or the teenage girl who no longer felt freakish because of her bust. It's those wonderful customers who keep me in business and who reinvigorate my passion.
As the day winds down, problems may or may not be resolved, and my feet begin to ache from standing on the concrete floor. My never-ending "To Do" list feels as long as ever, and when I go home, I know I have another hour or two of work ahead. Owning a small business means working harder than ever for less pay, but there is a silver lining. It's one of the best jobs out there. Of course, you have problems, but they're your problems. You analyze them and arrive at the best solution, not your boss or someone in a different department. Even if you want to rip your hair out in the process, at the end of the day you have accomplished something. Your decisions shape the direction of the entire company. Successes and failures are yours and yours alone.
For me, I interact with customers on a personal level, and it is the experience of helping women that gives me strength during tough times — when suppliers screw up, when my landlady never returns my calls, when inventory is totally out of place, when I am ready to quit. Pure and simple: I love what I do. While I may not love the sound of my alarm clock at 8:30, I love coming to work. Every day presents new challenges, new opportunities, and new experiences, and I am grateful for the privilege of making a small difference in someone's life. What can be better that?