Fortnight Lingerie A/W 2014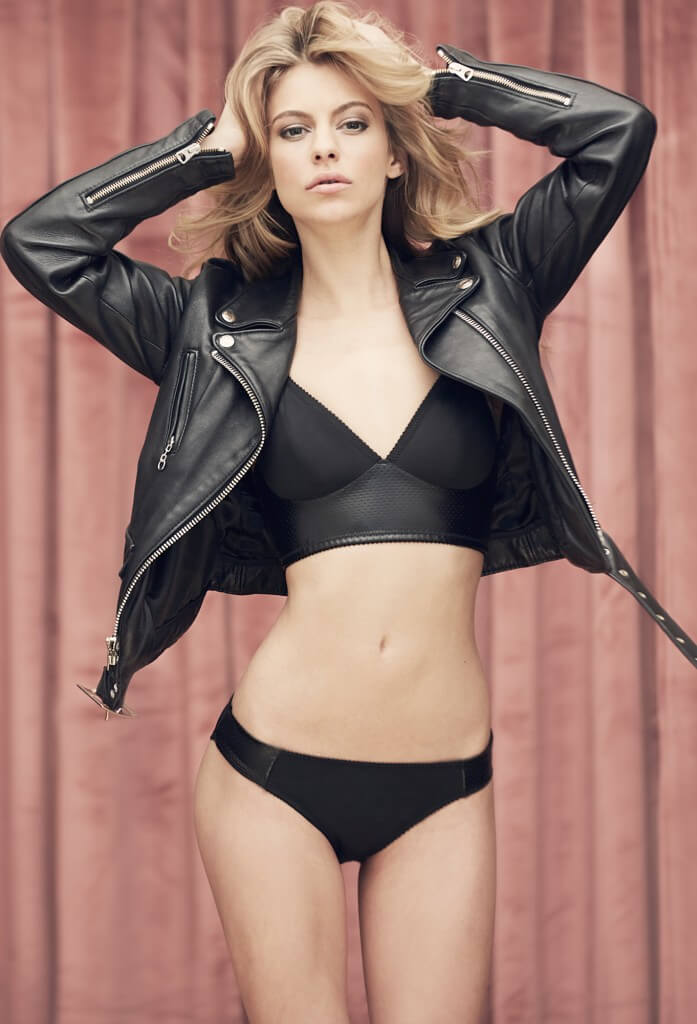 Fortnight Lingerie has long been a favorite at The Lingerie Addict, winning the Best Basics category of The Lingerie Addict Awards way back in 2010 when they first launched. It is beyond exciting to see an independent brand slowly grow and build a strong following. Part of their success has been in retaining their unique point of view -- sophisticated, tailored pieces that marry fashion and function. Their signature longline bra is consistently mentioned as one of the best in the category, utilizing architectural structure to provide superior support and oomph without an underwire or padding.
Handcrafted in Toronto, Canada, Fortnight's A/W 2014 collection is inspired by unique textures and colors found in rocks and minerals. Smoky colors such as lilac, rust, navy, and sage are crafted in gorgeous textures such as matte and luster jerseys, pin dot mesh, and velvety metallic laces. You'll see many of the familiar silhouettes and fabrics from earlier seasons with a few new additions to keep things fresh. Fortnight designs pieces meant to be playfully incorporated into fashion, either worn alone or layered. These pieces are as comfortable under slightly sheer blouses at work as they are under barely there tanks for nights out.
In addition to their best-selling longline bra, most of Fortnight's styles feature a two-part soft cup bra including a bralette (love the seaming detail on this style set against pin dot mesh), bodysuits, and slips. The only underwire style is the demi cup which features a two-part unlined cup with an inner mesh sling. Fuller cut bottoms on the bikini and high waist briefs make the line as comfortable as it is stylish.
The bodysuits and slips incorporate the clean lines and colorblocking as the rest of the line. The bodysuit has a bra closure atop a wide keyhole back which tops a cheeky thong. Meant to disappear beneath clothes, these bodysuits would be perfect under pencil skirts or skinny pants. The slip is equally sleek and body conscious. This season's offering in sage with gunmetal metallic silk is a knockout!
New to the collection this season is a loose fitting romper with full, high-cut legs and a mesh panel at the back that dips to a V and hugs the body. Again, subtle colorblocking in navy and black is used to great effect. This is a fun piece for wearing around the house, though you could probably wear a full skirt over it to wear as outerwear too!
The standout piece from the season is the leatherette longline bra crafted of perforated synthetic leather and lined with mesh. I love that this adds a bit of rock 'n' roll flair without trying too hard. The more daring among us could totally wear this clubbing or under a sexy leather jacket like shown above. In fact, it would be awesome to see it paired with something overly feminine for an irreverent, tough-girl debutante look.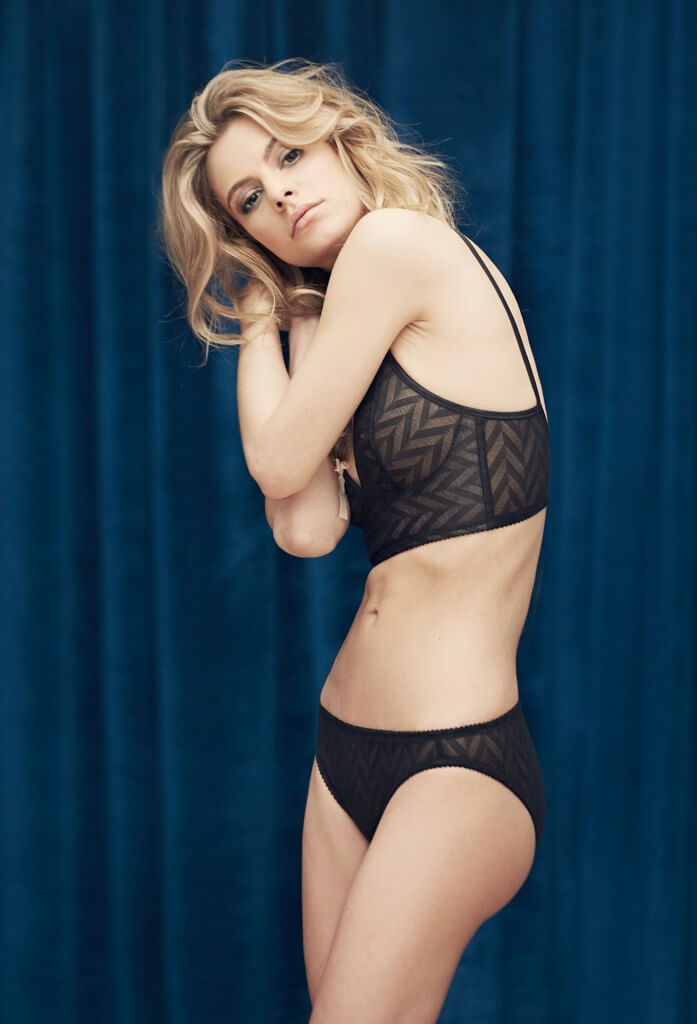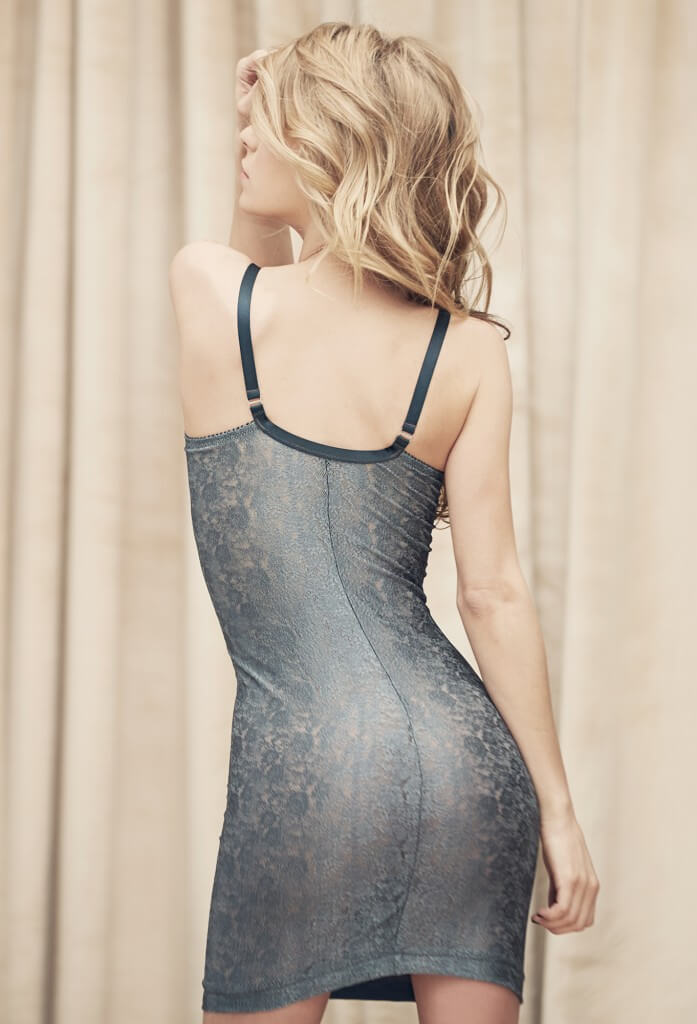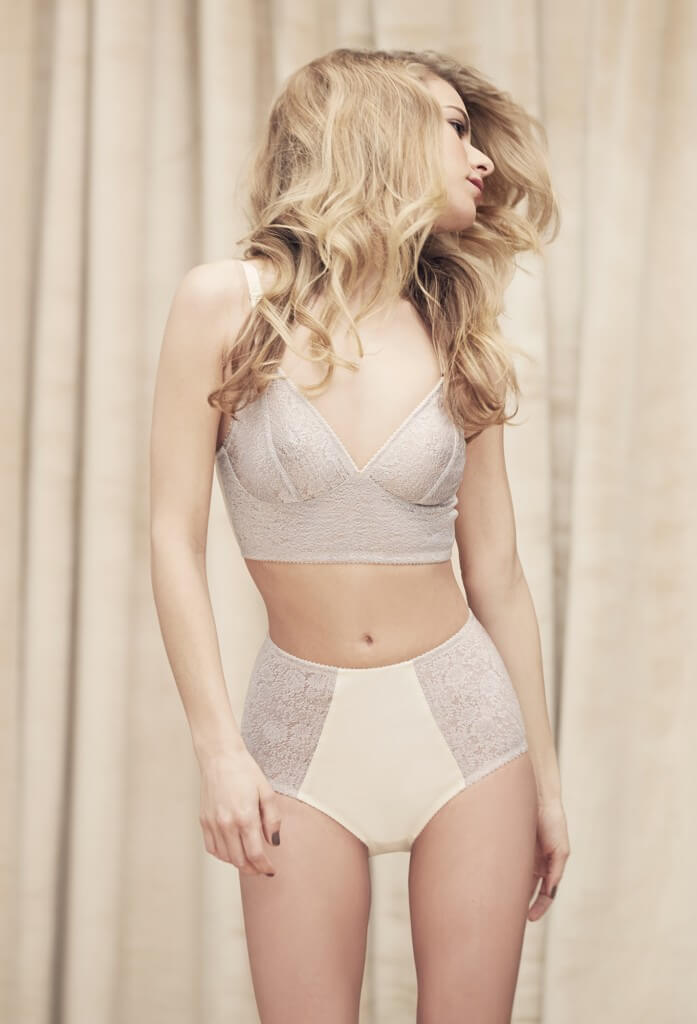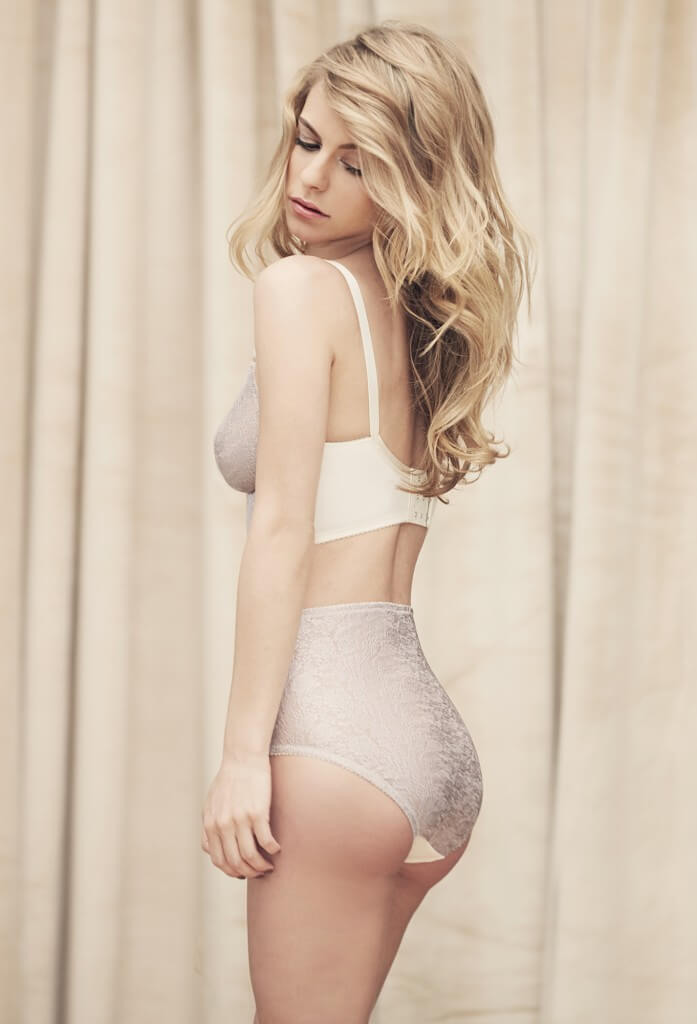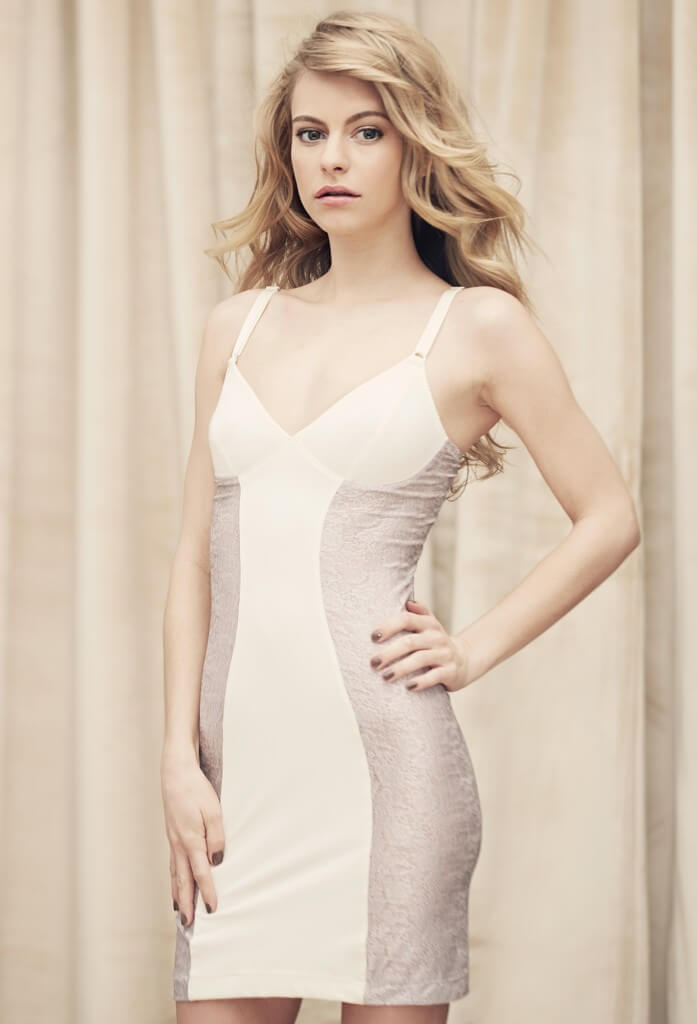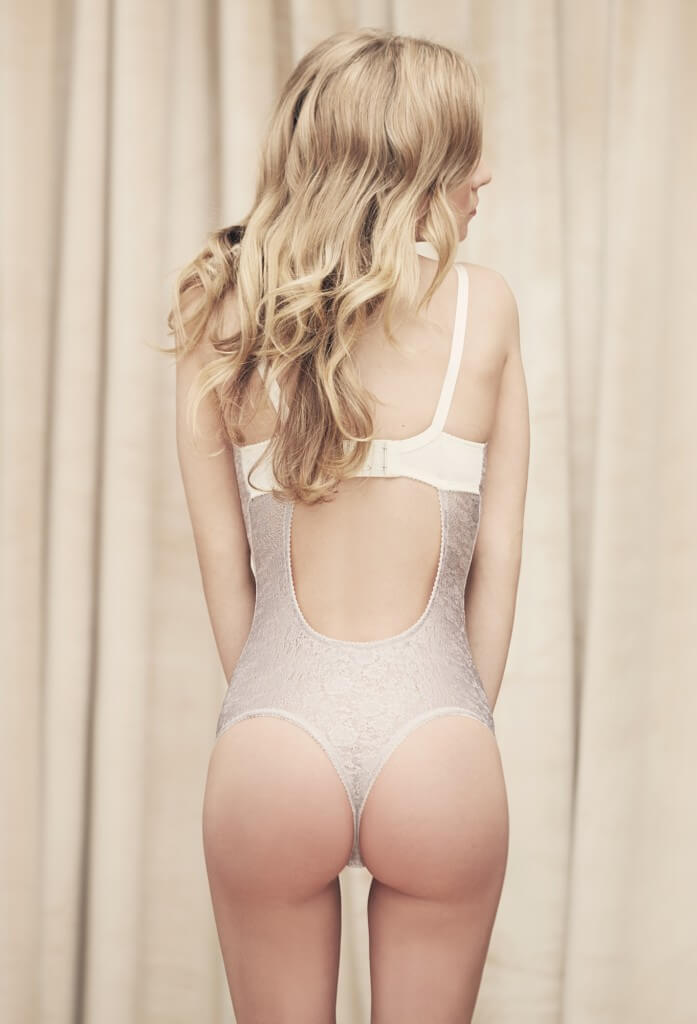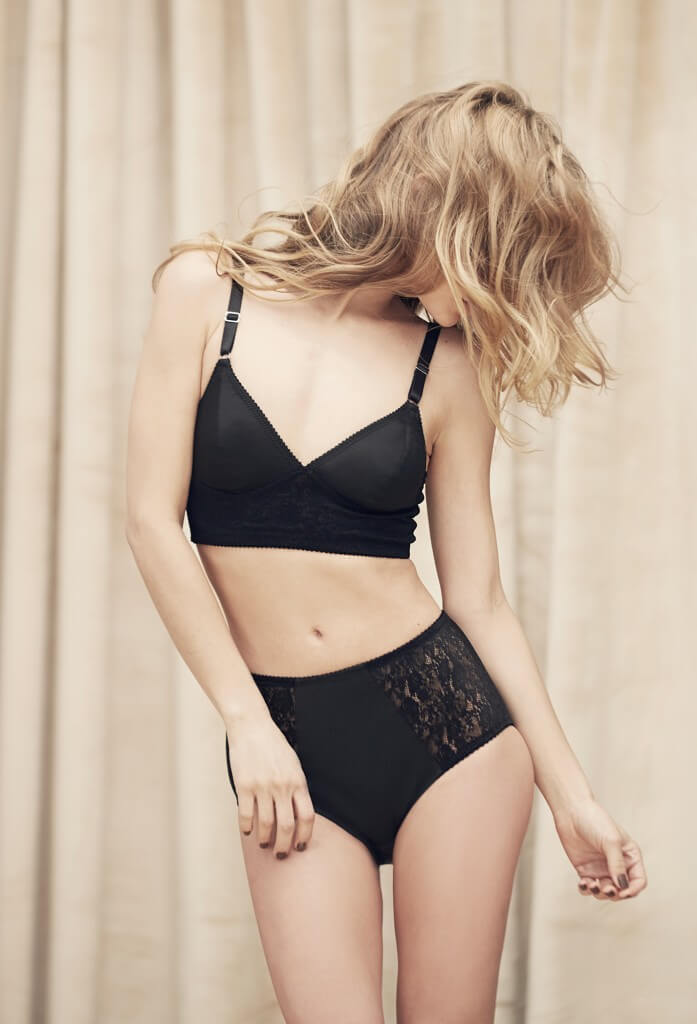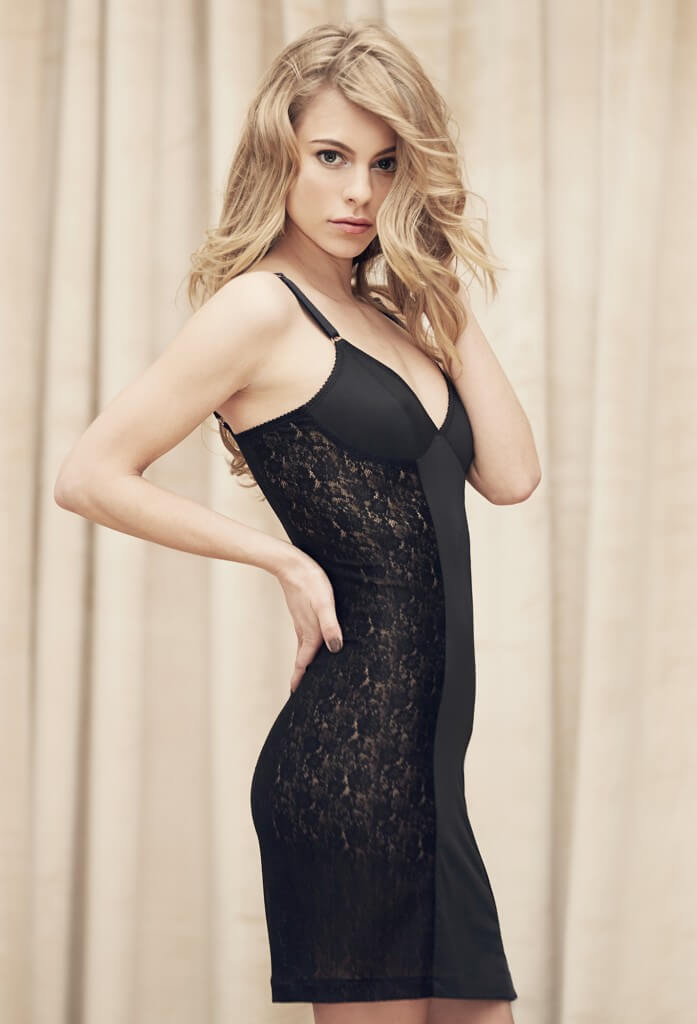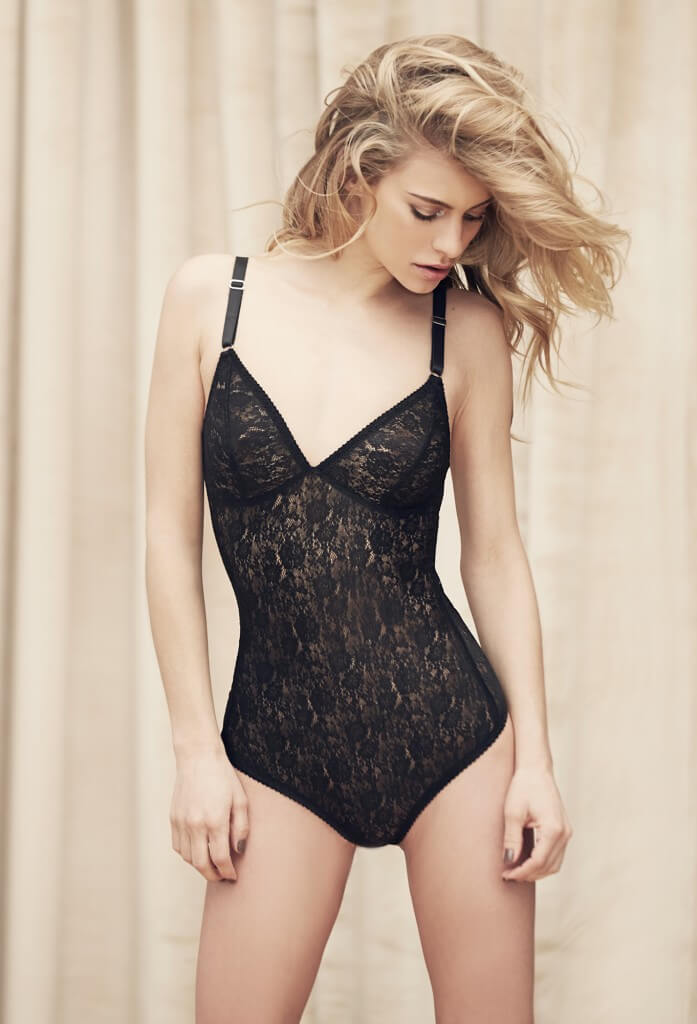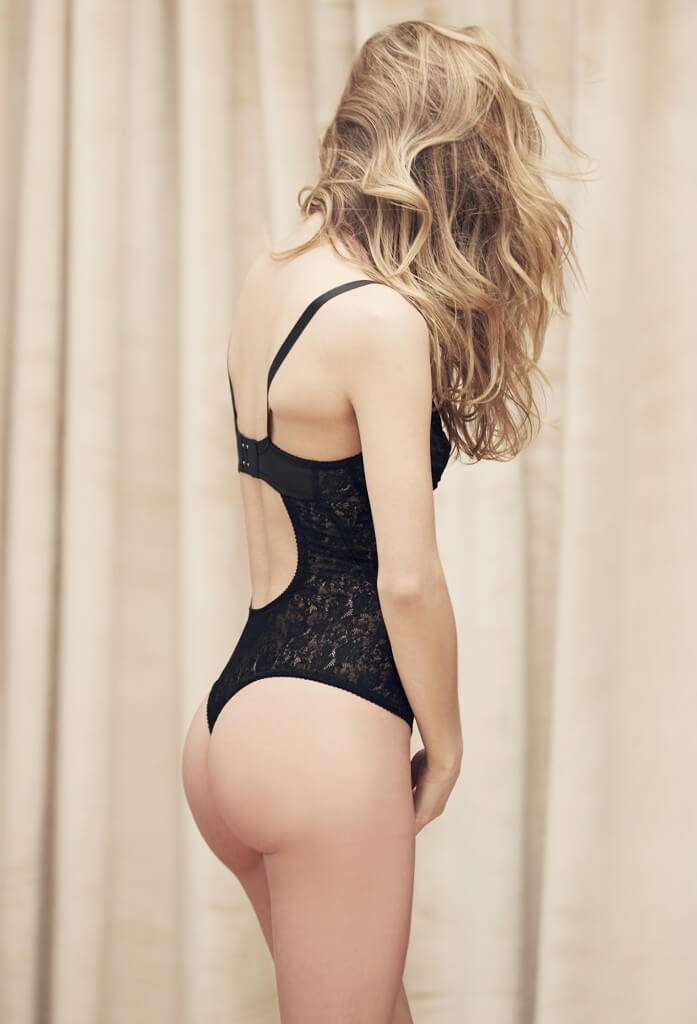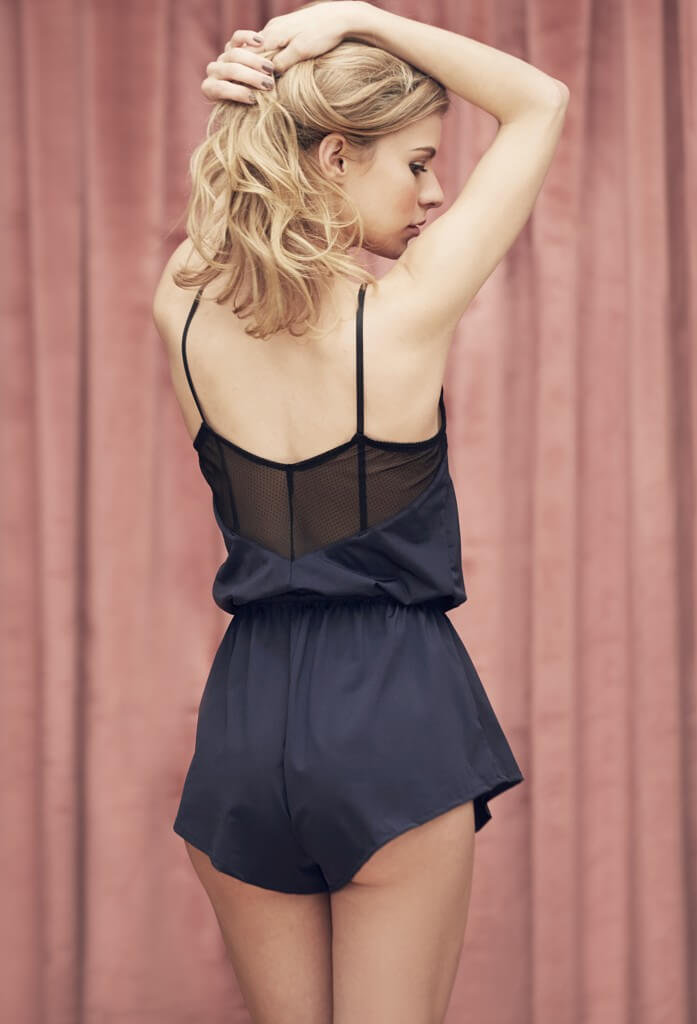 What do you think of Fortnight's newest collection? Would you try any of these pieces? Which is your favorite style?