The Loved One Lingerie Lookbook Fall/Winter 2013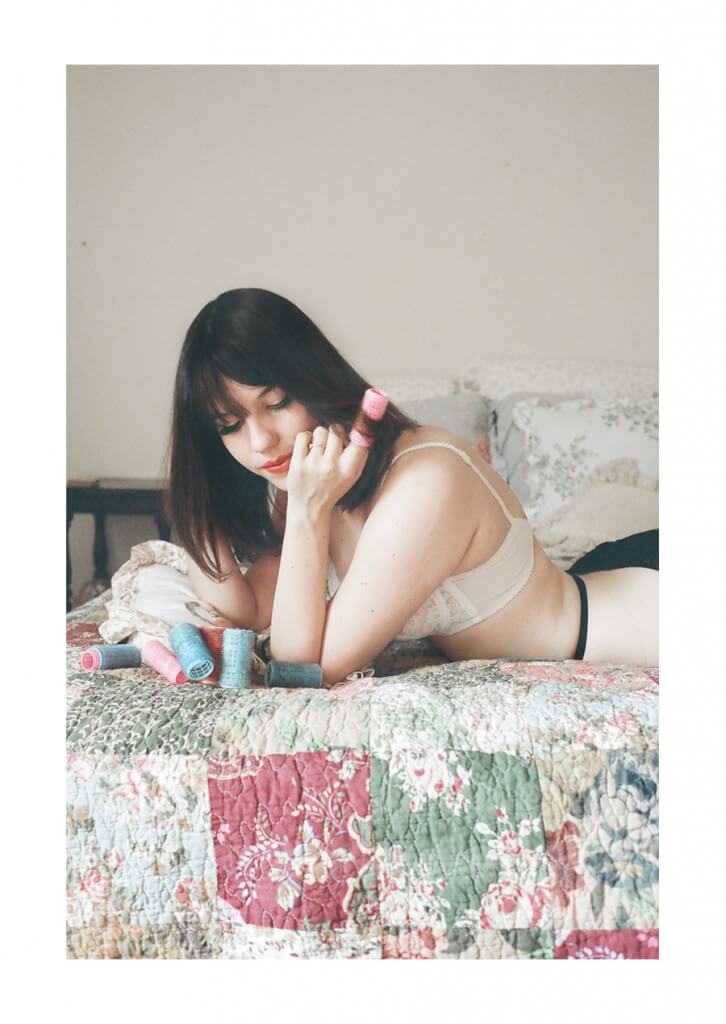 I've known about The Loved One for a few years now, ever since a random search on KickStarter brought me to their campaign. 2010 was both a good year and a bad year for the lingerie industry. A lot of indie brands had gone out of business during the recession (bad), and fewer boutiques were willing to take a risk on indies (even worse), but you also saw a lot of amazing new brands start to pop up just after (really good).
The Loved One's campaign video and photos went viral, they met their funding goal, and the initial collection sold out. In the years since, they've been sold on sites as big as ModCloth, and certain items (like their Agony of Love knickers) have become signature pieces. I've purchased from this brand a couple of times, and I really like them, so I was excited to hear they were debuting a new lookbook and a couple of new items this year.
The model is Erin Cherry, and Hannah Metz (TLO's designer) both photographed and styled the collection. The lookbook is a combination of classic TLO pieces, vintage items, and new looks (like the seafoam negligee, which was designed in collaboration with Sarah Sophie Flicker).  The black velvet kitty cap is also a new TLO piece. As a lingerie blogger, I adore when brands have a clearly defined aesthetic like this, and I'm very happy to share these images here.