Lingerie of the Week: Cosabella 'Never Say Never' Sweetie Soft Bralette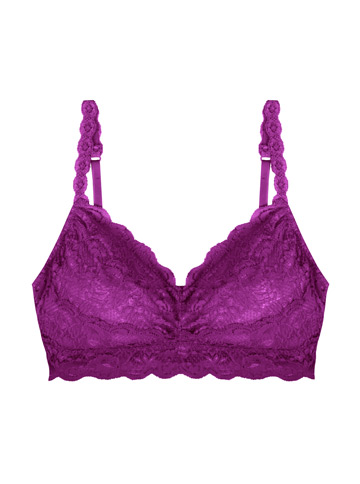 As I've gotten older, feeling comfortable in what I wear has become increasingly important to me. From shoes to shorts to lingerie, if it's not comfortable, I don't care how pretty it is anymore... I'm not going to wear it. While most of the underwired bras I own feel perfectly all right, sometimes I want the unstructured support of a bralette, especially, I've noticed, during the summer when it tends to be a bit warm out. But even if it's a bralette, I still want it to be pretty and fit my personal style. Enter the Cosabella 'Never Say Never' Sweetie Bralette.
I've had my eye on this piece for awhile now, though I've yet to purchase it. Cosabella is known for using insanely comfortable meshes and laces, and they're surprisingly durable as well. I really like how 'easy' this piece looks, and how it comes in so many colors (45, at my count!) too. It looks like it would work just as well for running errands as it would for relaxing around the house. Cosabella's 'Never Say Never' Sweetie Soft Bra costs $52.50 and is available in sizes S-XL (approximately 32A thru 38DD). It's also sold at other online retailers and department stores like Nordstrom, ShopBop, and Bare Necessities.