Lingerie of the Week: Jolies Mômes Combishort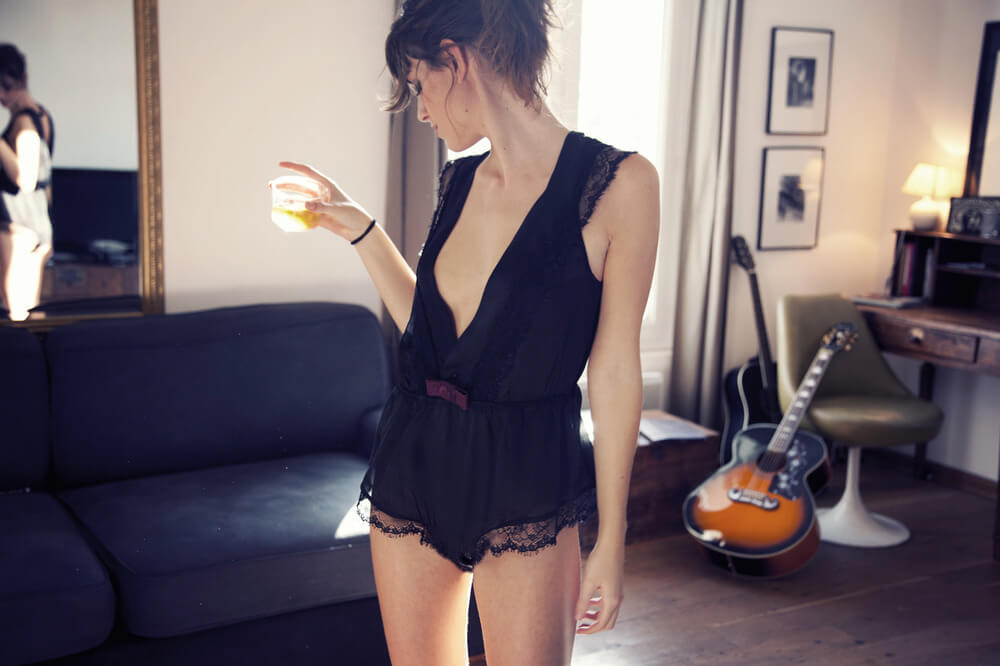 I first ran across Jolies Mômes 'combishort' (what I usually call a romper) on Pinterest weeks ago. Pinterest gets a lot of flack (and rightly so) for stripping away the names of artists and designers, but in this case, it introduced me to a lovely French designer I'd never heard of before. While all the pieces in Jolies Mômes webstore are beautiful, the definitive standout is loose and loungey playsuit shown above.
Made of silk and Leavers lace, this combishort is perfect for wearing around the house. I love the deep 'v' neckline and tap pant-like leg openings, while the bow at the waist is a sophisticated finishing touch. Retailing for a luxurious €164.00 (US $215.00), Jolies Mômes is the kind of independent designer I wish more high-end lingerie boutiques stateside carried. More special pieces instead of factory-produced ones. All Jolies Mômes lingerie is handmade, and limited edition/numbered. The website says this piece is coming soon, and I'll definitely have an eye out for when it's available.
What do you think of this week's Lingerie of the Week? Would you like to hear about more 'unknown' designers?