The Roaring...60s? Kilo Brava Spring/Summer 2021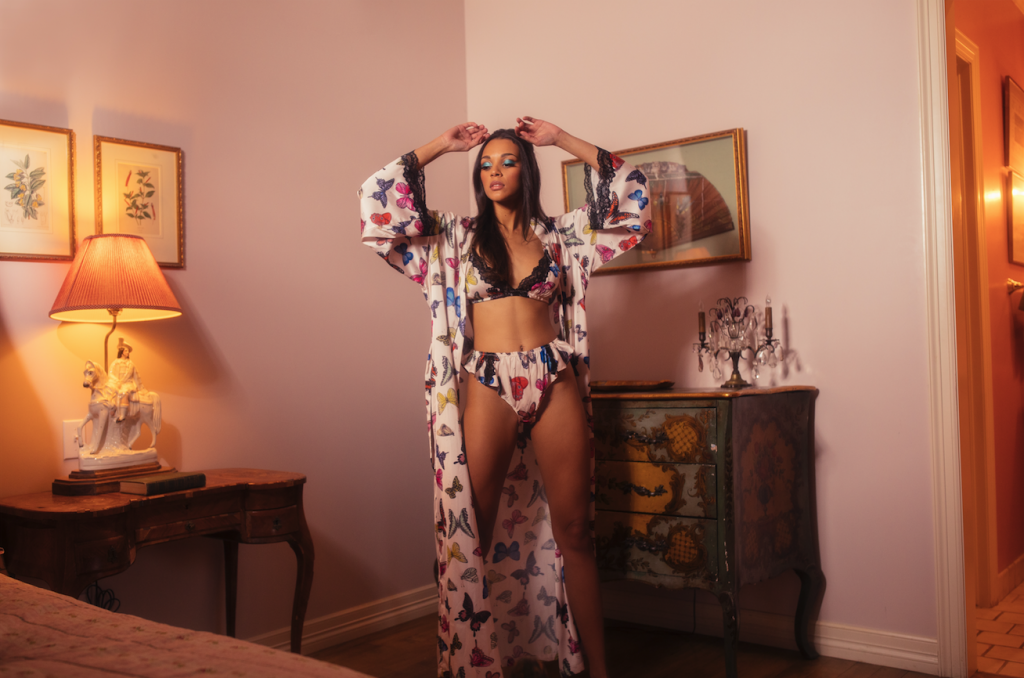 Beyond a shadow of a doubt, Kilo Brava was my fave discovery of 2020. It all started with the infamous Tiger slip (also beloved by other lingerie bloggers as well Lingerie Addicts in the official Facebook group), and grew, unchecked, from there. You can probably call me a Kilo Brava Superfan. I want all of it.
As someone who quite literally looks at lingerie for a living, very few brands reach this level of notice of me. I see a lot of things I like, of course, from a wide variety of labels. But rare is it that I'm in love with almost everything a company does. What makes this story even more extraordinary is that Kilo Brava is a brand new design house! Just barely one year old. They clearly have that inimitable "it-factor."
With all that in mind, I think they've really outdone themselves with the new Spring/Summer 2021 Collection. Released just barely two weeks ago, this most recent collection is already close to selling out (more on this in a moment).
Unlike a lot of new brands, Kilo Brava makes everything in sizes XS-XXXL, which is wonderful. However, the tradeoff (as KB is still a very new and small brand) is that things sell out super quickly. That means if you want to snag your size before it's gone, you have to purchase almost immediately.
Of course, this is not the worst problem for a brand to have. I hope all these immediate sellouts give Kilo Brava enough money - as well as enough evidence of interest - to increase their orders with each season. And perhaps motivate retailers to place orders as well. Word on the street is that several boutiques were very upset pieces they wanted to stock sold out...but that's why preorders exist!
Speaking of selling out - and then I promise I'll get to the collection - Kilo Brava has secured one stockist very close to my heart: Playful Promises where you can purchase several PP-exclusive pieces, like the zebra mustard dress above.
Finally, one more thing. The price point. If you've listened to me on a recent podcast or even read my book, you've likely heard me talk about the "lingerie sweet spot," my term for that ideal balance of price and quality. Kilo Brava hits it perfectly. The pieces are affordable, high quality, look amazing, and feel incredible on. Honestly, it's kind of magical. How can one brand be so good right out of the gate?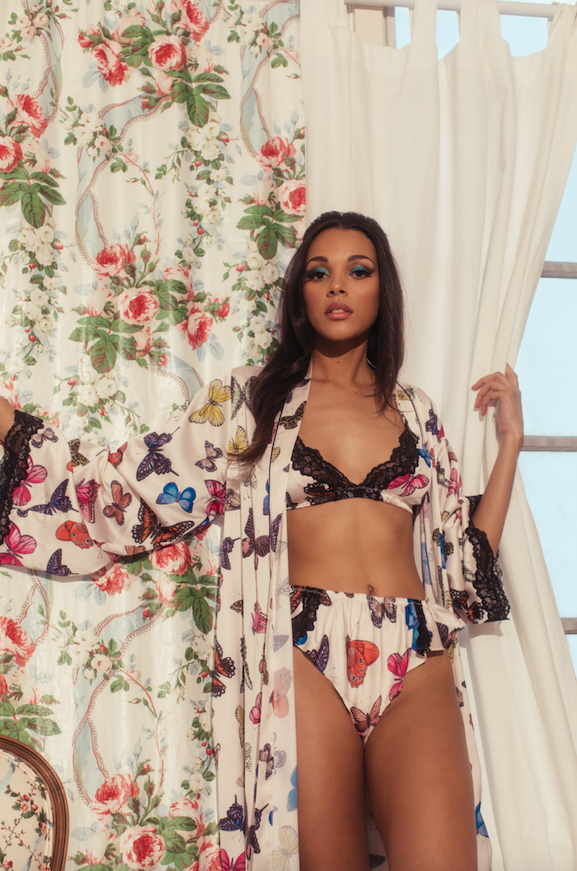 Inspired by 60s and 70s styling, Kilo Brava's latest collection was designed entirely under quarantine. The butterfly motifs - visible as both a print and embroidery - symbolize a way I'm sure many of us are feeling right now. Waiting in a chrysalis, ready for rebirth, wanting to spread our wings and be free again - hopefully under the sunshine.
Sweet and sexy, with hair and makeup inspired by Valley of the Dolls, and a number of delightfully vintage-inspired silhouettes (that manage not to look old-fashioned), the label's Spring/Summer 2021 season is a sartorial breath of fresh air. As I expect most major brands to double down on styles that work rather than experimenting with anything new over the next few seasons, the brightness, color, and creativity of Kilo Brava feels even more necessary and important. Beautiful, versatile, made to wear inside but just as easy outside, Kilo Brava is the rare perfect brand. And I can't wait to see what's next.