Lingerie for Your Lifestyle: How to Wear Loungewear Everyday
Disclosure: This article is sponsored by Kilo Brava.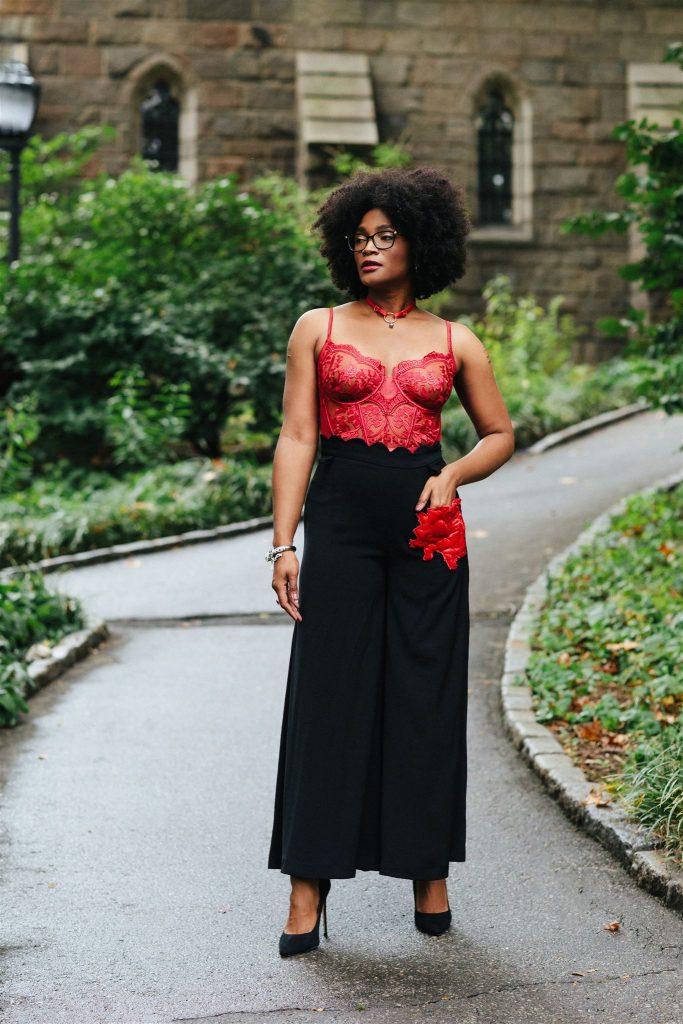 Thanks to quarantine, loungewear is more popular than ever. After all, when you're spending a lot of time at home for the foreseeable future, it just makes sense to invest in nice "at home" clothes. But loungewear doesn't just have to be limited to the house.
Lounge attire is incredibly versatile, allowing for any number of ensembles once we eventually (and safely) begin to socialize in public again. And let's not forget we're also in the season of virtual calls for the holidays. Wearing nice pajamas for that at-home gifting experience with the grandparents or a bit of sparkle for a virtual holiday party is the perfect way to lift your spirits and make this stressful time a little more special instead.
To show you how to do this, I'm partnering with Kilo Brava, one of my personal favorite brands of 2020. If you know me, you know I often partner with brands I buy from in real life and Kilo Brava is no exception. I first discovered this label at Curve and fell in love with their silky loungewear, amazing prints, and sparkly bodysuits. As soon as their tiger print chemise became available (now sold out), I made sure to pick it up immediately. Based on what I've heard from TLA followers, it seems to be pretty popular among other lingerie addicts too!
Kilo Brava is a brand that truly follows what I consider the tenets of affordable luxury: lingerie that has a similar hand feel and creativity to the best luxury lines, while also remaining priced in a way that's accessible to many. This is especially important for the gifting season when folks are willing to splurge on something a little more special. I already have a list of what else I want to buy (ahem: these pajamas and this teddy are on it), and I'm going to show how you can style pieces from 4 of their collections: the rib, the satin, the embroidery, and the modal. Because why save your beautiful pieces when you can wear them all the time?
P.S. Every piece featured here goes up to an XXXL!
***All photos by Sylvie Rosokoff.
Spending time outdoors and getting fresh air is more crucial than ever. Kilo Brava's Rib Collection is soft, flexible, and comfortable...perfect for a little light movement first thing in the morning to start your day or as a light underlayer when working from home or even as an easy, casual everyday look when video chatting with friends.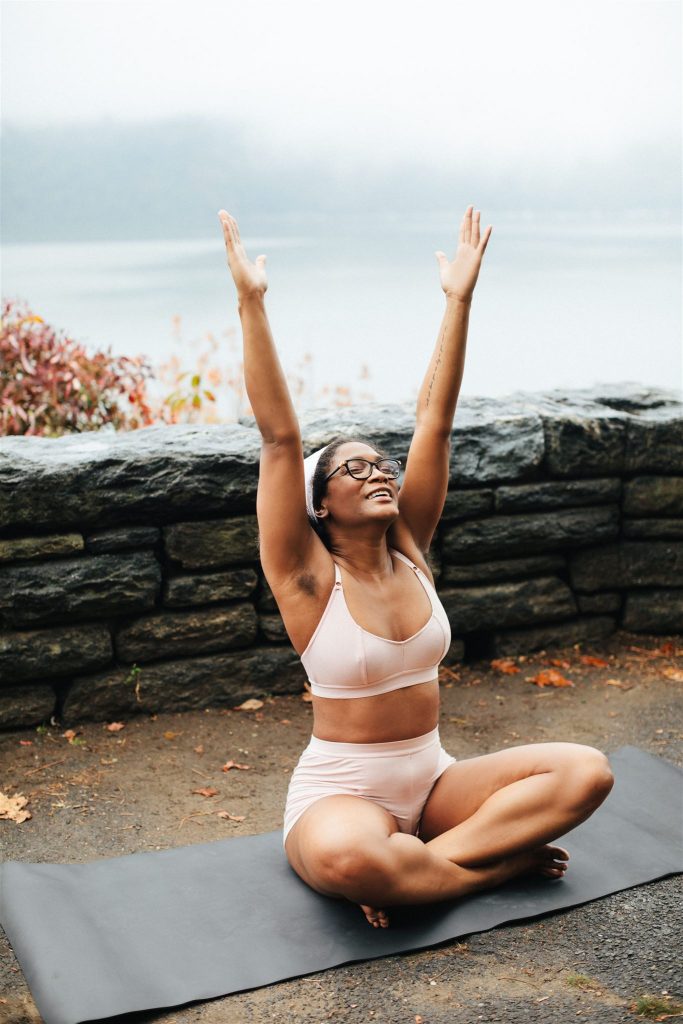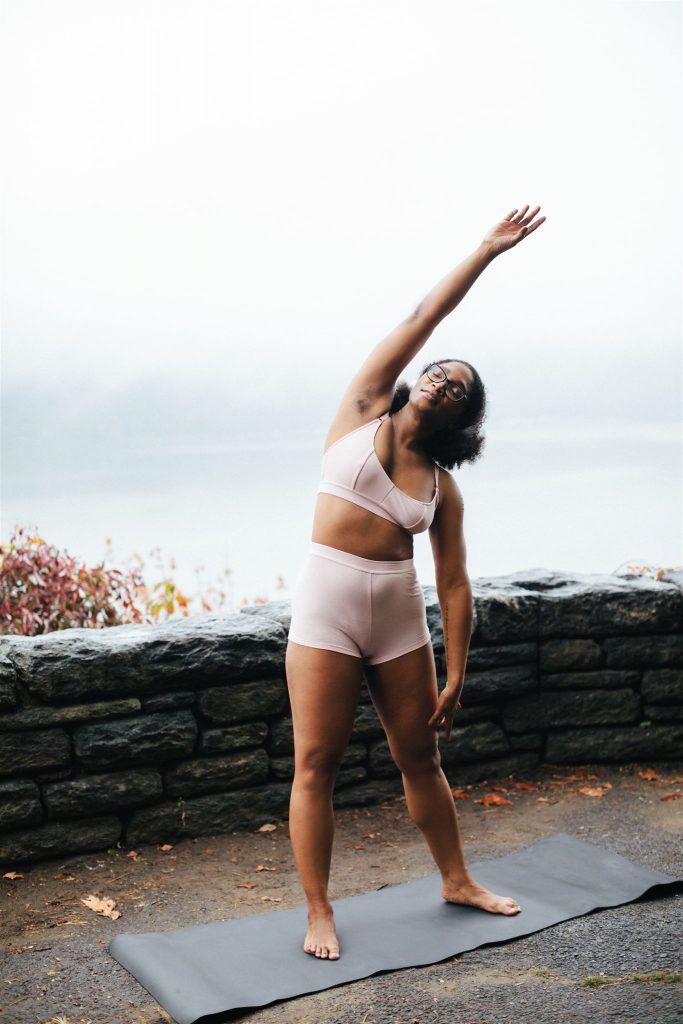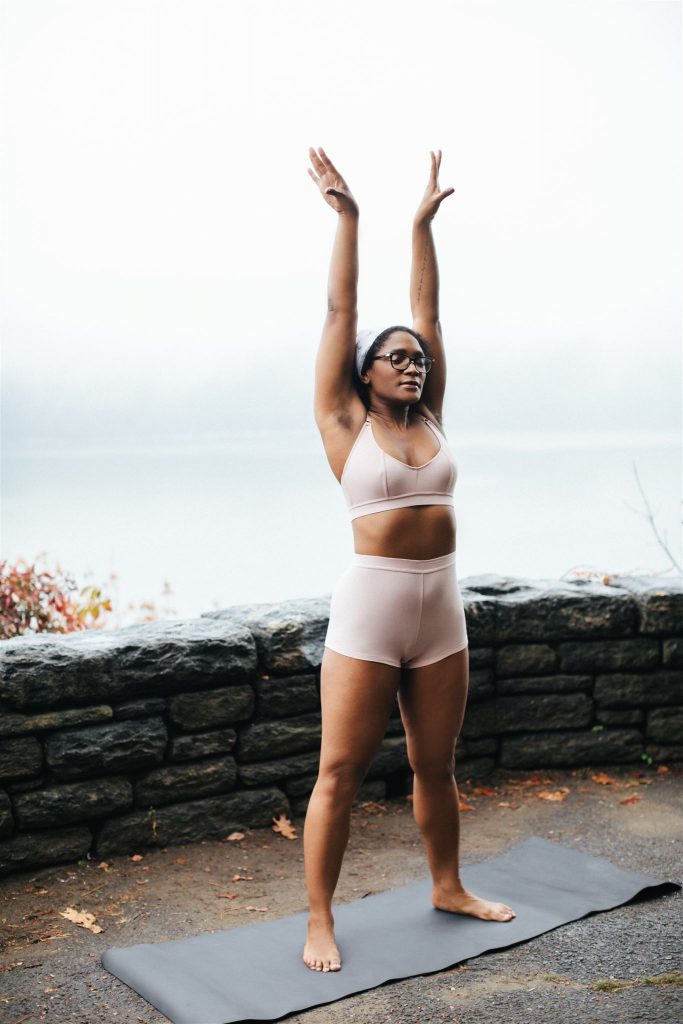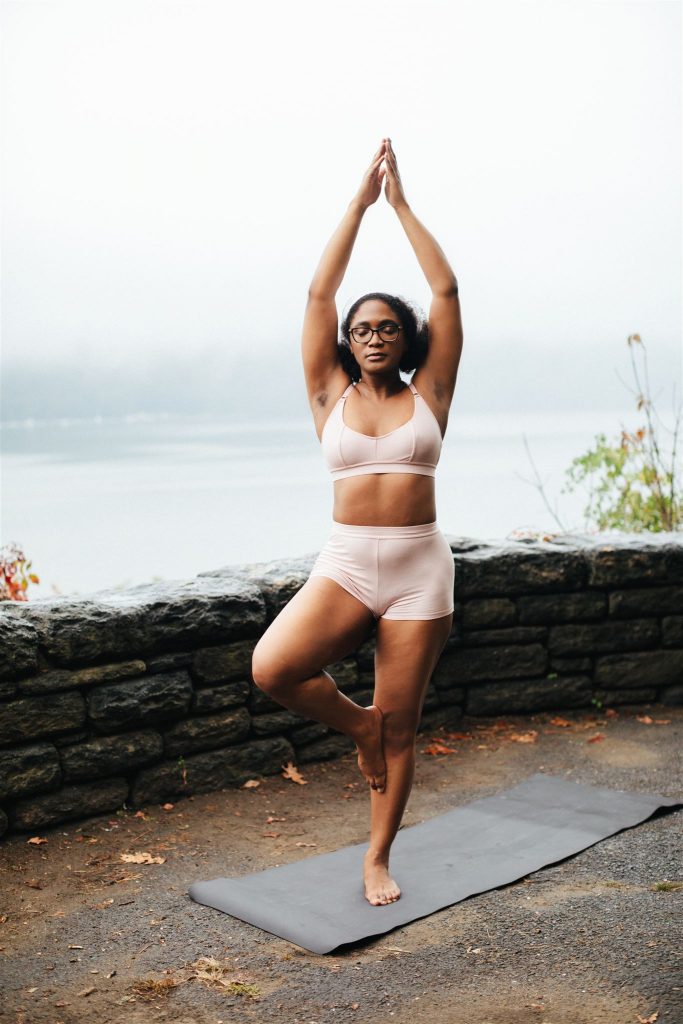 You all know I like wearing robes as outerwear. Size flexible, versatile, and frequently affordable, robes are the perfect entry point to intimate apparel, allowing you to "test the waters" of lingerie. Whether you wear this Cheetah robe at home or as a light jacket out and about, this modal feels like butter against the skin and is perfect for upping your loungewear game. Honestly, go all out and get the chemise too!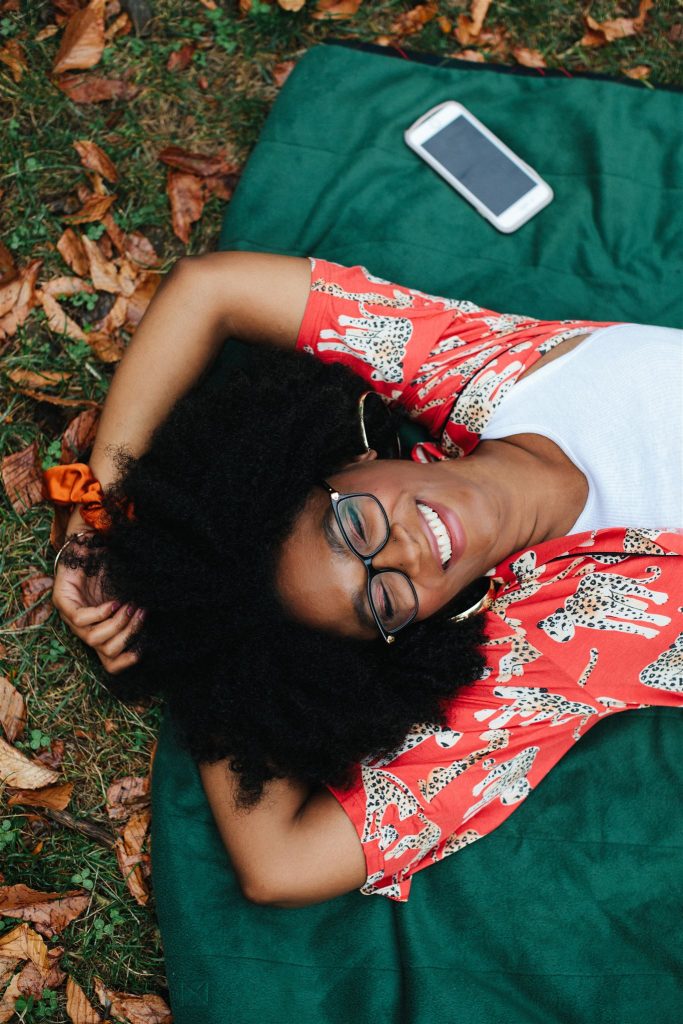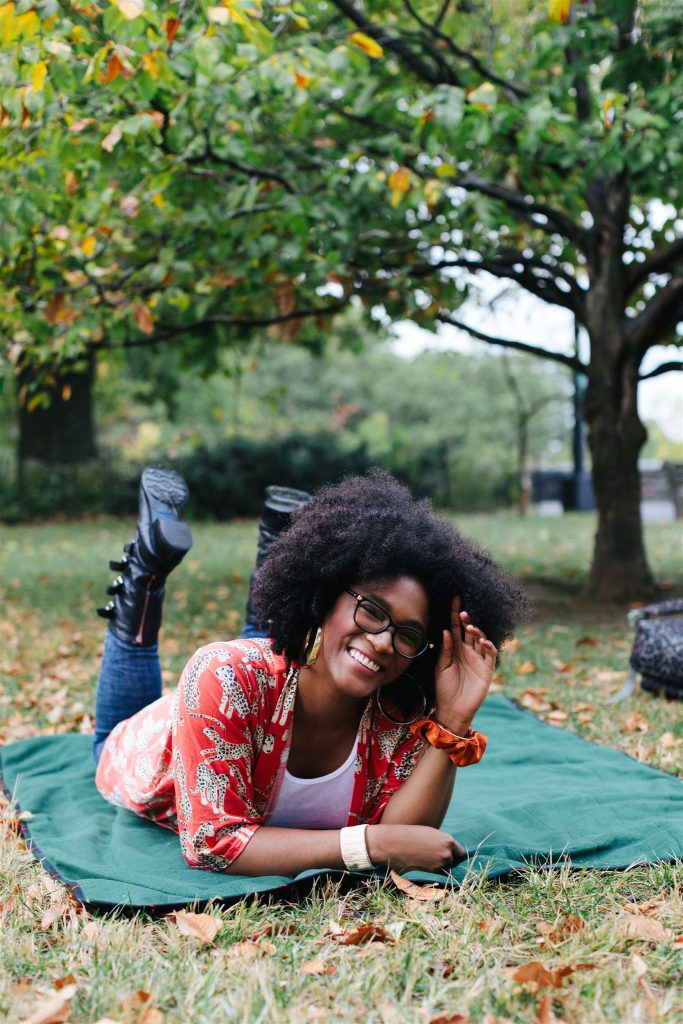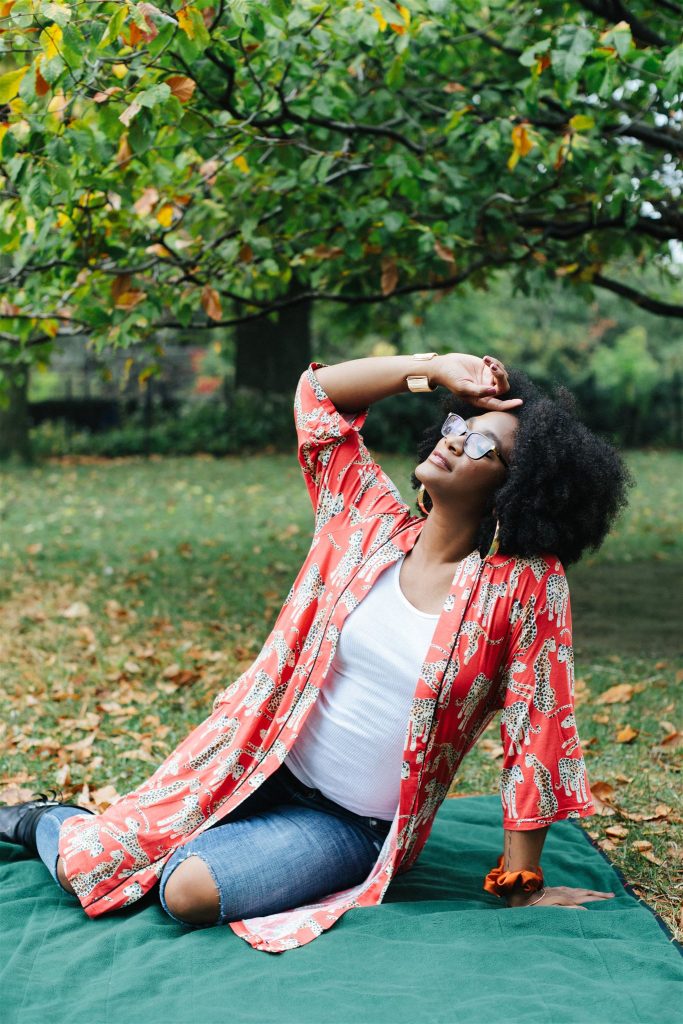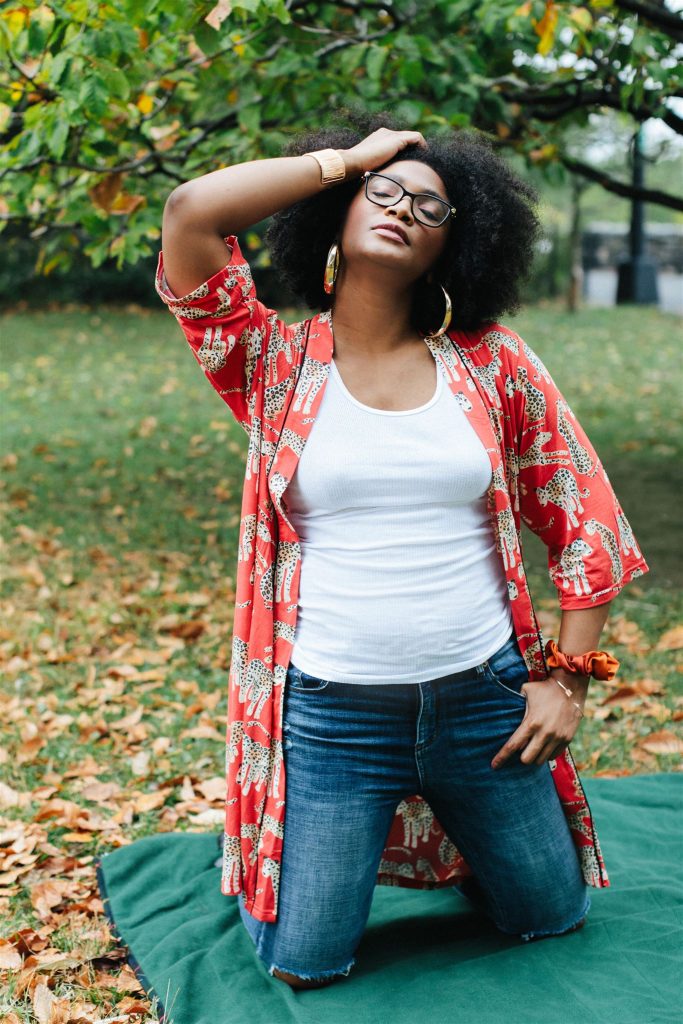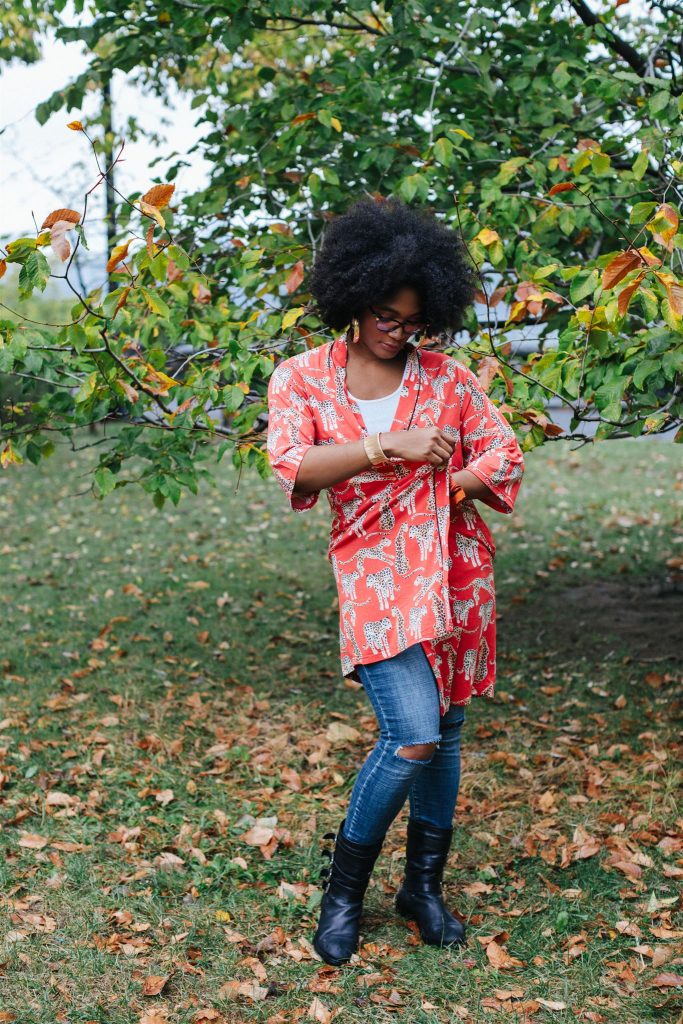 With my styling here, I experimented with something I've been wanting to do for awhile...pajamas as outerwear. We all know pajamas are great for wearing indoors. (Honestly, I think these are the perfect pajamas are perfect for virtual holiday hangouts with family and friends.) That said, if you want to be a little more avant garde, consider the pajama as an out-of-home ensemble. Kilo Brava's pajamas in simulated silk charmeuse offer the comfort and lightness of silk while remaining easy to care for. The Wild Roses motif on this long pajama is the perfect print for Fall/Winter.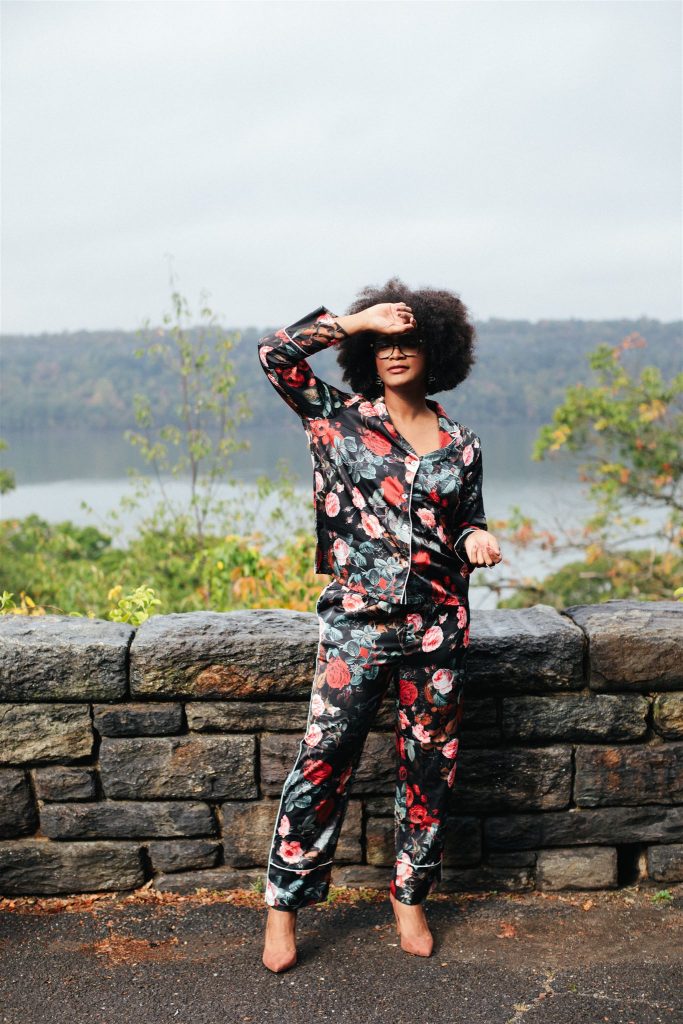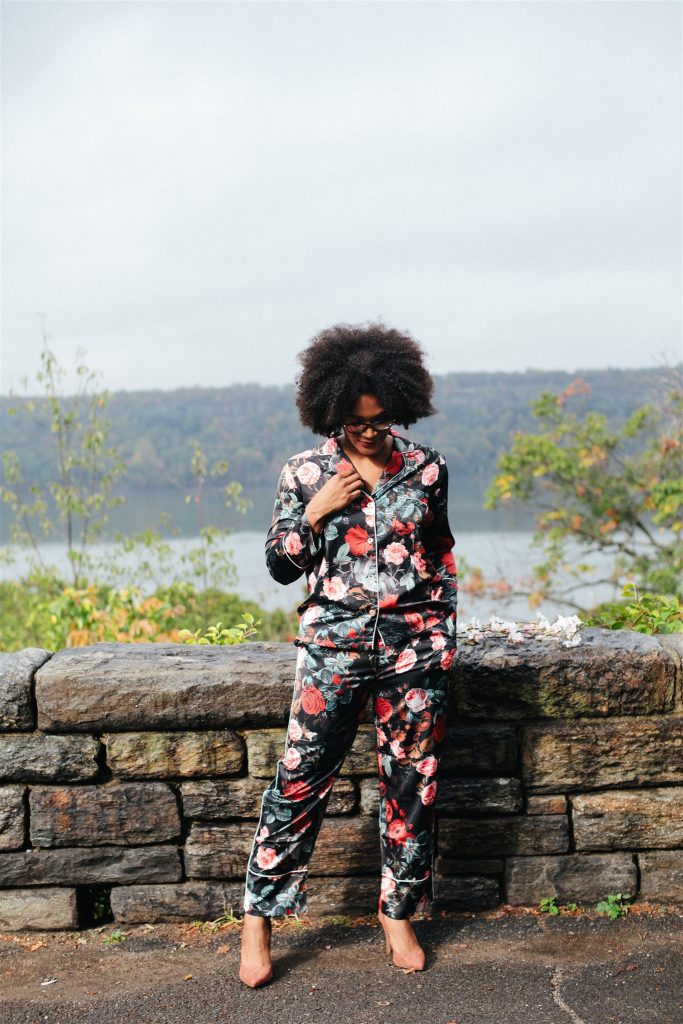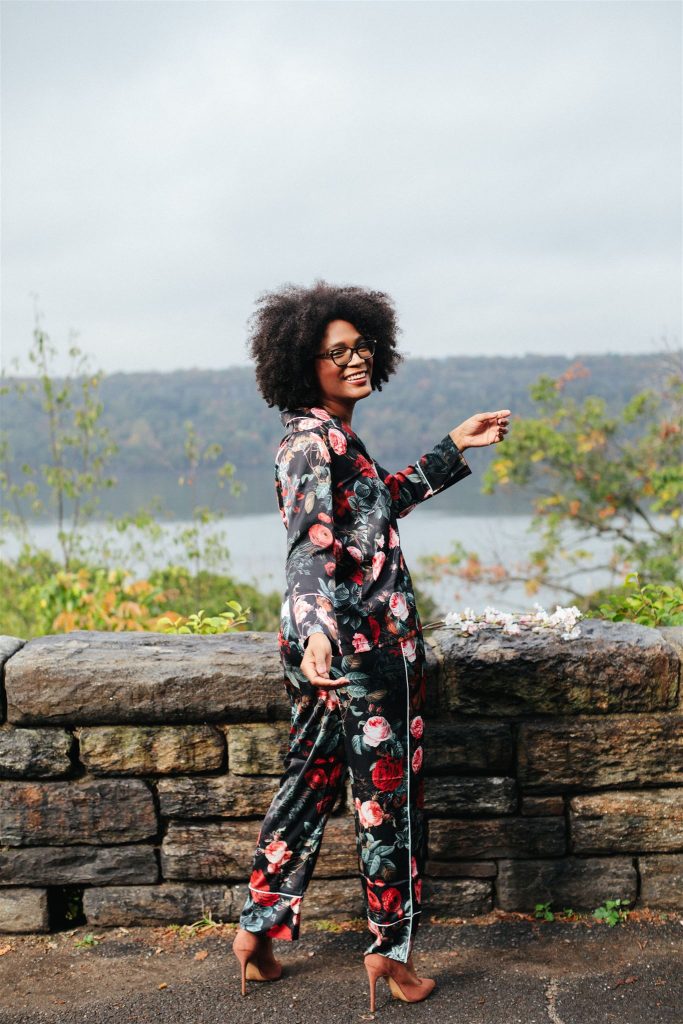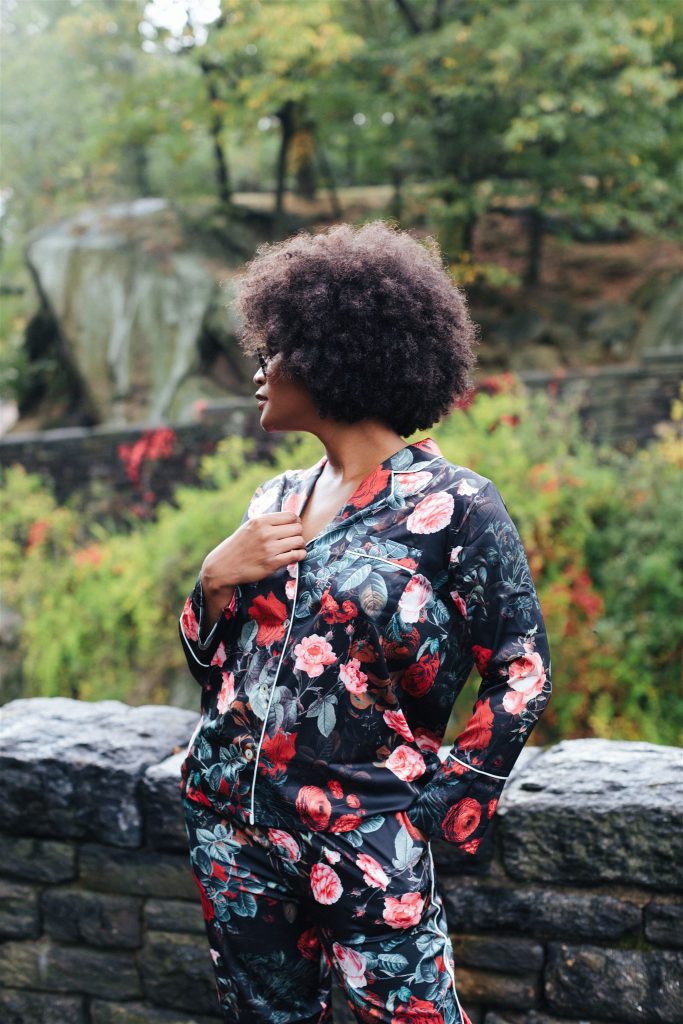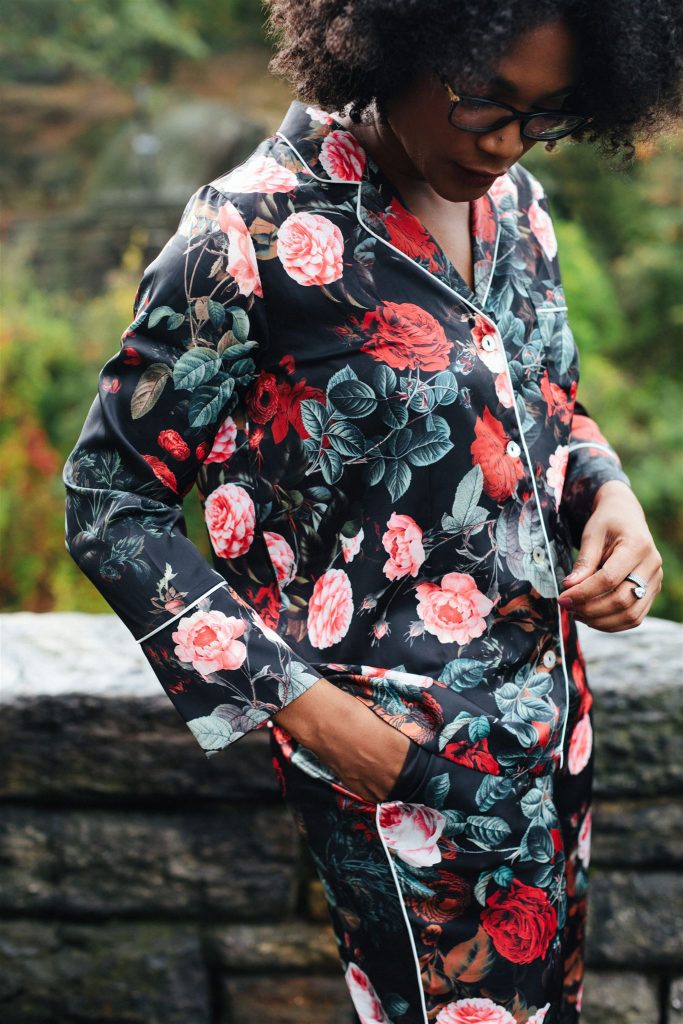 Sometimes you don't want to get just a little dressed up, you want to get a lot dressed up. During quarantine, my friends and I have held the occasional "fancy party," where we dress in some of our most luxurious ensembles, chat, and drink various sparkling beverages on videochat. It's an opportunity to both hang out and also wear things that may not often make an appearance. While in-person holiday gatherings are a no-go this season, this delectable embroidered bodysuit in lipstick red is exactly what I would wear to one.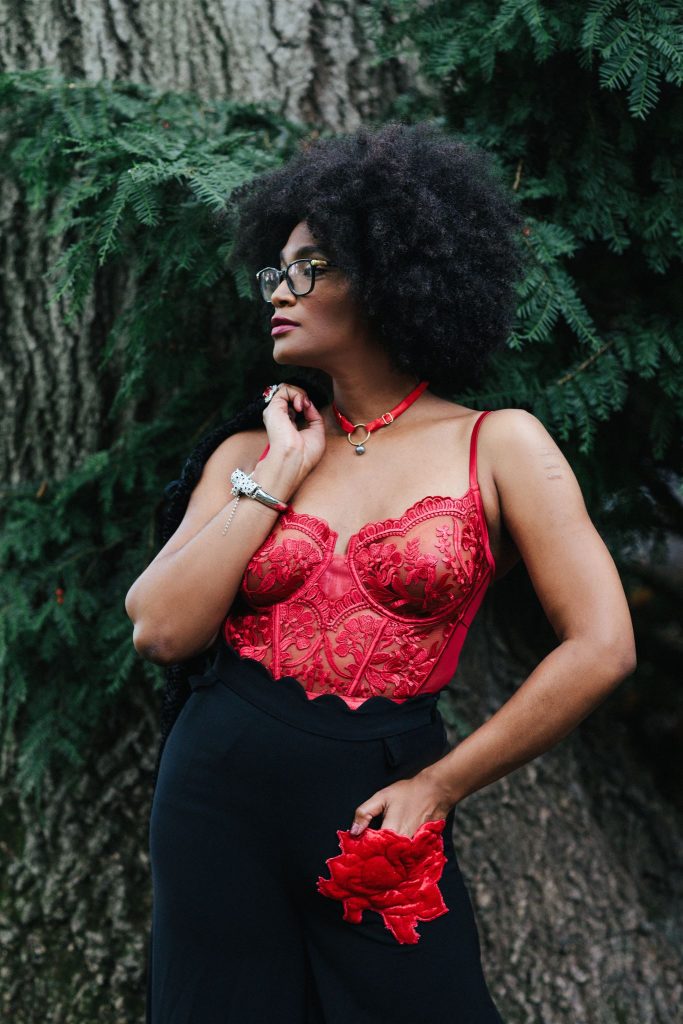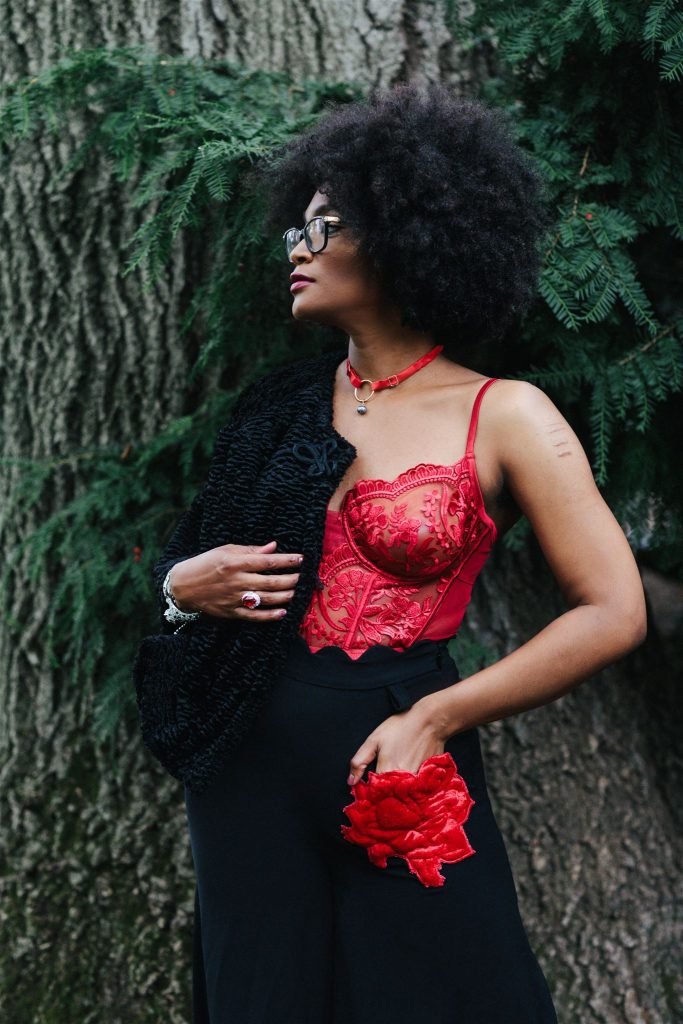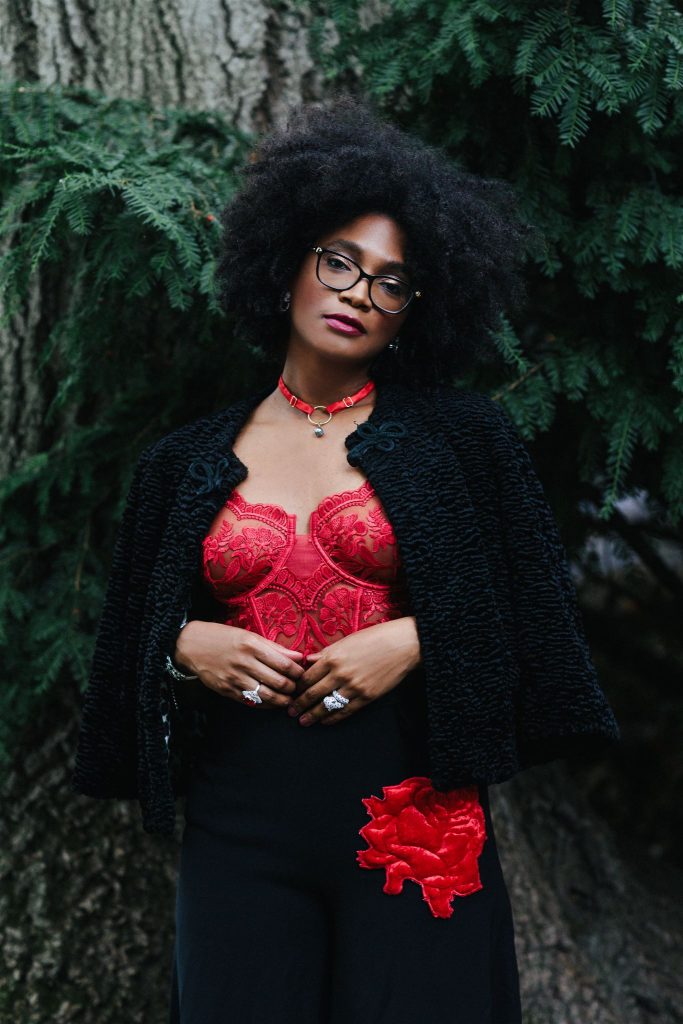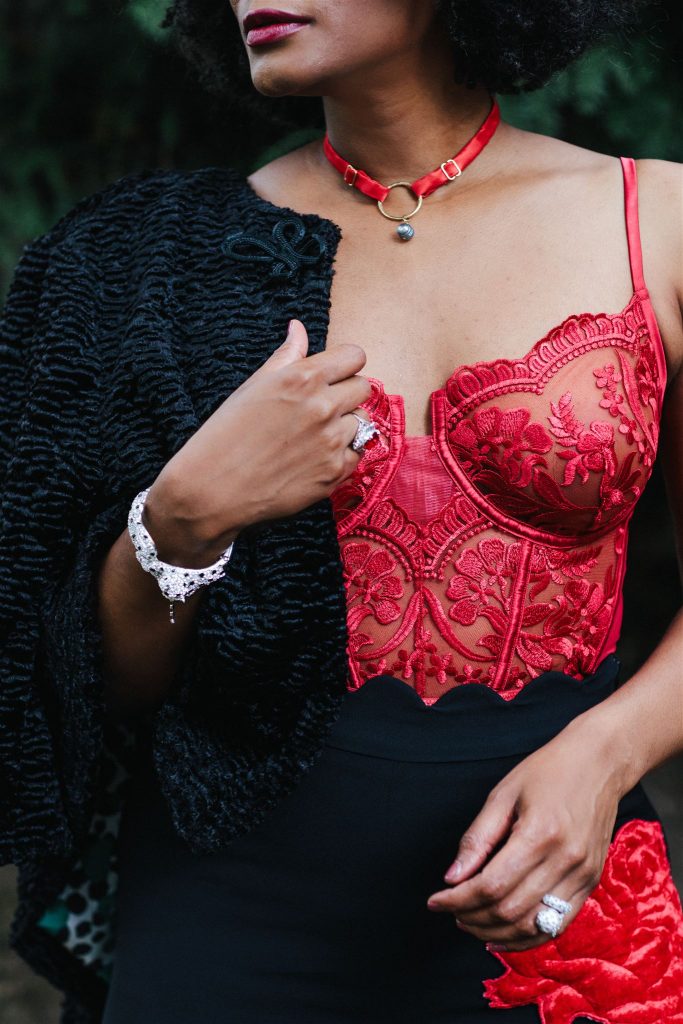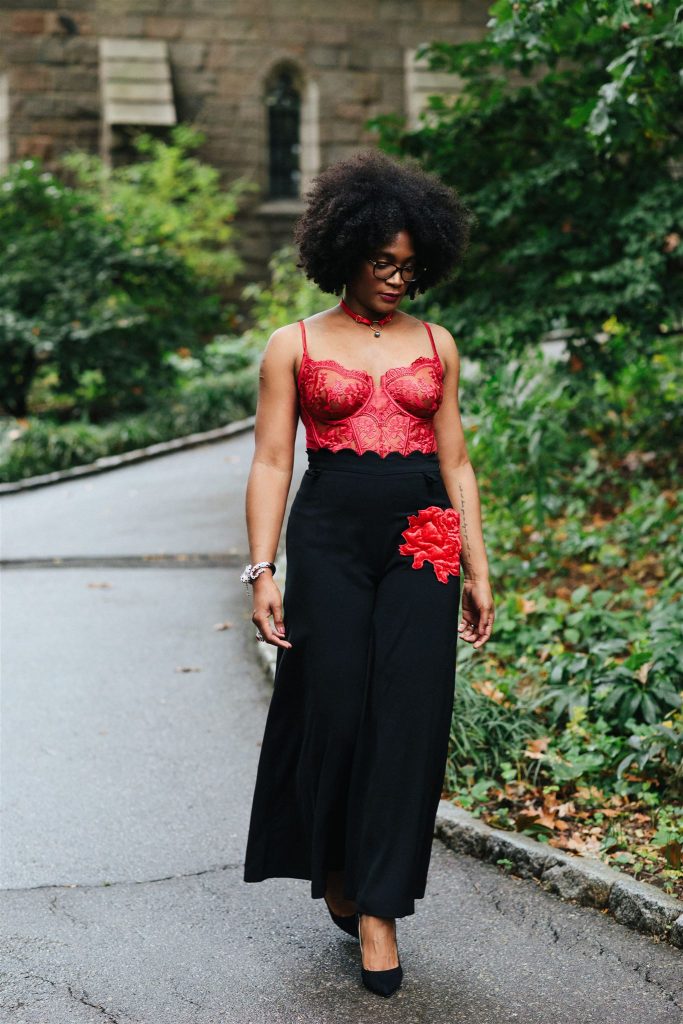 Of course, the above is just a small sample of what's possible. A chemise, for example, would also look brilliant as a dress, and a pajama short could look lovely with a softly distressed t-shirt. However, no matter what you pick, know that you have options...and that Kilo Brava is the perfect place to discover them.