How to Buy Lingerie as a Gift for the Holidays
Disclosure: This article is sponsored by Jane's Vanity.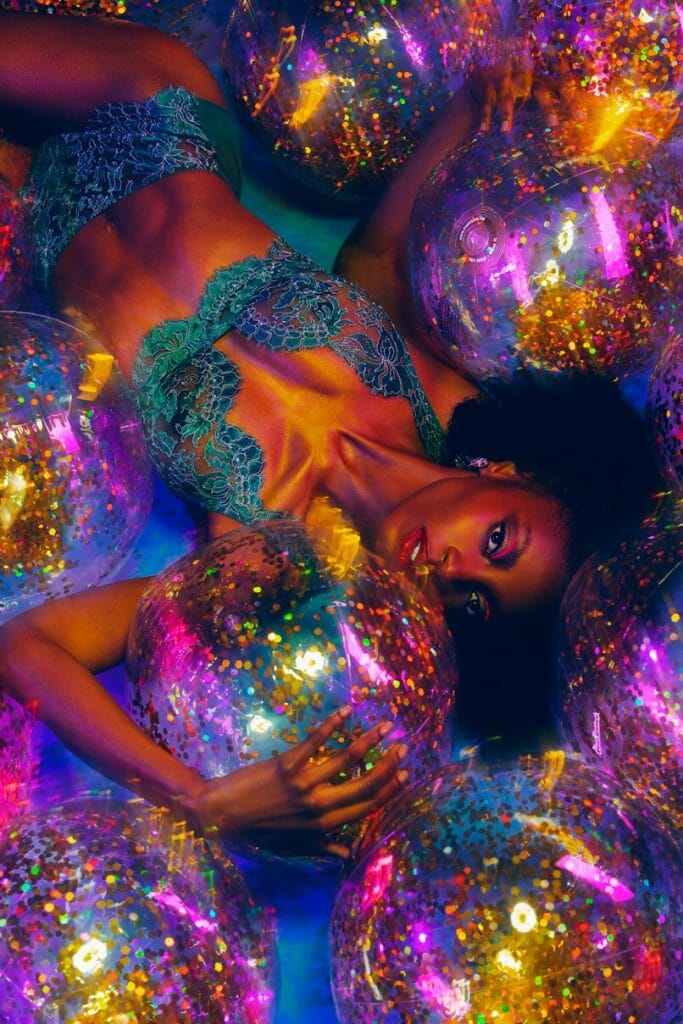 As I'm writing this, we're 15 days from Christmas, which means it's peak gift-buying season. While gift giving can bring joy and delight, it can also be a source of stress, especially if you're a thoughtful gifter. Ideally, you want to buy something the recipient will love and enjoy, and this is especially true for a gift like fine lingerie.
At even the best of times, lingerie buying can be a fraught experience. There are so many shapes and sizes and styles; the terminology is seemingly endless. But a well-thought-out gift of lingerie is also an opportunity, a way to present the giftee with an experience of luxuriousness, indulgence, and perhaps even extravagance.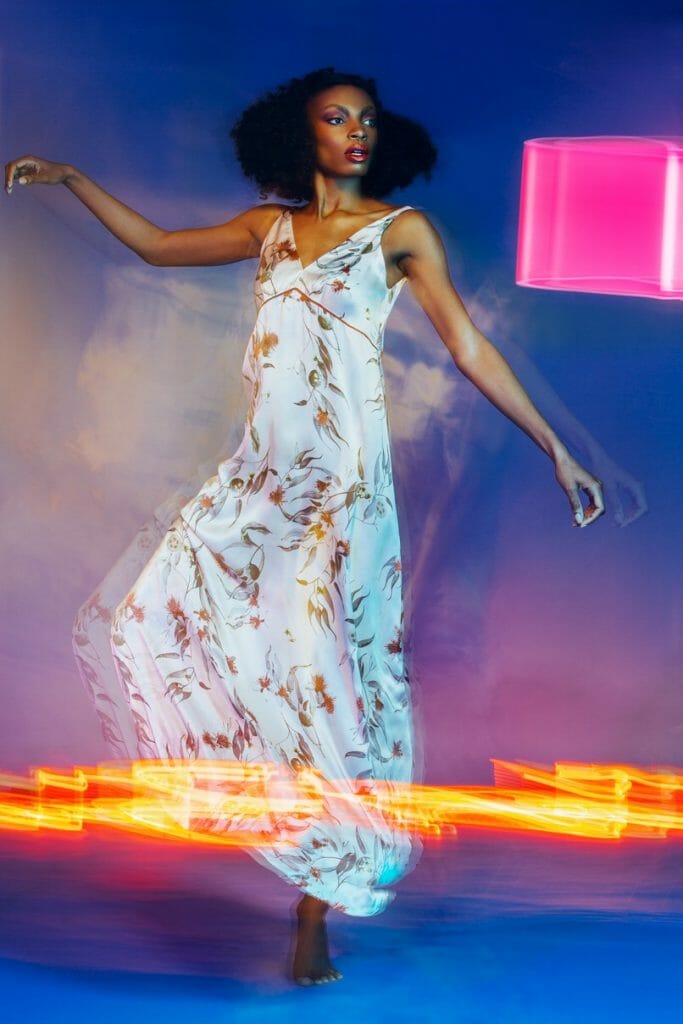 So many people won't buy nice lingerie for themselves, even if they really want to, because they see it as frivolous or unnecessary. In some ways, what you're really gifting is a reminder that it's okay to take time for yourself, to relax, to be comfortable, and to maybe even look gorgeous doing it.
Before we begin, just a small reminder that buying lingerie as a gift is not for casual acquaintances. Intimate apparel is, well, an intimate item. If you're not absolutely certain your gift will be regarded with affection and goodwill, then it's perhaps best to skip the lingerie all together and choose something else instead. Here are some of our top tips for buying lingerie as a gift for the holidays.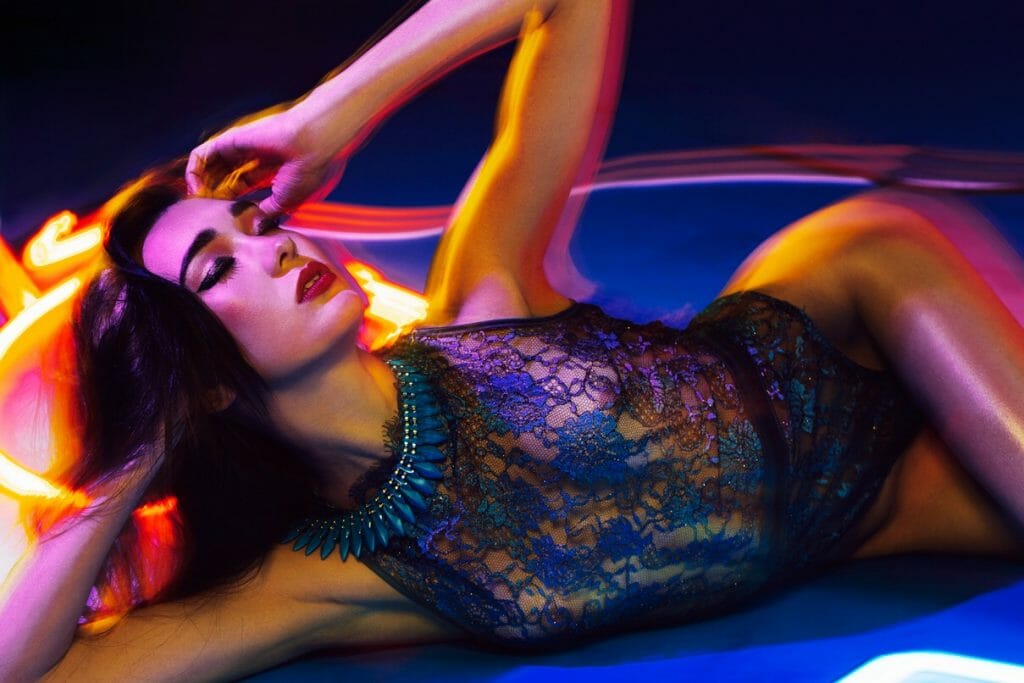 Think of the recipient.
This is true for any gift, but especially for lingerie. As tempting as it may be to buy what you want to see the recipient in or what you'd love to receive yourself, keep the tastes of the giftee in mind. Ask yourself if the garment you're buying fits their personal style and if it will be something they actually wear. If the answer to either of those questions is "no," keep shopping.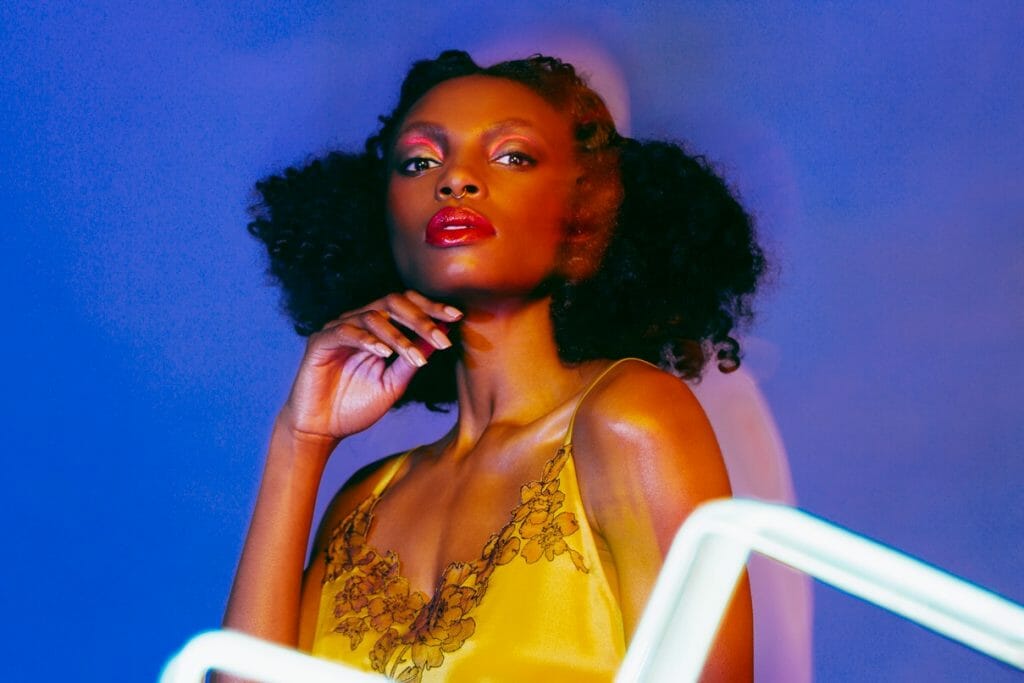 Leave expectations at the door.
If you're really buying a gift for someone else to enjoy, then you don't want to let yourself get too attached or invested in a particular response. The recipient might be euphoric and want to slip your purchase on immediately or they may feel hesitant and shy. Pushing your own agenda and encouraging them to behave one way or another is a surefire way to attach negative feelings to your gift, and may affect how the recipient feels about any future gifts from you - much less lingerie.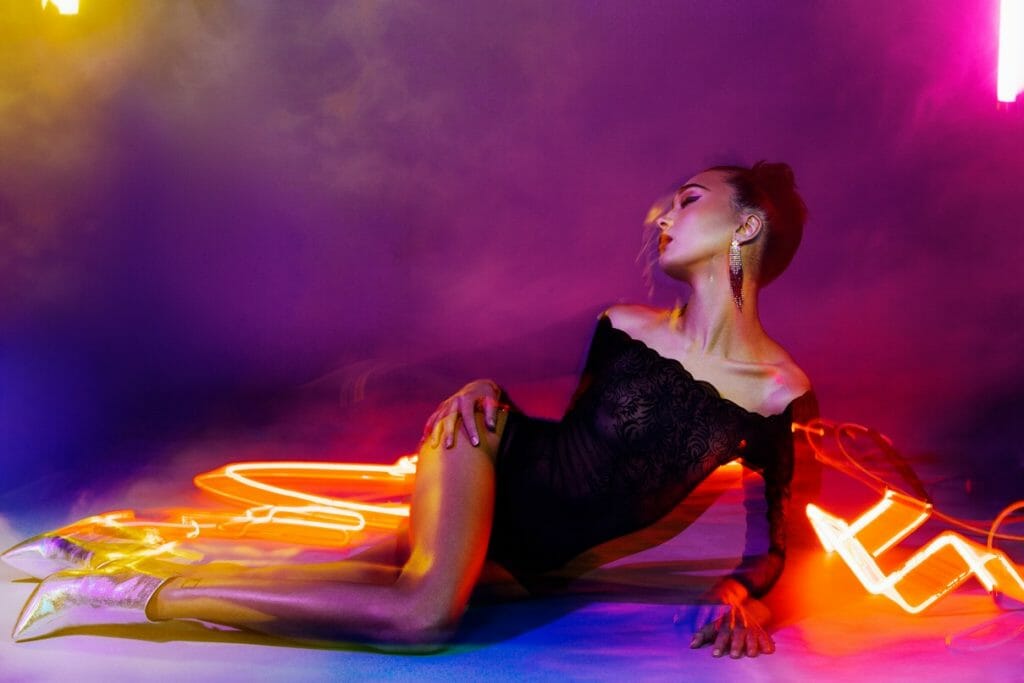 Shop prepared.
Don't make the mistake of going to the boutique and trying to 'guesstimate' what your gift recipient's size is. If possible, have a note with all the sizes they wear, being as detailed as possible. If you notice their lingerie drawer has several bras or pieces from the same brand, bring that information along as well. All bras and brands fit differently, and there's a better chance of success and finding the perfect gift if the salesperson knows what they typically wear.
In an ideal world, you would know the following: bra size (along with brands), panty size (as well as brands), dress size, and height. Bust, waist, and hip measurements can also help. But no need to be secretive! Try shopping together, online or in-store, and keep fit notes in a place like your phone. Or you can simply ask directly; many lingerie addicts would be thrilled to offer these details for a gift giver.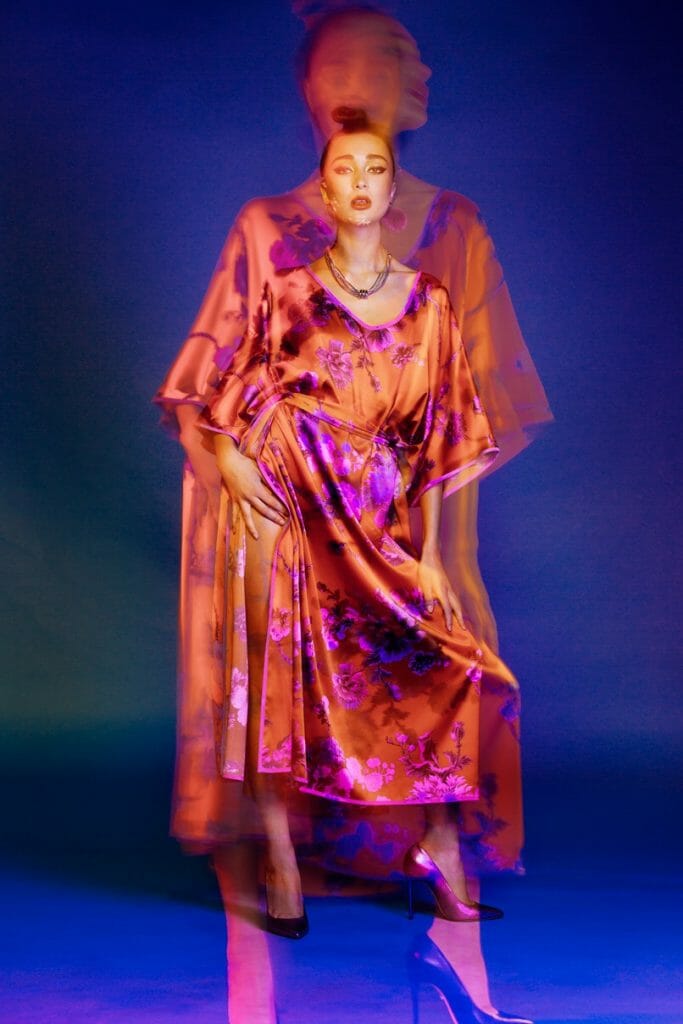 Stay away from bras.
Not sure on sizing? Play it safe and avoid bras. Bras are finicky items to fit, even if you have all of the above information, and can add lots stress and pressure to the shopping (and gifting) experience. Loungewear, which usually comes in sizes like Small, Medium, Large, and Extra Large is a solution. A beautiful robe or kaftan - items which are known to have a lot of flexibility in fit - can also work (and make the recipient feel completely pampered besides!).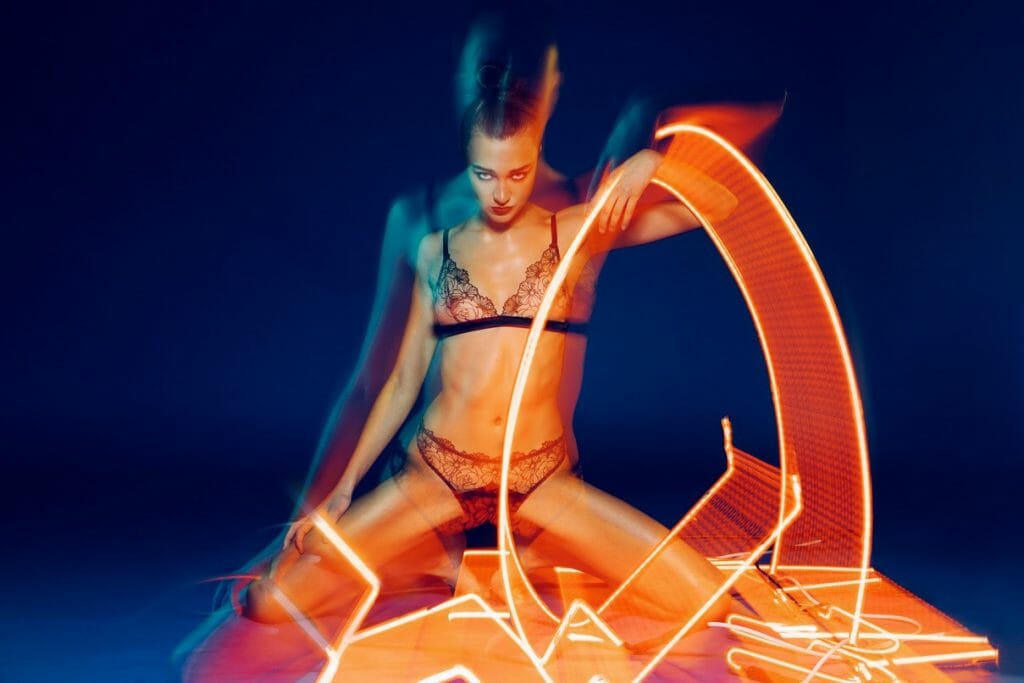 Ask for help.
Most lingerie boutiques, particularly locally-owned ones specializing in luxury pieces, have knowledgeable sales staff that will be happy to point you in the right direction with a few pointers. A few details about the recipient, what they currently wear, their favorite colors, and your price point can help narrow the scope. And an expert will be able to offer some strong suggestions. The very best boutiques love offering personal shopping services, and Jane's Vanity will even compile a curated list specifically for your gift recipient so you have a range of options.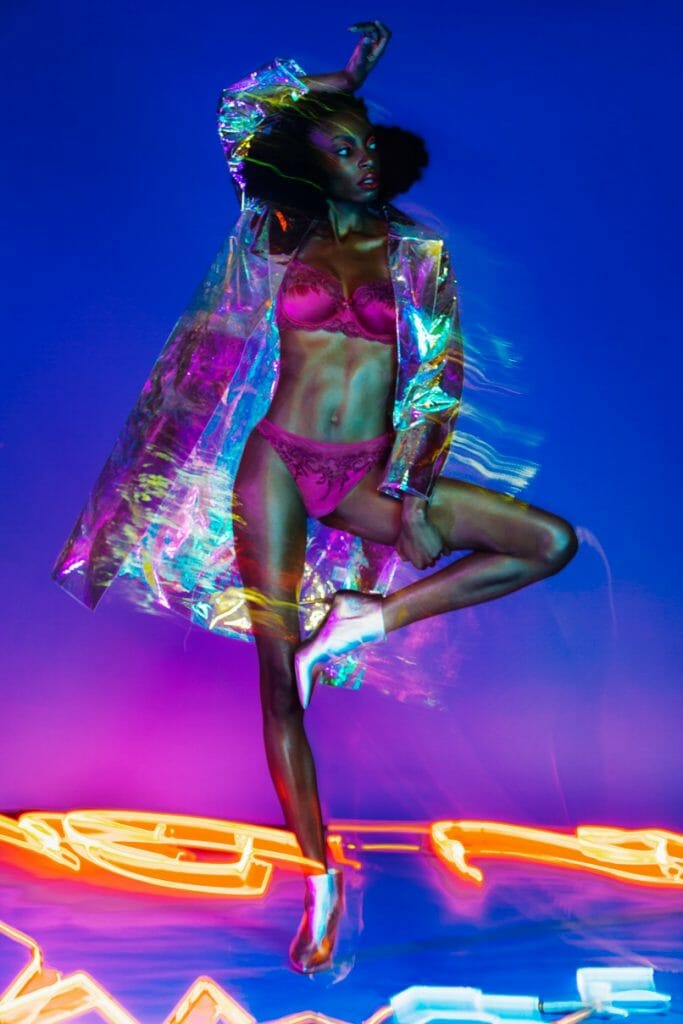 Elevate the existing.
This concept is especially true when it comes to shopping for a significant other or friend/loved one, but it can also apply to growing your own lingerie wardrobe. Pay attention to the pieces that the recipient wears most often, their tried-and-true comfortable go-tos, and then find them an "elevated" version of a similar shape.
For example, if your partner lives in their favorite cotton PJs, a silk pajama is an elevated version of that. If they sleep in an old t-shirt and panties, perhaps a camisole set would be a comfortable extension. If you know that there are particular areas of their body they are insecure about, be thoughtful and ensure the item you purchase doesn't make them uncomfortable. And if you are shopping for a partner that doesn't wear a lot of lingerie, think of adding to their collection as a process, starting with pieces which closely mirror what they already like to wear.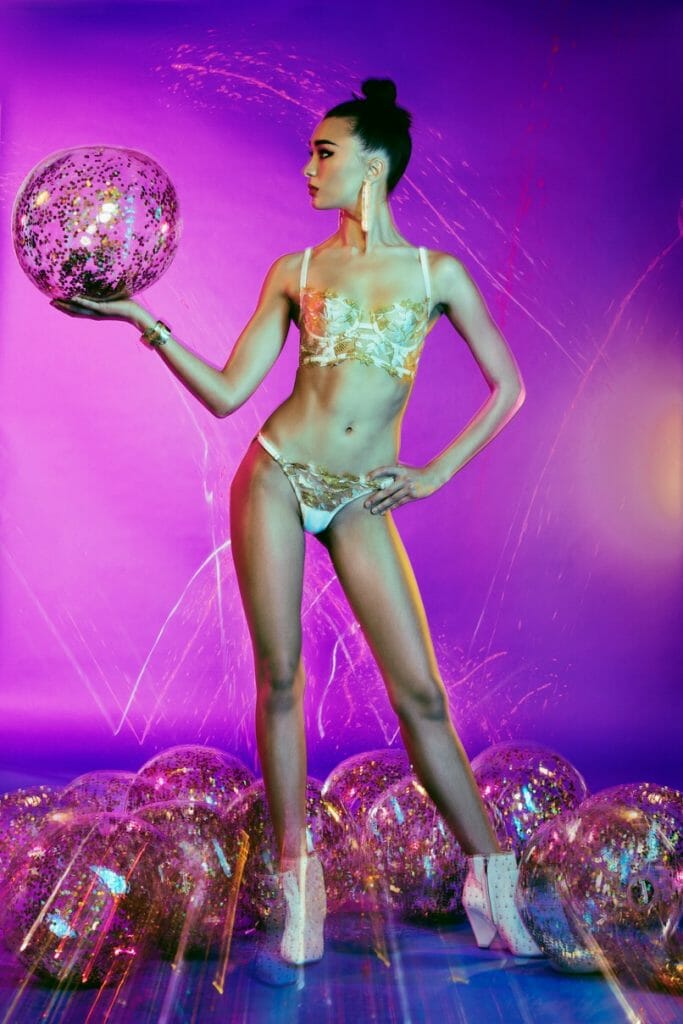 Go for glam.
If you're giving lingerie as a holiday gift - to yourself or someone special - why not step it up? Gilded lace, velvets, embroidery, and other opulent details have a particularly special holiday mood. The holiday season is a wonderful opportunity for indulgence and purchasing something for your giftee they may never have splurged on for themselves.
Whether you're a lingerie novice or a lingerie addict, intimate apparel is a perfect gift for the holidays. Now go forth and make merry!
All photos via Jane's Vanity.
Photo credits:
Photographer: Gia Goodrich
Assistant: Riane Colquhoun
Hair/Makeup: Beth Level
Styling & Art Direction: Emily Tate
Models: Maya Harper, Elizabeth Withrow
BTS & Assist: Christian Rudman
Retouching: Alena Vasilevich
Neon Rental: Neon Gods