The Weird, Wonderful World of Covert Behavior Lingerie & Swim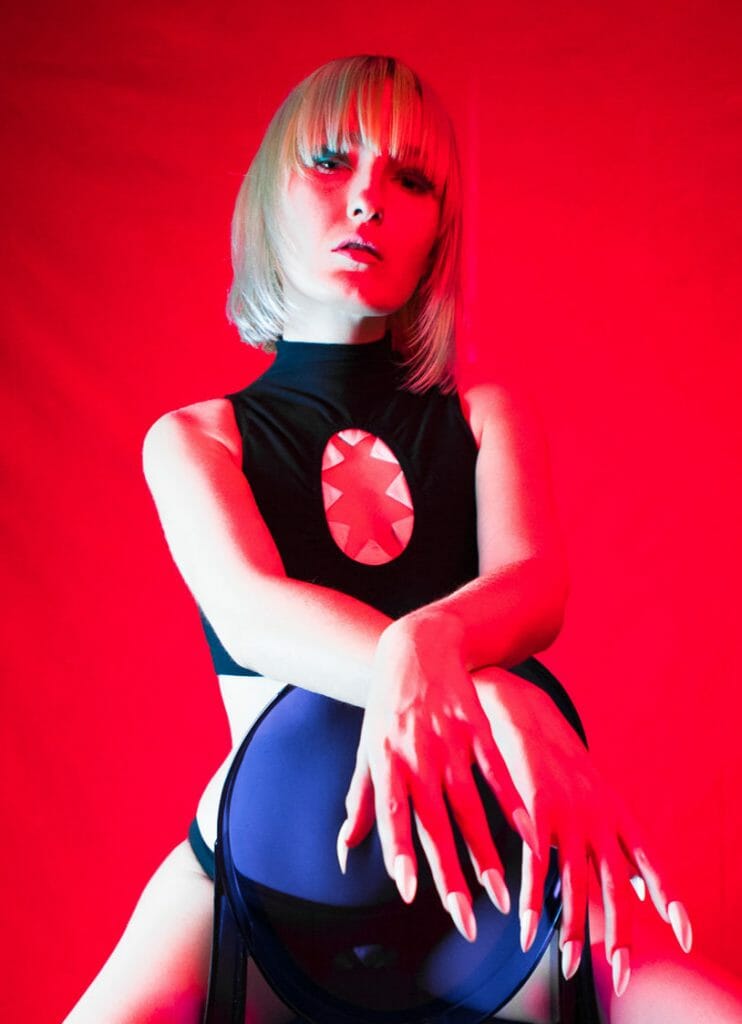 One of the most significant criteria I use for deciding if I should share a collection to the blog or Patreon is if I absolutely cannot shake them from my head. Most of what I look at tends to run together after awhile. That's not necessarily the fault of the designers. I simply look at so many pieces that my brain is constantly looking for trends and commonalities.
Another brand focused on lace or mesh triangle bras, no matter how aggressively they're marketed as "unique" or "feminist" simply won't trip my interest filters. A side effect of having written about lingerie for more than a decade is that I'm constantly looking for novelty.
Well...I've found exactly that with new lingerie and swim brand, Covert Behavior.
Covert Behavior got in touch with me around the end of 2017 (as an brief aside, my inbox is always open; I love when you send emails introducing yourself). I took a look and shared a couple of photos on Twitter, but months later, I still found myself thinking about the label.
Their prints and patterns have this crazy, 60s psychedelic vibe with a splash of Fifth Element thrown in that's somehow retro and relevant all at the same time. I don't think of myself as the most adventurous person in the world, and yet, I covet these pieces. I want to wear them in the post-tech apocalypse with a pair of goggles and my trusty flamethrower by my side (have I mentioned I love comic books too?).
As is true of many indies, everything is handmade by the designer, Hannah, in her Los Angeles studio. And her pieces (again, like a lot of indies) have a level of freedom and creativity that simply isn't possible at a more mass-produced level.
Personally, I'm hoping to spot one of these pieces "in the wild" one day. I'm sure they'll be just as striking and thought-provoking in person as they are in the photos.