Introducing the Dark Garden "Naturals" Corsetry Collection
Dark Garden is a icon in the world of corsetry. Founded by Autumn Adamne (a.k.a.  "The Godmother of Modern Corsetry") in 1989, Dark Garden helped to bring corsets back into modern consciousness. Previously seen as either excruciating torture devices or comically outdated underpinnings, Dark Garden helped to restore prestige and dignity to corsetry. They are one of the great corsetry houses, and their reputation is rightfully world-renowned.
However, Dark Garden's corsets are not antiques. They gracefully fuse time-honored construction techniques with contemporary sensibilities, for a look that feels both timeless and of-the moment.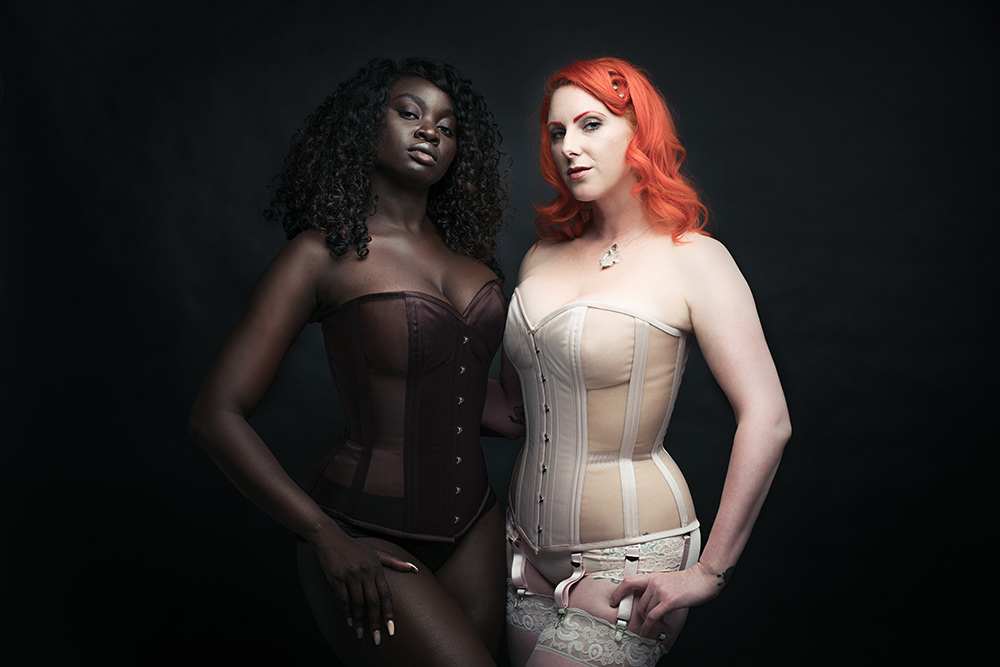 Perhaps no where is this synthesis more evident than in their latest release: Naturals,  a corsetry collection dedicated to shades of nude. With no pun intended, such a collection is a natural progression for the brand. Nude underpinnings in a range of skintones are more popular than ever, and rightly so (much like nude foundation in a range of skintones, what the industry calls a "trend" is simply "reality" for many).
Therefore, it makes perfect sense for Dark Garden to shift their nude offerings from a bespoke, custom service to an off-the-rack one - a change which also reflects the versatility inherent in this garment. A nude corset can work as an everyday undergarment, as a foundation piece for a wedding, or as the base for a costume.
Having seen a few of the skintone satins for myself (there are seven shades in total: Pink Champagne, Vanilla, Buttercream, Prosecco, Honey, Mocha, Chocolate and Coffee), I can you tell you they're almost preternaturally luminous. The colors were obviously chosen with much care and forethought. This isn't a nude collection created for a quick PR piece or two; Dark Garden obviously plans to make these for awhile.
The Naturals Collection offers two distinct, but equally stunning, corset styles: an Invisible construction that hides the stitching of the boning channels for a perfectly smooth exterior, and a Risque method, which features a coordiating skintone mesh in shades of Ivory, Buttercream, Fawn or Chocolate Brown. Both these styles are available in underbust and overbust options, respectively named Cincher (from $695), Cupid (from $845), Sweetheart (from $895) and Valentine (from $995).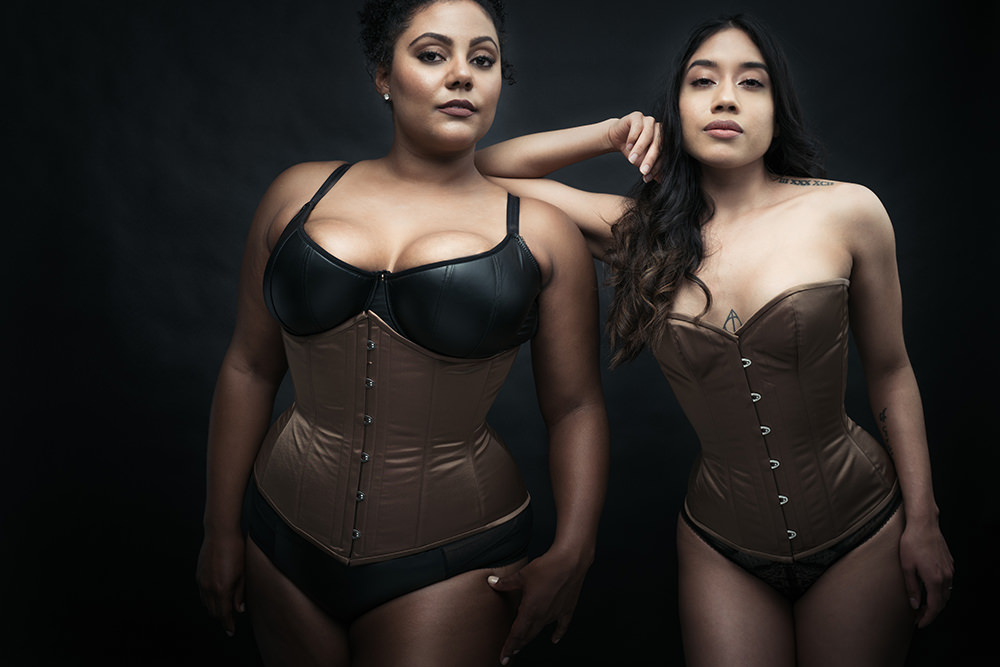 Dark Garden's shop is a true atelier, and the people who work for Dark Garden are true artisans - quite literally some of the best corsetmakers in the world. In an era where fast fashion is the norm, Dark Garden's dedication to valuing the skill and labor of their employees is not only admirable, it's essential.
These corsets aren't garments that can be churned out in an hour or two. They aren't meant to be worn for one night and then tossed into a back drawer somewhere. Dark Garden's prices reflect the skill of their staff as well as the value of the garments, of having an heirloom that could conceivably be passed down for generations.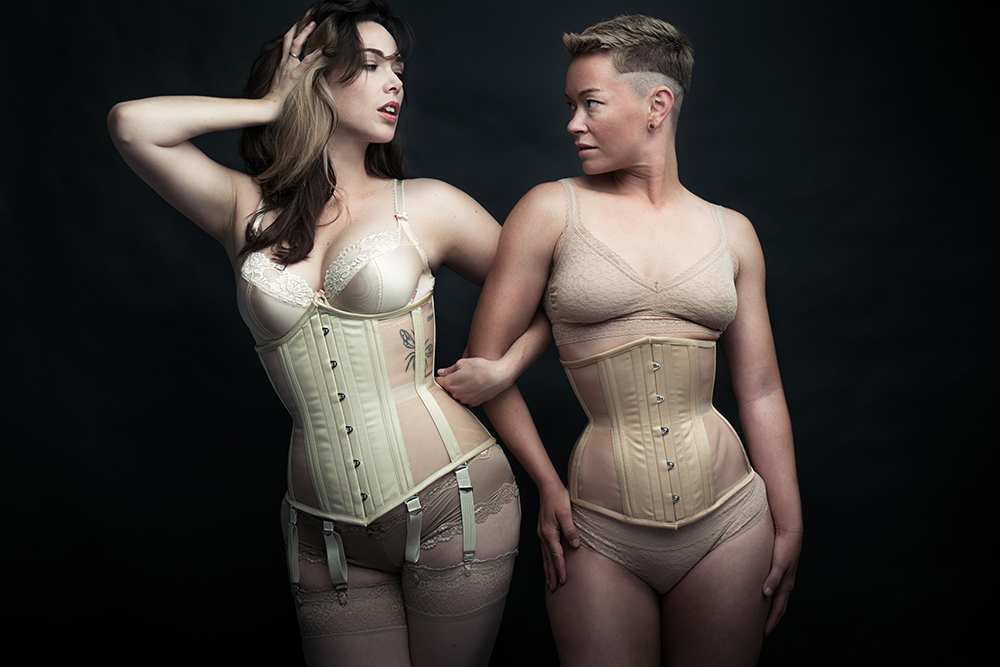 Dark Garden corsets should be ordered in a size 4 to 6" smaller than your natural waist. Orders can be placed online at darkgarden.com.
Lingerie Addicts: what are your thoughts on Dark Garden's new Naturals collection? Would you like to own one?