Introducing Maison Lejaby: French Lingerie for Modern Icons
Disclosure: This post is sponsored by Maison Lejaby.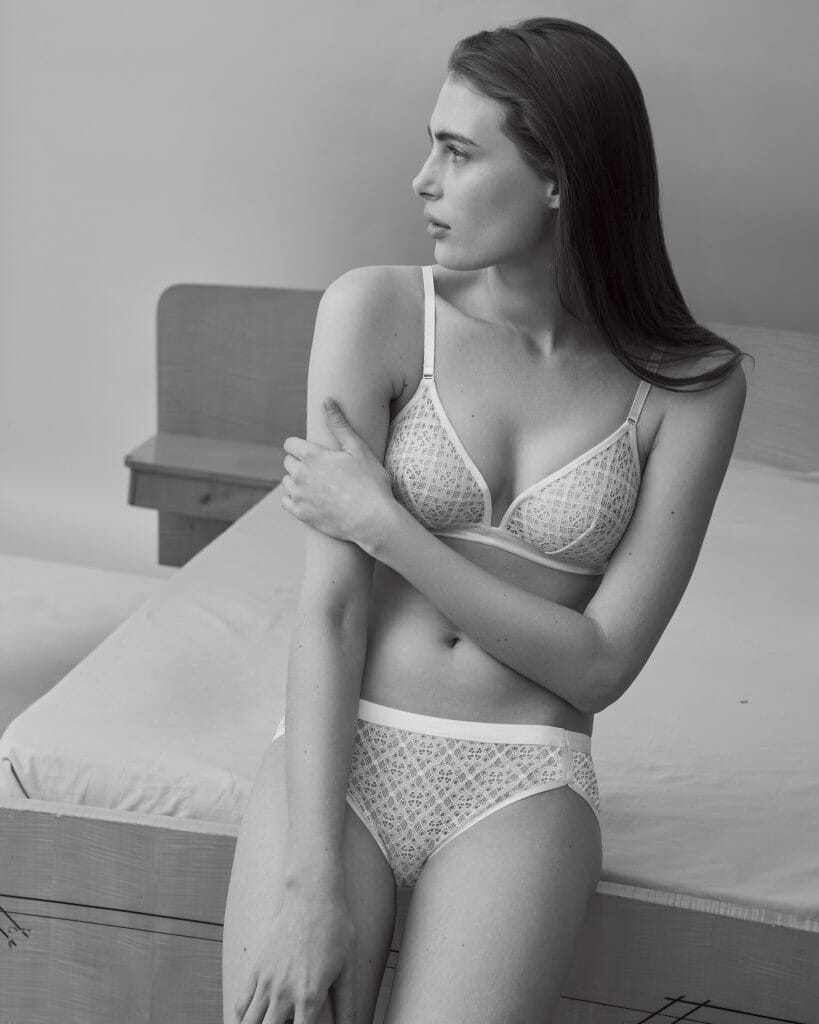 French lingerie is having a bit of a revival in the United States. Several years ago, many of the classic French lingerie brands left the US (for reasons I'm not yet aware of). However, in the last few seasons, they've all made a concerted effort to come back. And perhaps none is as passionate about "making it" in America as Maison Lejaby.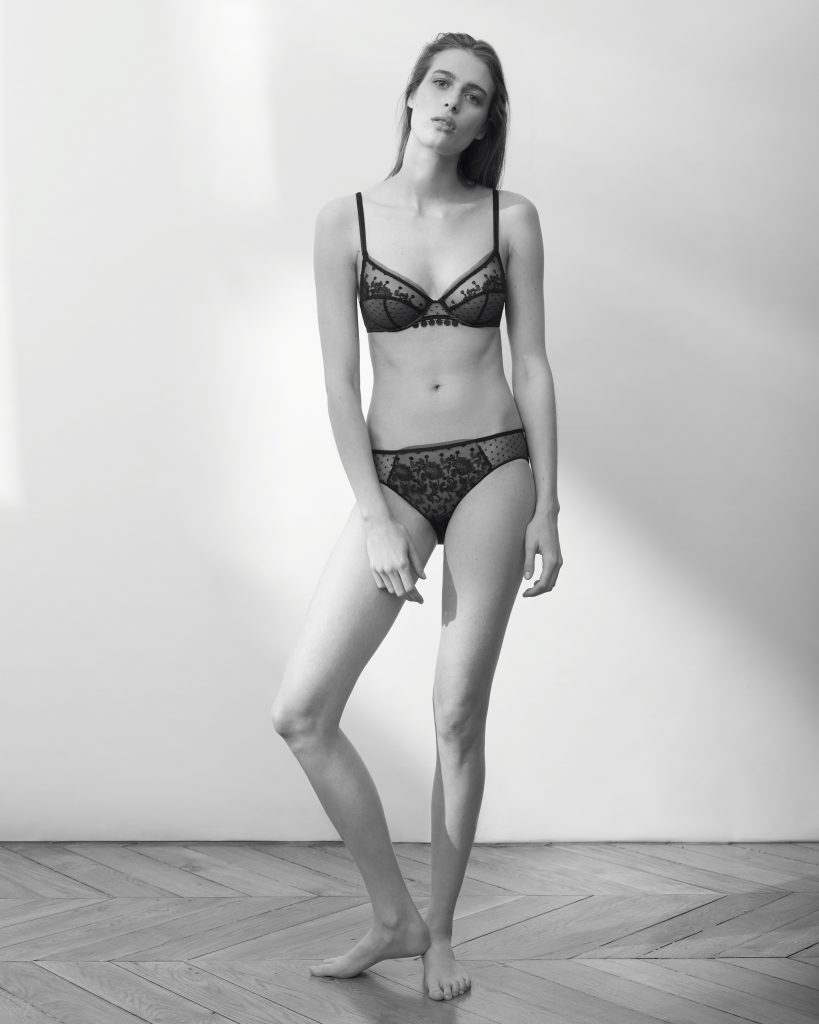 Founded in 1930, Maison Lejaby is known for their classic finesse (what the brand likes to call "savoir-faire"). This isn't a label that likes to indulge in flashy "bells and whistles" or chase trends indiscriminately. Everything is deliberate. Everything is purposeful and true to their 100-year heritage.
Maison Lejaby's brand name has its origins in the name of the company's founder, Gabrielle, who designed a bra (or soutien-gorge, in French) called the "de la Gaby." Diehard lingerie addicts (or at least fashion enthusiasts with an appreciation for vintage illustrations) will also recognize their classic Gruau campaigns from the 1950s.
Recently, I've become incredibly interested in the fabric story of lingerie - in the silks, the satins, the laces, and the jacquards. Textiles are an area where Maison Lejaby especially shines. Their embroideries and trims all have that inimitable French aesthetic - easily recognizable yet so hard to imitate. (Maison Lejaby calls their fabrics "noble materials" combining "elegance and spirit." I'm inclined to agree).
Often, when I think about French lingerie, I think about a commitment to heritage, which has certain staid or stuffy overtones. But I was surprised to learn that Maison Lejaby is considered an innovator in France. They were the first lingerie brand in France to use Lycra in the 60s, entering into an exclusive contract with the manufacturer. They were also among the first to offer colorful triangle bras in the 1970s and also one of the first French brands to experiment with seamless microfiber bras in the 1990s.
At first, I wondered why all those "firsts" would be relevant to TLA readers (especially since they happened in France). Then I realized...a brand with a history of innovation will also have a future of innovation. What Maison Lejaby brings, not just to America, but to the lingerie industry is a fusion of technology, fashion, and fit.
No, they're not bragging about their latest designs or styles in a press release. Instead, this is a quieter type of innovation. One that's meant to be refined and hidden...but also to stand the test of time. Maison Lejaby blends classic construction with modern design in a way that feels more relevant than ever before.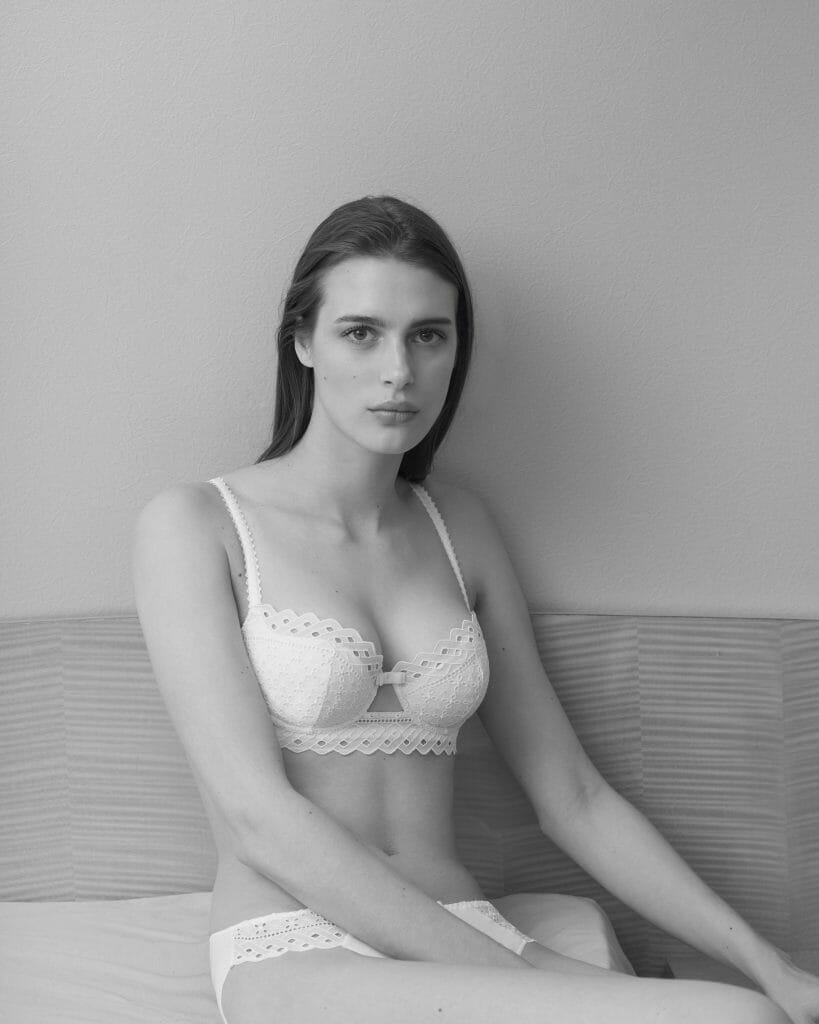 Another interesting thing about Maison Lejaby is that they're based in Lyon, the French capital of silks and textiles (visiting the Lyon Textile Museum is a dream of mine). For a French label to rely almost exclusively rely on French textiles is no small thing. Many lingerie brands claim a French-inspired name or even a French aesthetic, but many of them are still designing and sourcing in places that aren't France.
As a result, many of the French lace, fabric, and embroidery factories are shutting down, which not only means a loss of jobs, but also means a loss of history. There are patterns and designs that are centuries old which are in danger of disappearing forever. As someone who is increasingly interested in that historical story, I love that Maison Lejaby is helping to preserve that rich heritage through their work.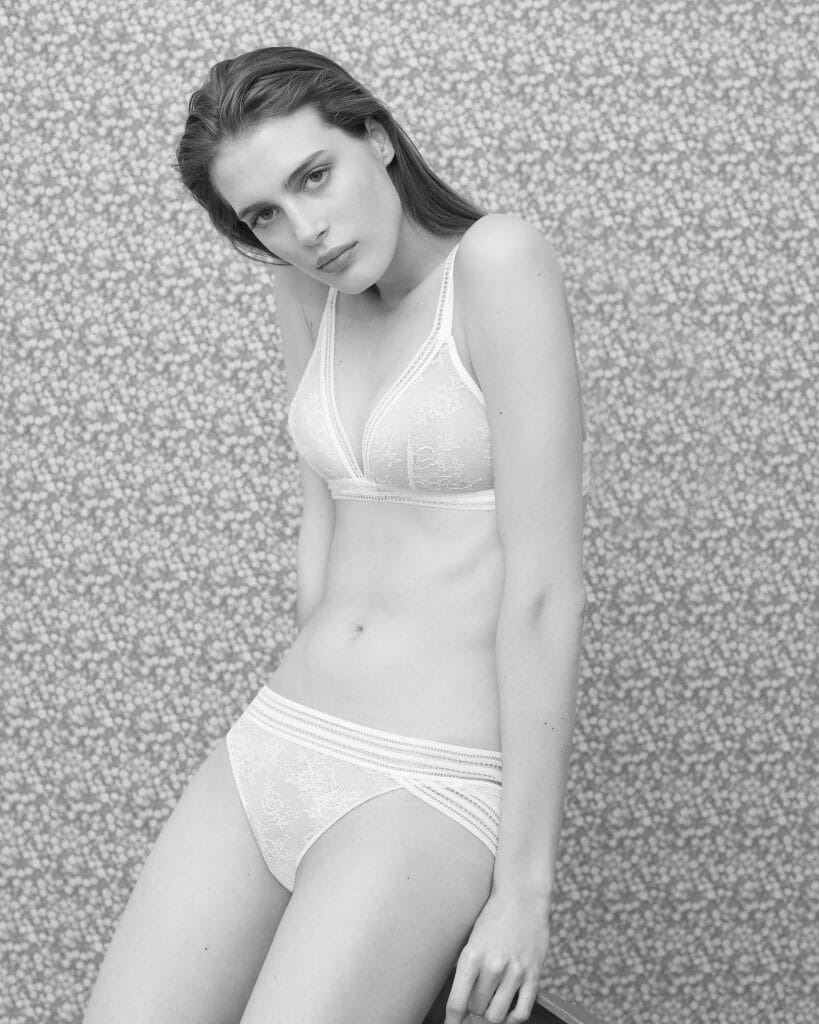 You know we can't talk about lingerie without talking a little about what goes into the design and making of it. In America, because we are primarily a naion of t-shirt bras and bralettes, I think it's sometimes easy to forget that a cut-and-sew bra using fine textiles is an incredibly labor-intensive process.
The typical Maison Lejaby bra has 50(!!!) components, 22 different stages or steps, and requires highly-qualified seamstresses to assemble. Maison Lejaby told me some of their seamstresses have been working for the company for 30 years, which means these people are truly at the pinnacle of their craft.
Though the label markets itself as a fashion or everyday label, the level of construction and the attention to detail would give Maison Lejaby a place in any luxury boutique.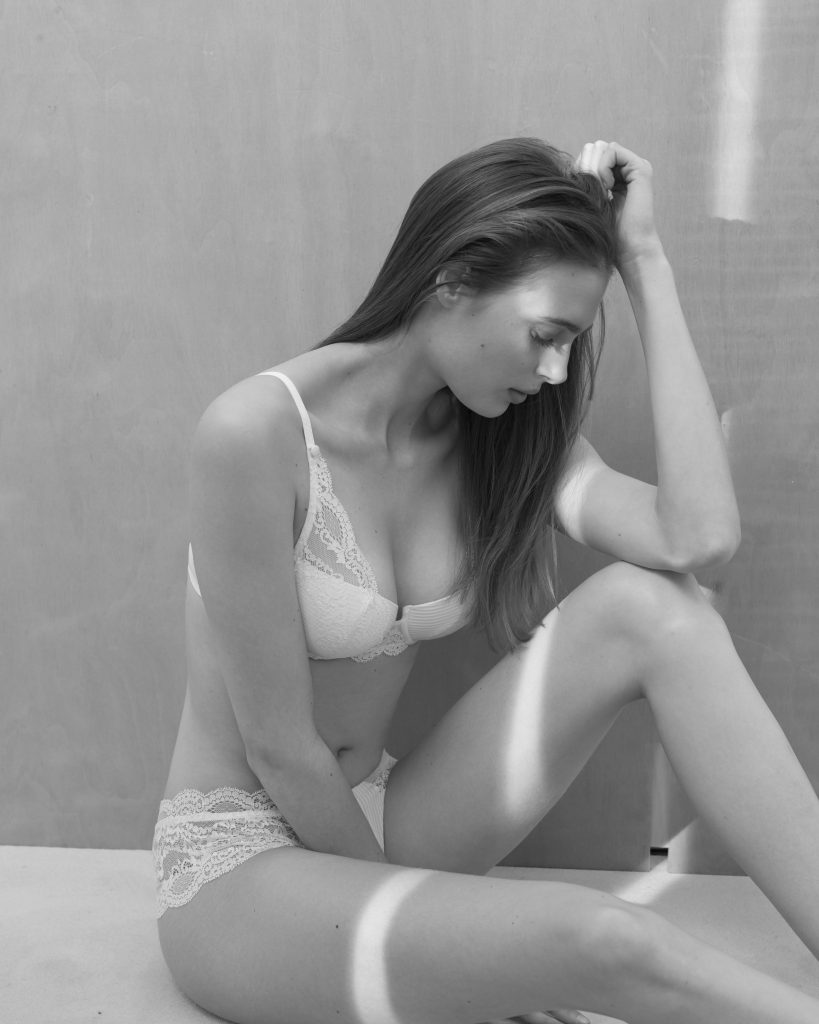 True elegance is in restraint, and that's one of the things that stands out most to be about Maison Lejaby. I'm sure it's the American in me, but I'm not a person to be seduced by articles that encourage you to "dress like a French woman" or "shop like a French woman."
That said, I'm also not ashamed to admit that Maison Lejaby has been seducing me for the last few seasons. I look forward to visiting them every market because I know I'm going to see something that takes my breath away. I love how their collections build a story - starting with one particular style catching your eye, then falling in love as you learn more and more.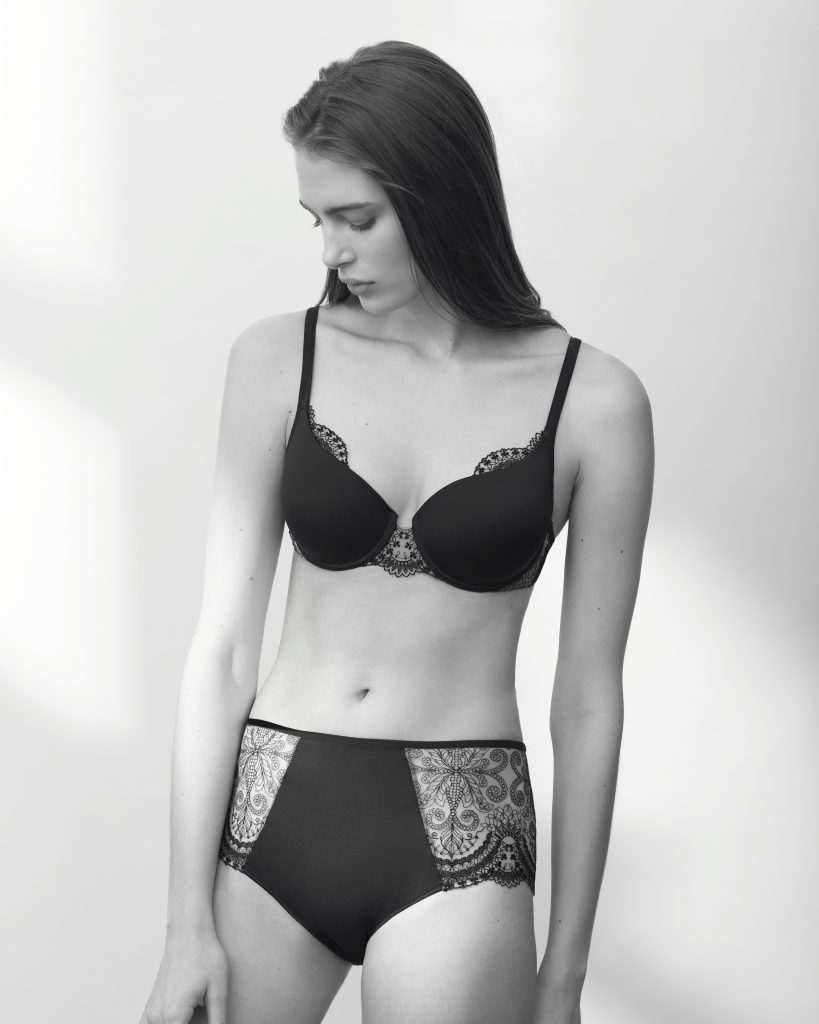 Maison Lejaby has an uphill climb making it in the US market. We're a tough nut to crack, as the saying goes. But I think this lingerie brand offers something that we both need and want here: French design that offers more than simply being French; an attention to fit, detail, and quality in equal parts; and refined, classic design that manages to be intriguing, but never boring.
Maison Lejaby's designs encourage you to look closer, and, especially if you live in America, a place without a strong lingerie culture, to think differently about your lingerie. There's this delightful balance of minimalism with structure, delicacy with refinement. This is lingerie for those who want to just a touch of that French savoir-faire...no traveling to Paris or speaking French, required.
What do you think of Maison Lejaby?