Rosamosario: The Intimate Encyclopedia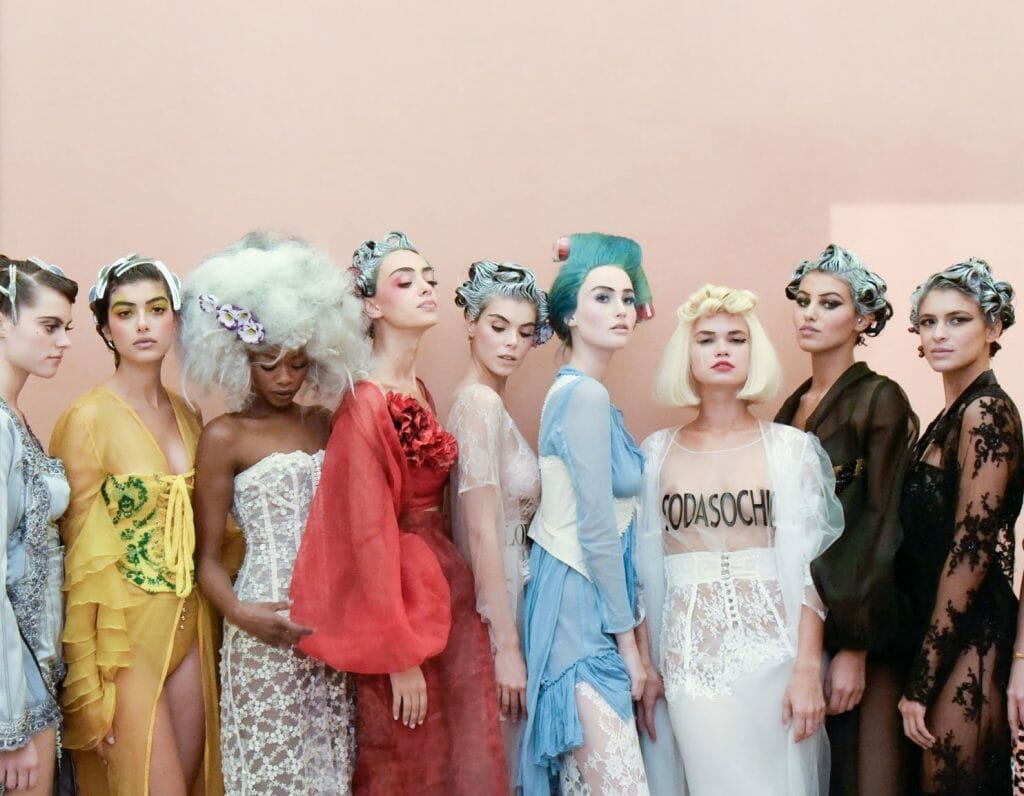 "Please, don't call it lingerie."
With those words, Rosamosario is quick to distinguish itself from the rest of contour fashion. This is a request, but it's also a warning. Rosamosario is a lifestyle, not a lingerie collection - albeit a lifestyle rooted in couture techniques and an intimate knowledge of the body.
Perhaps appropriately, the Italian intimates scene has undergone a bit of a renaissance. While labels like La Perla once dominated the conversation, they're now being forced to make way for a new class of designers, and Rosamosario is a bright and shining star among them.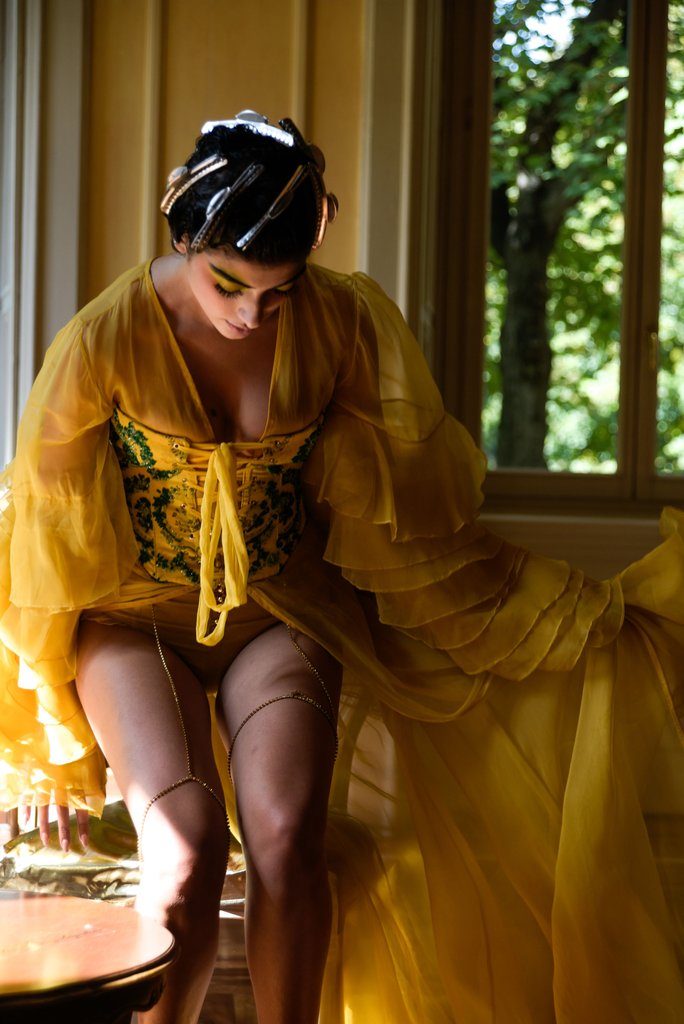 I've had an eye on Rosamosario for the last few years. We reviewed a pair of their silk and lace palazzo pants on TLA last year, and we've also covered some of their pieces available from Net-a-Porter. This is a label that occupies that rarefied air of fantasy and pure indulgence.
A house with a clear vision and a distinct of point of view that's only become more well-defined over the last couple of seasons, I appreciate how unabashedly dedicated to their aesthetic Rosamosario is. They're not interested in creating basics for everyone. Either you get what they're doing or you don't; there's no "watering down" to suit all tastes here. This is intimates as a concept, defined not by support or foundation-wear, but by art and luxuriousness, like a Botticelli come to life.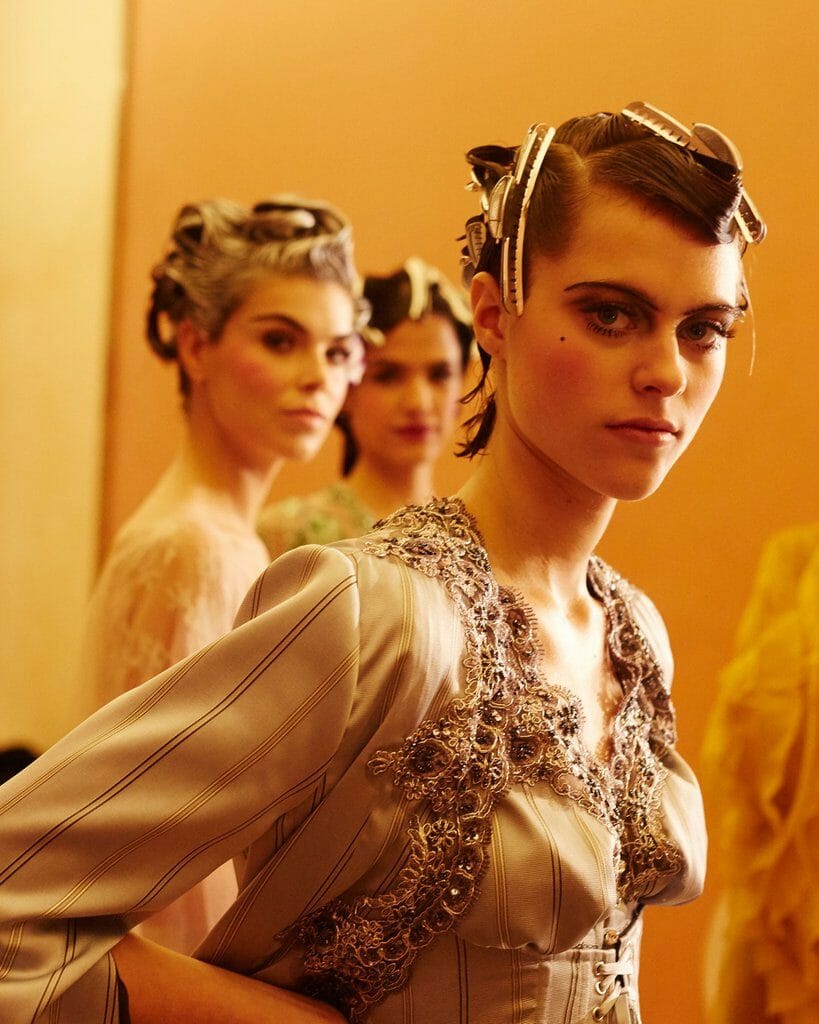 After a decade of designing, it truly feels like Rosamosario has hit their sweet spot. Even a designer with a strong initial vision needs time to refine it. Rosamosario has had that time, and with the luxury intimates sector rather in a state of disarray, the field is theirs for the taking.
More than that, Rosamosario's collections are a salve for the harsh realities of everyday life. Even if their pieces are forever out of your reach, simply looking at them is a form of escapism because this is more art than attire.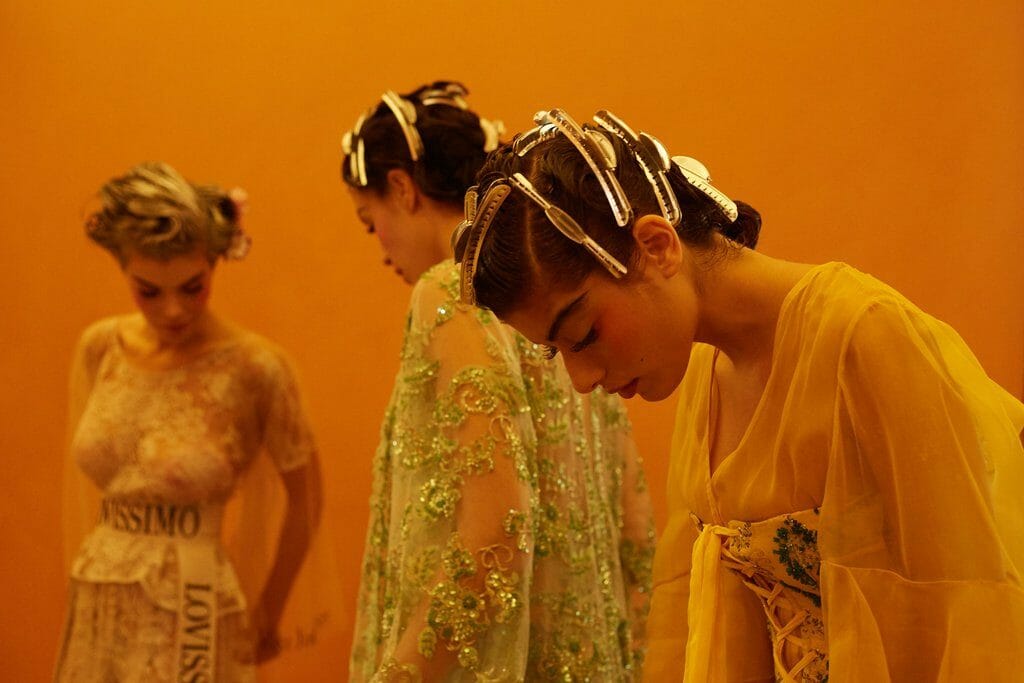 Opulent, striking, elegant, unapologetically romantic in the most poetic sense - Rosamosario is enchanting and wild, uninhibited and lavish. This is sumptuous, eccentric, floor-sweeping couture that somehow warms my senses through the screen. I shiver to think of how many details we're missing simply because a photograph can't capture it all.
I know we've been asked not to use the L-word, but if there was a Goddess of Lingerie, this collection would be a welcome tribute.
Rosamosario offers made to measure and bespoke services available internationally by appointment.