Sale Lingerie of the Week: Rosamosario Chantilly Lace Jumpsuit
Disclosure: This blog post contains affiliate links.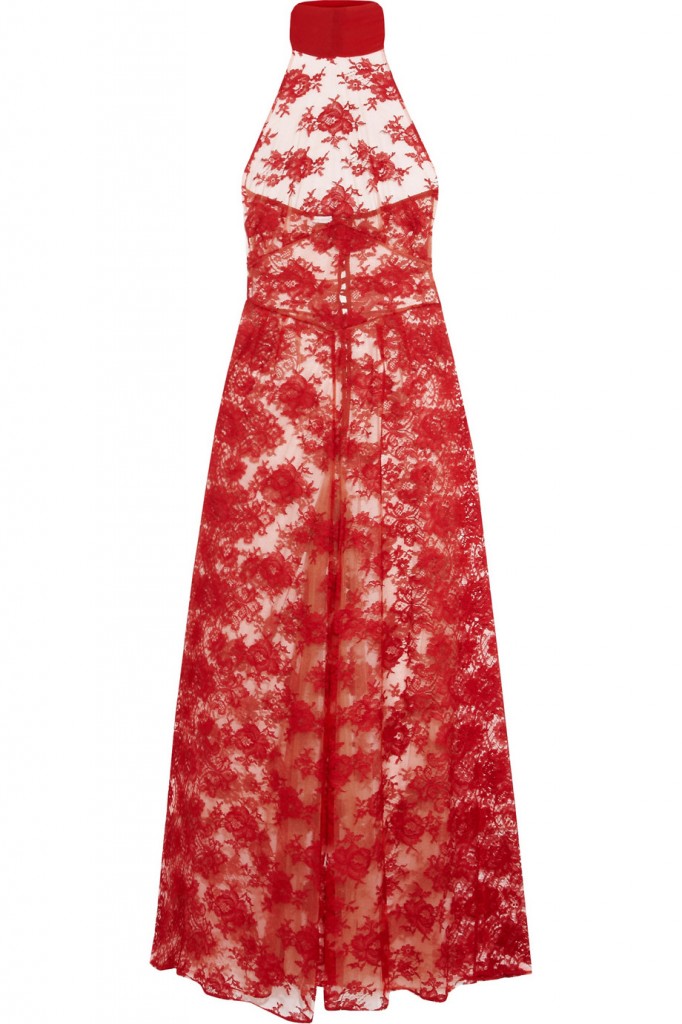 This is almost certainly the last "Sale Lingerie of the Week" feature until 2015, and so, in commemoration (and celebration!) of 2014, I wanted to end on a somewhat extravagant note.
I love featuring luxury lingerie in the weekly sales spotlight. Some of that's a matter of personal taste (I cannot lie; I love silk and lace), but some of that's also because I want to share the thrill of the hunt with you. There's something very gratifying about stalking some opulent, expensive, seductive creation online (the kind that's wayyyy outside of your price range), only to discover one day that it's been put on sale and is now definitely within your price range. Of course, that whole price range thing varies by the consumer, but if your budget is $400 or so and you happen to wear an extra small and you've been raving a red Chantilly lace jumpsuit...let me introduce you to Rosamosario.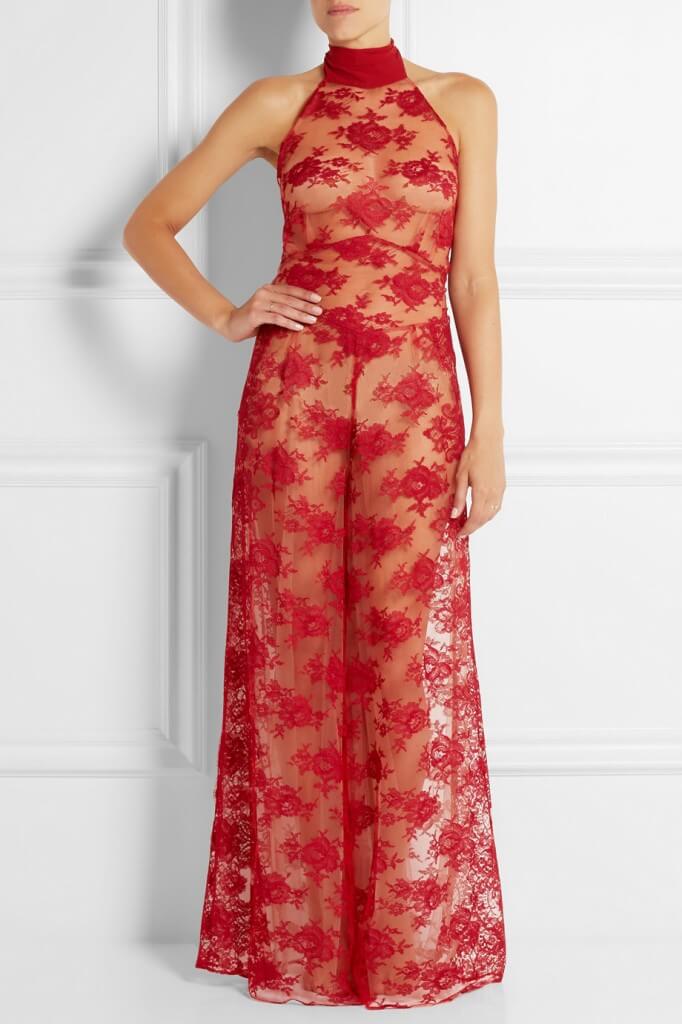 This is the kind of piece that should really just be paired with a skintone bodysuit and worn out of doors. I mean, you're literally dripping in yards and yards of scarlet lace; it seems a shame to keep all the lusciousness to yourself. When I imagine visiting my Italian villa, the one with the vineyards and the olive trees, this is what I lounge in on my divan.
As I mentioned a couple of paragraphs ago, this jumpsuit is only available in size XS now (sale items almost always have limited availability; that's the nature of the sale), but if you dig Rosamosario's aesthetic, I'd also take a look at the strapless Chantilly lace chemise shown below. It's a little bit more than the jumpsuit (roughly $70 or so), but there's one left in sizes small, medium, and large, respectively. Again, I'd buy a black bodysuit or maybe even a matte opaque shaping dress and wear this to dinner. This much gorgeous lace deserves to be seen.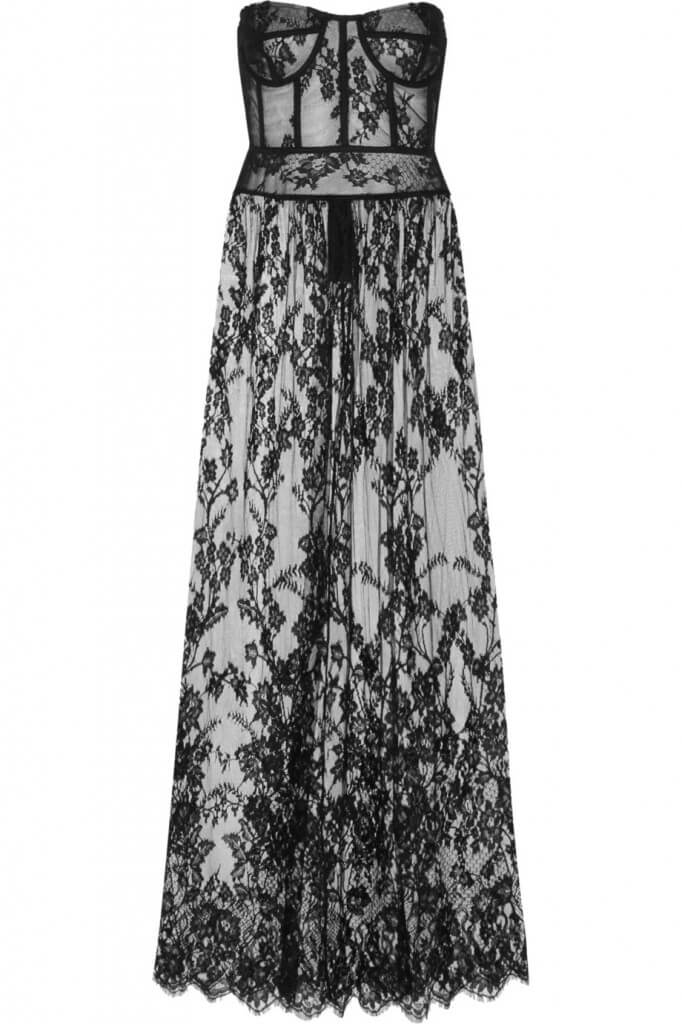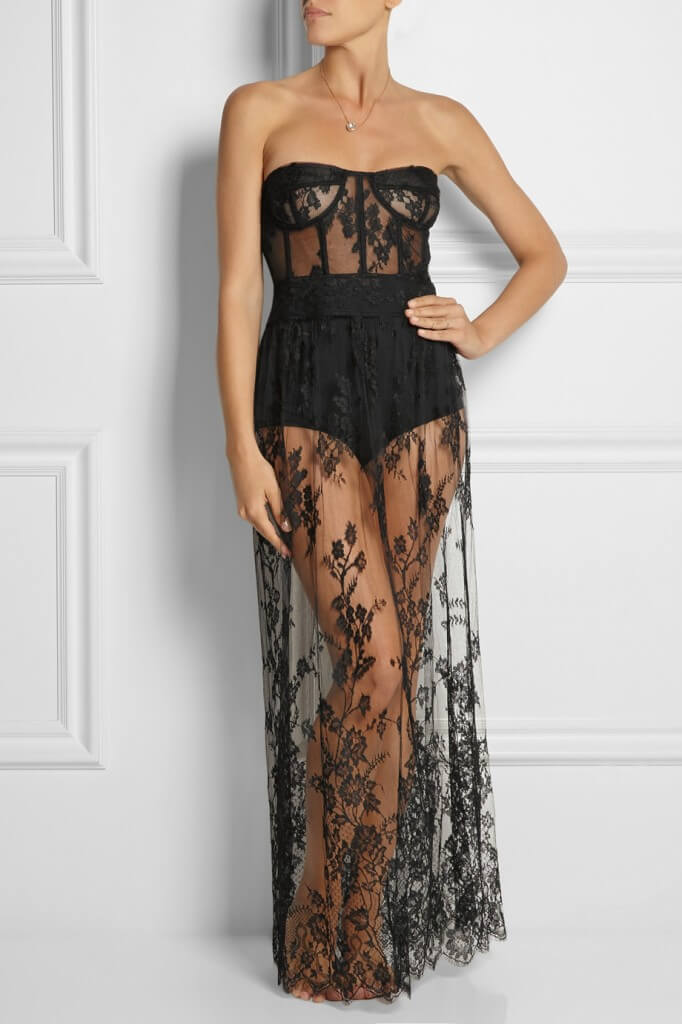 Finally, just to check in very quickly, how do you feel about these sale lingerie of the week features? Are they useful? Are there certain things you want to see? Do you want them to happen more frequently or have more items? Please let me know your thoughts.