The Lingerie Addict Awards: The 12 Best Lingerie Brands of 2017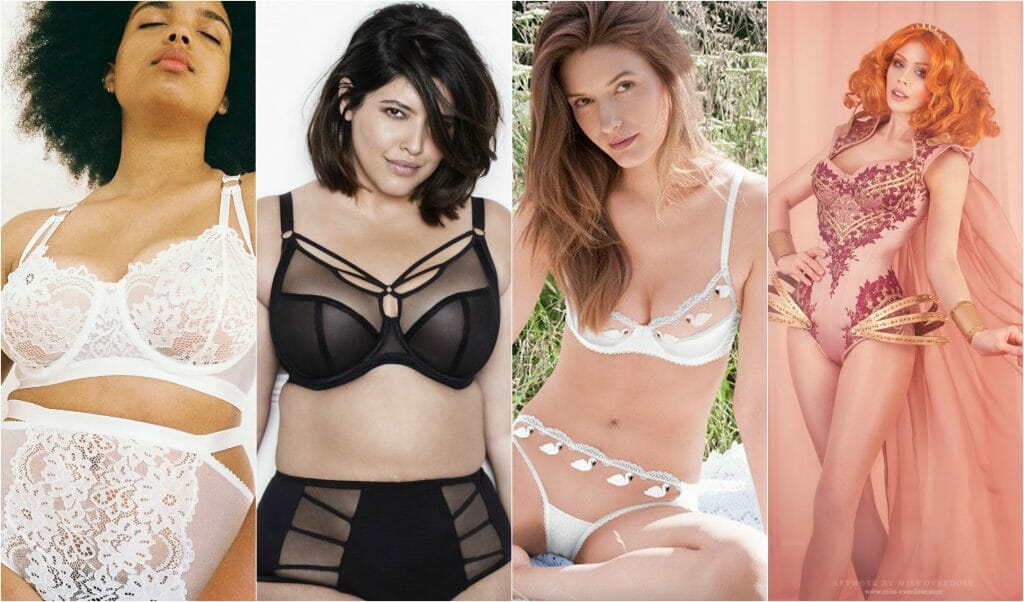 Our Best Lingerie Brands feature is always one of our last articles for the calendar year, but I think it's one of the most important. The companies chosen for this list represent the crème de la crème of the industry. These are labels of note; the designers and brands that have done outstanding work, not just for a month or two, but all year long.
Quite often around this time of year, brands ask how they can get on this list. However, we don't accept nominations, much less "donations." Companies are named Best of the Year because my columnists and I believe they deserve to be here. We believe these are the brands our readers should know. Interestingly, several of our nominations, such as for Best Overall, Best Editorial and Best LGBTQ, were unanimous.
As always, I'd love to hear your thoughts about what you believe to be the Best Lingerie Brands of 2017. Did your faves make it onto the list? Who do you think should be here instead? And which names should we pay attention to in 2018?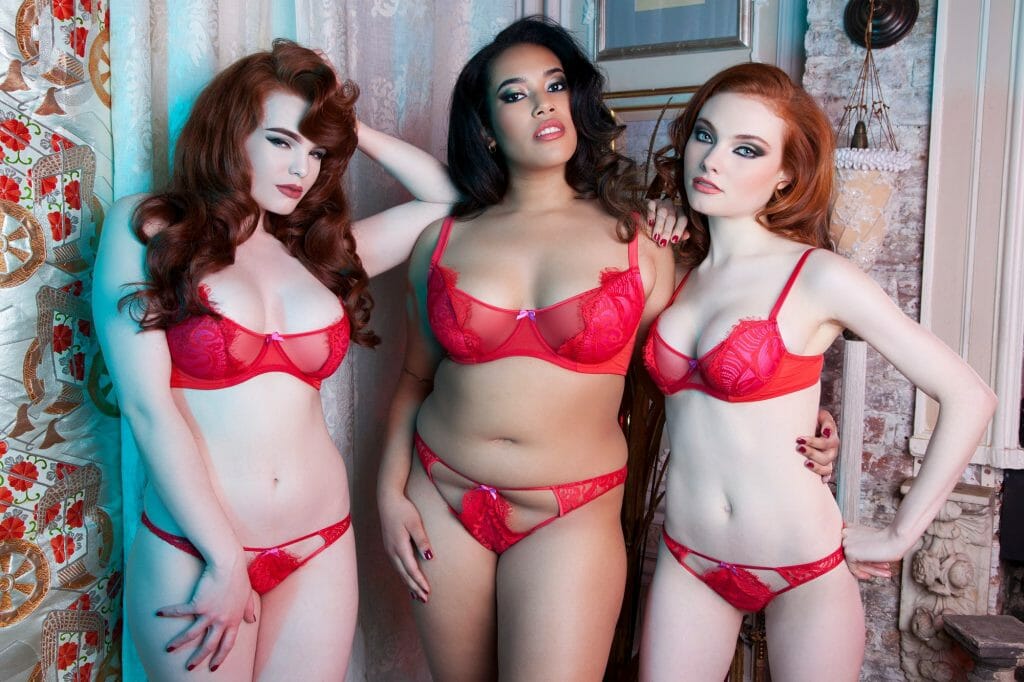 Playful Promises was our Best Overall last year as well, and since they (full disclosure) are an advertiser, I was concerned it may look odd to have them win again. However, my writers and I agreed that no one else simply comes close to what Playful Promises does. The main line offers identical styles in plus, core, and full bust sizes, and that's not even getting into their Bettie Page Collection or their plus size collaboration with Gabi Fresh. Playful Promises shows that it's possible to design thoughtfully inclusive lingerie, work with a diverse range of models, and be a smashing success while doing it. Other companies could take note.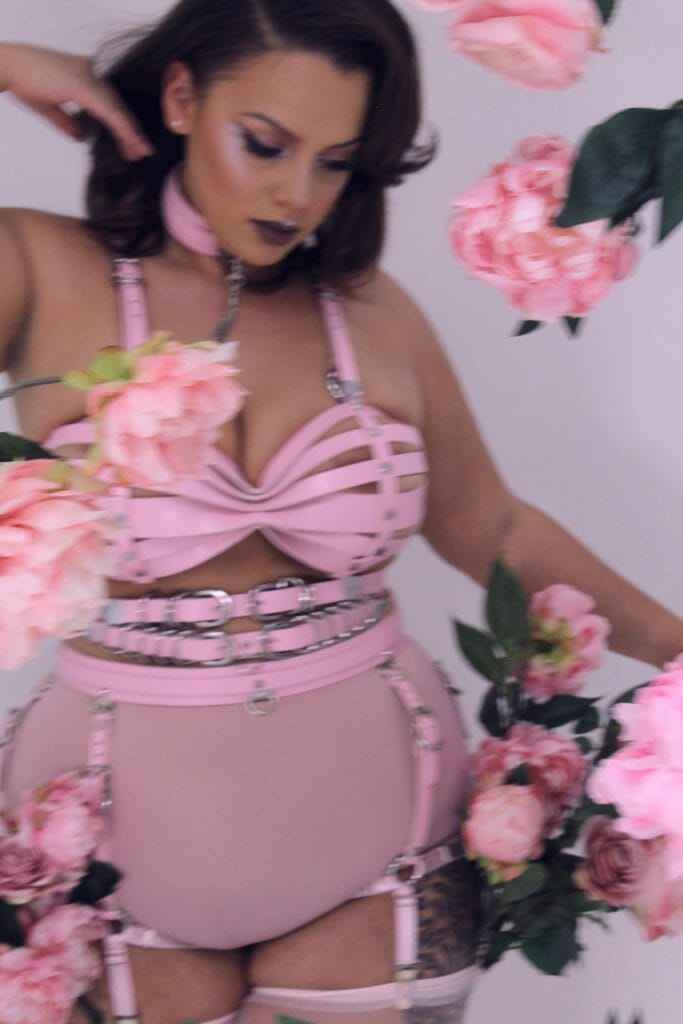 Best Editorial/Directional: Creepy Yeha
Creepy Yeha had an absolutely stellar year, being featured on celebrities from FKA Twigs to Cardi B, not to mention the Chromat runway show! Yeha's style is both perfect and perfectly inimitable. You can recognize her pieces from a mile away, and it was wonderful to see this designer push herself with several new silhouettes this year as well as some gorgeous editorial photography showing the products on a wider range of body types. There is something so exciting about watching a label get better and better, perfecting their craft. Creepy Yeha is one such label, and I know they're just getting started.

Best Plus Size: Elomi
I don't know what's happened at Elomi, but they feel like a completely different brand than they were a few seasons ago. And it's for the better. Fashionable bras in larger band sizes that also fit exceptionally well? No one else does that, and their customers are reaping the benefit. The brand's upcoming Spring/Summer 2018 collection, in particular, is a revelation. Elomi, if you're reading this, whatever it is you're doing, keep doing it.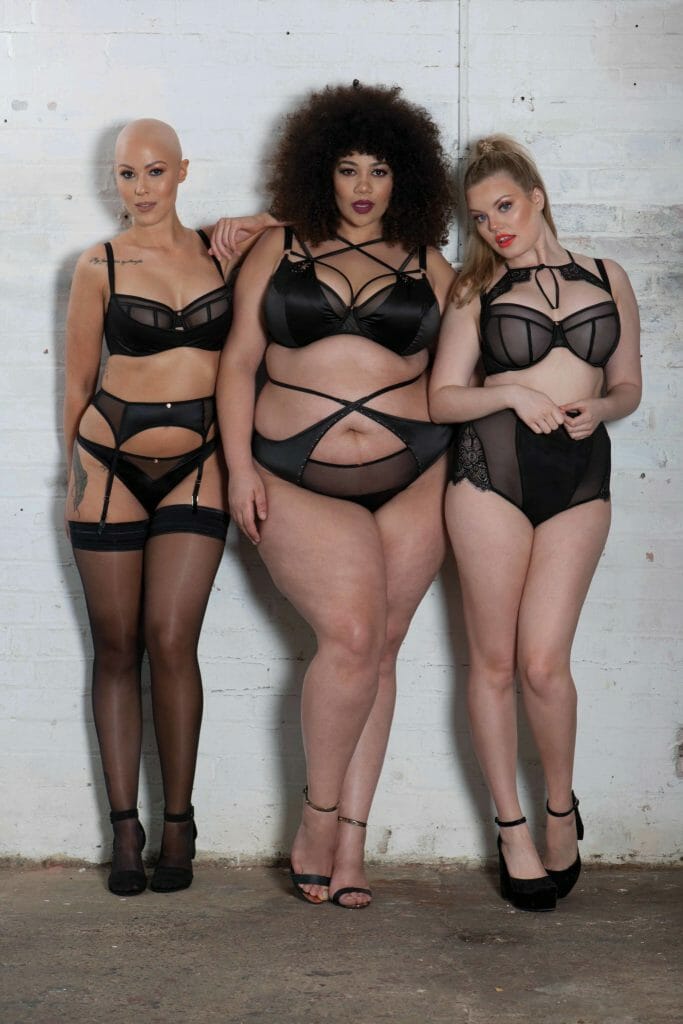 Scantilly has been around for a few seasons now and received rave reviews from practically the beginning. However, I feel like this season the brand truly came into its own. Everything just "clicks." Scantilly satisfies a niche that has been left out in the cold for far too long - scintillatingly sexy bras for very large busts.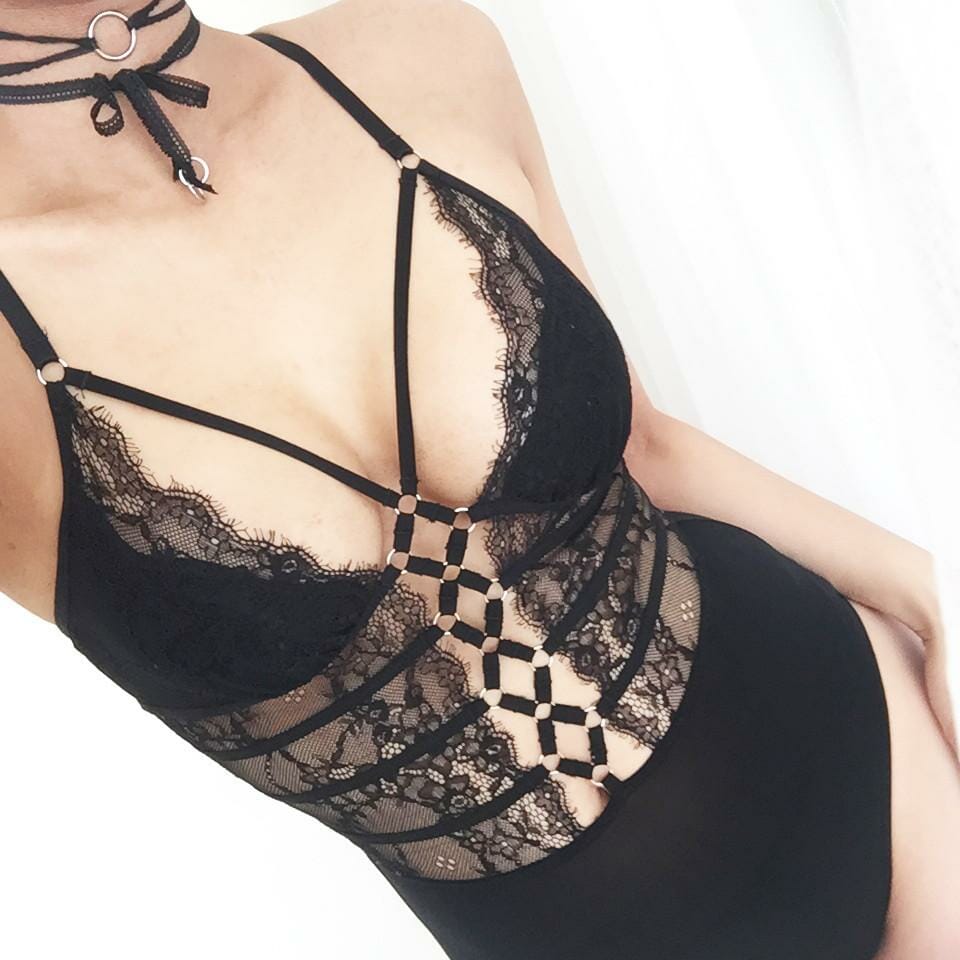 Thistle & Spire is barely two years old, and they're already in such iconic stores as Nordstrom, Bloomingdale's and Revolve. This brand has completely blown me with away with their fashion-forward bodysuits, their custom embroideries (thistles!!!), and the sense that they just get it. As a designer, you either know your customer or you don't. And Thistle & Spire knows exactly who they're here for. Even this semi-jaded Lingerie Addict wants to be a Thistle & Spire girl.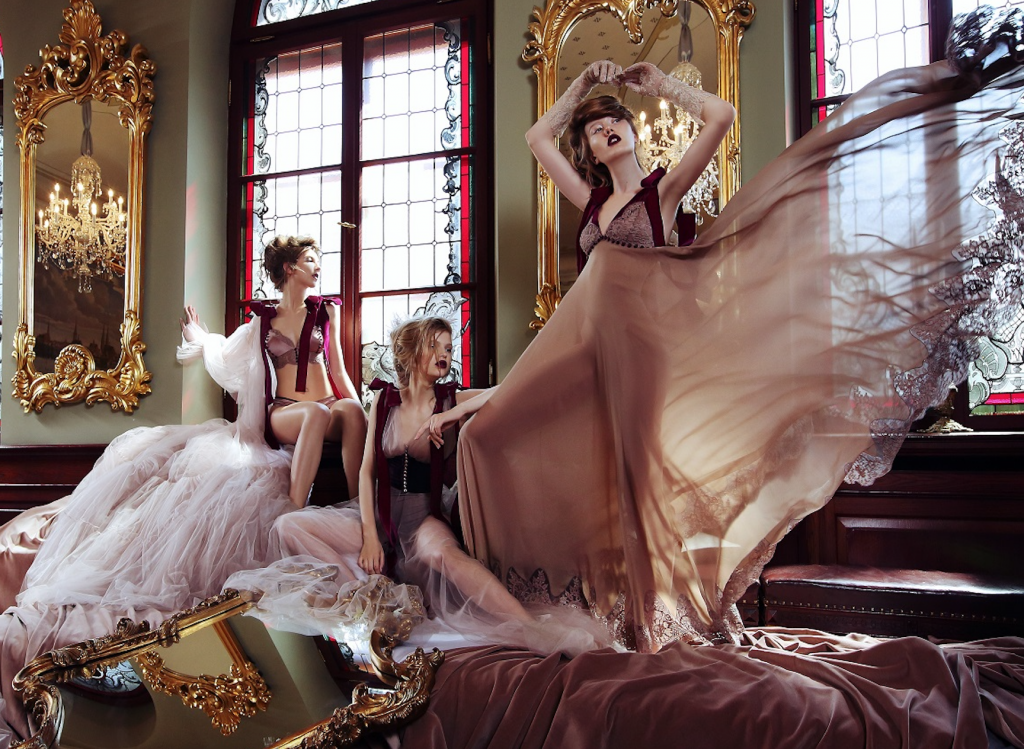 Amoralle creates true, fairy tale dream lingerie. Their pieces are opulent, fantastical, dramatic, made for the grand stage of life. If I was the kind of woman who lived in a drafty, 16th-century manor, attended operas and drank champagne (well, that last part is true, at least) this is the lingerie I'd choose to wear wear. It's pure fantasy in a way that simply isn't available anywhere else.
Royal Black is the kind of corsetiere that literally takes your breath away with every new design. Their imagination and sense of creativity seem limitless. Furthermore, they're able to make a garment identified with a rather archaic, outmoded way of dressing seem thoroughly modern - futuristic even. Royal Black's corsetry and couture is filled with a sense of wonder and fantasy I believe we can all use a little more of.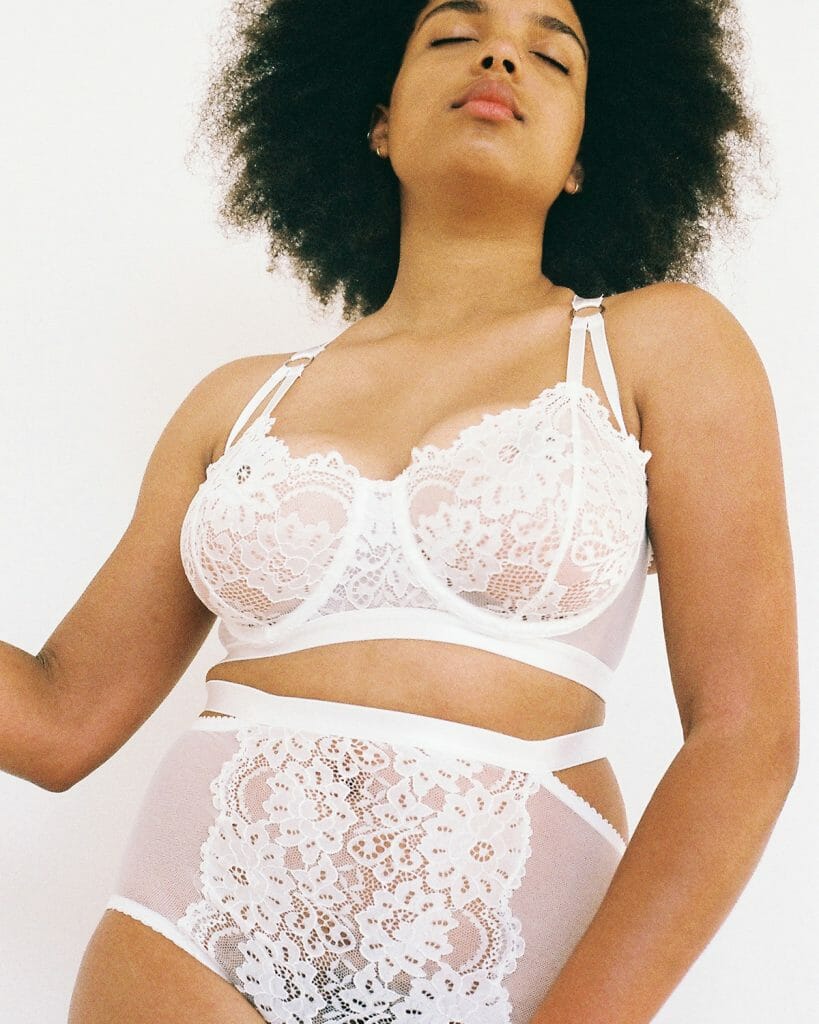 I've been a devotee of Lonely Lingerie for a few seasons now, but this year, I became a superfan. In an era where most brands seem to view "body positive" or "diverse" campaigns as a simple PR grab,  Lonely Lingerie makes it clear that it's a core part of their mission to show their lingerie on everyone within their size range. From pregnant bodies to older women to those with terminal cancer, Lonely Lingerie expands the idea of who lingerie can be for, embodying a mission TLA fully embraces - lingerie is for everyone to enjoy.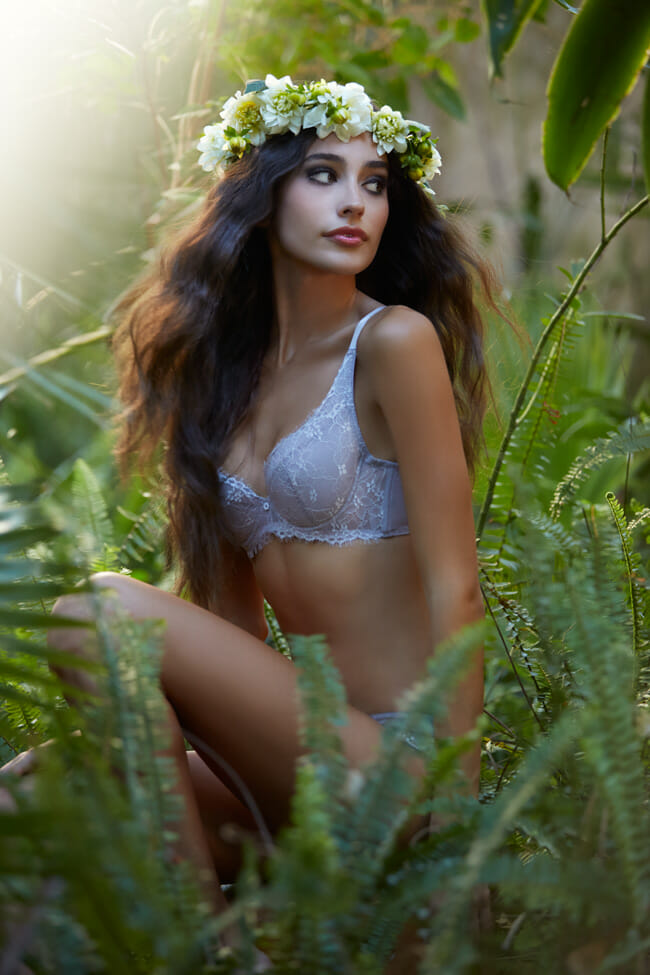 Small busts often seem neglected within the larger bra fit conversation (no pun intended). There's this idea, I think, that if someone wears an A-cup, they're simply not worth talking about because they don't "need" to wear a bra. Well, it's a good thing The Little Bra Company ignores all that chatter. TLBC not only offers tried-and-true staples like push-up and contour cup bras, but also bralettes, chemises, and even sports bras, all tailored specifically to a smaller bust. Best of all, their pieces are so pretty you won't feel like you're missing out on anything.

We've been in love with JBC Lingerie for a minute now, and we simply adore how this new Australian indie label creates unabashedly queer-friendly, trans-friendly lingerie...and knocks down a few notions about who "gets" to wear lingerie while they're at it. These undergarments are not only unique and sexy, they also look hella comfortable. And free customization is offered at no extra charge.
Best Budget: Yandy
As with the winner of our Best Overall category, our Best Budget awardee is the same as last year. However, I can't think of anyone else offering such a wide range of inexpensive lingerie, in such a wide range of sizes, at this price point. Yandy's strategy seemed to be to buy as much as they could from as many brands as they could. While I doubt everything went on to become a bestseller, it's certainly gave Yandy a lot of data...as well as a well-deserved reputation for being the place to go if you're looking for lingerie on a budget.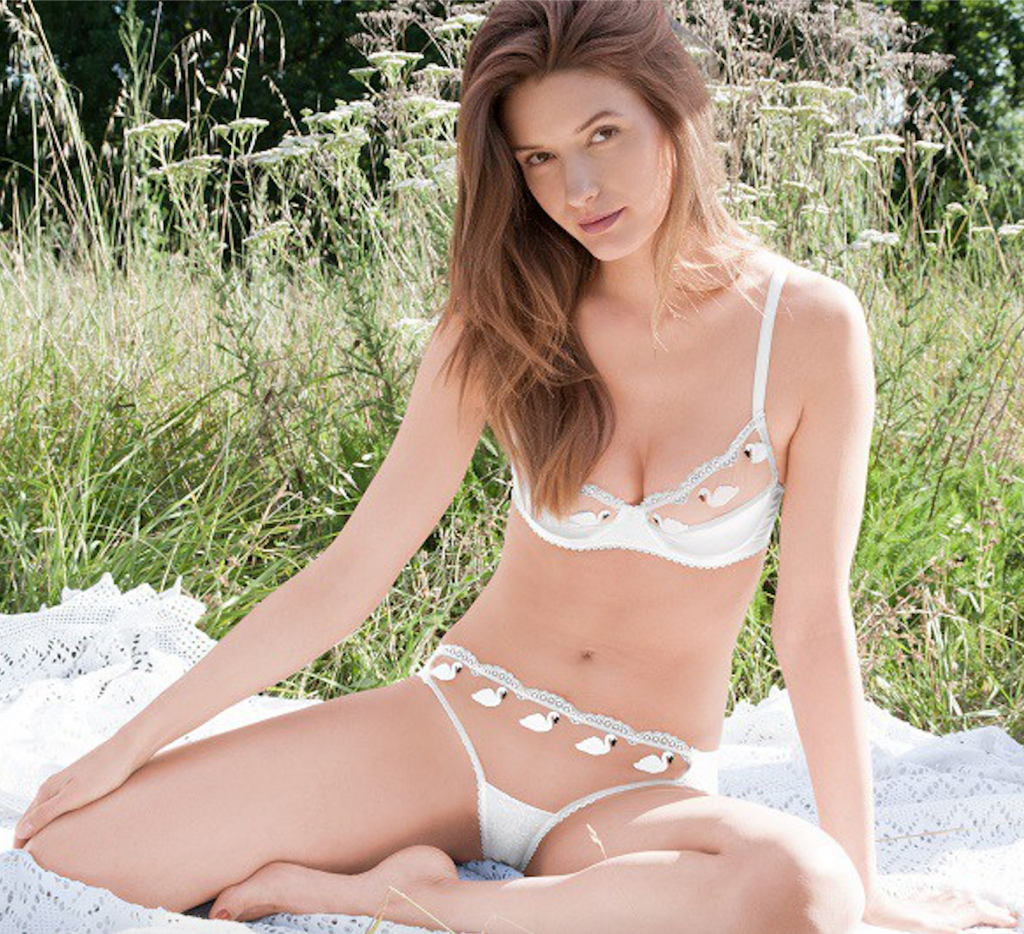 Our icon category is a new one this year, and is meant to honor a brand that is consistently excellent, putting forth superlative work, season after season, always hitting the mark of excellence, even as other brands close or lower their standards. This year's winner for our inaugural Icon Award is Mimi Holliday. Founded in the early 2000s as a diffusion line of the more editorially-oriented Damaris, Mimi Holliday has since surpassed their older sister, becoming a staple in the collections of Lingerie Addicts around the globe. Mimi Holliday constantly wows with their beautiful embroideries, timeless silhouettes, and purse sense of artistry. It's a joy to present them with the first Lingerie Addict Icon Award.