Forest of Symbols: Tisja Damen 2016/17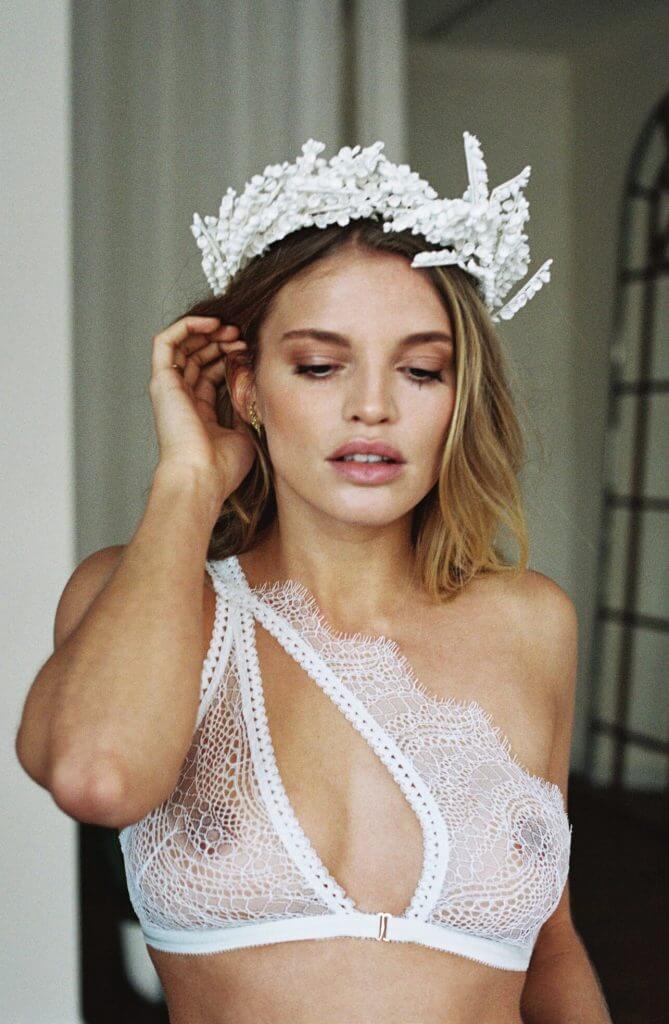 One of our previous "Best of Lingerie" winners, Tisja Damen first caught our eye with intricate patchwork lingerie that was more akin textile art than intimates. I fell in love with their unique, directional approach, and I've been checking in on the brand ever sense. In a way, it's almost harder when you debut with such a strong perspective. People expect brilliance, and that can be a difficult bar to achieve season after season. Fortunately for the lingerie world, Tisja Damen manages to clear it easily.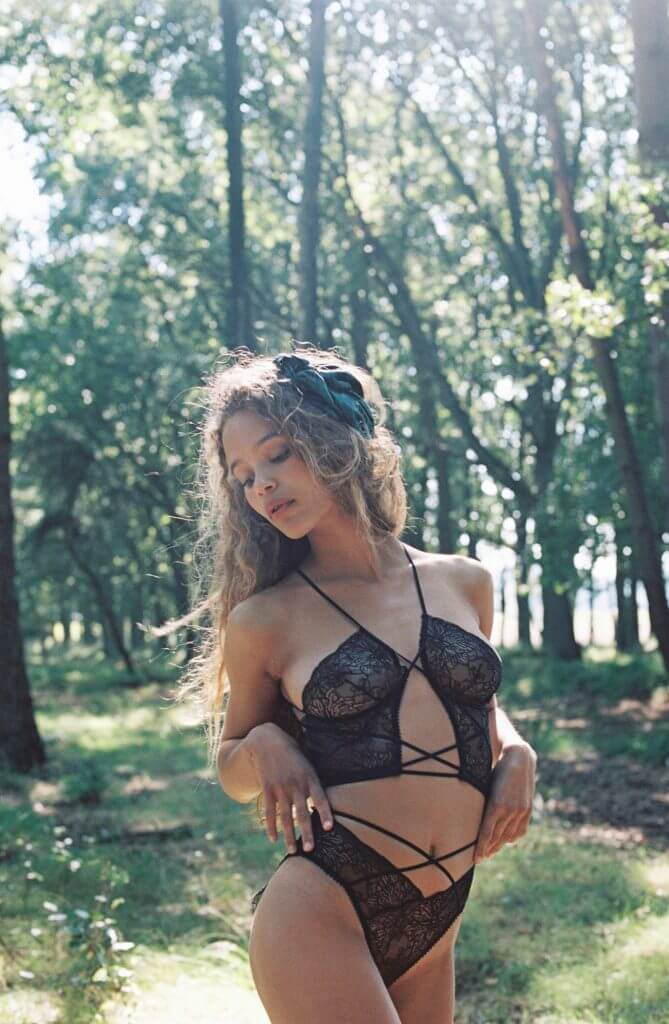 Envisioned as a natural progression from the first collection, "Fleurs du Mal," Tisja Damen's second collection, "Forest of Symbols" moves beyond the label's trademark (but likely time-consuming) patchwork aesthetic and explores some new concepts. While several popular trends, such as high neck bras and harnesses, make an appearance, the assymetrical "Bridal Hymn" bralette, shown at the top of this post, is a particular standout. I adore the way the lace is cut, and I can't recall any other designer working with lace and asymmetry in this way. It's intriguing and well-done.
Another standout is the green "Symphony" robe with exposed shoulder detail. While all the robes for this collection are beautiful, the forest print feels especially apropos. And let's be honest, I love a good silk. For this collection, the fabrics take center stage, and I don't believe that's a bad thing. However, customers who crave the patchwork look will appreciate the "Ophelia" bra which offers an off-the-shoulder accessory.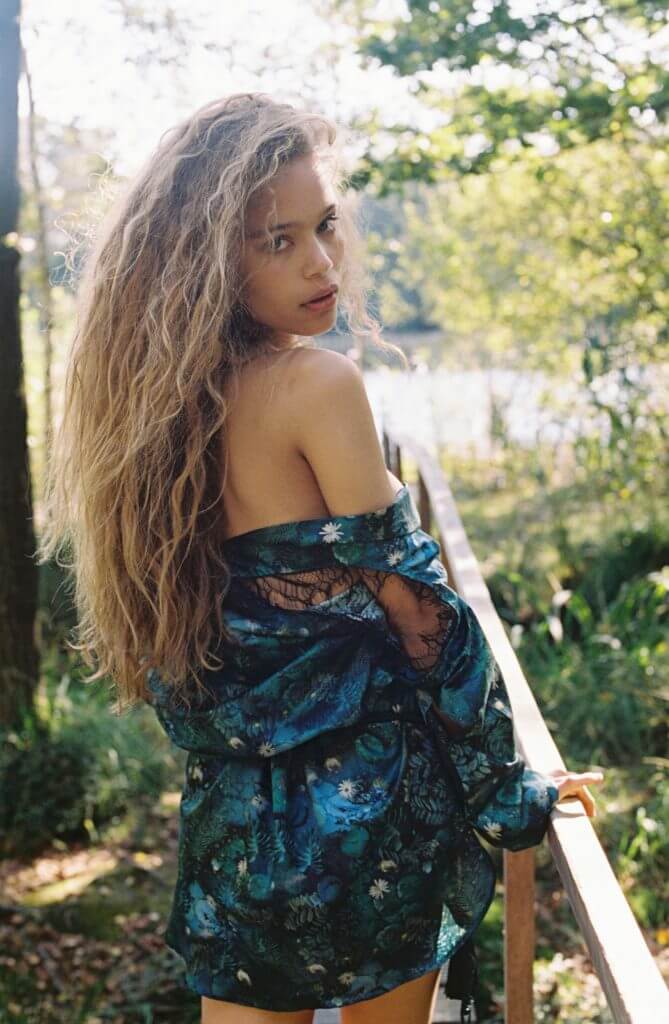 Tisja Damen has beautiful designs and a strong point of view. This is lingerie that's unabashedly for free spirits and bohemians. I'm excited to see what Tisja Damen comes out with next. It's always interesting to watch a brand grow up. What do you think of the new collection?
Have you liked The Lingerie Addict on Facebook? Join the conversation there!