Lingerie of the Week: Birds & Beestings Prickly Pear Embroidered Bralette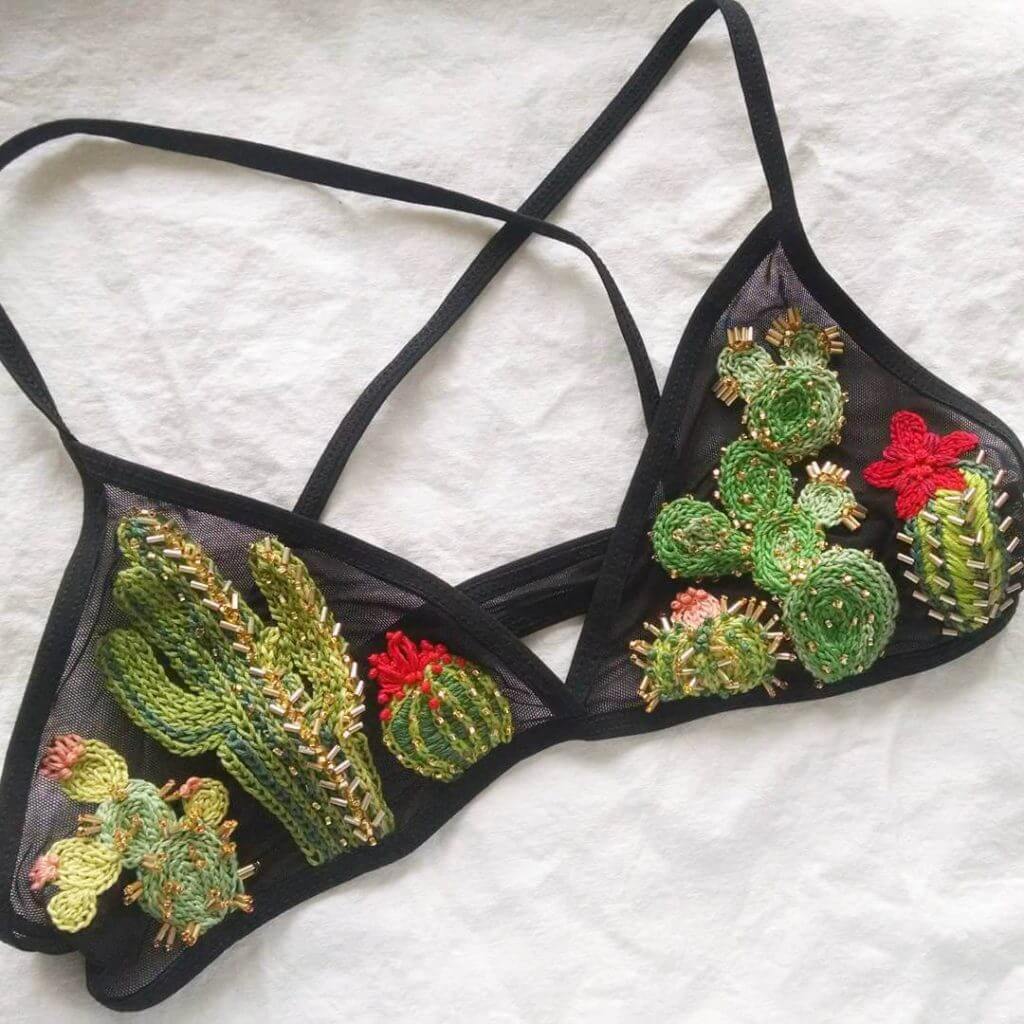 I thought about including this Prickly Pear Embroidered Bralette in our Autumn/Winter bra roundup, but it's so much fun and so unique (and also doesn't have a matching knicker), that I felt it was better showcased in a blog post of its own.
I honestly don't remember where I first ran across Birds and Beestings embroiderery work. It may have been in one of those recommended Instagram post or as a Tumblr reblog, but I do recall slipping into complete and utter adoration with it right away.
I have strong feelings about embroidered lingerie in general. The textured, three-dimensional quality is, in many ways, more engaging to me than a print. I'm also sure my burgeoning obsession with embroidered details goes back to my love of historical fashion.
Embroidery is an incredibly time-intensive technique. It's also a very old form of embellishment,with the first examples occurring in 5th Century BCE China. While machine-made embroidery, much like machine-made lace, is commonplace today, it can't quite replace the delicacy, detail, and sense of "homeyness" handstiched embroidery gives.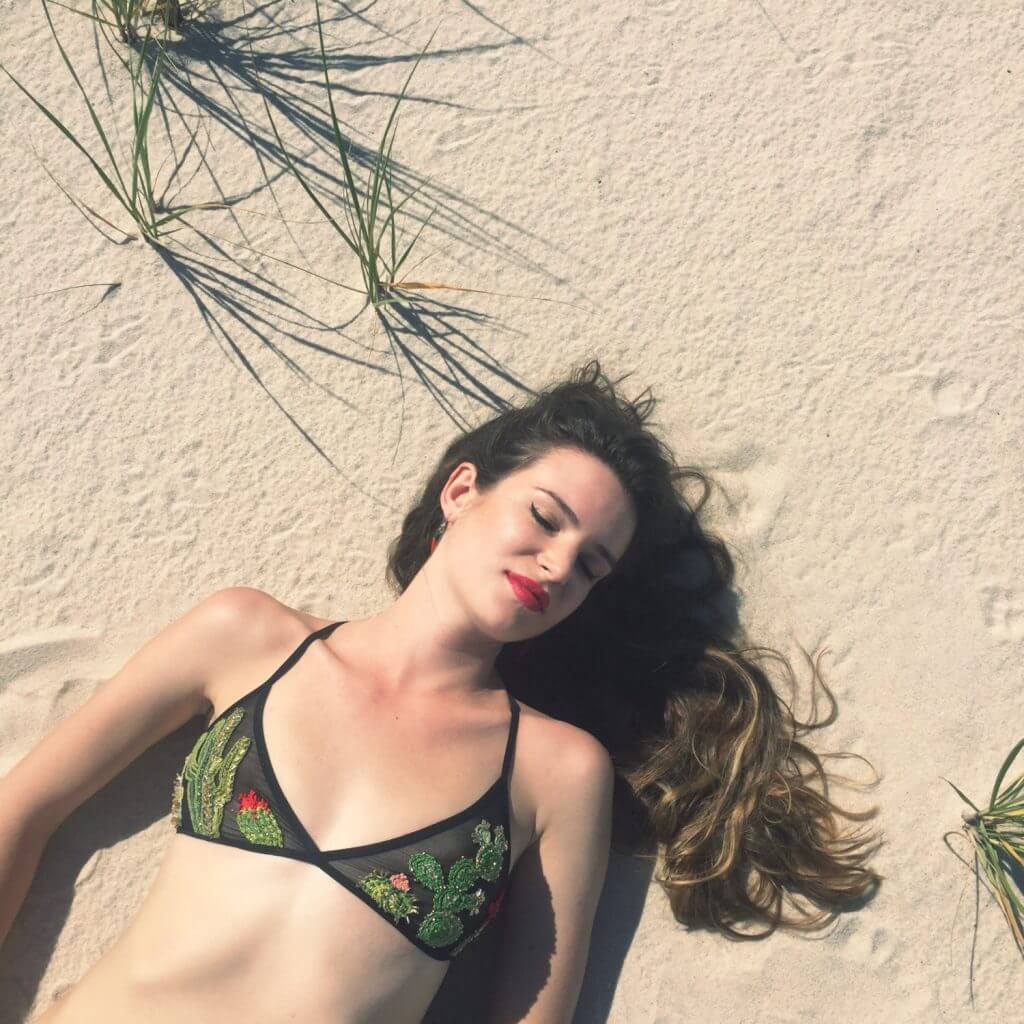 There's also a delightfully playful, whimsical quality to the idea of embroidering cacti on a bra. Bras are supposed to be soft, delicate, maybe even a little fragile. They're in touch with a sensitive area of the body all day. So to choose prickly, stickly, bristly succulents to adorn the bosom just tickles me to no end. I love lingerie with a sense of humor, and I'm continually amused by this bra.
Birds and Beestings Prickly Pear Embroidered Bralette is hand-embroidered and made to order. It sells for $120 and is available in sizes Small thru Large, fitting a maximum recommended bra size of 38C.
You'll notice the nylon triangle bra base - as well as the embroidery itself - is rather delicate. This is absolutely a fashion item and not one intended for very hard use. At the moment, the bralette is the only item in their store, but I'm hoping we see many more quirky embroidered designs from this new label. Goodness knows, the lingerie world can use a bit of levity.
What are your thoughts on this embroidered bralette?
Save
Save
Save