Spotlight on: Glitter and the Moon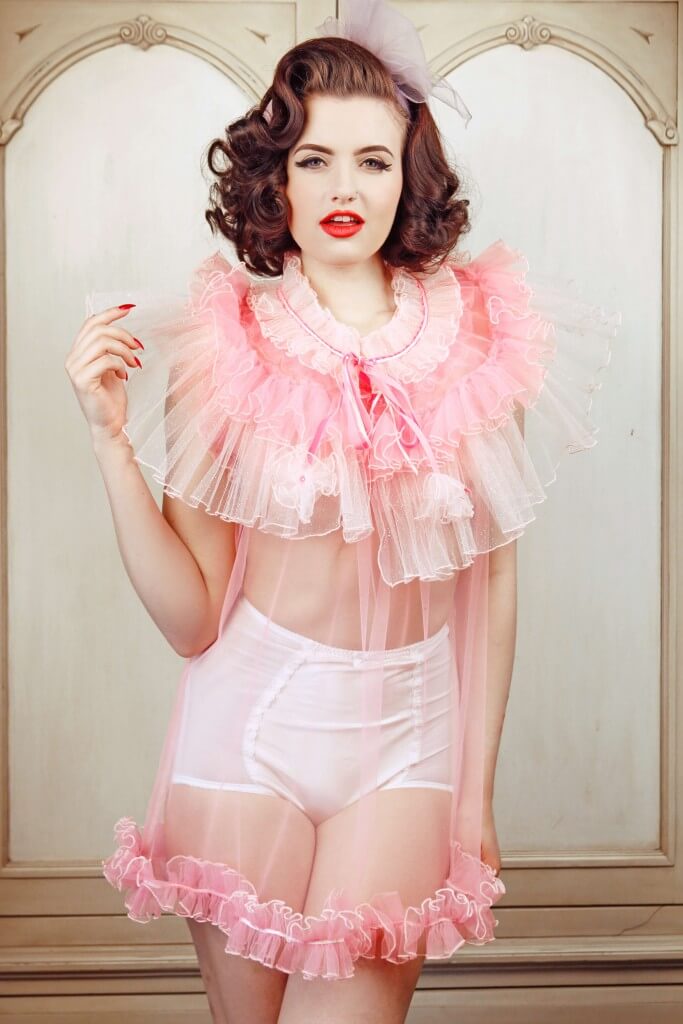 While the intimate apparel industry is built on functionality and practicality, my favorite kind of lingerie always has an element of the fantastical. Whether we're talking operatic dressing gowns or sci-fi inspired bustiers, I love lingerie that tells a story.
Years ago, before the bondage trend and the bralette trend, brands were all about the pinup trend. Inspired by women like Dita Von Teese, retailers tripped over themselves to offer items like bullet bras and garter briefs. While that trend has since died down (though there will, of course, always be retro-inspired lingerie companies), today's market is more into athleisure than frou-frou. Which is precisely why I adore Glitter and the Moon.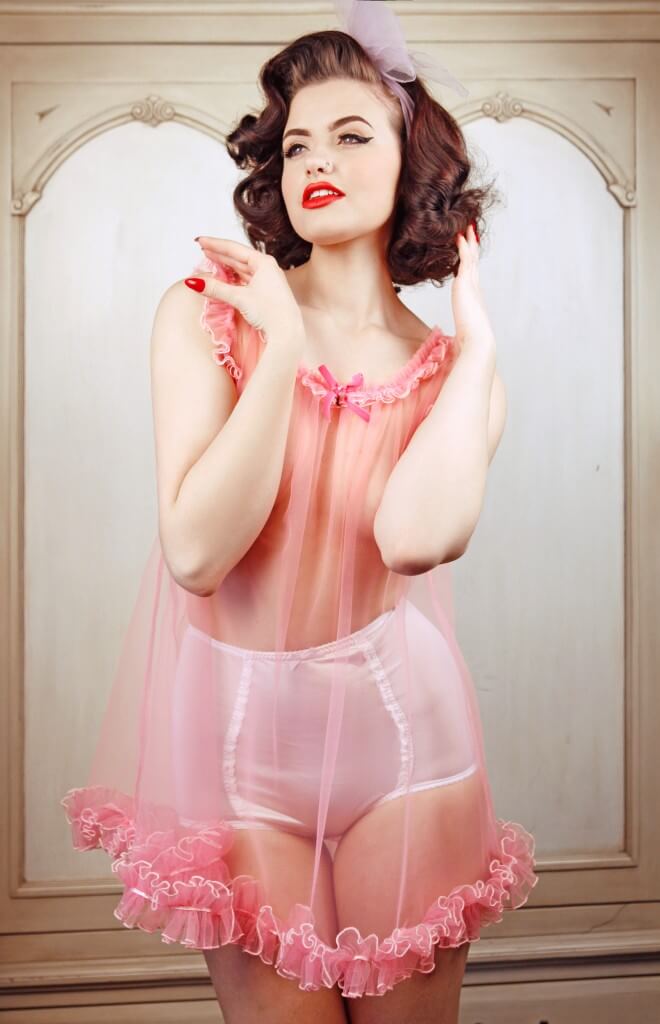 The funny thing about trends is what once everyone starts doing them, they become a lot less interesting. Even if you're familiar with a designer's work, even if you're able to pick out the details that distinguish one cage bra from other, it's inevitable that all the brands following one particular trend tend to blur together into single, indistinguishable mass. Brains love patterns; it's only when something deviates from the pattern that it requires special attention.
While Glitter and the Moon's silhouettes certainly aren't new, they do carry a certain light-hearted joie de vivre that simply can't be expressed through harnesses and d-rings. This lingerie feels happy and carefree, tulle and chiffon and masses of ruffles mingling into a sweet lingerie confection, like a meringue.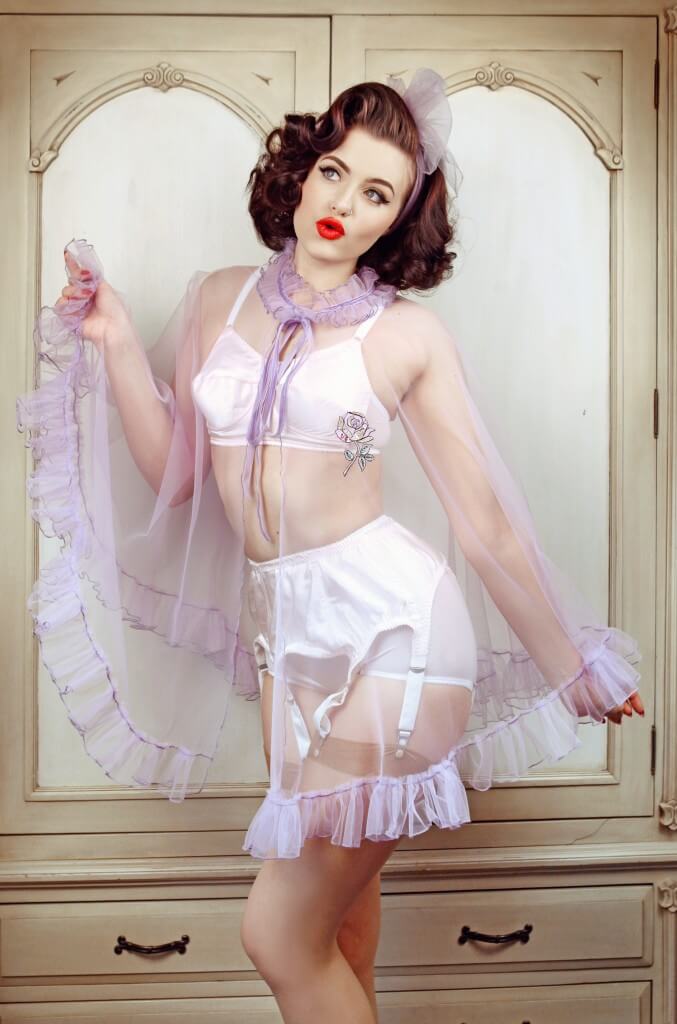 Interestingly enough, this retro-inspired label also takes advantage of a modern day mini-trend: the cape, wonderfully explored by Sweet Nothings in a recent blog post. After all, the old trends eventually come back anyway, right?
Glitter and the Moon is made in the UK with prices ranging from £55.00 - £75.00 (approximately $79.00 to $108.00 USD). Bespoke colors are available upon request, and the line fits UK sizes 8-16 (US sizes 4-12 or S-L).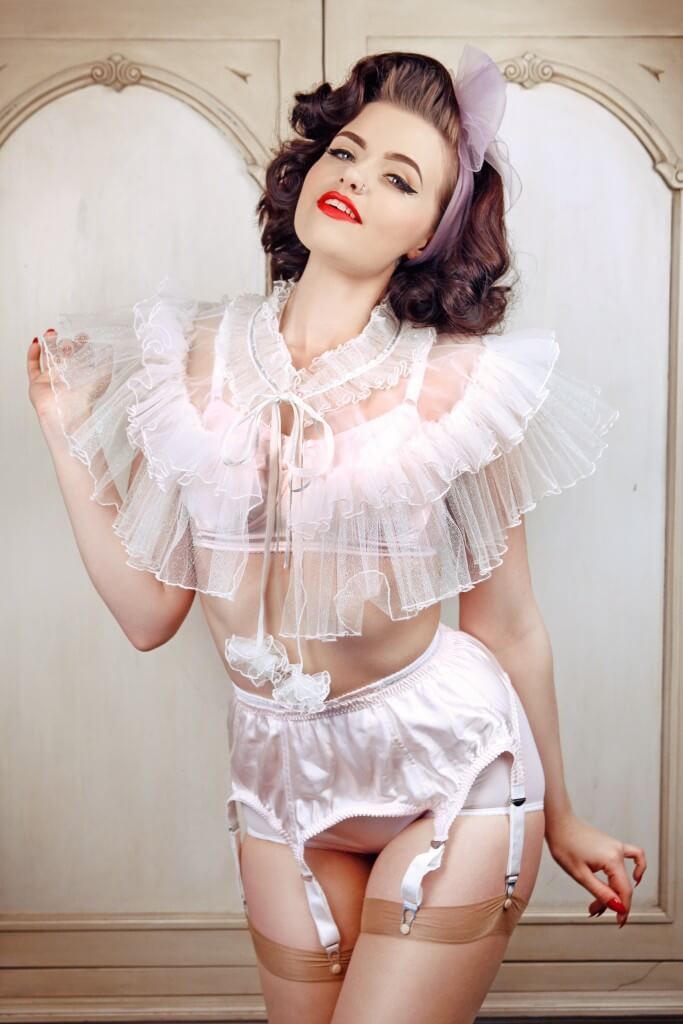 Do you have any thoughts about Glitter and the Moon? And what are your feelings on this recent cape and bedjacket trend?