Edge O'Beyond: Luxury Lingerie in Leather and Lace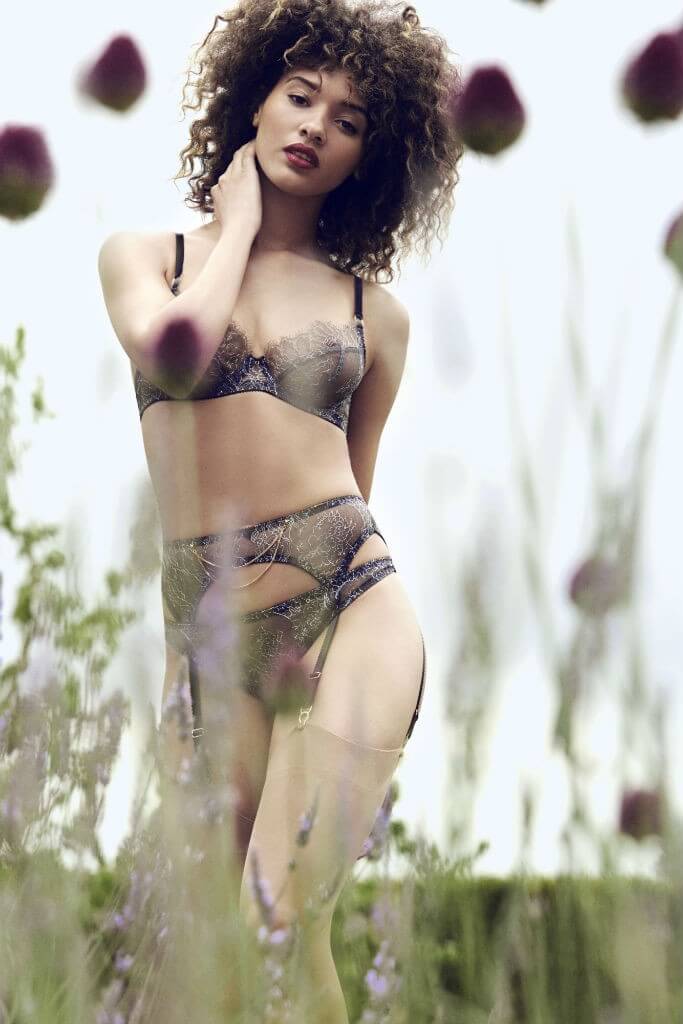 Edge O'Beyond is one of those rare labels that came out of the gate with a distinctive point of view that normally takes several seasons to hone. Since its debut just two years ago, the brand has gracefully matured, experimenting with the pairing of materials both exquisite and unconventional. Its Spring/Summer 2016 collection is a shining example of luxury lingerie at its finest.
Gilded laces in smoky silvers and burnished bronzes are draped with shimmering gold chains that sway with the movement of the body. Supple nappa leather warms and molds to the skin. The sheerest tulles seem to disappear, giving the illusion of a body dipped in lace and elastics. There's a restrained opulence that flirts with excess without tipping over that is both intriguing and incredibly well executed.
This season the focus is less on directional silhouettes and more on showcasing exceptional textiles. You may notice the brand's popular lace demi bra making an appearance again this season (Cora wore last season's version at a gorgeous photo shoot). You can choose between textured gunmetal French Leavers lace shot with silver thread, or a version in sheer tulle edged in bronze Leavers lace. The coordinating panties either feature a delicate derriere of silver lace or a honeyed tulle so sheer it's practically like being naked. As with all of the brand's styles, these feature little rings to attach jewelry quality chains that have become the brand's hallmark (sold separately).
The bronze 'Iris' range features the kind of robe that lingerie dreams are made of. Leavers lace is hand cut and appliqued on illusion tulle to dramatically frame the body in radiance. It's designed to wrap around the body, opening at the front and hugging thighs to dip in a sweeping curve at the calf. While it comes with a tulle sash, I'm thinking this would be incredible to waft around in with all of that lace floating in your wake.
Another standout piece is the 'Esme' halter bra crafted in fine nappa leather. The cups are a juxtaposition of strong lines and curves against a peek-a-boo panel of tulle framed with lace. Bust darts provide shaping, and elastic along the edges molds leather against the body. Leather panels adorn the matching panty and garter belt, too.
For all of the positives in this collection, I'm left a bit disappointed with the 'Corinne' range. Granted, it is an incredible colorway. That pale orchid Leavers lace is stunning. While I appreciate the integration of black linear elements in the elastic placement, I can't help but wish the back of the bra was more elegantly rendered. The split elastic at the fastener takes its cue from vintage styling, but is too narrow to show off the V shape to great effect. Rather, it looks like the elastic is twisted or bunched. A shame, because that lace is truly special.
Bras are available in band sizes 30-36, with UK cup sizes A-E. Please note the leather 'Esme' bra is available in sizes XS-L (fitting the above corresponding band and cup sizes). Panties are sized XS-XL (fitting 32"-42" hips). Prices start at $140 for bras, $82 for panties, and $370 for the robe.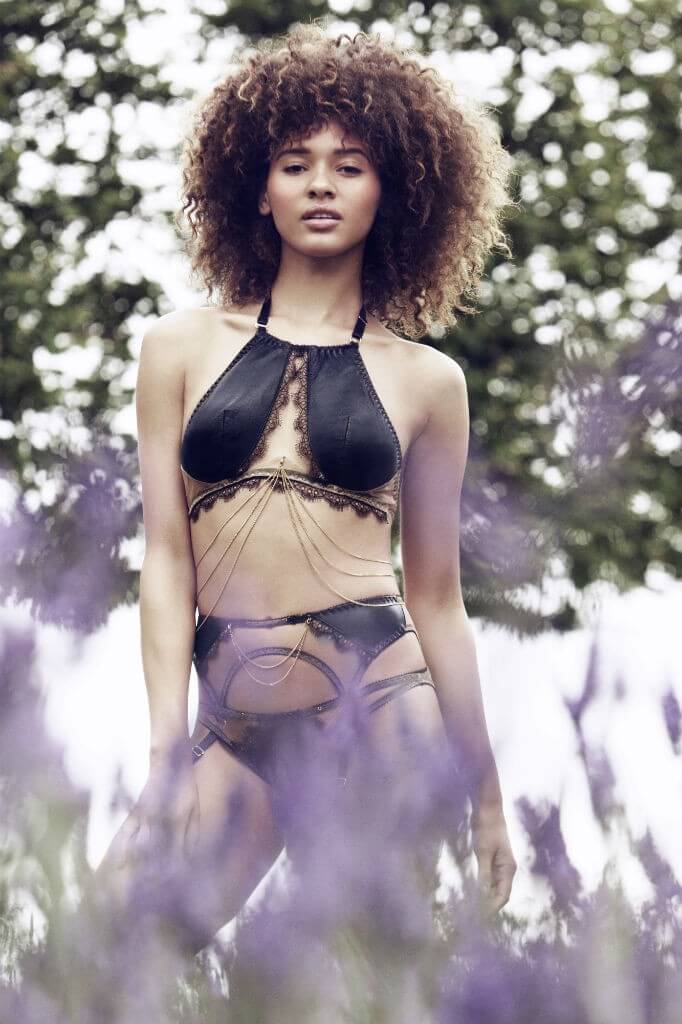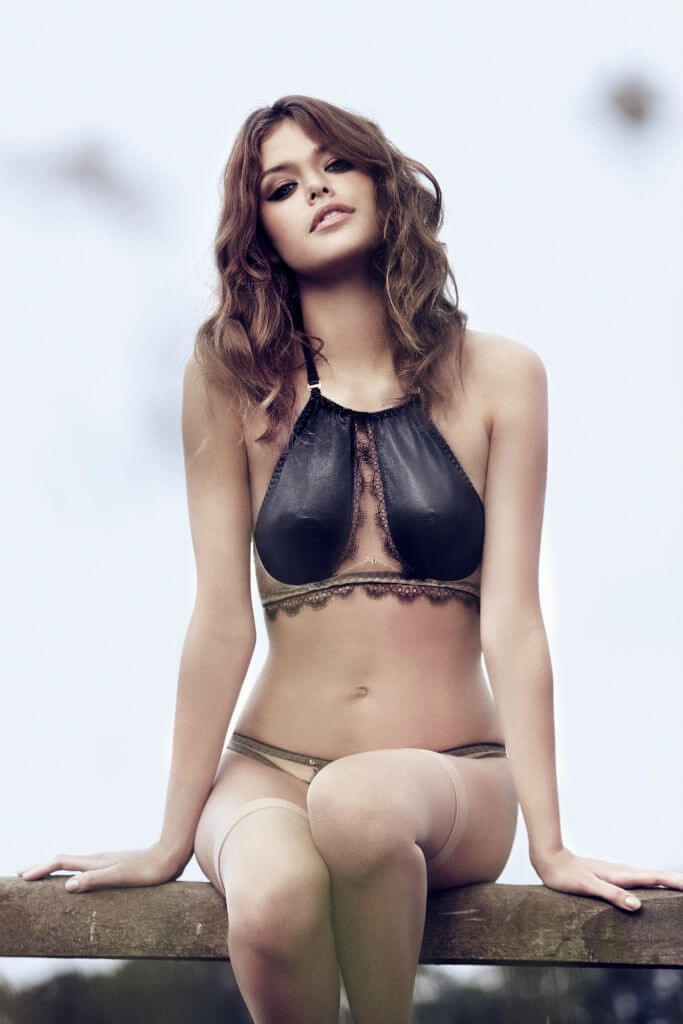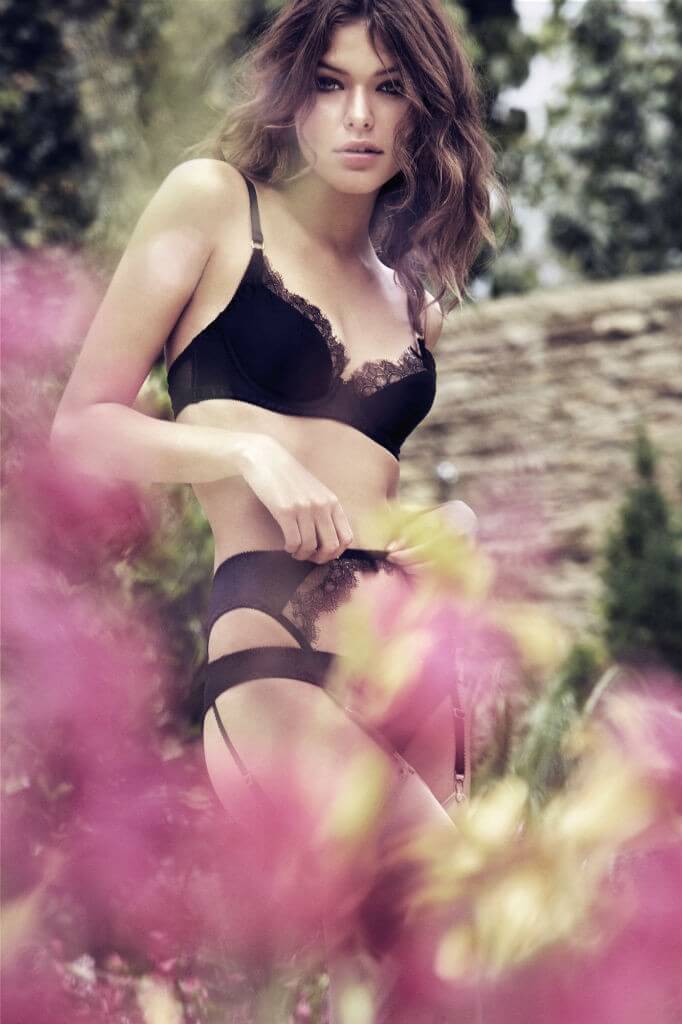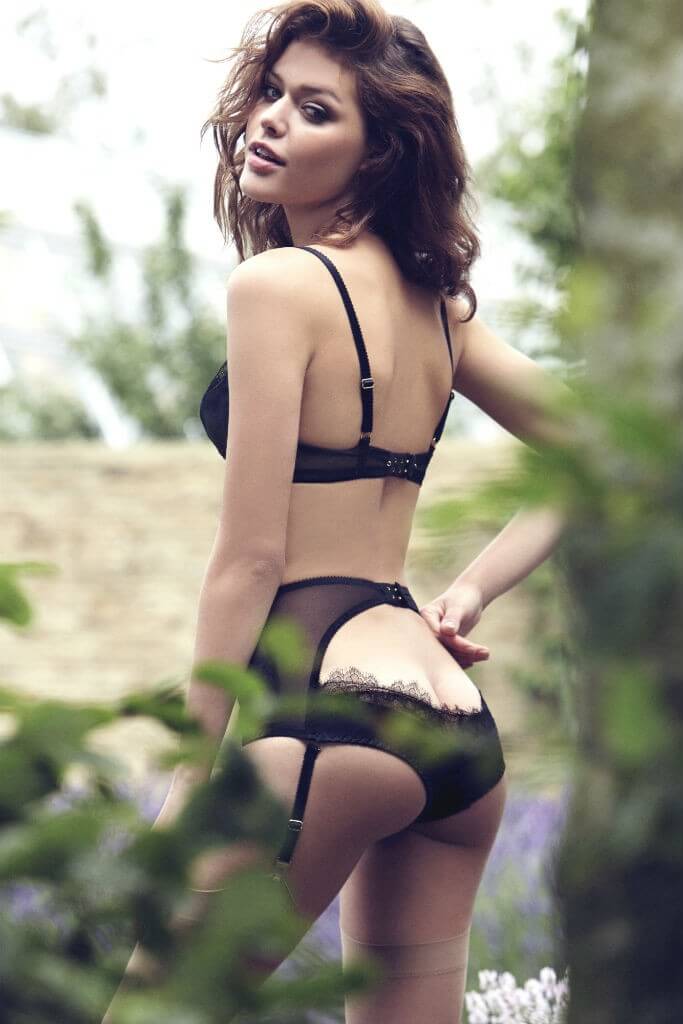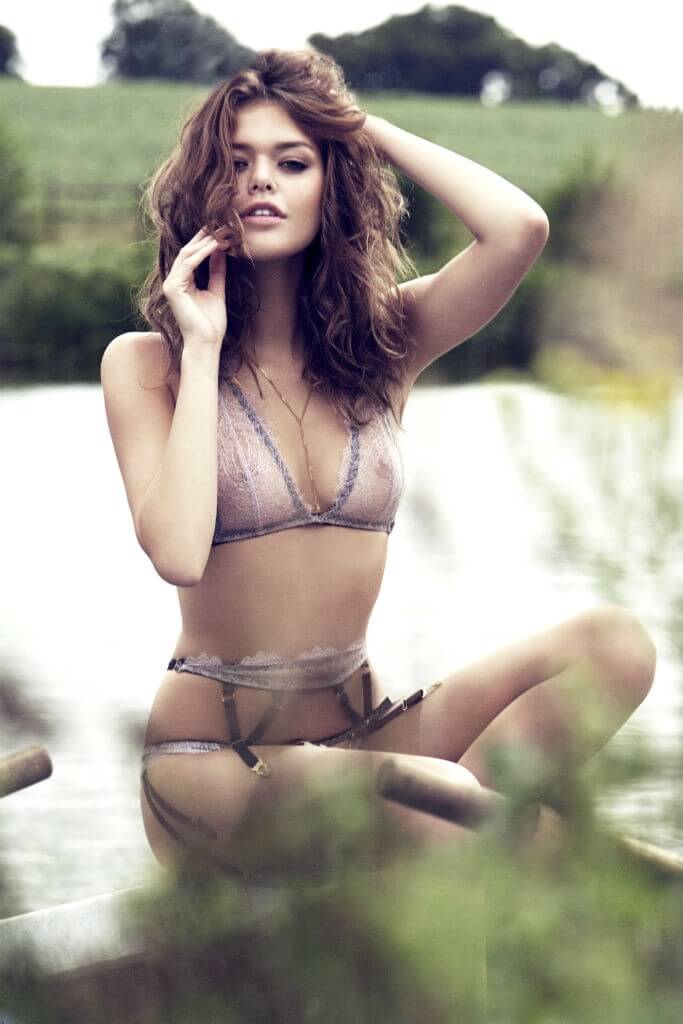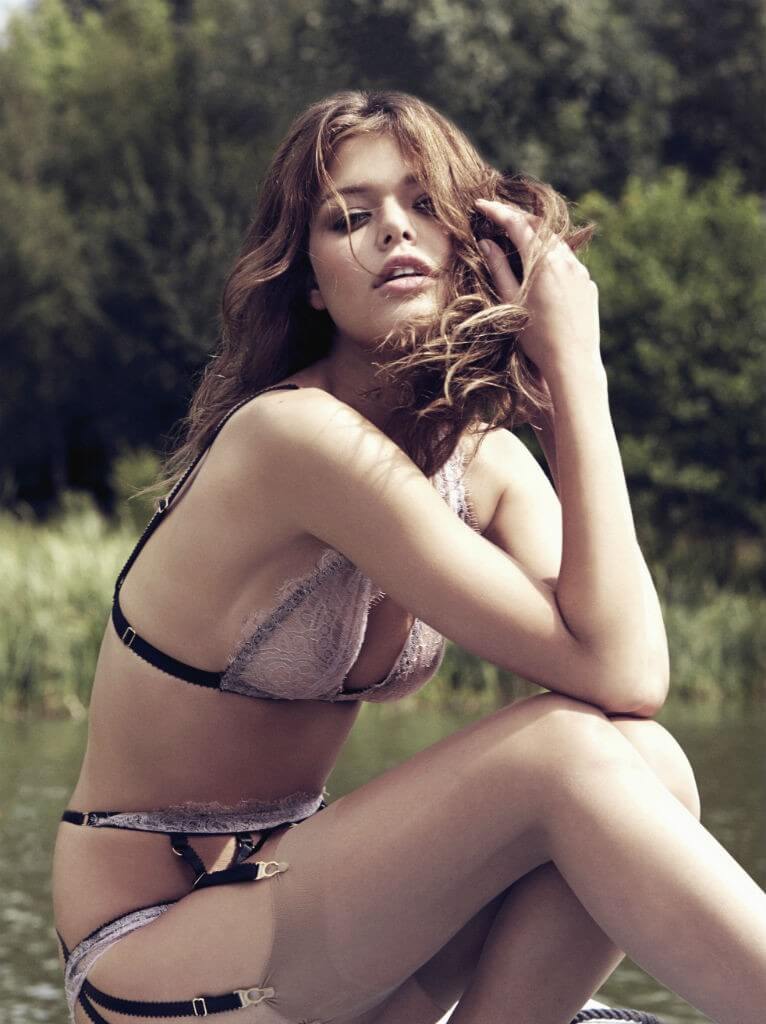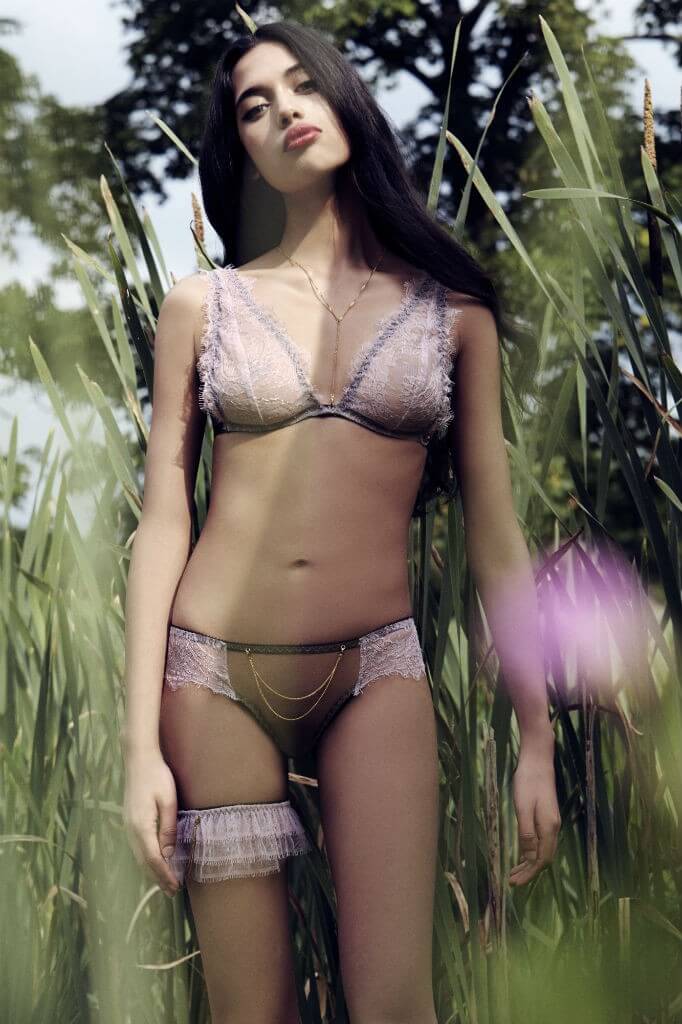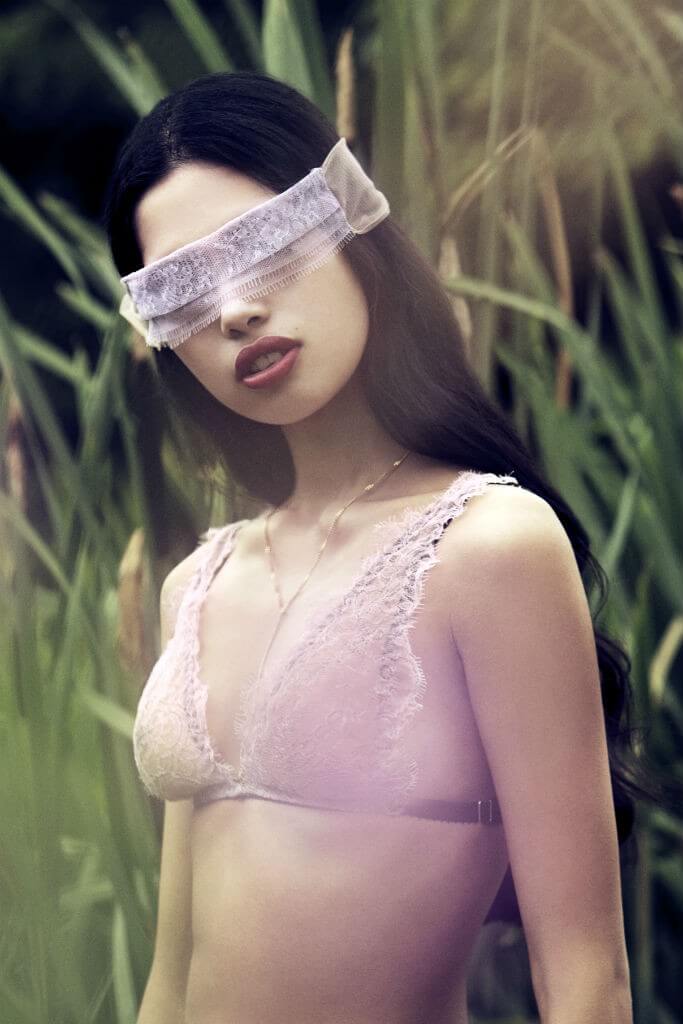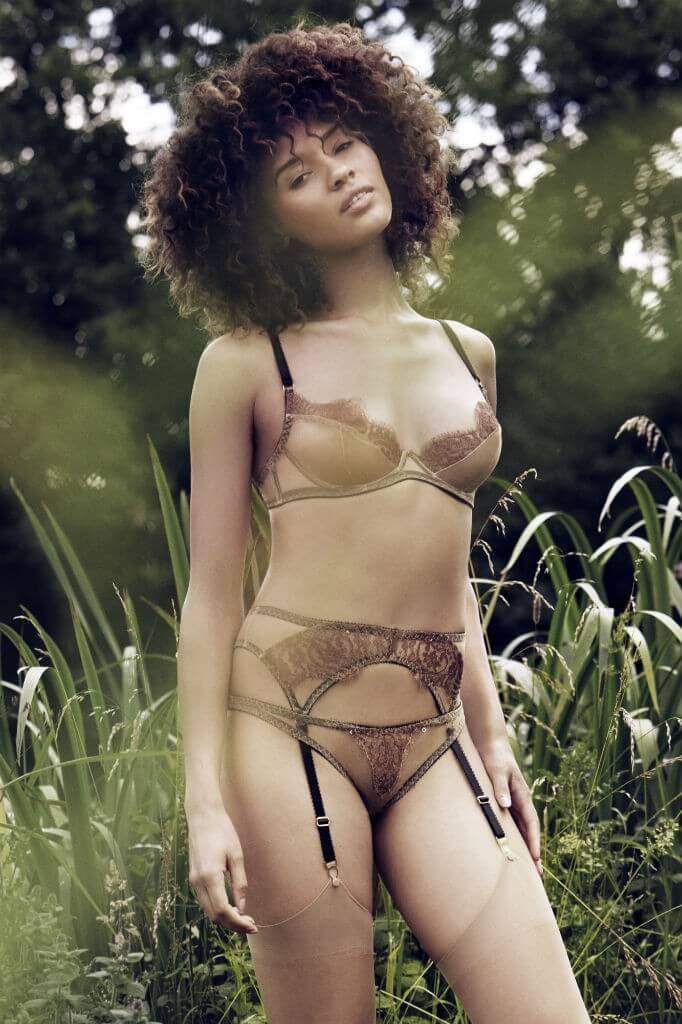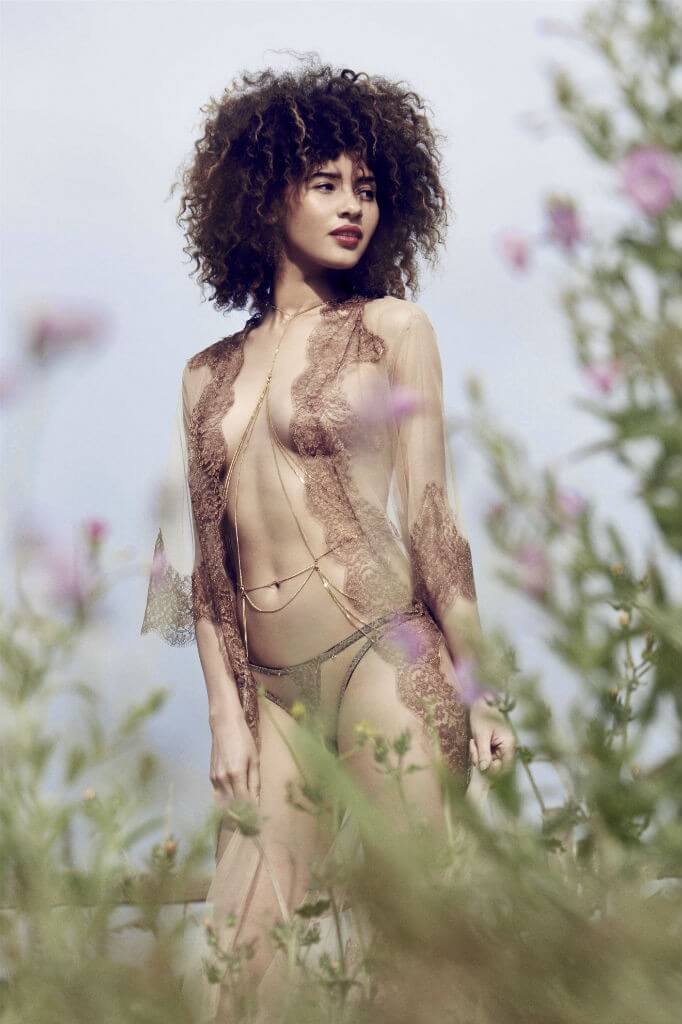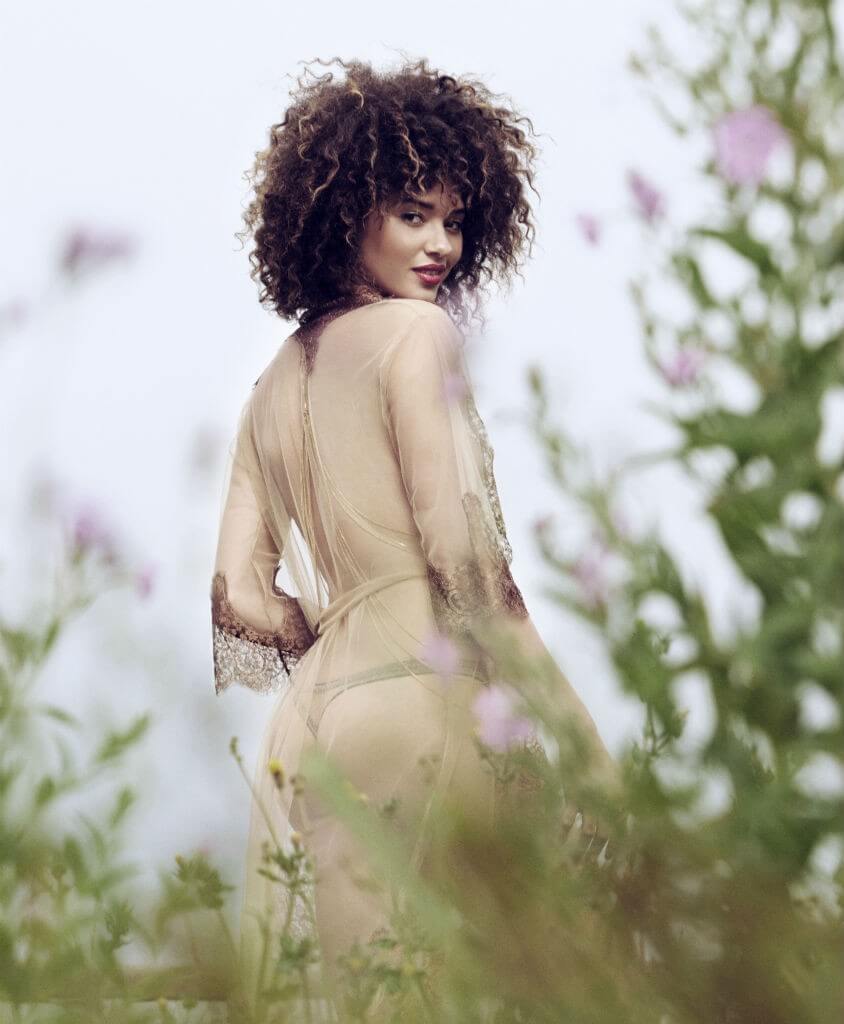 What do you think of Edge O'Beyond's S/S 2016 collection? Do you have a favorite look? Would you wear it with or without the detachable jewelry?